When it comes to weddings, there's been some real green initiatives popping up in the planning process over the years that offer eco-friendly ideas, without compromising on style and taste.
Set back in surrounding and secluded countryside in Buckinghamshire, Notley Abbey is wrapped in history and charm. This country house was the former home of Sir Laurence Olivier and Vivien Leigh. The listed building underwent sensitive and careful refurbishment, making it the sought-after wedding venue it is today. Conscious decisions have been made to create a green celebration space, giving a sense of wellbeing and freshness…as if the long tree-lined driveway and walled gardens aren't enough.
Energy efficient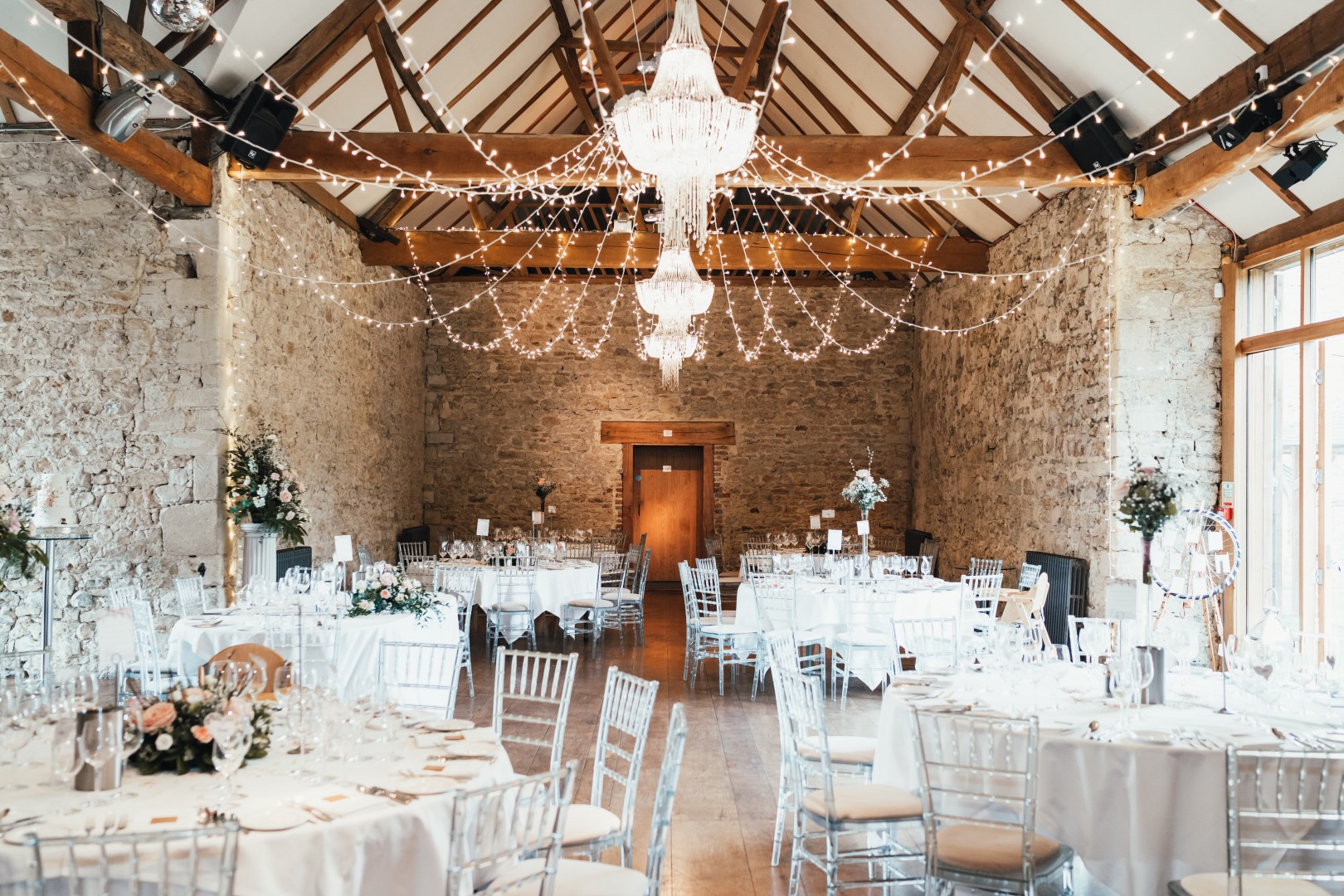 The chandelier in the Monk's refectory uses LED bulbs, that not only create more energy-efficient light, but fill the entire room with a warm romantic glow while you say your "I do's" and/or host your wedding breakfast. The selected bulbs are long lasting and more durable, in comparison to alternatives, naturally creating less waste.
Support and source locally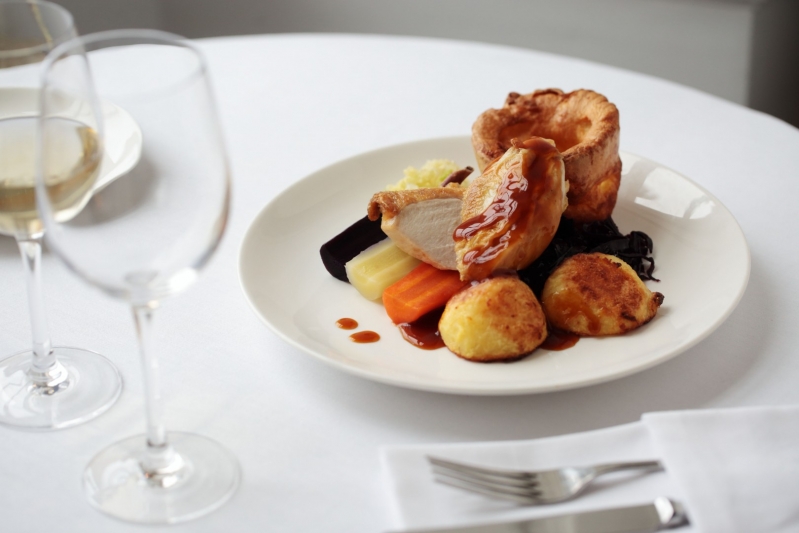 Where possible, food including meat, poultry, dairy products, breads, fruit, and vegetables is sourced from local suppliers, reducing carbon footprint. The extensive list allows Notley Abbey's in-house chefs to create most dishes using locally sourced produce, from canapes to roast dinners, down to the garnish used in drinks. Reusable, branded glass bottles are placed on the wedding breakfast tables, filled with both still and sparkling water in-house, reducing the use of plastic for every wedding held. An impact that may seem small, but quickly adds up with the number of weddings hosted each year. Waste from the events is split and collected as general waste, recyclable waste, and food waste, with the amount sent to landfill is as minimal as possible.
Wildlife and grounds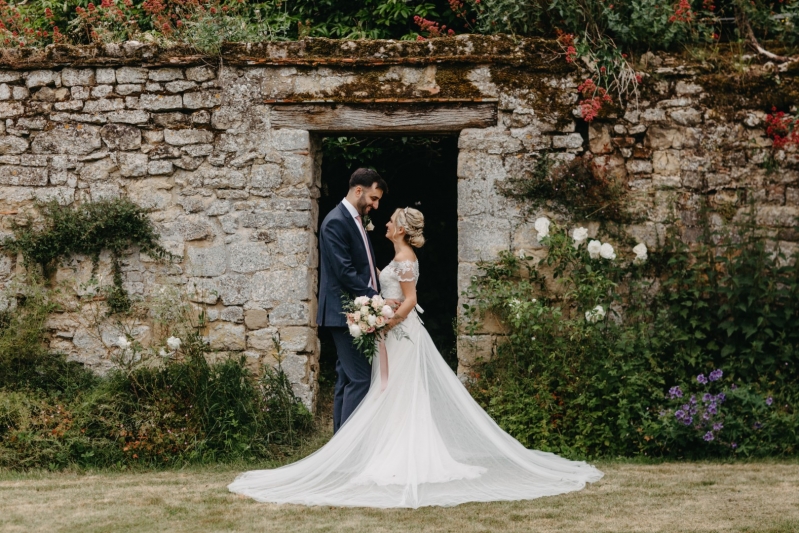 The grounds at Notley are home to an array of plants and wildlife, and well maintained by the team of gardeners. Any fallen trees are cut into logs and repurposed to use in the open fires around the venue. Flowers beds are scattered with wood chip, not only for an attractive soil cover (this is a luxury wedding venue after all), but to provide a natural form of insulation, help conserve moisture and support growth. We're further excited to confirm that discussions surrounding a rewilding scheme are under way for the venue grounds: the idea is to utilise the fields either side of the long driveway through rewilding, as a nature-based solution to the increasing environmental problems. A similar scheme is already taking place at sister wedding venue, Cain Manor, an Elizabethan barn located in Hampshire.
Bijou Partners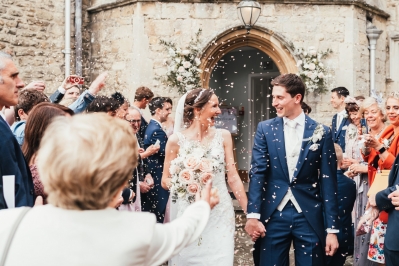 Bijou has worked with several suppliers, and over time has built a selected list of suppliers referred to as our 'Bijou Partners'. For example, Shropshire Petals grows a variety of sustainable flowers to create natural, biodegradable petal confetti for the picture-perfect confetti shot, either as you walk back up the aisle, or out onto the patio surrounded by your loved ones. Other partners, such as Sonning Flowers, are working hard to develop their green credentials with recyclable wrapping and composting flower waste. The trusted list also includes Buckinghamshire based photographer, Suzy Elizabeth and venue stylist, Ambience Venue Styling. Our policy of recommending tried-and-tested local suppliers not only helps independent local business, but cuts the need for suppliers to travel to the venue from afar, allowing couples to make eco-friendly decisions for the wedding, without compromising on quality.
Contact the team to book a visit - Dates still available for 2022
Notley Abbey, Buckinghamshire | 164 seated capacity | 250 evening capacity | licensed indoor and outdoor ceremony | nine bedrooms | late license | exclusive use
0345 1309 966