This edition, we're all about 'staycationing' and making the most of where we live, and what better way to do so than with outdoor performances where you can soak up the sun while experiencing the best entertainment around. We've gathered this month's best local open-air entertainment for you to enjoy, from opera to cinema.
1-13 August
King Lear at the Oxford Shakespeare Festival
Power and madness walk hand in hand through our retelling of this most tragic of tales. Come along to Oxford Castle and Prison and bear witness to the downfall of a King, the destruction of a Dynasty, and ultimately a sequence of events that will have a Nation on the brink of collapse.
We were lucky enough to be invited along to Oxford Castle and Prison to see part of The Oxford Shakespeare Festival; click here to read our review of Wild Goose Theatre's performance of A Midsummer Night's Dream.
Oxford Castle and Prison
6 August
The Three Musketeers Open Air Family Musical
This family friendly musical will be an incredible mix of amazing adventure, magical music, comical characters, and swashbuckling sword fights. Pack up a picnic and join Boxtree Productions in the open air for this wonderful show.
Waterperry Gardens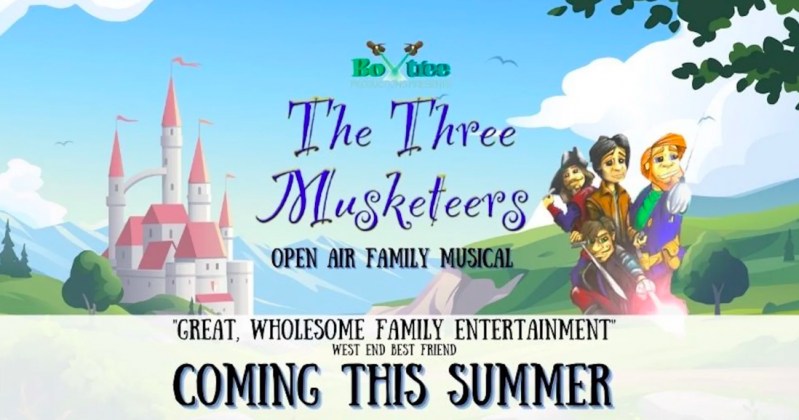 7 August
The Wind in the Willows
Join Mole, Ratty, Toad and Badger on a wild adventure filled with motorcar madness, wicked weasels, exciting escapes, and plenty of messing about in boats. The critically acclaimed Pantaloons Theatre Company put their own affectionately anarchic spin on Kenneth Grahame's classic countryside caper. Frantically feral fun for the whole family.
Berrybank Park
amphitheatreberrybankpark.co.uk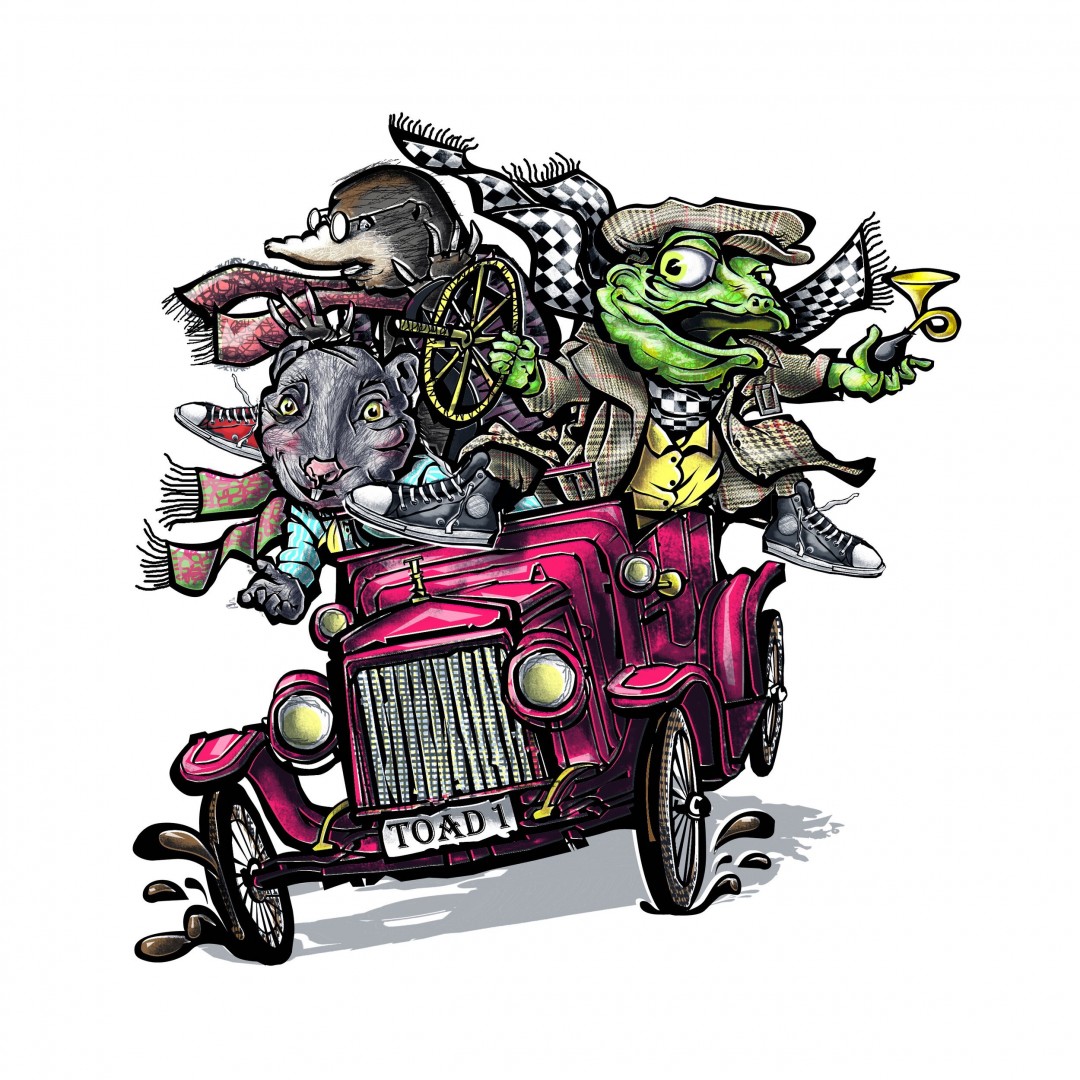 12-20 August
2022 Waterperry Opera Festival
2022 is an exciting year for Waterperry as their Opera Festival celebrate its 5th Anniversary with eight productions this summer: including revivals of critically acclaimed productions of Mansfield Park (Dove) and Peter and the Wolf (Prokofiev). Headlining the festival are new productions of The Marriage of Figaro (Mozart) and Svadba 'A Wedding' (Ana Sokolović).
Waterperry Gardens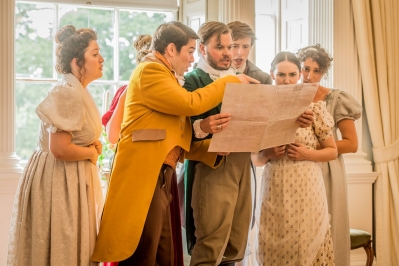 19 August
The Grand Budapest Hotel
Wes Anderson's multi award-winning The Grand Budapest Hotel recounts the adventures of Gustave H, a legendary concierge at a famous European hotel between the First and Second World Wars, and Zero Moustafa, the lobby boy who becomes his most trusted friend. Anderson's incredible flair is splashed across the screen from start to finish, and a huge, starry cast. Enjoy every moment of this unforgettable film.
Berrybank Park
amphitheatreberrybankpark.co.uk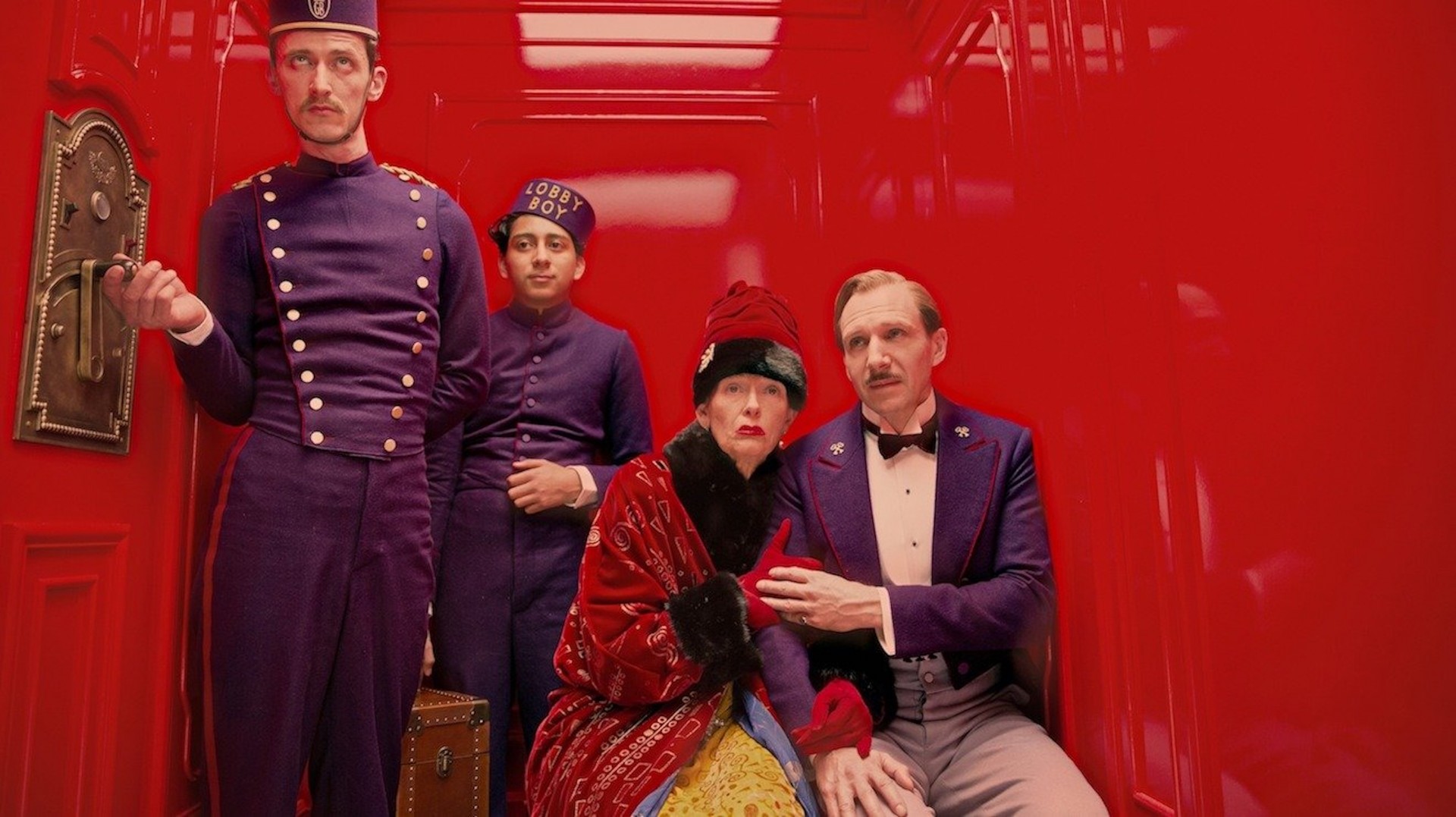 21 August
Unbound Theatre: Robin Hood
A riotous thirty-minute retelling of the story of England's greatest folk hero, featuring swashbuckling adventure and a lot of cunning disguises…
Waddesdon House and Gardens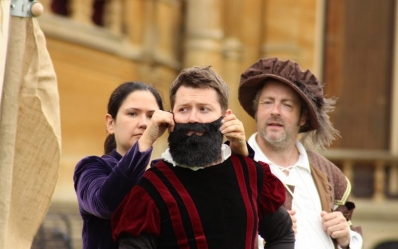 23 August
The Pirates of Penzance
The award-winning outdoor theatre company Illyria is re-staging their much-loved production of The Pirates of Penzance! Packed with memorable and well-known Gilbert and Sullivan songs, it promises a unique blend of comedy, melodrama, glittering wit.
The Manor House lawn, Cogges Farm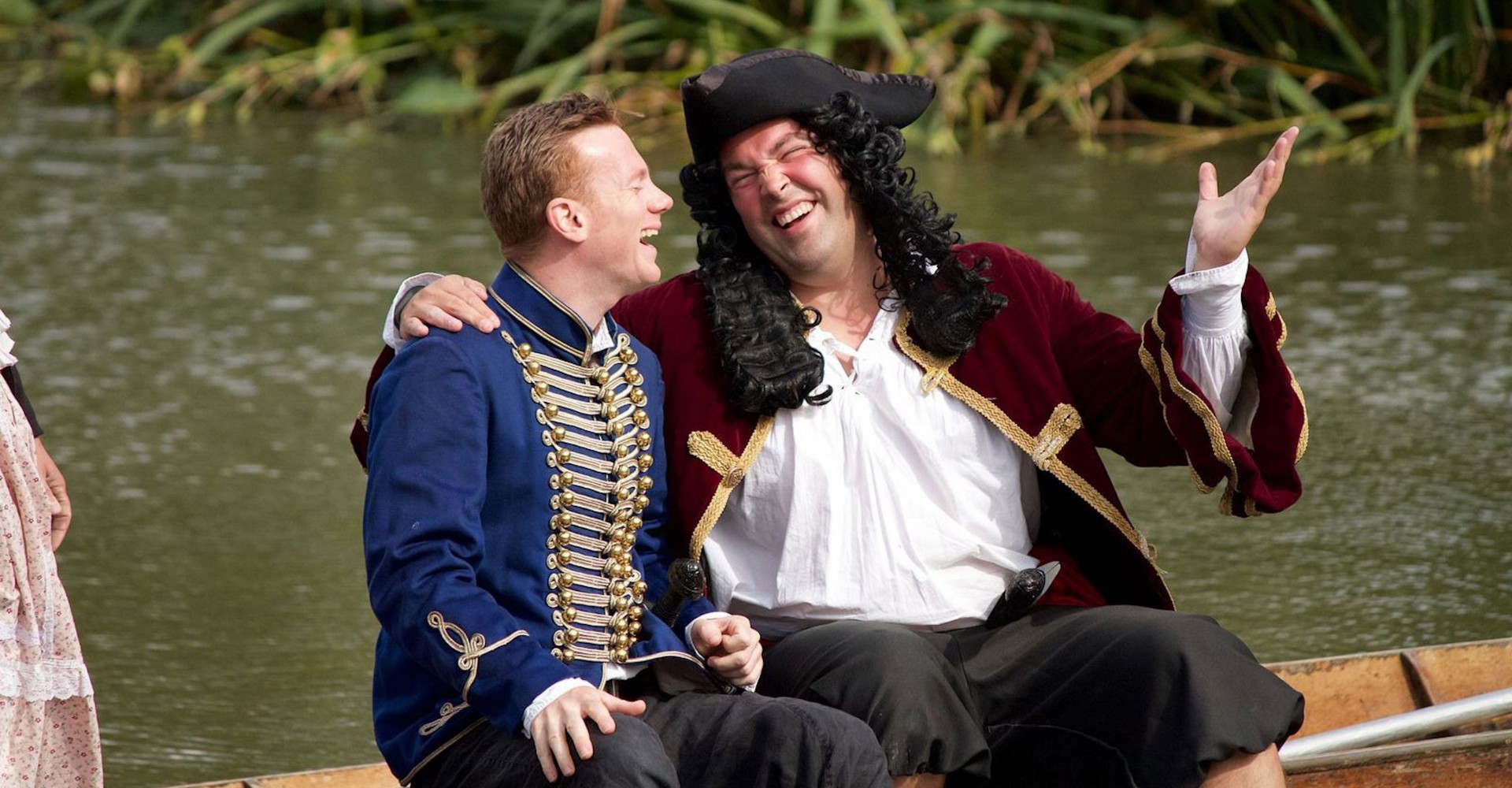 26 August
Back To the Future with Al Fresco Film
Crank up the Flux Capacitor, pour out a glass of plutonium and floor the DeLorean until you hit 88mph at the amazing DiSH street food and drink venue at Harwell Science and Innovation Campus near Didcot; it's time to go Back to the Future!
Harwell Oxford, Didcot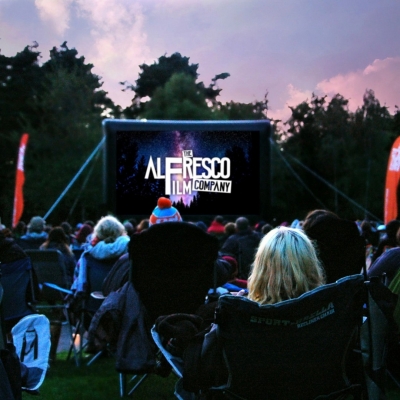 ­­