The final phase of work at The Mobility Store in Wroughton, has now been completed and the new division called Optimised Independence opened on the 5th of October.
Optimised Independence is mainly aimed at the more specialised mobility product user, think
Paralympic Wheelchairs and Powerchair football as examples of the types of products on offer.
On show in the new bespoke showroom at Wroughton is a wide range of active-user products from leading manufacturers in the industry, including Sunrise Medical, Invacare, Rehasense and Electric Mobility. For the more adventurous off-road user to try is the powerful Optimus, a new off-road powerchair and all new easy-fit PAWs tribike which attaches to just about any wheelchair.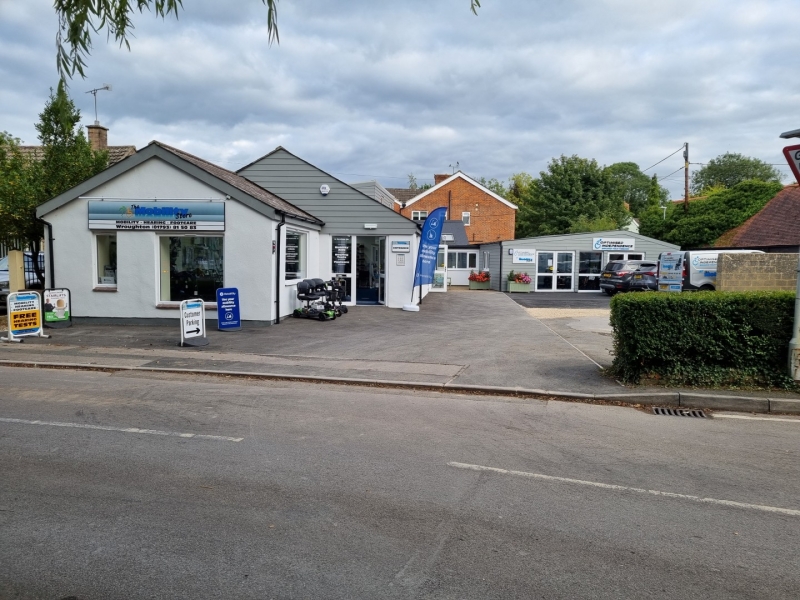 The more pedestrianised user will find a host of different add on power options, for example the E-motion wheels from Invacare are particularly impressive. The active wheelchair user can try the latest innovative range of lightweight manual wheelchairs with a full range of the necessary accessories, cushions, and attachments.
Most of the larger items are prescriptive which usually means a full assessment of the client to ensure a perfect fit and user experience. The friendly staff are fully trained and have the
manufacturers' software to prescribe the optimised set-up for the equipment. Assessments can be done at home or in-store.
Back-up is important for any mechanical equipment, but it is essential for full-time wheelchair and powerchair users. Just a short distance from the Wroughton store is their modern workshop, equipped with all the test equipment and specialised tools to set up and repair just about any item of mobility equipment.
thehearingandmobilitystore.co.uk / 01793 250 696 / sales@thehearingandmobilitystore.co.uk / www.facebook.com/mobilitystoreuk