Where best to showcase the talent and ingenuity of the design team and the range of desirable homewares on offer at Cotswold Grey? A boutique collection of holiday rentals.
Luxury Cotswold Retreats is the brainchild of Simon Jeffrey and is run by Head of House, Emma. Together, they offer a range of beautifully styled properties in the local area, including one and two-bedroom apartments and cottages in Moreton in Marsh and neighbouring Blockley, along with two larger properties, The Laurels, a five-bedroom house in Draycott and Silk Mill House, a six-bedroom home in Blockley. This is quintessential Cotswolds, within a ten-mile radius lie the pretty towns of Stow on the Wold, Chipping Camden and Broadway, and visitors to the area can happily lose a day at Batsford Arboretum or Daylesford Organic. Blockley itself is the location of the popular TV show, Father Brown (nb the village café transforms into an exceptional fine dining experience at night – booking essential).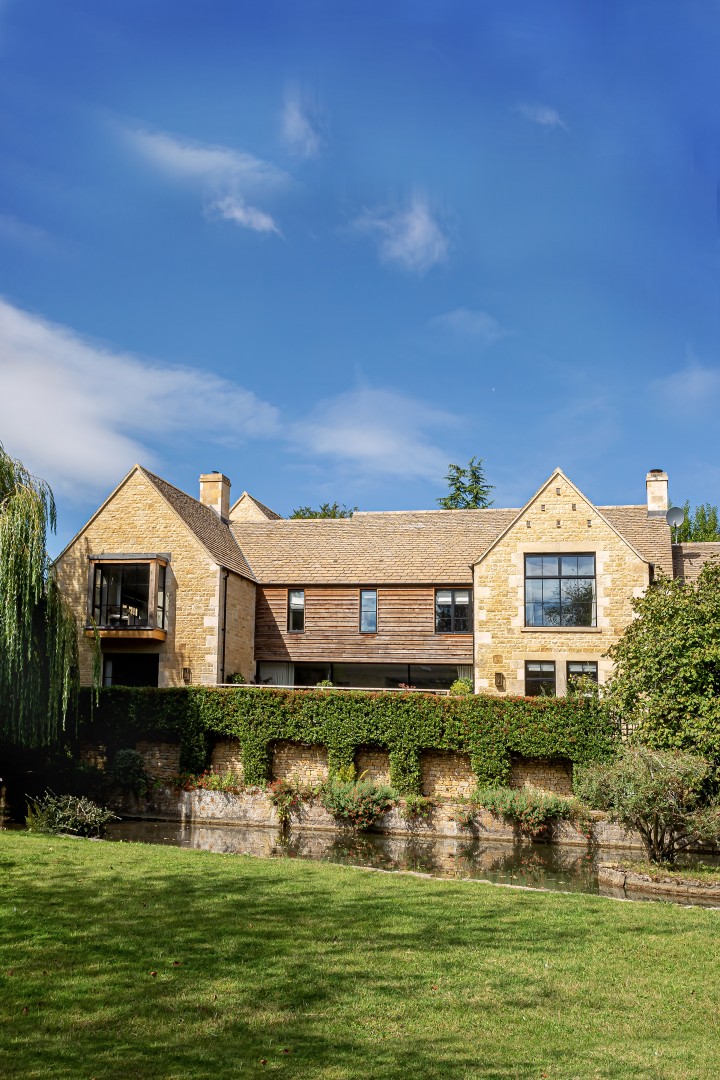 I spent a weekend of indulgence and relaxation at Silk Mill House, which is very much in the heart of this peaceful village. All-night party people should definitely seek out one of the company's other options. Let's start in the kitchen/diner (which was probably the square footage of your average semi; the scale throughout is huge). With sliding doors onto the terrace which overlooks the mill stream to the right, and doors and views onto the landscaped garden at the back, the sense of space was apparent – and once the sun rose the following morning, the dual aspect allowed the milky winter light to softly fill the space. An enormous kitchen island (equipped with storage and hobs including a teriyaki grill) was topped by an equally lavish vase of fresh flowers, next to which was a treat-filled 'welcome hamper'; a tray filled locally sourced epicurean fancies and so generous we could have sustained ourselves for a few days on the cheese alone. Copious amounts of glassware, pots and crockery were stacked in the cupboards which also housed two fridges and an array of useful appliances including a Nespresso maker and milk frother (plus jars of tea, instant coffee, and a plentiful supply of Vertuo pods).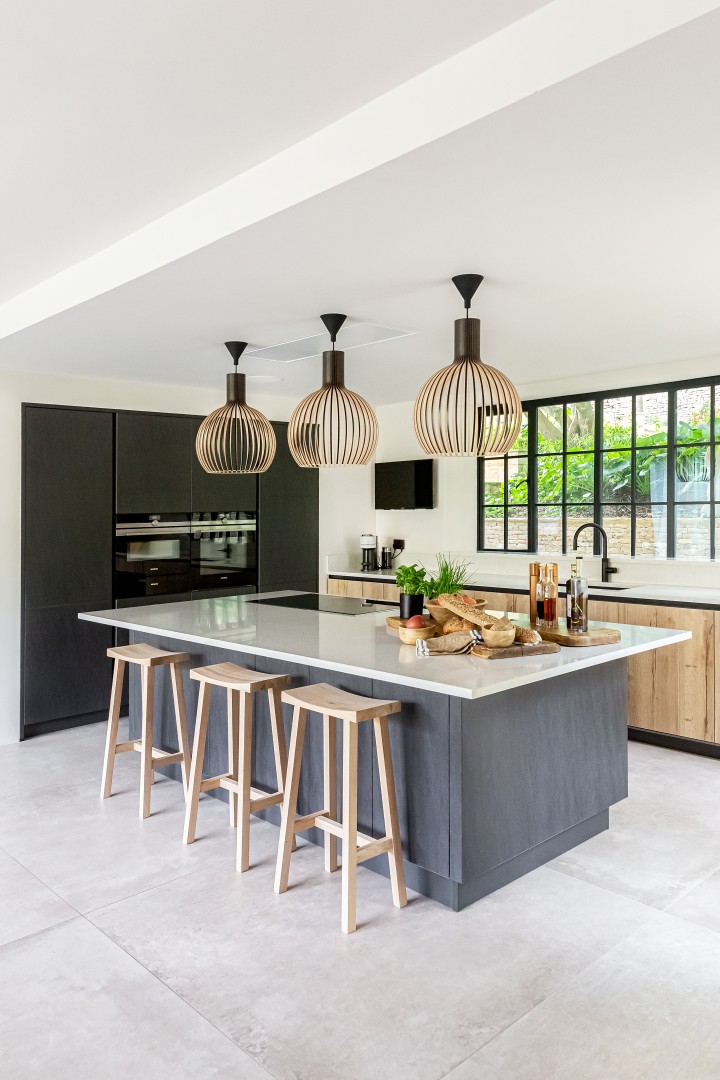 We wandered through to a beautiful living room with 'olympic-sized' linen sofas, and a further door revealed a well-sized office complete with working fax/printer. The attention to detail throughout was something else. Cue the next 10 minutes of opening doors and squeals of delight: "Look! A games room, fancy a round of billiards?" or "I've found a wine closet just off the kitchen – look, chiller cabinets and everything". Of course, there was a downstairs cloakroom and a well-equipped utility, filled with every domestic item that might possibly be needed during your stay. And was just the downstairs.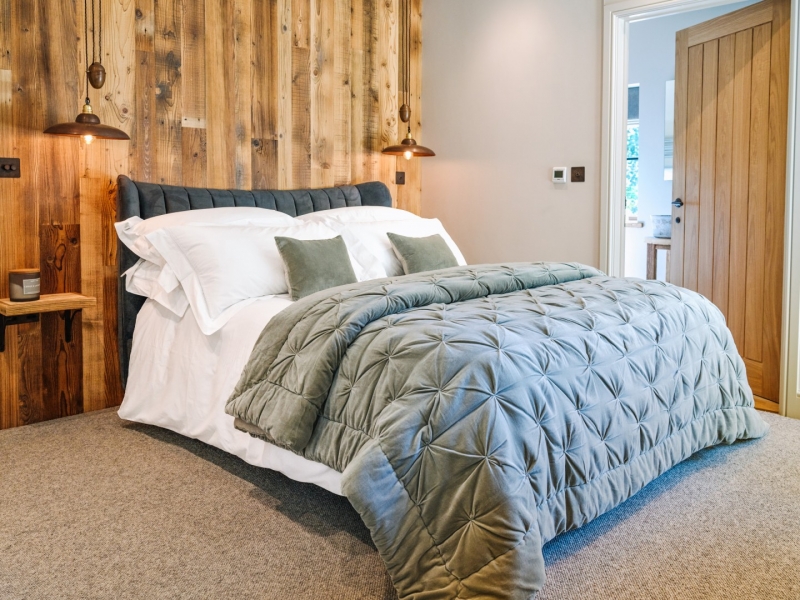 Up the wrought iron staircase are a choice of bedrooms: all lavish, all ensuite (stocked with the Daylesford gels and creams), and all with invitingly plump beds. Each had its own individual design notes: one with a floor-to-ceiling height bay window overlooking the mill stream; another with wood-panelled feature wall and door out onto a decked terrace. Soothing, restful spaces, any of which you'd be more than delighted to be allocated if you were staying in a large group.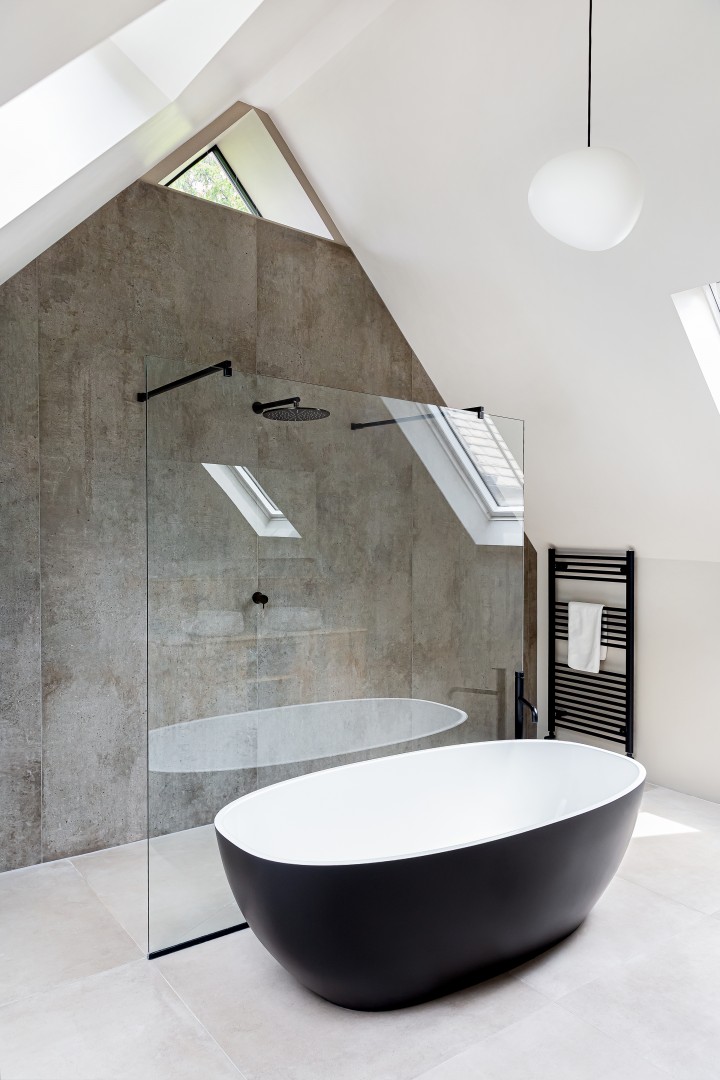 Finally, at the end of the corridor, the suite, with an anteroom offering useful storage space, and in the ensuite a ginormous free-standing bath. There's more. Another staircase leads to an attic snug, complete with low lying sofas, plasma screen telly and crawl-space and one more staircase reveals a twin-bedded room and separate well-appointed bathroom.
Hang on – I've forgotten one of the living rooms downstairs – forgive me, there are a lot of them. It's a space which has clearly been designed with cosying (napping) in mind, complete with toasty log burner and the deepest ocean-coloured velvet chesterfields. As the houses are filled with pieces from Cotswold Grey I can only imagine how many guests make the short journey from Blockley to Moreton in Marsh with the intention of snapping up a sofa, a log basket, a piece of glassware, an occasional table, even if just as a memento of a wonderful weekend. Silk Mill House is a spectacular haven, and it is readily apparent how much thought has gone into every element, even down to last light switch. Highly recommended, whether you're looking for a base from which to explore the region, or simply as a bolthole to which you can escape for an idyllic, lost weekend.