Nestled on the edge of the picturesque village of Heyford, in Oxfordshire's rolling countryside is Duvall Park Homes, an exclusive development of stunning and pristine looking park homes for the over fifties.
  First impressions of this smart-looking residence are of just how peaceful and relaxed it all seems. Looking particularly resplendent and inviting on a bright sunny morning. Winning the UK best Park of the Year in 2016, and again in both 2019 and 2020 only goes to confirm my initial impressive observations, and what a great testimony to the Durant family, who run the site.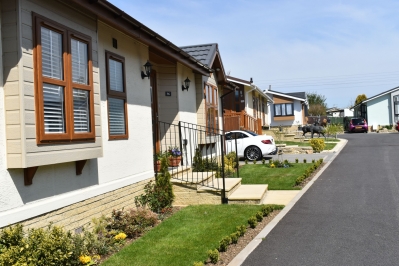 Liberty Durant is justly proud of his pristine development and took pride in showing me around the site and explaining all about buying a property here.
  "There are only 25 plots in total, which makes it feel really intimate, and 18 of these are already occupied or sold" he explained. "Being a gated community, all our residents feel safe and secure. We have staff living on-site and available 24/7, should residents have an issue that needs immediate attention. There are also security cameras everywhere. No children are allowed to live here, which keeps the ambience peaceful, although residents children and grandchildren are always welcome to visit or even stay for a few days. Pet's, however, are very welcome. Our team of resident gardeners are always on hand to make sure the communal areas are always looking their best."
  "Buying a home here is really easy and straight forward." he went on to explain.
"You can either purchase one of our show homes or chose and buy one of the remaining plots and then select and order your home from one of the many styles and designs on offer. The council tax for the year is just £800, which includes water."
  Prices start from as little as £200,200 up to £370,000 depending on the size you chose. 
All houses come fully furnished with sofa's, carpets, beds, TV and washing machines. A fully fitted stylish kitchen and bathrooms are standard and are all finished to a very high spec. Most bedrooms come with fully fitted wardrobes and some even with their own walk-in wardrobes.' They really are luxurious and eye-catching. Decking, block paved drives and landscaped gardens are the icing on the cake.
  "Unfurnished properties are also available at a reduced cost."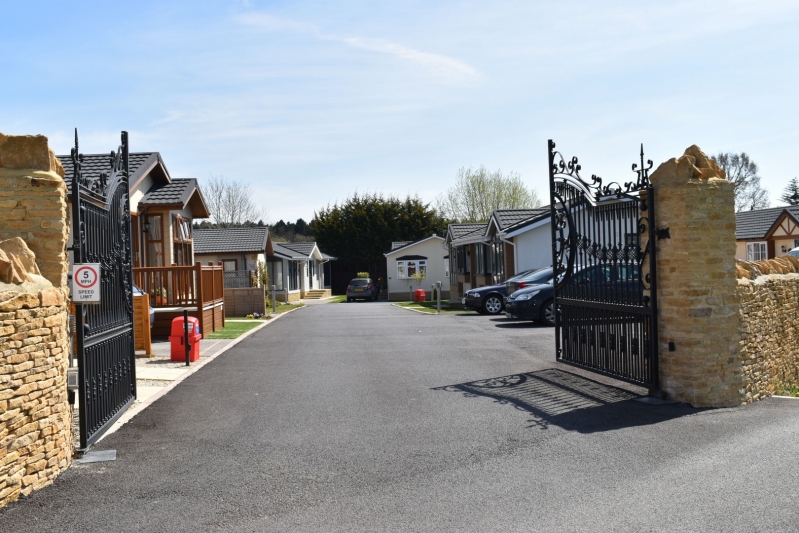 "There's no stamp duty here either" Liberty explained. "You can buy one of our show homes today and move in tomorrow. It's as straightforward as that."
  "If you want to choose your own style of property then you're looking at about 14 to 16 weeks from our initial conversation and paying a deposit to your moving-in day"
  "We also offer a part-exchange scheme, which has proved really popular. So, if someone wants a property with us, we can take all the hassle out of them selling their existing property.  Lots of residents have used this service, so it's always worth discussing this option with us. It does take the stress and worry out of selling".
  With a fifteen-year guarantee on all homes (excluding white goods, most of which come with a year's guarantee) your peace of mind is certainly at the forefront at Duvall Park Homes.
  If you're in the autumn of your years and contemplating a property move, then it's definitely worth a visit to see just what you can get for your money. I'm sure you'll as impressed as we were on our recent visit.