The wonderful Kim Harvey, owner of the excellent The Mad Hatter Bookshop in Burford (and Creative Director of The Burford Literary Festival) shares her reading suggestions for books celebrating the wonderful world outside.
The Great Outdoors means something different to each of us. To my partner this would evoke memories of travels around the Scottish Highlands; if it's over 10 degrees then it's shorts and T-shirt weather. To my darling friend Ali this would definitely involve lounging by a crystal blue sea under a sunny Mediterranean sky, and to me it means family – marshmallows around the homebuilt fire pit with love and laughter. Hopefully we have here a few suggestions to suit you when you think about the great outdoors.
In Her Nature: How Women Break Boundaries in the Great Outdoors by Rachel Hewitt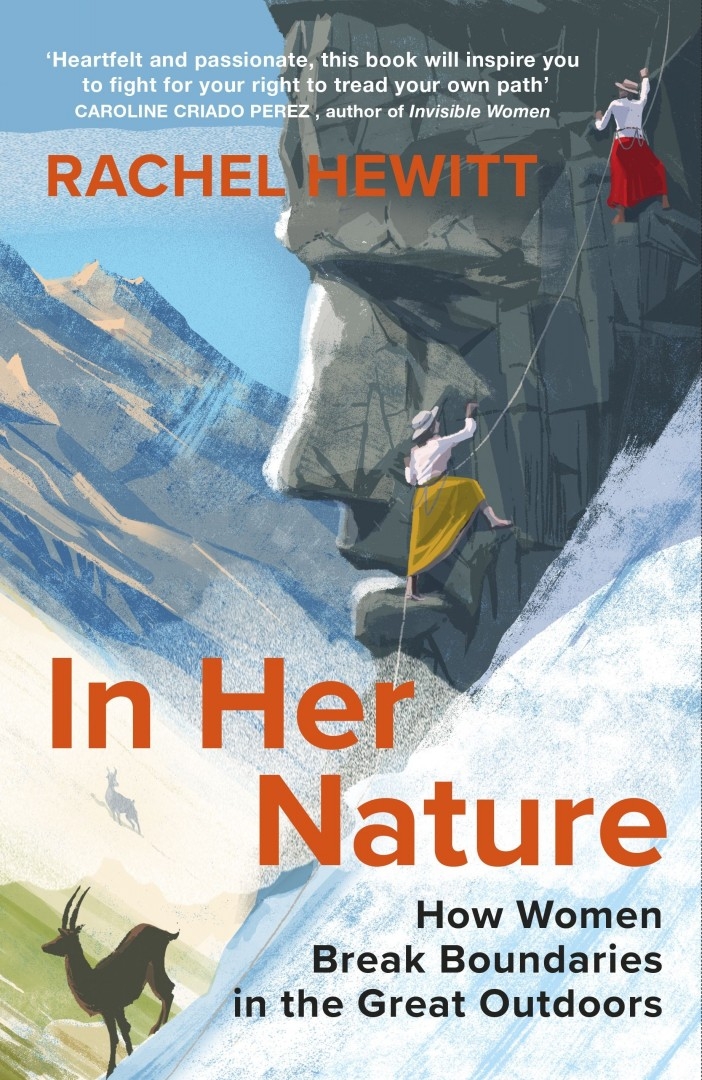 We start with tenacious women, past and present, who insist on breaking boundaries in the great outdoors. This trail-blazing book will inspire you to fight for your right to tread your own path.
Rachel suffers five losses in five months. Running used to help Rachel feel at home, but now painfully aware of her inability to run without being cat-called or followed she goes in search of a new family: foremothers at the dawn of outdoor sport. She discovers Lizzie Le Blond, who scaled the Alps in woollen skirts, photographed fearless women skating and tobogganing at breakneck speeds, and founded the Ladies' Alpine Club, defying men who wanted the mountains to themselves. Yet after such ground-breaking progress in the late 1800s, a backlash drove women out of sports and public space. Are we now living through a similar reversal in women's rights or an era of unprecedented liberty? Telling Lizzie's story alongside her own, Rachel runs her way from bereavement to belonging, in a world that feels hostile to women.
Living Wild: New Beginnings in The Great Outdoors by Joanna MacLennan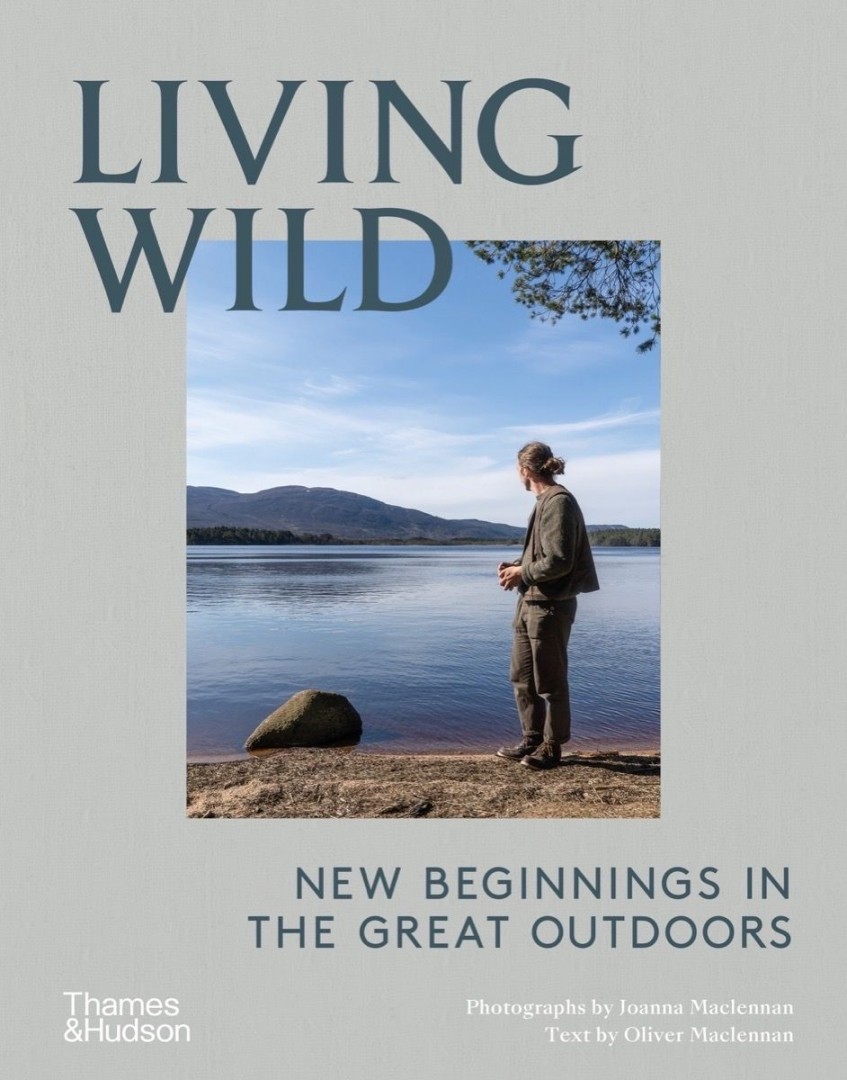 Do you dream of a simpler existence? Could you make the leap from five-bed semi to house boat or even a yurt on the Cornish coastline? From the impact of climate change to the extraordinary life-changing events of the past few years, many of us are now dreaming if a simpler life, away from the daily grind and in harmony with nature: eschewing disposable culture in favour of a more meaningful and sustainable way of life.
Living Wild tells the stories of people around the world who have made the leap into the unknown, exploring what inspired them and how the move has impacted upon their families and livelihoods. From tackling the daily challenges of living off-grid to minimizing waste and growing your own food, this book will be inspirational reading for anyone who aspires to live more sustainably.
GROW by Rix Reyes and Sara Boccaccini Meadows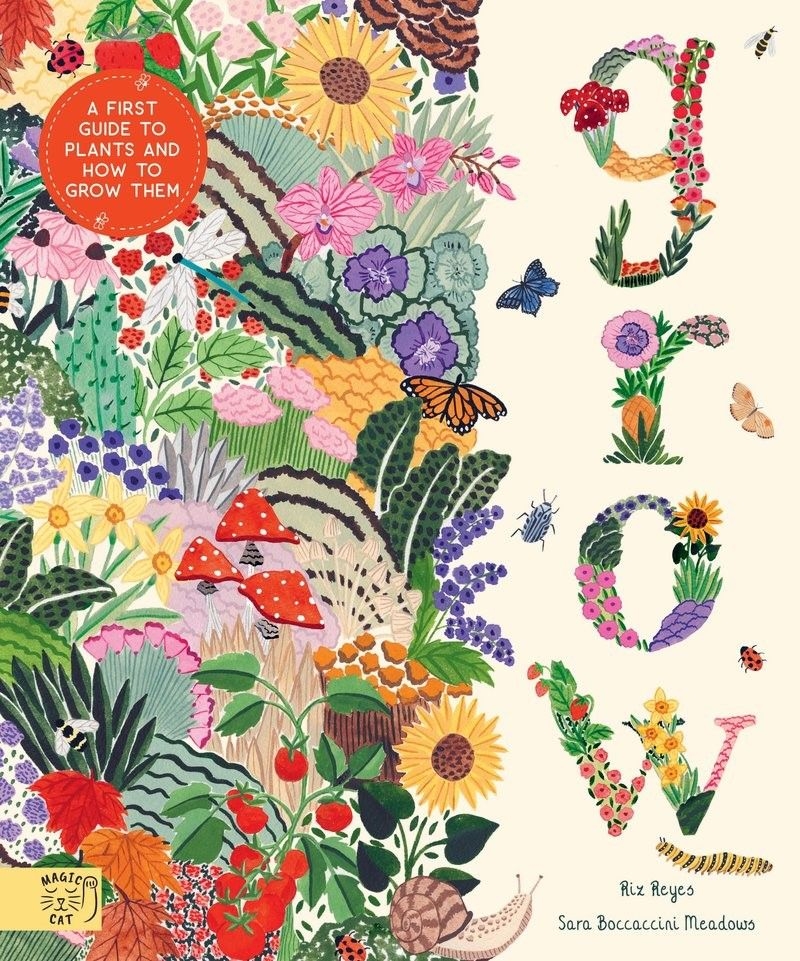 Perfect for all your little sprouts and sunflowers, GROW is a family guide to plants and how to grow them. Together you will discover 15 plants and fungi with heroic powers, then learn how to grow them. Meet their surprising relatives (the tasty tomato is a cousin of deadly nightshade) and unearth their interesting histories – did you know that lettuce was the first vegetable to be grown in space? Then follow step-by-step instructions to grow and care for each one, whether you have a big backyard garden or a sunny windowsill.
DJ BBQ's Backyard Baking: 50 Awesome Recipe's for Baking Over a Live Fire by DJ BBQ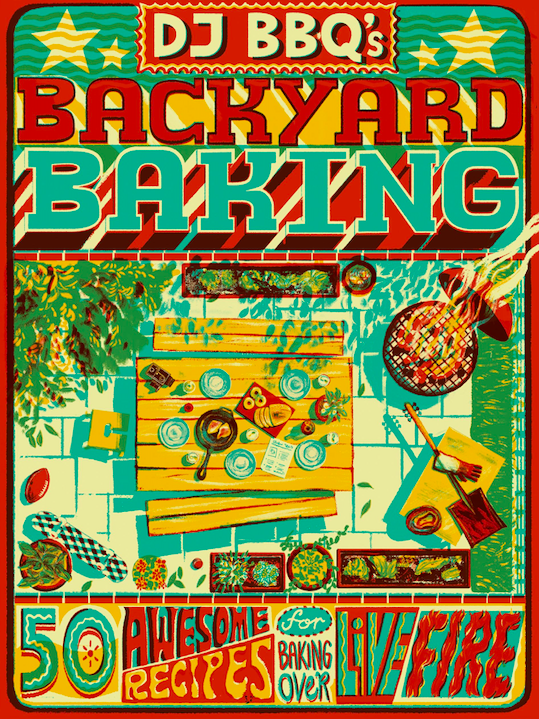 At a festival on the banks of Loch Ness DJing in a full tent of twentysomethings all getting naked and crazy it occurred to Christian Stevenson that he might not want to be doing this when he reached 50 and so his love of open cooking and music were combined in the epiphany that is now DJ BBQ.
DJ BBQ's Backyard Baking will take your live fire skills and backyard to the next level, covering everything you ever wanted to know about baking on your BBQ. The standard kettle BBQ is essentially an oven, so why not use it to its potential and get baking? Bake the best ever brioche buns so you can make the ultimate cheeseburger; whip up some rye crumpets to go alongside some amazing pastrami; enjoy a god-tier bacon sandwich using your very own live fire sourdough loaf; throw an epic pizza party for all your friends; and finish off with some sweet treats like smoky chocolate brownies. When it comes to backyard baking the possibilities are endless. It will keep your MAN MAKE FIRE busy for the rest of the season.
Poolside with Slim Aarons

If a two-week trip to sun-soaked Santorini has not made it off your bucket list this year then soak yourself in some sunny artwork. Poolside with Slim Aarons offers images of beautiful, glittering people living the glamorous life. This collection of stunning photographs of the well-heeled doing attractive things in their favourite playgrounds offers an intimate peek into very private lives, to which Slim Aarons was given unprecedented access in the 50s, 60s, 70s and 80s. It takes the reader from the Caribbean to Italy, from Mexico to Monaco. So, slap on that sunscreen, pop on a sunhat, make yourself comfortable in your garden lounger and peruse this glorious coffee table secure in the knowledge that today in Spain it's probably raining.
You can find all these books at Madhatter Bookshop, Burford or order from our online shop at uk.bookshop.org/shop/madhatterbookshop
Events, Book Club, Subscriptions, Delivery, Great Advice