Three unique, livestreamed OP In Conversation events take place in November, as part of Oxford Playhouse's Autumn Meanwhile Programme, with poets and performers giving readings from their work and answering questions about their extraordinary lives.
The In Conversation series starts on Thursday 5 November with award-winning poet, playwright and performer Inua Ellams presenting a special, audience-led poetry event.
Pick a word, any word. Prompted by audience suggestions, Inua Ellams will search through his extensive archive of work and perform a reactive and spontaneous selection.
Across his work, Inua mixes the old with the new: traditional African storytelling with contemporary poetry, pencil with pixel, texture with vector images, with an emphasis on the themes of identity, displacement and destiny.
Born in Nigeria in 1984, Inua Ellams is an international touring poet, playwright performer, graphic artist and designer. He is an ambassador for the Ministry of Stories and his published books of poetry include Candy Coated Unicorns and Converse All Stars.
His first play, The 14th Tale, was awarded a Fringe First at the Edinburgh International Theatre Festival. His adaptation of The Little Prince, in association with Fuel Theatre and English Touring Theatre, was programmed to play at Oxford Playhouse in September 2020, but was postponed due to Covid-19. His Barber Shop Chronicles played two sell-out runs at the National Theatre and, following a world tour, played to packed houses at Oxford Playhouse in autumn 2019.
Other events in the In Conversation series include:
Lemn Sissay: My Name Is Why - Thursday 12 November 7.30pm
This is Lemn's life story: a story of neglect and determination, misfortune and hope, cruelty and triumph. Reading from his Sunday Times bestselling and Radio 4 Book of The Week memoir My Name Is Why: A Memoir, Lemn Sissay reflects on a childhood in care, self-expression and Britishness and is a celebration of the redemptive power of creativity.
Lemn Sissay MBE is a BAFTA nominated, international prize-winning author. He was awarded an MBE in 2010 for services to literature, and has also been awarded The Pen Pinter Prize and a Points of Light Award.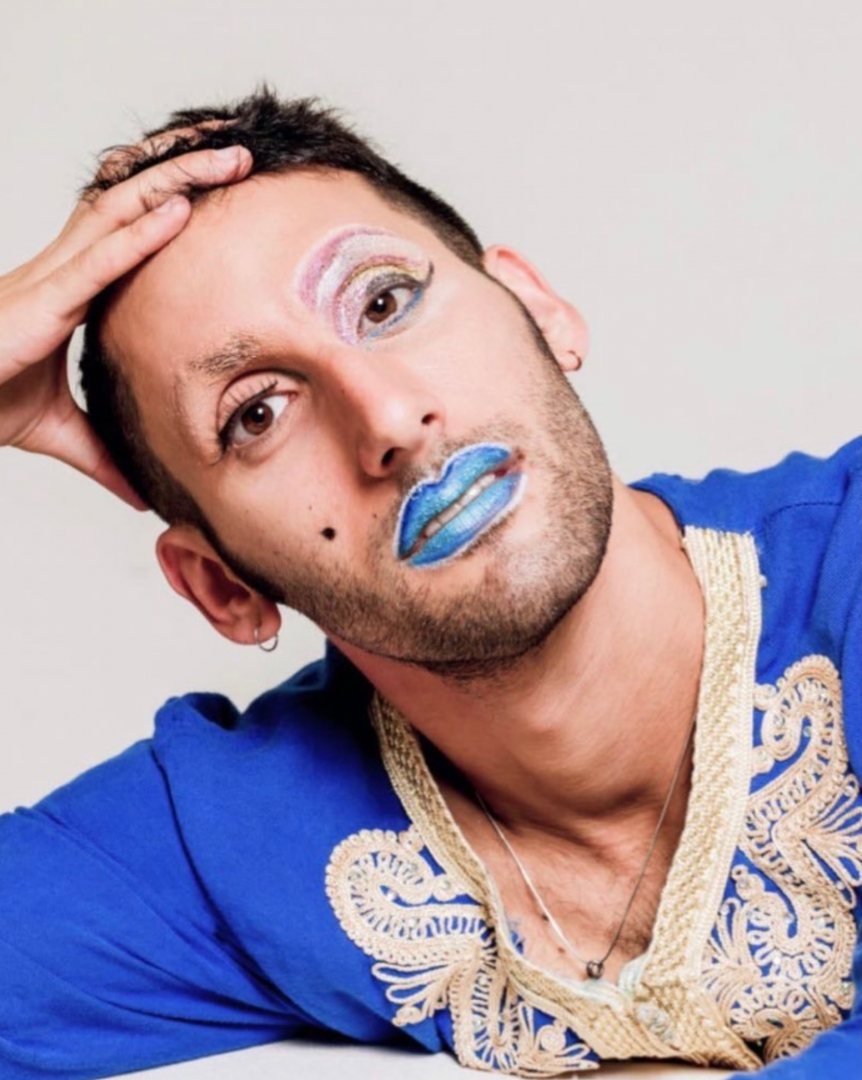 Amrou Al-Kadhi: Life As A Unicorn – Thursday 19 November 7.30pm
Award-winning British-Iraqi writer, performer and director reads from his 2019 award-winning, sensational debut memoir, Life As A Unicorn: A Journey From Shame To Pride And Everything In Between. Hilarious yet heart-breaking, this is the story of a search for belonging, following the difficult and surprising process of transforming from a god-fearing Muslim, to a queer drag queen. Written with flair and tenderness, Al-Kadhi's memoir is a touching hymn to the human spirit. Life as a Unicorn was awarded a Somerset Maugham Award following its paperback publication in 2020.
Amrou Al-Kadhi is a queer British-Iraqi writer, performer and director, whose accolades include co-writing on Apple's hit anthology series, Little America, writing for BBC America's much awaited The Watch, and creating and writing a horror series about racial tokenisation, Targets, in development with BBC Drama, and American-dramedy Veiled, in development with ABC. Amrou is also known to OP audiences for wowing as the evil and glamorous villain Judy Hench in Jack and the Beanstalk 2017.
The In Conversation series is part of OP's Autumn 2020 Meanwhile Season, a programme of work that embraces live socially-distanced shows, live streaming, digital commissions, great talks, and family theatre, along with a full participation programme for everyone to get involved and stay connected whilst the theatre is closed due to Covid-19 restrictions. OP aims to engage and entertain loyal and new audiences this autumn with a programme that includes digital world premieres, a great line-up of comedy, immersive listening events, and real-time Zoom experiments.
To book tickets for any of the performances, activities and events at Oxford Playhouse, go to oxfordplayhouse.com