Modern Art Oxford has been a fixture on the Oxford arts scene since 1965, hosting exhibitions, events, activities and workshops. It is currently exhibiting works by Akram Zaatari (b. 1966).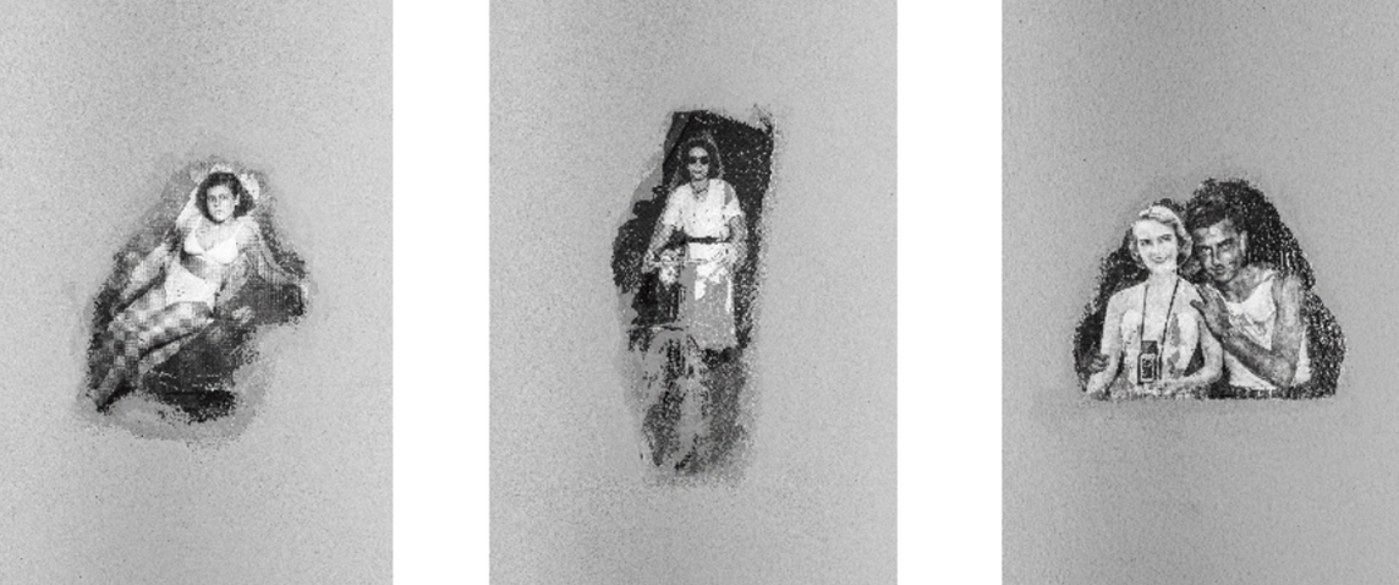 Zaatari hails from Lebanon and his practice often, although not exclusively, relates to the creation and dissemination of images in Arab societies. He is a cofounder of the Arab Image Foundation, based in Beirut and dedicated to preserving the photography of the Middle East.
Zaatari explores how individuals choose to present themselves in front of the camera. They often project facades which are very different to their ordinary lives, even if this just means wearing large sunglasses, or posing with an advertising cut-out of a model.
Modern Art Oxford present five rooms of Zaatari's works, mainly video projections, some of them compilations of original YouTube videos, others directed and filmed by the artist, as well as photography.

I was fascinated by 'Dance to the End of Love' (2011). This comprises four large video projections, accompanied by soundtracks, all compilations of YouTube videos posted by men from countries such as Libya, Yemen, Palestine, Egypt, Saudi Arabia and the United Arab Emirates. The videos show men performing daring driving feats in jeeps, sports cars and on bikes, training and flexing their muscles at the gym and also singing.
The videos explore hypermasculinity, but soon begin to take on a more romantic tone, as the men start to embrace, hold hands and kiss. Questions are explored about what masculinity means in this region, how sexuality is formed, as well as the issue of western influence.

Equally profound was 'The Script' (2018), which looks at faith and family. Zaatari observed a trend on YouTube for videos showing fathers fulfilling the duty of Salah (the five daily ritual prayer) whilst their children play around them.
In contrast to the intensity of 'Dance to the End of Love', this piece is loving, tender and mischievous. In combining spiritual observance and fatherly love, Zaatari links domesticity, faith, protection by fathers and, ultimately, God. It is a filmed re-enactment, but uses motifs Zaatari sourced from YouTube; for example, children climbing onto their fathers' backs in an effort to distract them during prayer.
The exhibition runs until 12 May and I encourage you to visit it. The next exhibition at Modern Art Oxford examines figurative artist Claudette Johnson, opening on 1 June.