January is my least favourite time of the year to make resolutions. There are only about five minutes of sunlight each day, it's cold, and my birthday falls when sensible people are doing dry January and are poor after Christmas. I am all about September resolutions – tie it into the rhythm of the school year and allow yourself the feeling of a blank page on a new exercise book.
This mindset has contributed to a healthy disregard for the selfhelp and motivational book (see: previous Page Turner columns complaining about hygge, the commodification of happiness etc.) but that is not to say I am entirely pessimistic. I have covered my excitement about the year ahead in publishing elsewhere in this issue, but I thought I could offer a little balance to the relentless optimism we are all meant to be feeling at the start of the new year.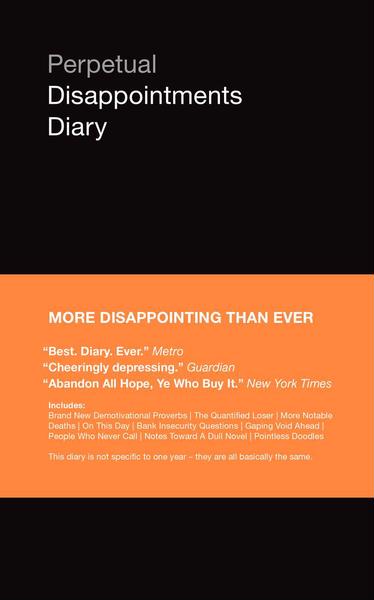 The 'Perpetual Disappointments Diary' (Boxtree) is an excellent investment – it functions as a perpetual calendar, starting on the first of January and finishing in the next year, but the days of the week are blank, so you can start using it at any point. What a silver lining! Filled with lovely little quotations about who died on that day in history, a grounding demotivational proverb every week, and a deeply tongue-in-cheek dark humour that is guaranteed to brighten the darkest of days.
I will admit that bullet-journalling (BuJo as the cool people call it) is a very effective method of organising your life. I used the original website bulletjournal.com, which stresses that it is simply a way of organising your thoughts and does not have to be gussied up with washi tape or illustrations. I will actually recommend this – un-cynically and wholeheartedly.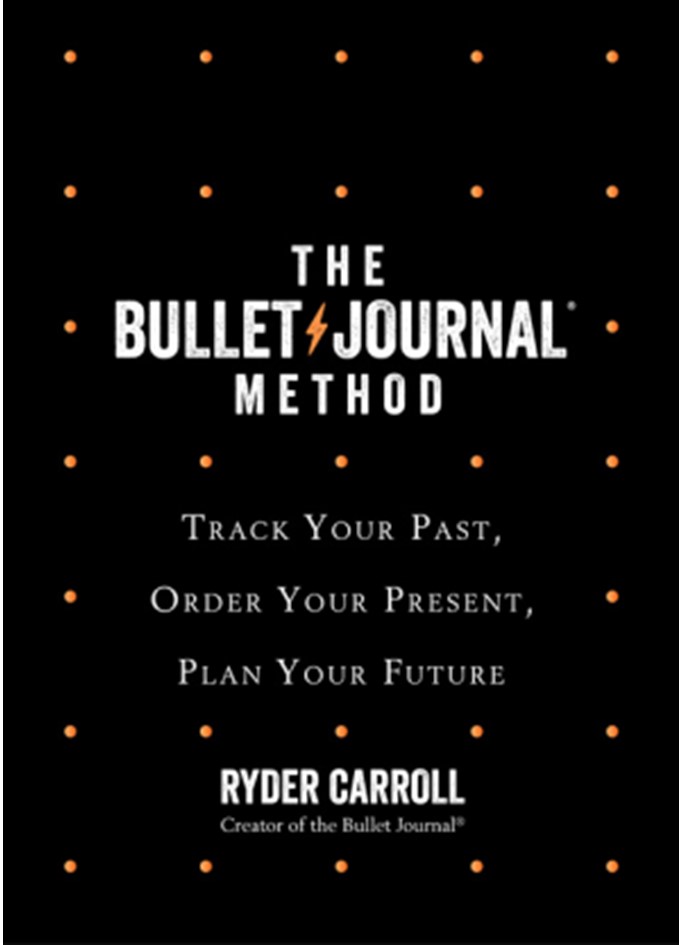 4th Estate have come out with 'The Bullet Journal Method', filled with ideas for calligraphing your perfect 'spread' (a double page), making your cleaning tasks look magazine-ready in terms of beauty, and recommending the best pens for the beautiful year-at- a-glance. This is all very well if you are trying to launch a personal lifestyle brand, but honestly? Can't we just at least make a to-do list without trying to make it an aesthetic?
That said, an automatic rebellion against things that can help is almost as bad as relentless optimism.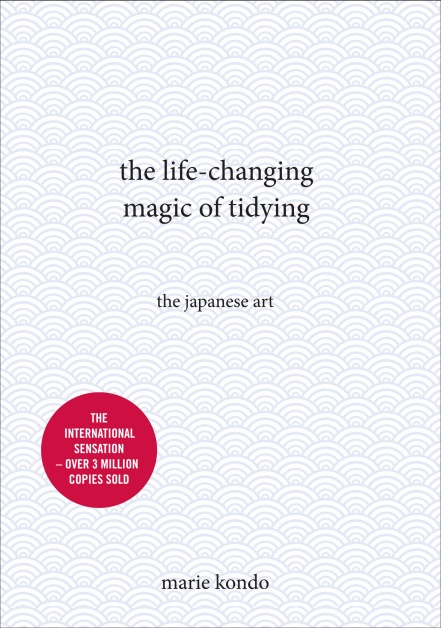 It may have been published a few years ago, but Marie Kondo's 'The Life-Changing Magic of Tidying' (Ebury) has some genuinely good tips. If you are feeling overburdened, or just want to store your clothes in a more efficient manner, this is The Book. There is a wry humour in her earnestness, and I disagree entirely on de-cluttering books or thanking your bag, but for other stuff, it's a marvel.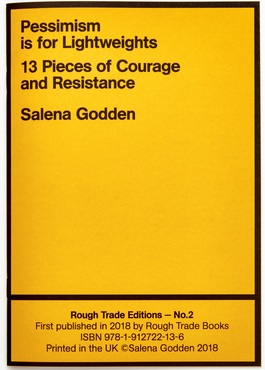 Finally, 'Pessimism is for Lightweights' (Salena Godden, Rough Trade) is a wonderful collection of 13 pieces of courage and resistance. Even if you are quite happy being pessimistic, this is a shot of love and readiness to face the new year.