Patricia Hudson, 87, cut the ribbon to the door of her new room as Wantage's latest care home welcomed its first residents.
Her room at Elmbrook Court on Grove Road was also decorated with flowers, a commemorative carriage clock, a blanket and luxury chocolates which were waiting for her arrival. The purpose-built home is run by Oakland Care and offers all-inclusive residential, nursing, memory and respite care for up to 74 residents.
Home manager, Emily Montgomery – a registered nurse with more than 30 years' experience in healthcare – said it was thrilling to finally open the doors.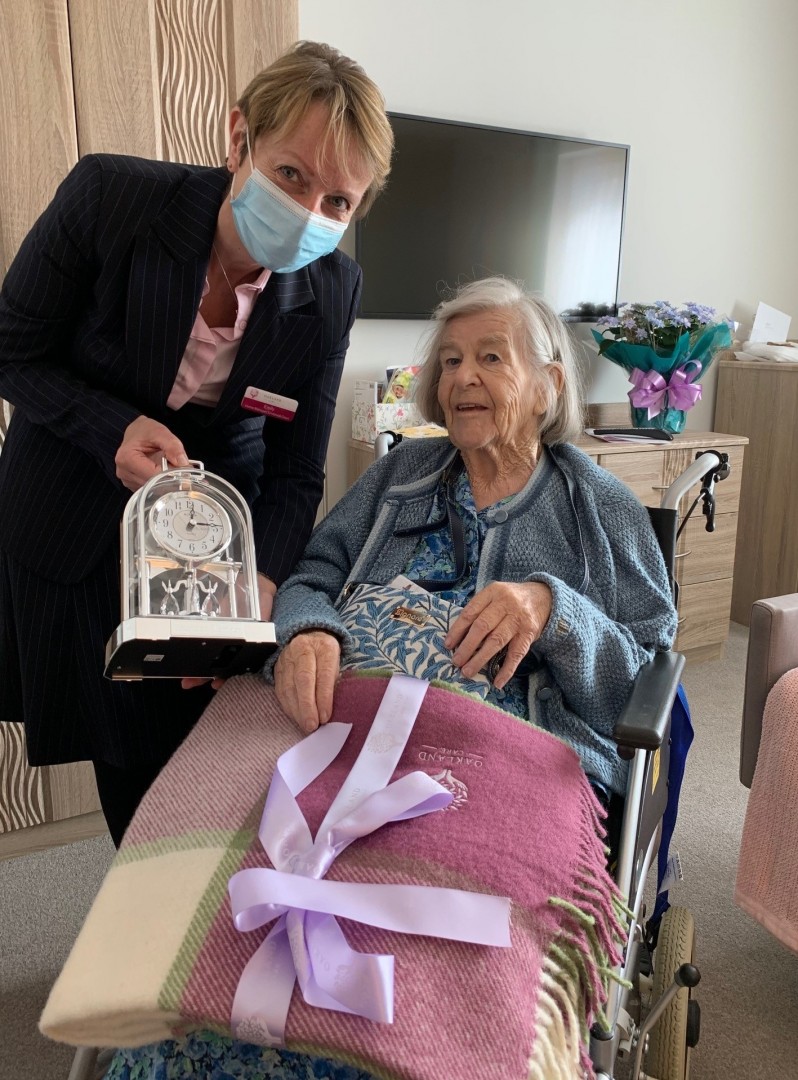 "We are delighted to welcome Patricia and her fellow residents into their new home. There's a huge amount of work which has gone into Elmbrook Court and there's no doubt the pandemic has made the process more challenging. But we're open and looking forward to spending time with our residents and helping them to create the lifestyles they want to lead."
Elmbrook Court has opened with full COVID-safety measures in place. Every staff member has been vaccinated and while residents will be able to have face-to-face visits from up to five designated family members or friends, they also have the use of a partitioned COVID-safe visiting suite.
Thirty jobs have been created initially and once the home is fully occupied, another 70 roles will be filled.
Patricia's son, Nigel Hudson, said Emily and her team have taken time to get to know Patricia ahead of her moving in.
"We've discussed at length everything about Mum as they want to understand her life, her family, her likes and dislikes, so that they can make her feel at home and tailor her care," he said. "It was a little difficult to say what she enjoys eating as her Alzheimer's means she can't remember the names of certain foods or whether she likes them, but we know she'll get lots of attention, which she'll enjoy. She's looking forward to spending time with other people with memory problems like her."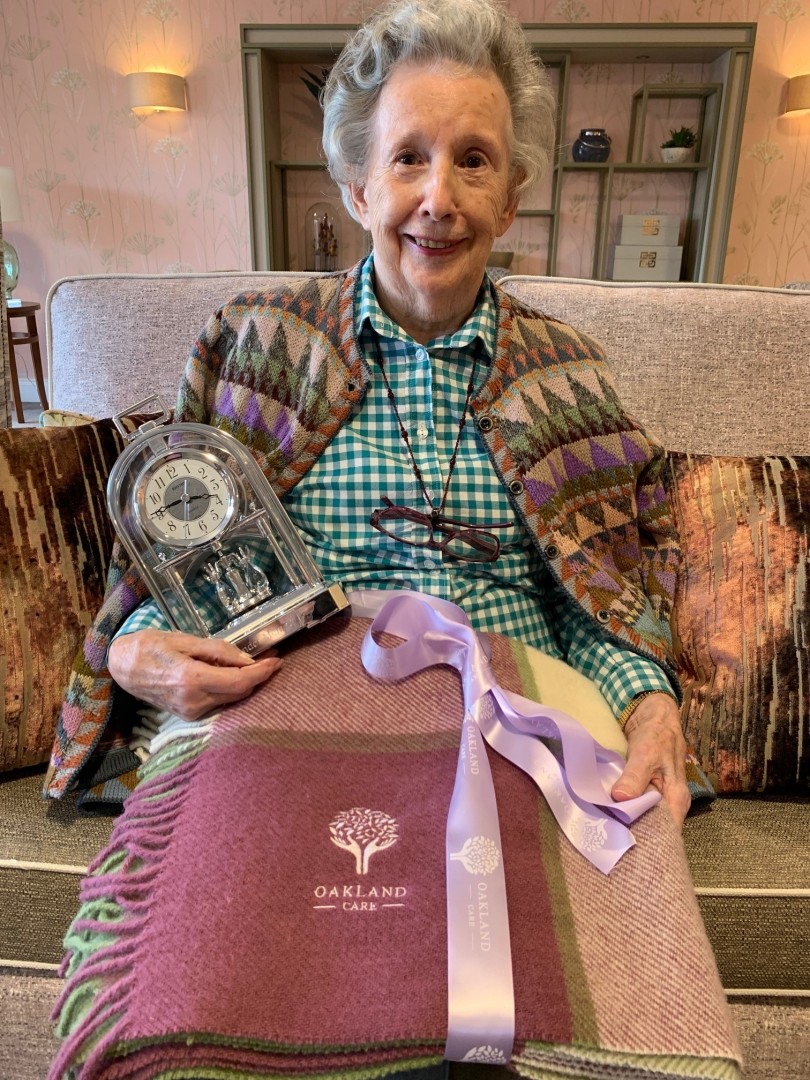 Patricia's room is in the Memory Neighbourhood part of the home which has its own garden area, giving people the opportunity to go outside safely and have greater independence.
Elmbrook Court also features private en-suite facilities, a cinema room, a hair and beauty salon and a bistro which Emily hopes to open to the public as a memory café to support those in the community living with dementia.
"We want Elmbrook Court to be a key part of the community and look forward to welcoming people into our home as COVID restrictions allow."