Pegasus Theatre is back on stage this Autumn! They have just launched a fantastic season of theatre with everything from beatbox bonanzas to time-travelling magicians.
Season highlights include Club Origami, an interactive dance show for ages five and under where you can rip, fold and scrumple paper to your heart's delight, and comic thriller A Pattern of Bad Behaviour by former Pegasus SPARK artists Clown Funeral, described as the love child of The Office and Fight Club. Also keep an eye out for family discos, opera for babies, and sciencey singalongs – as Pegasus promises they have something for everyone.
Pegasus also runs a fabulous programme of creative classes for young people, designed to encourage creativity and expand imaginations. Wonderful for young people bursting with energy, these dance and drama classes are a great way to get your offspring trying something new, making friends, and performing on stage at the end of term.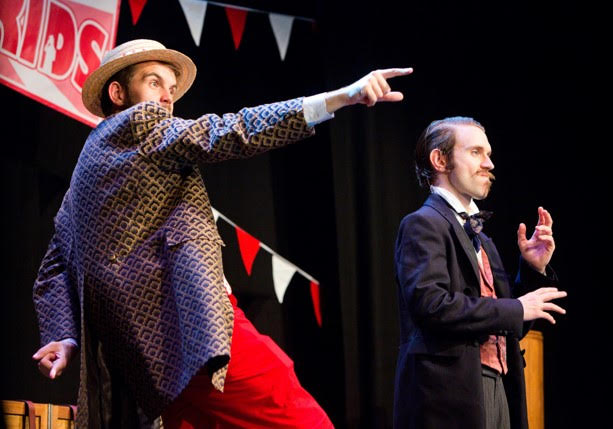 For older, more serious dancers, there is Street Dance Crew. A great opportunity to be part of a dance ensemble and develop your choreography skills, this group is for ages 16-18.
Pegasus' Young Company 11-15 is also recruiting. Perfect for young people wanting to develop their stage skills, the Young Company welcomes anyone with commitment and enthusiasm for theatre – no auditions necessary. Plus at the end of the year you can put on a professional show at Pegasus Theatre!
Find out more about what Pegasus has to offer this Autumn on www.pegasustheatre.org.uk.