Faye Morris, Head Chef at Baskerville, Shiplake nr Henley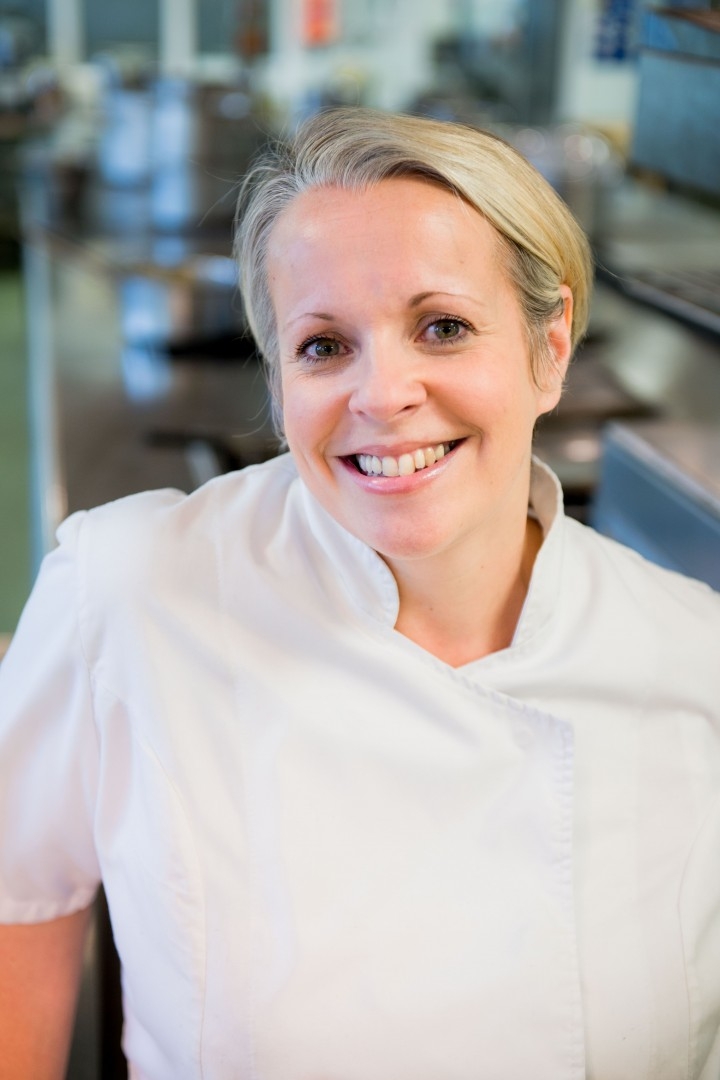 Here we are in July and summer is well and truly upon us. Time to get out in the great outdoors, stretch our faces to the sun, and enjoy a stunning British summer. For me, it's simple; a beautiful day, stunning location, great company and food that makes you smile. I get so excited opening a picnic – yes, even when I know exactly what's in it. Unpacking each box to reveal the treasures inside for the afternoon's feast…can there be anything better? However, getting ready for my perfect picnic doesn't include me being stuck in the kitchen for hours, so simplicity is key.
Firstly, let's talk meat; I love charcuterie and I believe that tempusfoods.com produces the best British charcuterie, with the best ethical story and its on our own shores, so zero air miles. Without adding to the burden of the existing food chain, they utilise ex-breeding sows and ex-dairy cows to produce the most stunning selection of cured meats. Their awarding range is droolworthy to say the least, but my go-to choices are the spiced loin and the chestnut smoked coppa.
A picnic wouldn't be complete for me without a sausage roll of some description. I like to make my own as I have a slightly unhealthy obsession with pickles and chutneys. Remember – keep it easy; shop bought pastry – yes. Great meat from your local butcher? Again, yes. I like to put a delish dollop of chutney on the pastry, smother it over the pastry, then add the sausage meat. Roll, glaze, score, oven, done! Chutneys go great with pork, and when baked in, give a little sweetness and zing.
Next in the basket I need a little more pastry, and I unashamedly admit that I buy in mini-Melton Mowbray pies – I don't care who knows it. They're so small and scrumptious; picnic perfection. Also, my picnics always have a few boiled eggs, my partner Adam and I love them and, in fact there's always a few in the fridge. Don't forget little pots or wraps of salt and pepper.
Crunch and balance-wise I always include some beautiful baby tomatoes – bang on season – massive handfuls of watercress, and some great British apples (Rubens or Royal Gala are a couple of my favourites at this time of the year). Lightly pickled seasonal vegetables (baby carrots, cauliflower, radish) are great on a picnic and cut through the rounded fatty flavours of charcuterie and pastry treats.
Finally, can we talk dessert? One thing I always return to is my mum's recipe for buttermilk scones – I can almost smell them as I type this. They are heavenly. We all have food memories like this of one sort or another, they're so powerful and mine bring me such joy. Let's agree not to talk about my grandmothers' rock cakes though…I'll save that story for another day.
There are other bits of that end up in my never-ending picnic basket; the obligatory crisps, perhaps a few dates depending on how luxurious I'm feeling and what other goodies we collect on the way round the supermarket, local farmers market, deli or petrol station (as I've undoubtedly forgotten something).
What ever you pack in your picnic, keep it simple, try not to get carried away – I don't know about you but I always buy and pack far too much. Most importantly, relax and enjoy. Here's wishing you a truly wonderful tasty summer of great British picnics!
Tip - A small pot of marigolds is a great way to keep buzzy friends to a minimum
My Pickling Liquor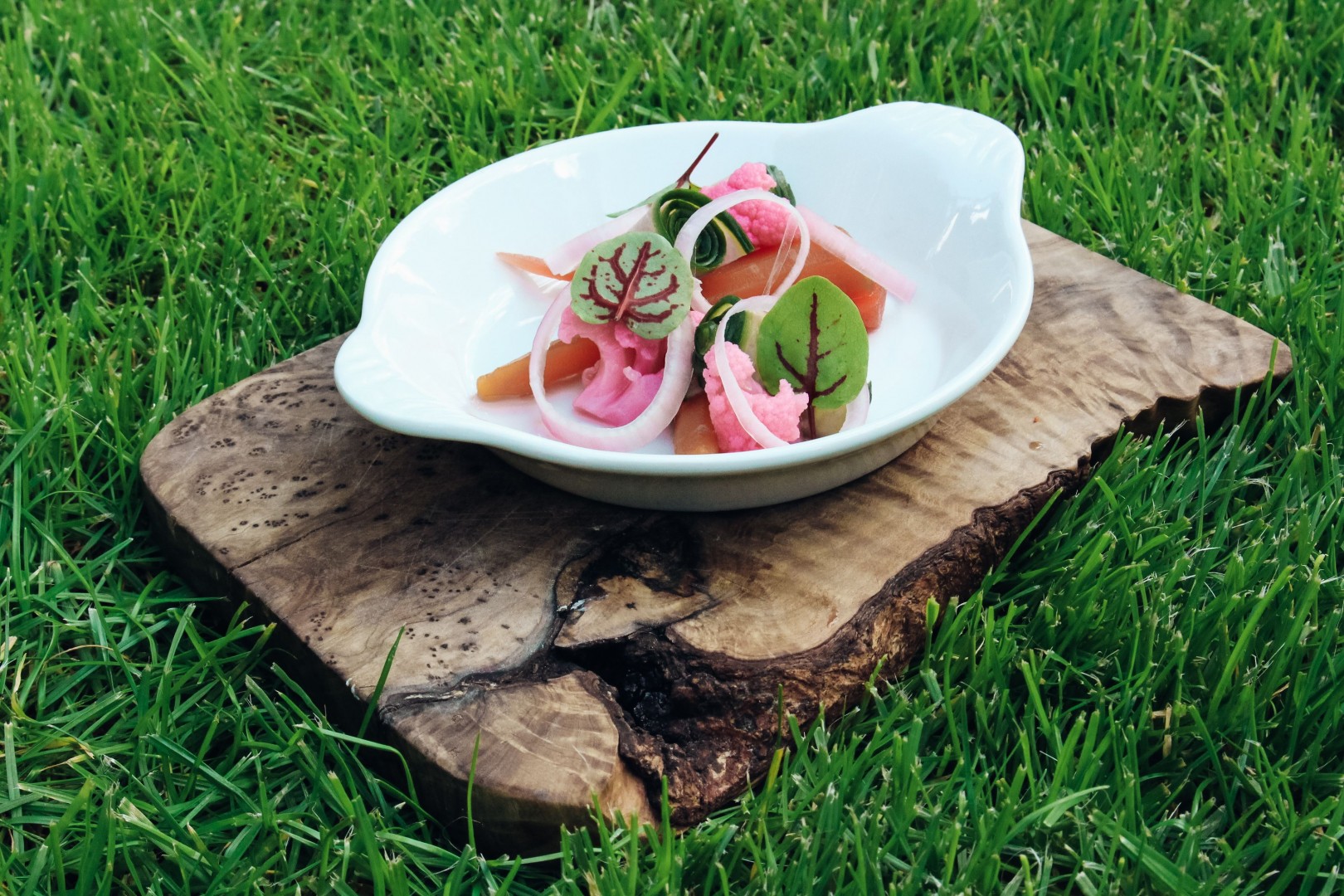 Ingredients:
500 ml water
500ml white caster sugar
600ml white wine vinegar
1 chilli, split down the middle
1 cinnamon stick
3 cloves
8 black peppercorns
20g thyme
1 bay leaf
Place all ingredients into a large pan over a high flame. Once boiling, turn down and allow to simmer for 15 minutes. Allow to cool. Your liquor is now ready to use.
Mum's Buttermilk scones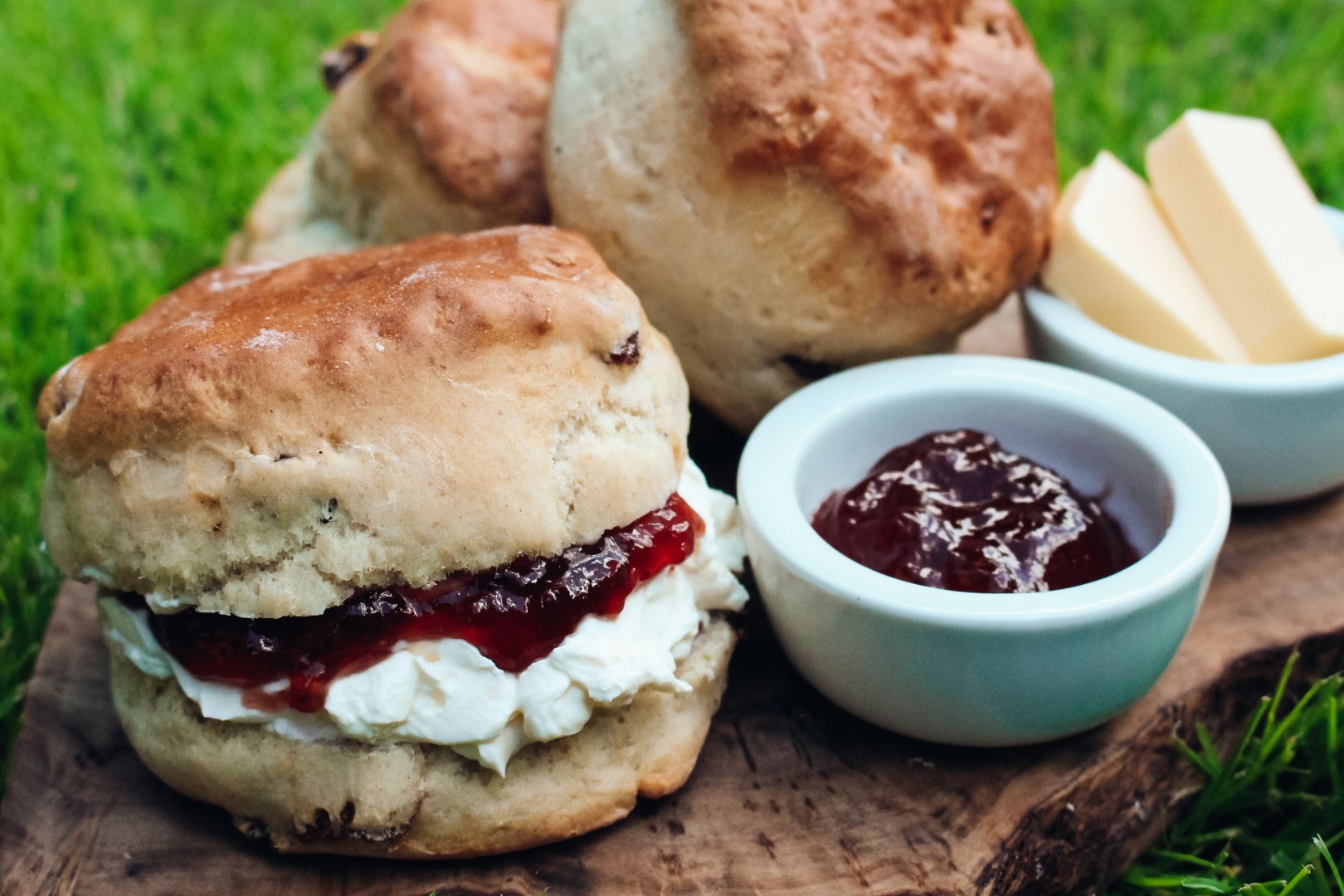 Ingredients:
450g self-raising flour
2g fine table salt
100g cold unsalted butter, cubed or grated
85g golden caster sugar
285ml buttermilk
2tsp vanilla extract
5ml milk (quick splash)
Method:
Set the oven to 200c (fan), 220c (conventional) or gas mark 7.
Place the flour, salt and butter into your food processor/mixer and pulse in small sharp bursts until there are no lumps in the mix, and it resembles breadcrumbs. Now add the sugar and pulse one last time.

In a separate clean pan, gently warm the buttermilk with the vanilla. Add the flour to a large bowl and tip the warmed buttermilk mix little by little, gently mixing until just combined. Don't overmix or it will be tight and heavy.

Tip out on to a floured surface and very lightly and gently bring everything together. Press the mix out until about 4-5cm thick and cut into rounds. Re shape all your gorgeous trimmings as you go to ensure no waste.

Use any remaining buttermilk with a little splash of regular milk to glaze before baking. Bake for 10-12 minutes or until golden and well risen. Let cool slightly before enjoying, with a smile.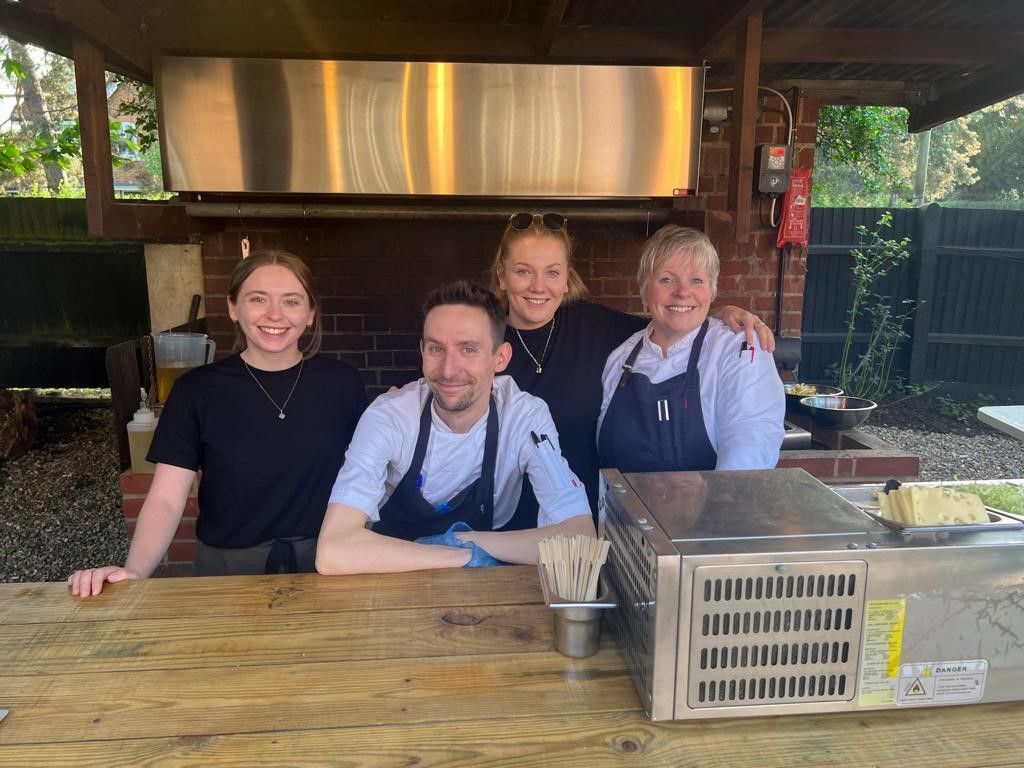 The outdoor team The Baskerville Pub and Hotel is situated in Lower Shiplake, just a stone's throw from the Thames Path. Alfresco dining this summer includes hog roasts, stone-baked pizza and barbeques with live music.
For dates visit thebaskerville.com or find them on Instagram @thebaskie