There's little I like more than trying to coin a maxim, and my recent trip to Sticks'n'Sushi at the Westgate in central Oxford has inspired me… Are you ready? Here it is: whereas winter demands robust comfort-eats, summer food should be fresh, playful – and delicious of course.
With this in mind, I can only say my experience delivered on all counts.
First, the venue. The Westgate might be a little Marmite for some Oxfordians, but I consider it an asset to the city. And, the view from the rooftop area is superlative, particularly when the sun is shining. The airy holiday-vibes space fills with a general sense of feel-good; a great start to any treat. Whilst my guest and I were seated on the terrace, I have to say I'm also a huge fan of the interior décor with its restrained Danish-chic; all moody, intimate blues softened with natural fabrics – wood, sheepskin, glass. Stylish and comfortable – big ticks all round.
Second, the staff. How soothing it is to be greeted with smiles, shown to my table and actually asked if it suits. Throughout, the knowledgeable team were attentive but never invasive. Each person we spoke with was informal, friendly and professional. They clearly know their onions (or rather, their Danish-Japanese hybrid flavours) as each dish was explained with a thorough knowledge both of provenance and the chef's intention. Their enthusiasm was utterly infectious, and multiple dishes were duly ordered and enjoyed. I felt encouraged to break out of my normal menu go-to's and embrace the new and my goodness I'm glad I did.
Third, the food. It's next level. Each and every item which passed my lips was both delicious and interesting. Take the Edamame, marinated and grilled with soya and sesame; a new take on an old fave for me, but one which might have ruined the chilled, salted version forever. The Ebi Bites are essentially a juicy prawn which has dived into a chilli puff and dressed itself in miso mayo. Yum. Crab croquettes are the mouth-filling bites of comfort food you'd expect, and the Maki are sublime. Properly fishy, so if you are one of those 'I don't like fishy fish' people, be warned and step aside for those of us who appreciate the full-on brine experience. We tried the black cod and the sparkling tuna, so called because teensy masago (roe) are embedded throughout and burst with flavoursome notes when chewed.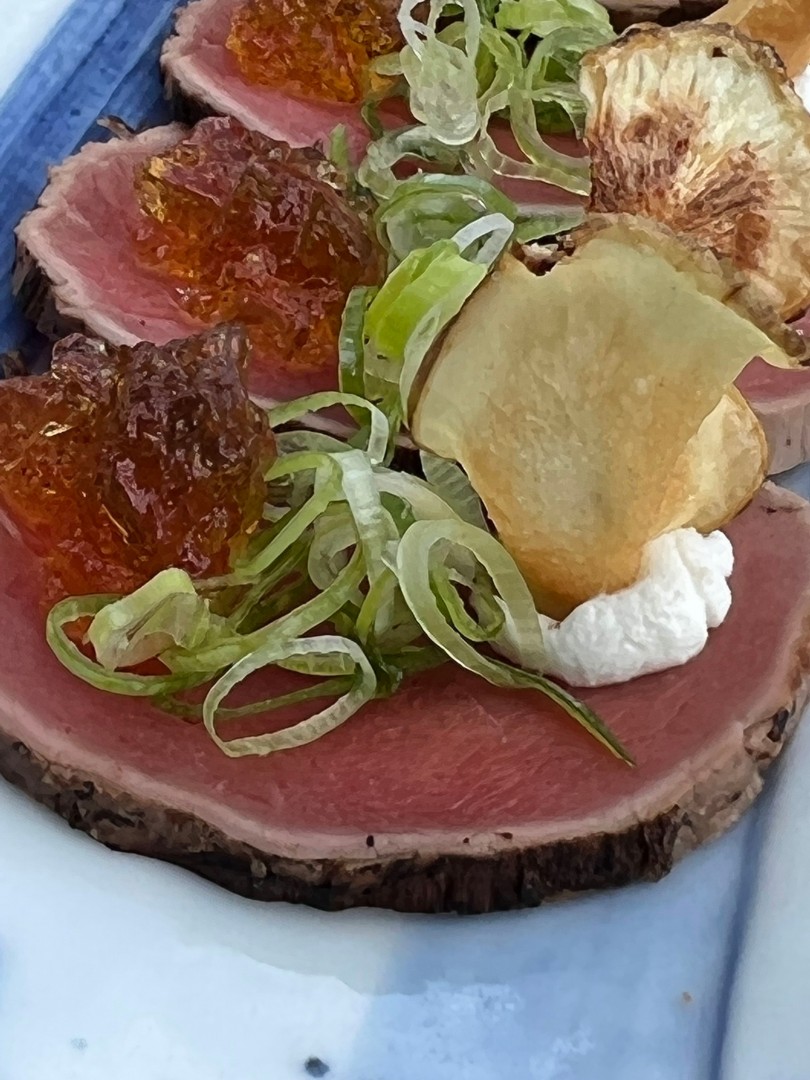 If that's too much sea, let me sing the virtues of the wagyu beef yaki; yielding, oozing, sticks of succulent beef, unctuously smoky from the grill. Or, perhaps the beef Takaki? Taking elements of a Sunday roast, and transforming them into canape-size, perfectly balanced taste sensations incorporating a spoonably-tender slice of rare beef topped with a rosette of whipped smoked cheese, a blob of pork-based jelly and a shard of deep-fried root veg, plus greenery and sharpness from a sliver of spring onion and a moreish gomo (sesame) dip in place of gravy.
In similar vein, the Summer House Roll from the specials menu feels like they've taken a classic and put it through their wizardry machine: take a traditional lobster roll but make it sushi. Sweet, fresh Norway lobster with a side of creamy avocado wrapped in crisp lettuce – so far so much to be expected, but then encased in sesame-studded sushi rice and topped with more of those delectable masago. Ideal to pair with the Suika Cooler – a deceptively refreshing cocktail of Japanese vodka, with watermelon, aperol and pink grapefruit soda. The summer specials also introduced me to hiramasa, or kingfish, cured with beetroot and served up with sharp, peppery miso mustard and wasabi: pop, pop, pop.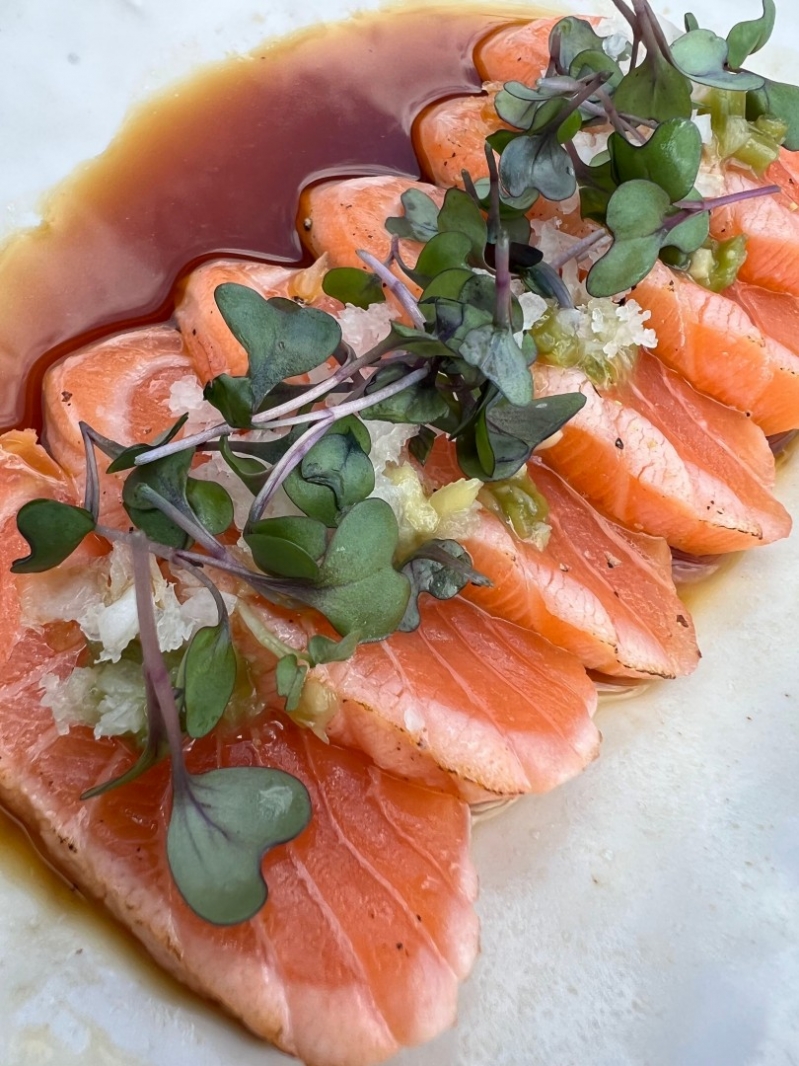 In all, the whole menu conspires to meet the culinary quartet of excellence: salt, fat, acid, and heat but unlike many venues, Sticks'n'Sushi is so fresh and tantalising that the residual guilt which can kick in after a blow-out isn't an issue. In fact, the whole experience was so relaxing and nurturing that my only note is that I could personally have done with a little space to retire to, to lie back, gaze up at the blue skies over Oxford and enjoy the overwhelmingly intense feeling of satisfaction with which I was left.