Donna May Clitheroe is head of makeup for popular ITV shows Loose Women and Lorraine, and has made up the faces of such well-known women as Tess Daly and Melanie Sykes. She is also the entrepreneur behind Donna May London, a range of makeup accessories including drawstring makeup bags, brow stylers, eco-makeup erasers and brushes. She has recently brought her expertise to skin care, with a range of multitasking gentle beauty wash bars – based on natural ingredients, there's one for each skin type. Here she tells us more about her products and earning the trust of high-profile presenters.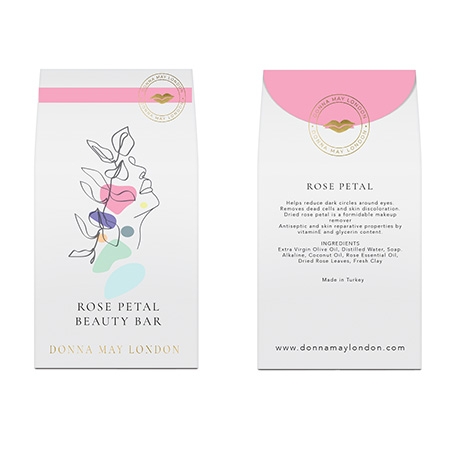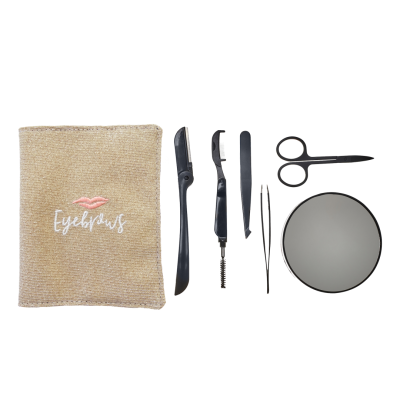 How did you get started in beauty?
I knew from the age of 14 I wanted to study at the prestigious London College of Fashion. It was super hard to be accepted, so I worked to get top grades in art, English and media A-levels as they were all subjects that the college looked for. Whilst there, I always made the effort to gain work experience in my holidays. I first came to ITV to work in the wardrobe department, where luckily the boss took a shine to me. She said that once I'd finished my hair and makeup course, she would train me in wardrobe/styling. I was her first protégé. She then placed me on low budget TV shows and I did both hair and makeup plus wardrobe which was pretty crazy!
Tell us a little about your products.
My signature flat lay makeup bags have a drawstring which enables the bag to lay flat once the string is loosened, revealing all products in one glance: the mat acts as a surface for the products and keeps everything mess-free. Since the success of the bags, which now are available in a range of colours and metallic finishes in vegan leatherette and washable fabrics, I went on to design a range of other beauty accessories including expert eye brow kits, beauty cleansing bars and most recently double-ended brush sets, all of which are items convenient for people juggling lots of plates.
What is the greatest challenge in working with high-profile women?
Ummmm... I think making them feel comfortable and letting them know that you are approachable and trustworthy. It's typically English to keep quiet if we don't like something, I try to always tell my presenters that if they don't like a colour I've used or if there's a technique they aren't sure about, just tell me. It takes a long time to get high-profile women to trust you, and to trust that you aren't going to burst into tears if they tell you they don't like the colour of their lippy!

Who (alive or dead, real or fictional) would you love to create a face for?
J Lo would be an absolute dream to make up, I don't think any makeup artist could not make her look beautiful. But I love hair and makeup from the 1940s so anyone like Rita Hayworth, Ginger Rogers or Vivien Leigh would be a delight.

Top tip for breaking out of a beauty rut?
Be ruthless, empty your makeup bag and throw away anything that's older than three years as it probably doesn't still suit you!

Which make up products are always in your bag?
Cream blushers by Stila, Lumene or Trinny London, I think blusher transforms faces. Just a little on the apple of your cheeks instantly creates a healthier, happier looking person! And a bright red lippy. I prefer matte lipstick and my go-to is Bobbi Brown Art Stick in Harlow Red or Sunset Orange.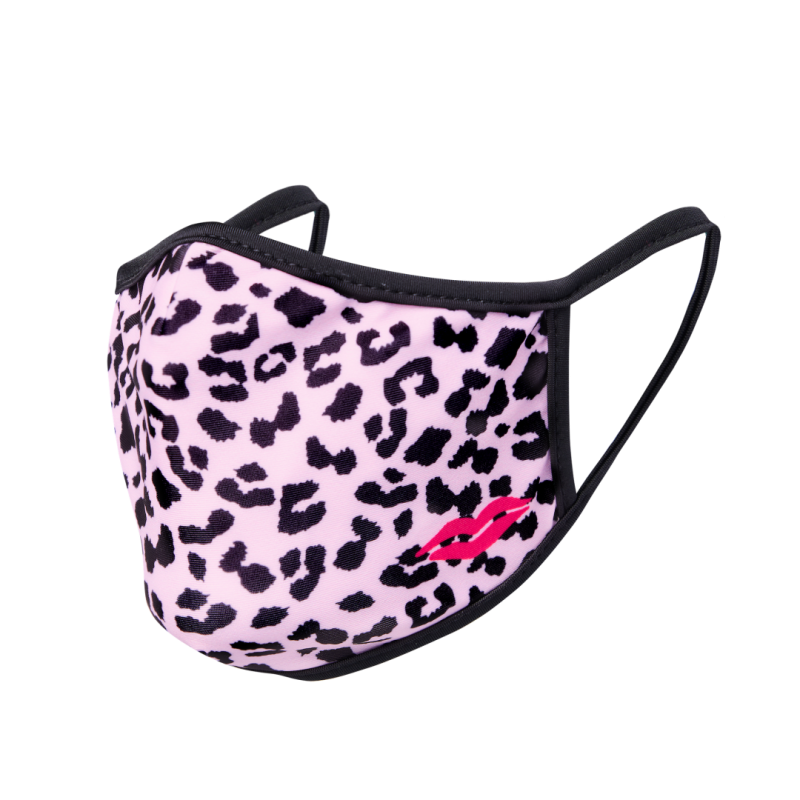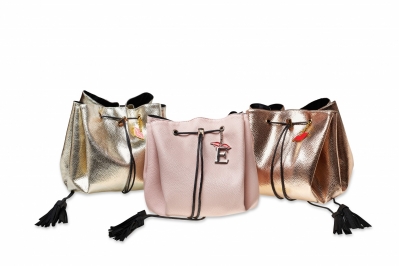 WIN!
We've teamed up with Donna May London to offer one lucky reader a fabulous prize worth £62.95: a Donna May washable flat lay makeup bag with eco reusable mitts, headband, Eucalyptus and Poppy Beauty Bar, and Beauty Bar dish. To enter, visit oxmag.co.uk/competitions