I'd never been to a supper club before the Friday night we darkened the door of Shabir and Sarah Ally of Durban Spice. I've always found the idea odd because it feels like the rules should be different in someone's house – if you got asked to take your shoes off on your way into a restaurant you'd have every right to be a little miffed – and what if the food's rank? How could anyone feign a 'customer is always right' shtick when you're a guest in their home?
Thankfully the door was answered by Sarah – the physical embodiment of hospitality – and all apprehension waned. She's compere for the evening, explaining each dish before it comes out, anchoring it to a context with infectious enthusiasm. South African hospitality is a force of nature and she wields it with warmth. There is actually an Afrikaans word – 'geselligheid' – which, though full translation is not possible, gets to the cosy conviviality emanated by the Sarahs of this world. Maybe, if some corporate culture vultures take note, Western overuse of this term might come to annoy South Africans as much as the hygge craze annoys the Danes. I digress.
We're seated in a very calm would-be conservatory, with muted walls, soft music and candlelight. You don't feel like you're in a restaurant – if 20 people walked in on a stag-do it would still be classed as a home invasion – but you don't totally feel like you're in someone's gaff either. It's a lovely middle ground, a pleasant purgatory.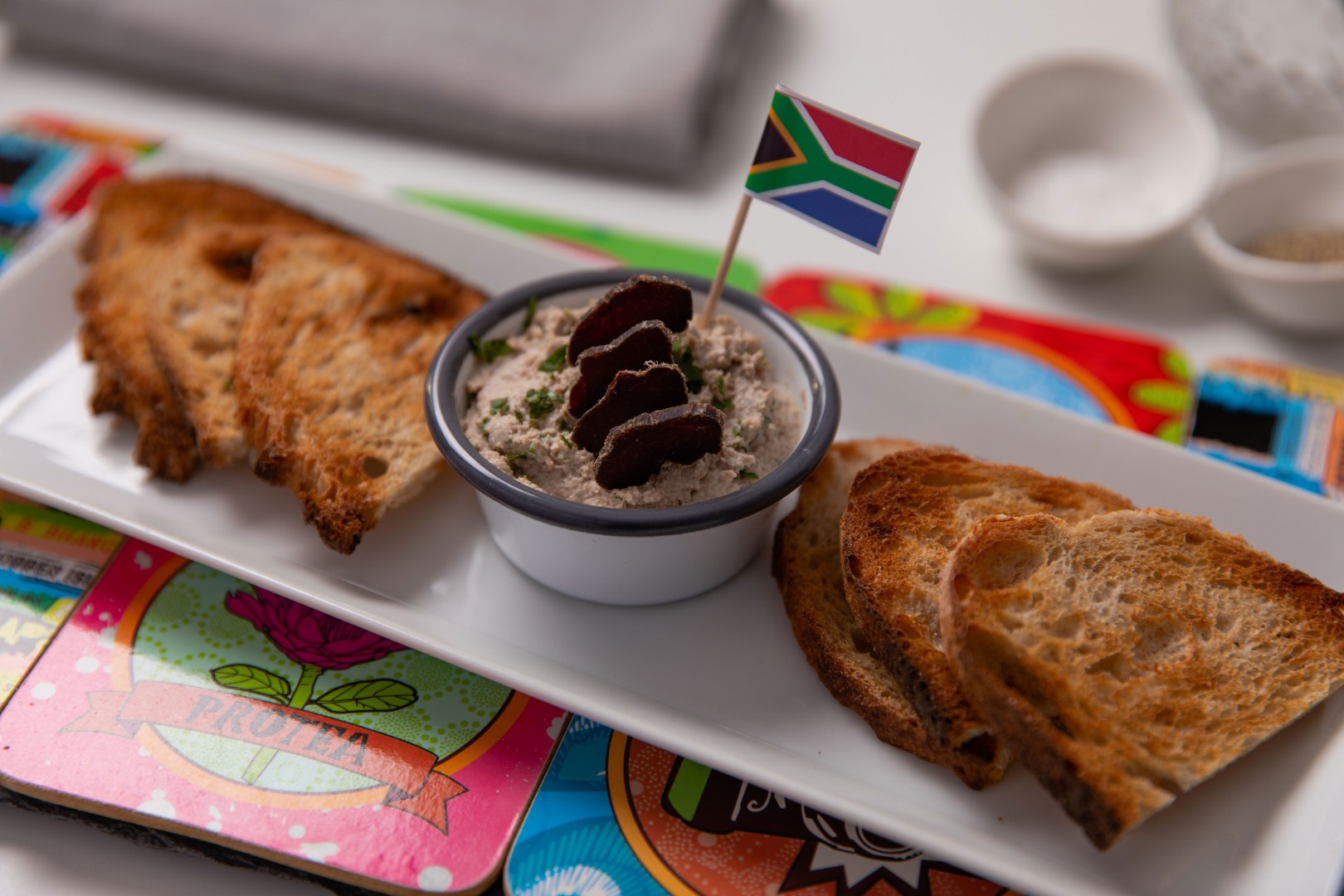 We were served a five course menu of traditional Indian/South African food. Firstly and most moreishly, there is Biltong pâté with sourdough from Cornfield Bakery down the road in Wheately. For the unaware, Biltong is cured meat – like American jerky except with flavour – and is about as South African as you can get. Making into a pâté is bloody genius and makes for an addictive, salty, rich, spreadable treat which I would happily make part of my daily life.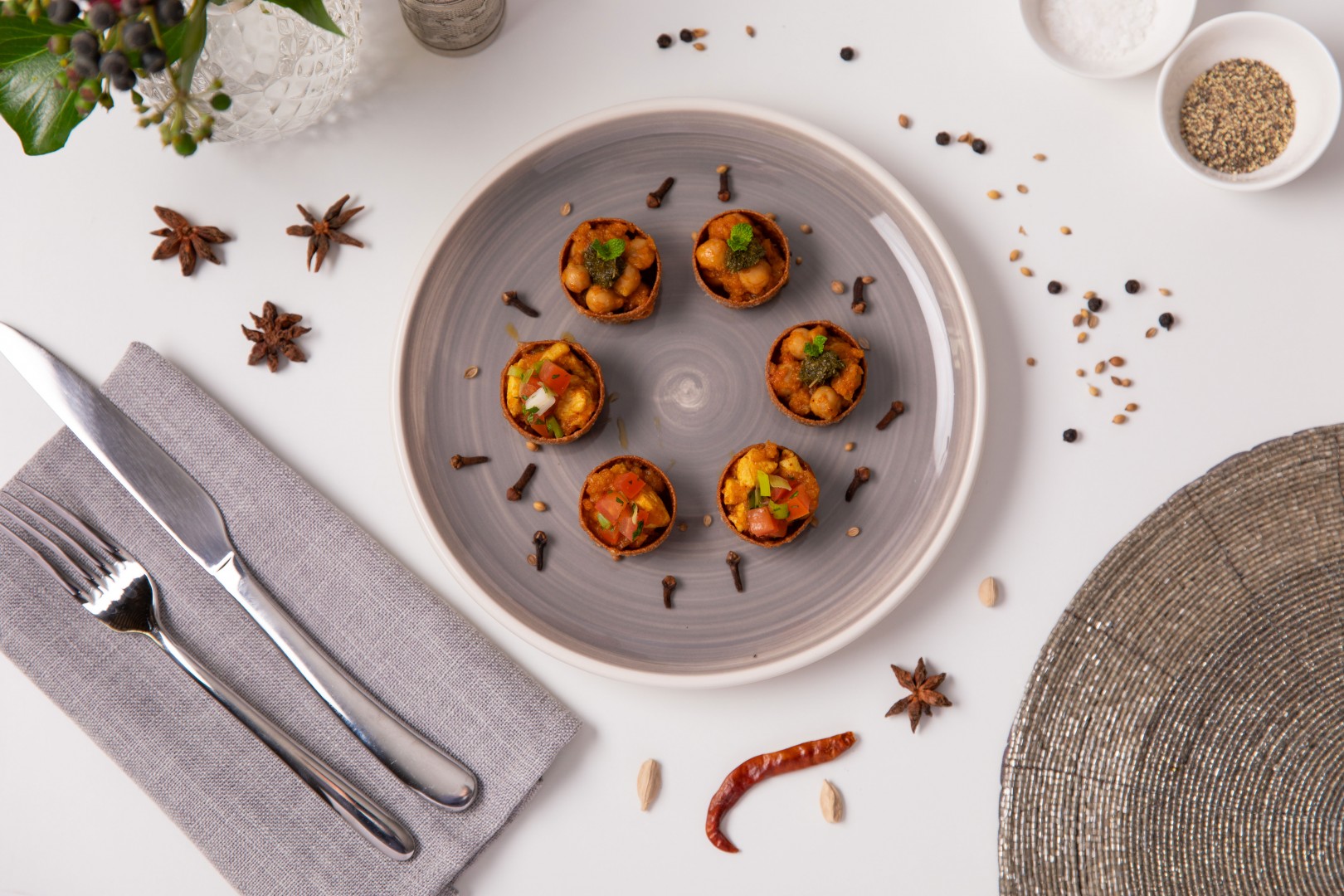 Next are two sample swatches of curries in little crispy shells – one chickpea and one chicken. Again there was tantalisingly little of them; either would make a formidable meal alone. The chicken curry bites stood out in my mind for how deftly they were spiced. Layers roll across the palate and land in a deeply satisfying umaminess, perfectly cantilevered by Mrs Balls chutney – a South African panacea sauce that you can buy in supermarkets. It's about three quid from Sainsbury's – try it and prepare to relegate Patak's.
Then come a round of samoosas (you get an extra o in South African parlance), one lamb, one with sweetcorn and cheese. The latter might sound a little weird but it's cracking, especially with a bit of tamarind chutney. The green chili sauce with the lamb comes with a deliciously delivered heat warning from our host but isn't overwhelming by any means. Extra o samosas are lighter than our single o variety. The casing is thinner and everything is less greasy so the insides can breathe a bit. Not weighed down by oil, Shabir's fillings sing that bit brighter.

Next, lamb breyani arrives and you acquire an appreciation of portion control until that point. It's well broken up with a slightly acidic Durban carrot salad, a cooling mint raita and mini poppadums. These accoutrements are wonderful accessories for the lamb which had the most superb texture. Satisfyingly, what you can really taste is time. Many hours of masterful marinating had relaxed the meat's fibres without losing moisture, creating an unctuous, unpretentious plate of food.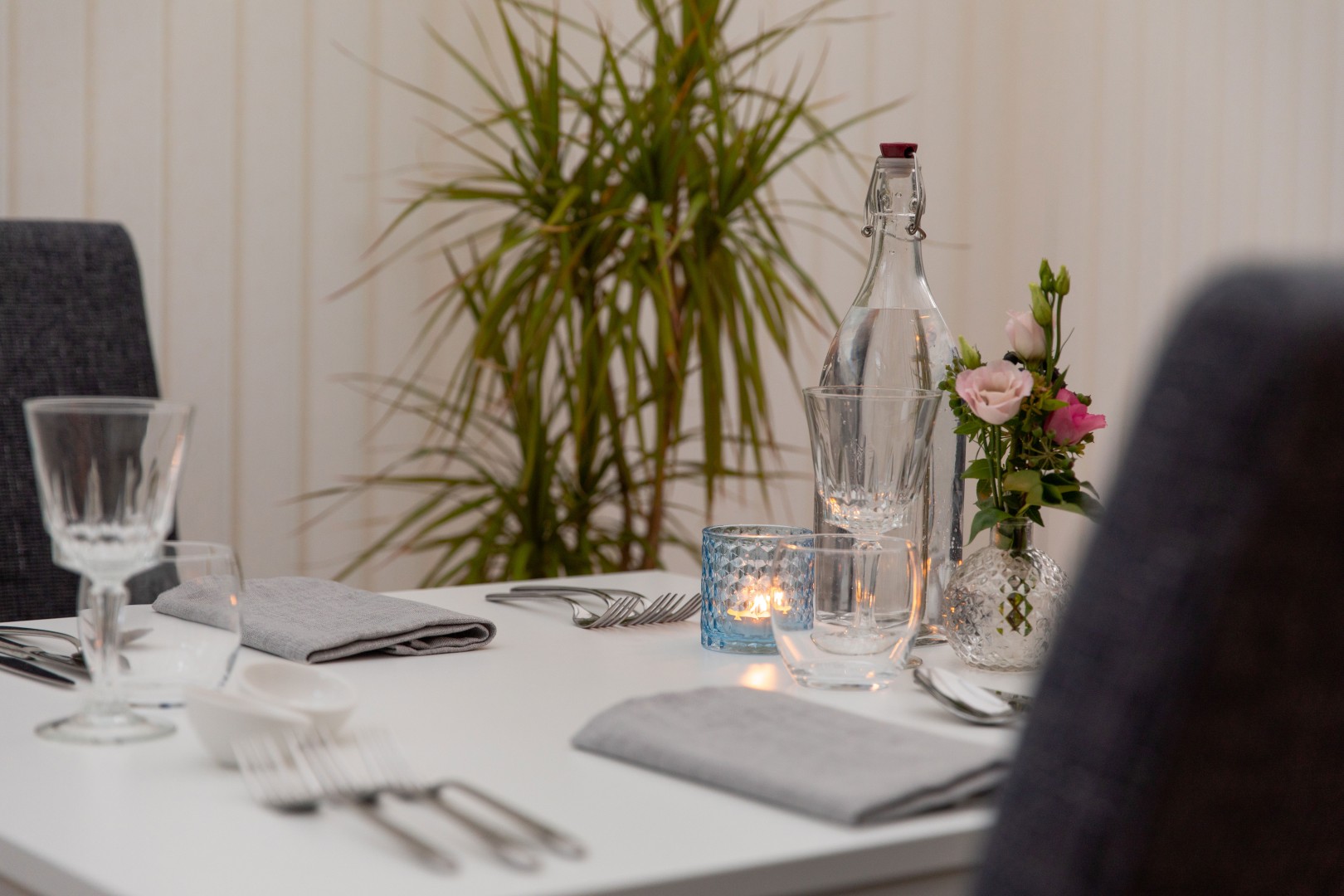 We finish with Cape Dutch Malva pudding, which bears close resemblance to Blighty's sticky toffee pudding. It's a lot to contend with after four courses – as though they've used their last available opportunity to dose you with as much comfort as food can offer before you venture out into the world, like Granny stuffing a fiver in your pocket for sweets as you leave – but it is unquestionably delicious.
On the way home I felt like I ought to invite Sarah and Shabs over to ours to reciprocate, or at least write a thank you note, which is odd. I've eaten in a fair few places where I've felt so well looked-after that I've thanked profusely and recommended avidly, but something about the limbo of a supper club makes the whole thing resonate more strongly. These are South African culinary missionaries giving you a taste of their native country in their home – food that, in the least flowery way possible, comes from the heart.