Award-winning venue The Tythe Barn in Launton is inviting you to step inside its gorgeous 14th Century barn to experience its very first pretend wedding day. On Sunday 9th June the team at the barn will be opening up it's doors - usually closed for the privacy of their couples and guests only - for all of you who are in the throws of searching for your ideal wedding venue so that you can indulge your senses in all that they have to offer. Fancy a trial run (walk) down their breath-taking wisteria-clad aisle in the gardens or 'play guest' and lap up the vibes indoors relaxing in one of their sumptuous leather armchairs beneath the fairy lights and impressive oak beams. Emma Deeley, who owns and runs The Tythe Barn with her husband Will said "We want the day to be as close to the feel of a real life wedding as possible so that our couples can get a really good insight into how the venue works. We will be pulling out all the stops to create a fictional 'wedding day' and that will include a variety of ceremony set ups, lighting options and having all of our Hire Shop items out on show.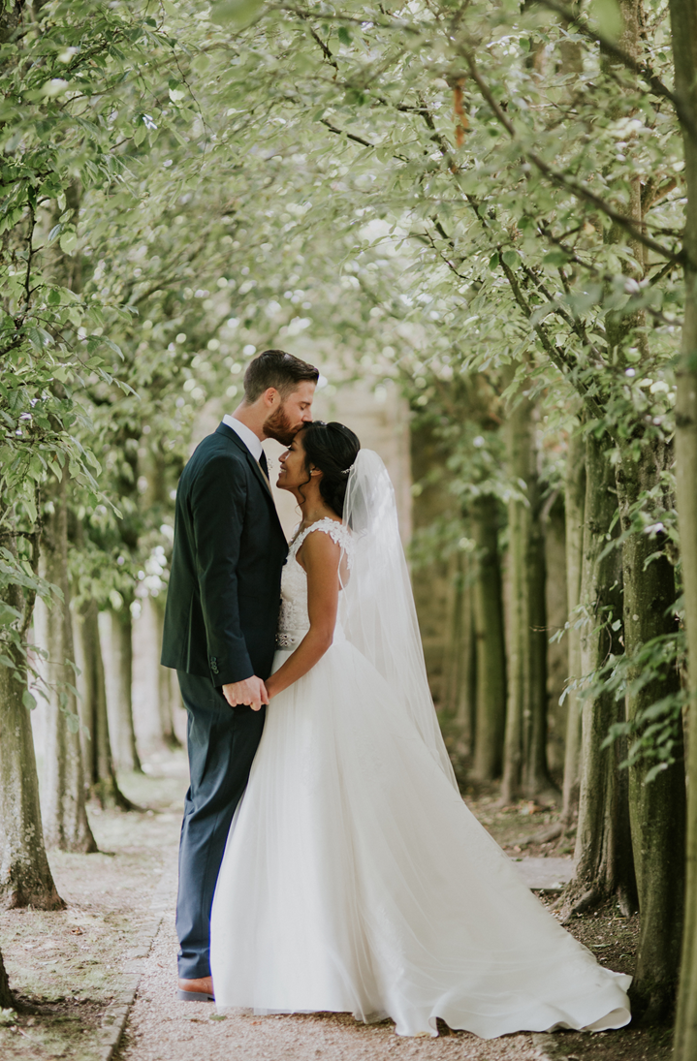 Having dabbled with the odd wedding fair in the past, this is solely a day to showcase the venue whilst illustrating the versatility of the barn and the many options available to couples. Emma said "we are keen to demonstrate how adaptable the space is and how easy it is for our couples to interpret the barn in a way that is perfectly tailored to their own personal style and personality." From their flexible seating layouts which include banqueting lines or individual tables, to their array of lighting options from festoon bulbs hung in parallel lines to fairy lights draped from the eaves in a canopy pattern to the delights of an 'indoor' versus 'outdoor' ceremony - The Tythe Barn has thought of every single detail.
Whilst the focus will be primarily on the barn, Emma has invited hair and make-up experts Katie-Jane Whitlock and Katie Burt along to base themselves in The Nook, the luxurious bridal preparation barn, so that they can chat to brides about the ins and outs of one of the most important and enjoyable parts of the whole day (apologies to all you grooms) - getting ready! The Nook was planned precisely for the barn's brides to get ready in and Emma explained how "considerations for both functionality and luxury were crucial elements throughout the entire project." With ample light for making up, convenient power sources for hairdryers and straighteners, an ensuite, mini kitchen, bespoke hangers for the wedding dress and veiil and with quirky places to place the bride's shoes and bouquet as well as sumptuous seating to relax in and underfloor heating to add warmth (lets face it no one takes pleasure in getting ready when they're cold) - The Nook is an absolute triumph and a superb example of just how brilliant The Tythe Barn, Launton is at nailing it! Katie-Jane and Kate have made up lots of brides and their bridesmaids in The Nook over the years and will be on hand to explain just how well The Nook functions on the wedding morning and will happily offer an abundance of advice for all you brides to be.
You're invited to go along between 11am and 3.00pm so grab this opportunity to see the venue in all it's cool, drop dead stunning wow-ness – think fairy lights and festoon bulbs, outdoor wood burners and sheepskin rugs, deckchairs, pizza ovens and so, so much more. The Tythe Barn in Launton has always set the bar high and are well known for their attention to detail – you won't want to miss this and with dates already booking up for 2021 you might want to pop June 9th in your diary fast!
Flexible, chilled, relaxed and super-efficient is the vibe at The Tythe Barn, Launton – no wonder they win so many awards! Don't miss out.
(Pre-registration by email essential)
And just when you think life pre-wedding can't get any better they throw this offer out there - email info@thetythebarn.co.uk to confirm your attendance and you will be put on their VIP List which, once you've registered on the day, gains you entry into their prize draw to win The Tythe Barn's Luxury Bridal Hamper. Knowing The Tythe Barn, Launton...that is going to be something ridiculously special!
Instagram - @tythebarnlaunton | Facebook - The Tythe Barn | Twitter - @thetythebarn1
Tel - 01869 321442 | info@thetythebarn.co.uk | www.thetythebarn.co.uk