I typically reserve Jericho as the area to which I bring my out-of-town friends in an effort to make Oxford look cool. Other than that I rarely venture, until my visit to Walton Street's Brasserie Blanc took me to the area with nobody to appease but my appetite.
As someone whose friends' messages end in 'even you Ellie' when establishing a smart dress code, I was a little intimidated by the formality of such a venue, but I was met with a comfortable and relaxed atmosphere, extending even to the COVID regulations in place. Right now is a bizarre time to eat at a restaurant, and in some places I've visited recently, your arrival is seen as a biohazard. It was clear, though, that the staff at Brasserie Blanc had a handle on the rules, with the slogan 'You're in safe hands' scattered around the building alongside some neatly placed hand sanitiser pumps. While their presence was reassuring, other measures – like visors, plastic screens between tables and disposable menus – went more or less unnoticed. It was a relief to have a meal out for which the theme wasn't 'global pandemic looming'. It's also worth mentioning that until the introduction of their eagerly awaited Christmas menu, Brasserie Blanc continued the Eat Out to Help Out scheme right until the end of October.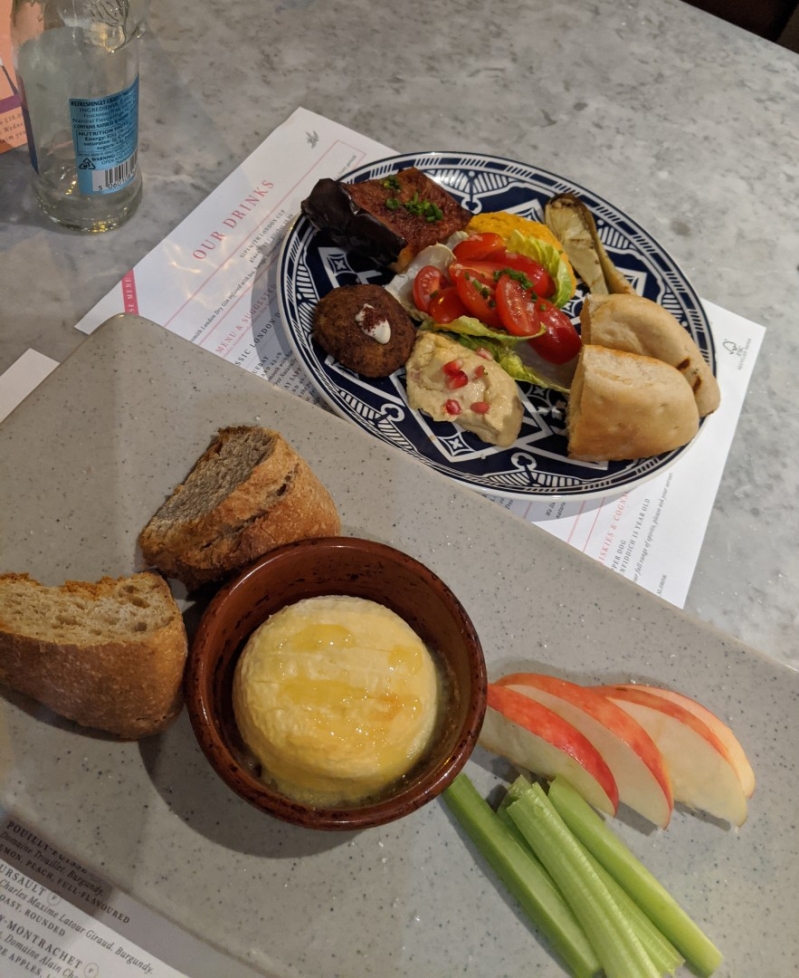 After years of being a vegetarian, I have recently started reintroducing fish to see if it stops me from seeing spots when I stand up too fast. There were, however, plenty of options for the well-behaved vegetarian, so much so that both my meat-eating friend and I opted for veggie starters. Both hit the spot and were perfect portions sizes (there's nothing worse than seeing a plethora of dishes to try in the courses ahead, but being overwhelmed by the size of the starter). I must admit, before scanning the menu, I imagined a certain level of grandiosity and food I'd never heard of – let alone tasted. But the menu was thoughtfully designed to appeal to everyone, affordable too. We went for the baked saint-marcellin and the Moroccan mezze platter, followed by grilled salmon fillet with tomato hollandaise and confit duck leg with citrus sauce. And for dessert, chocolate fondant and a selection of ice creams. I had no shame in conducting a full photoshoot of my meal and plastering it across my social media. It's imperative that food this pretty is seen by hundreds of people who didn't ask.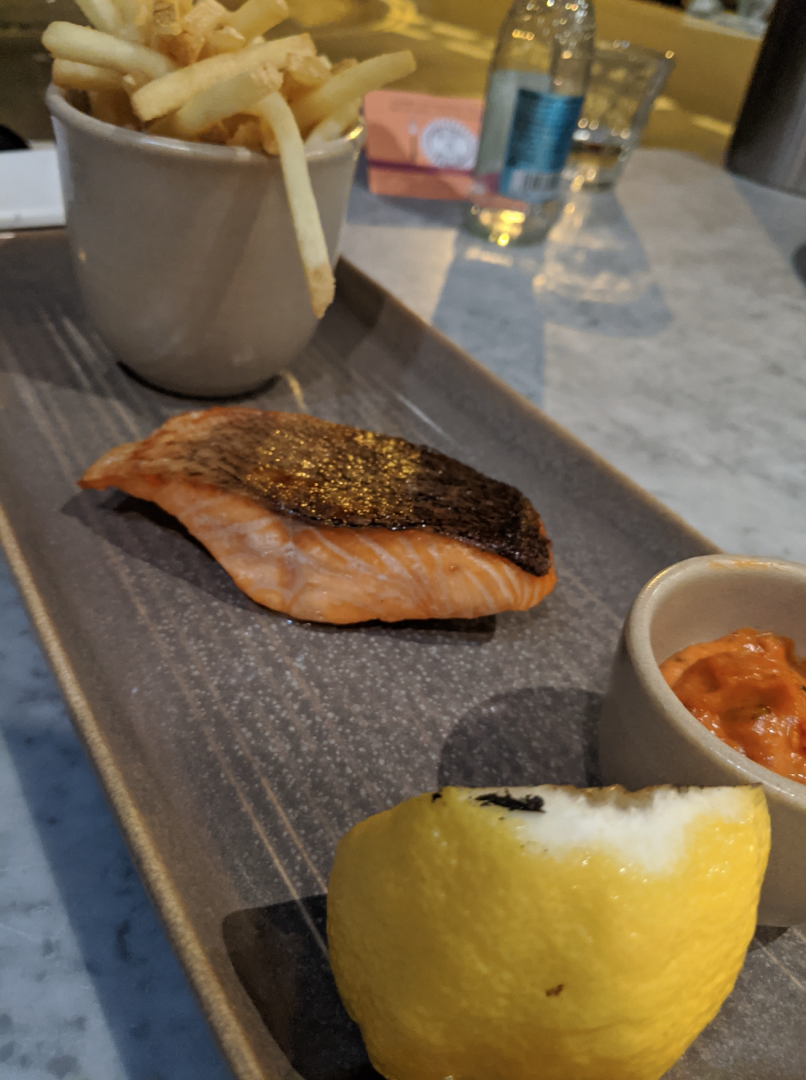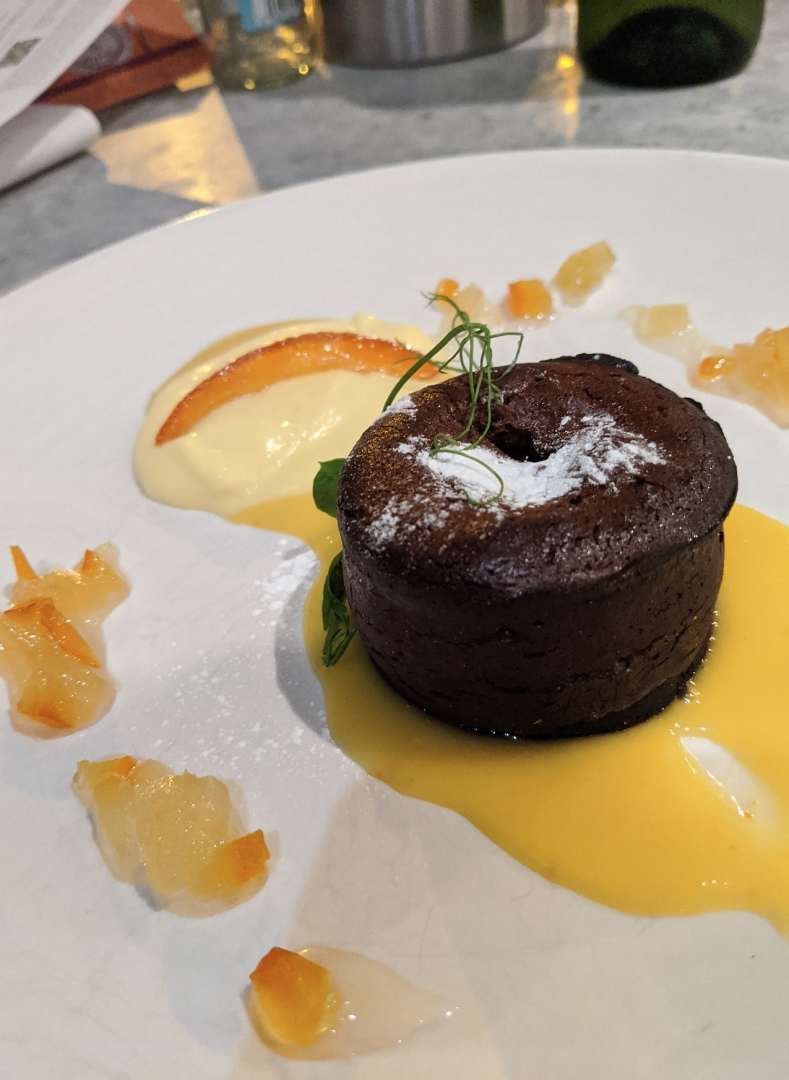 The service was attentive yet at no point pestering. Not once did I have to do the wide-eyed scan around the room forcing direct eye contact with busy staff. Instead, we were seen to as soon as we needed and never left waiting. Even upon my annoying question, 'Do I have time for a wee?' two minutes before the 10pm curfew, we were treated as valued guests instead of a source of stress. The combination of this and the clean, dark, minimalistic tones and design made for a very relaxing evening, even amidst the current challenges, and a place in which everyone feels like they belong – even those who confidently mispronounce every wine listed. We will definitely be back soon to have a crack at their Christmas menu.
71-72 Walton Street, Oxford, OX2 6AG
01865 510999