"I wrote Blue/Orange in my twenties," says Joe Penhall, "after working as a cadet journalist, when there were several reported cases of people who were incarcerated in mental hospitals for saying things like, 'Idi Amin's secret police are following me around Peckham', and being diagnosed as being delusional as a result. And what I discovered at the time and is widely acknowledged today is that there really were people being followed around Peckham by Idi Amin's or Gaddafi's or Mugabe's secret police."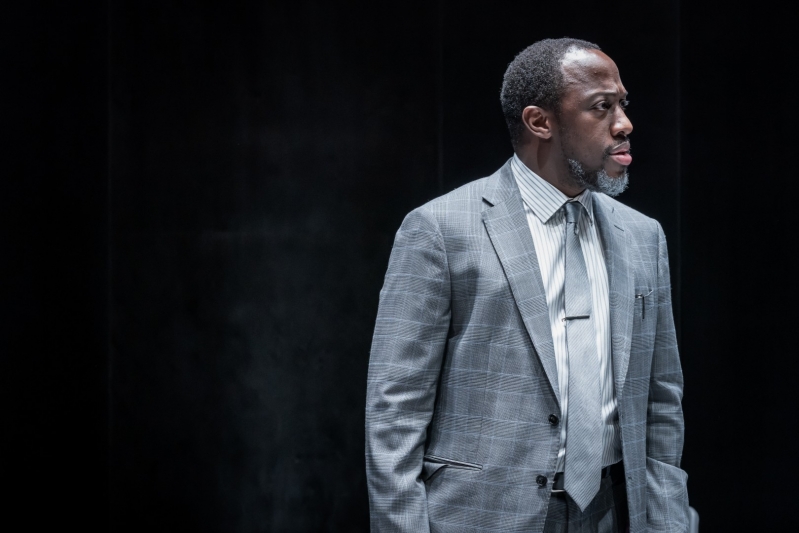 Twenty years on though, in this James Dacre-directed revival, I still find myself doubting the character of Christopher (Michael Balogun) as he claims to be Idi Amin's son. Then, consultant Robert – the multiple layers of whom are conveyed excellently by Giles Terera – explains to psychiatrist Bruce (Ralph Davis) how what the patient has said is quite plausible. He also has his own ideas about why Christopher sees the oranges in a bowl centre stage as blue, informed by poetry. The marrying of the medical with the artistic is my favourite part of Penhall's play, which also skilfully and succinctly supplies Christopher's background as well as facts concerning the disproportionate amount of black people diagnosed with serious mental health conditions.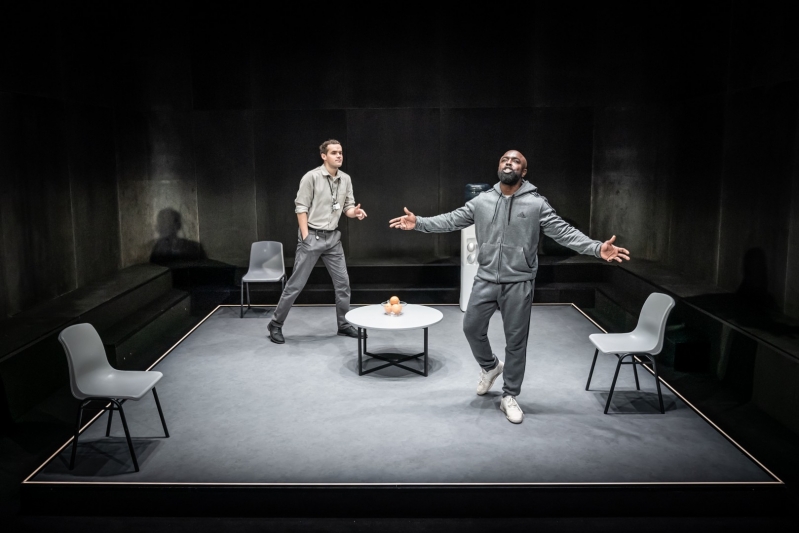 In this production, highlights include Terera's delivery of a line to Christopher about patients like him ending up in and out of hospital for the rest of their lives. The actor follows it with a certain facial expression, as if in that moment he realises that he too spends his life in and out of a psychiatric unit. This symbolically aids one of Blue/Orange's themes: the premise that certain doctors aren't all that different mentally to those they're treating. In fact, Robert goes as far as suggesting to Bruce that "maybe we're the sick ones." Terera utters another line in a manner that deserves credit. When Christopher tells Robert, "You wouldn't understand", the consultant replies, "Try me" with emphasis on the second word. It's a predictable line but the way it's said here grants it authority and uniqueness.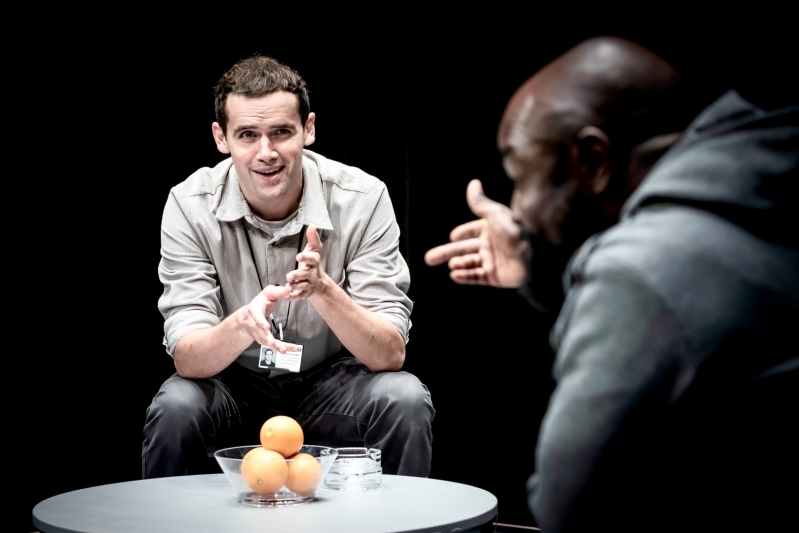 The moment Bruce sinks to the floor towards the show's end is a bit farfetched for me – the character doesn't seem quite broken enough to do this – but overall, the events of Blue/Orange seem as conceivable now as two decades ago. Educational, comedic, still pertinent, this production had me as engaged by the script as The Theatre Chipping Norton's presentation of David Hare's Skylight two years ago.
__________________________________________________________________________________
Blue/Orange – a collaboration between Royal & Derngate Northampton, Oxford Playhouse and Theatre Royal Bath Productions – is at Oxford Playhouse until Saturday 20 November
Photography by Marc Brenner