Last Friday, I had the pleasure of checking out the newly refurbished Jude The Obscure in Jericho. Having been forwarded the invite from my boss with little more explanation than, 'sounds like your cup of tea' it became clear that I've developed a reputation as the staff member who's always keen for a pub visit...
Jericho has a really lively vibe, making it the perfect place to spend a Friday night. I hadn't been in to Jude since their renovation this year, so I was looking forward to seeing the 'new and improved' version of this firm favourite.
With a few friends, I arrived around 8pm when the night was just starting to kick off. With the place as bustling as ever, we were glad to have our table secured. Inside, the revamp was fresh and re-energised but still retaining the bohemian atmosphere that Jude is so known for. The deep and rich tones of the new interior felt warm and inviting, as did the friendly, attentive staff.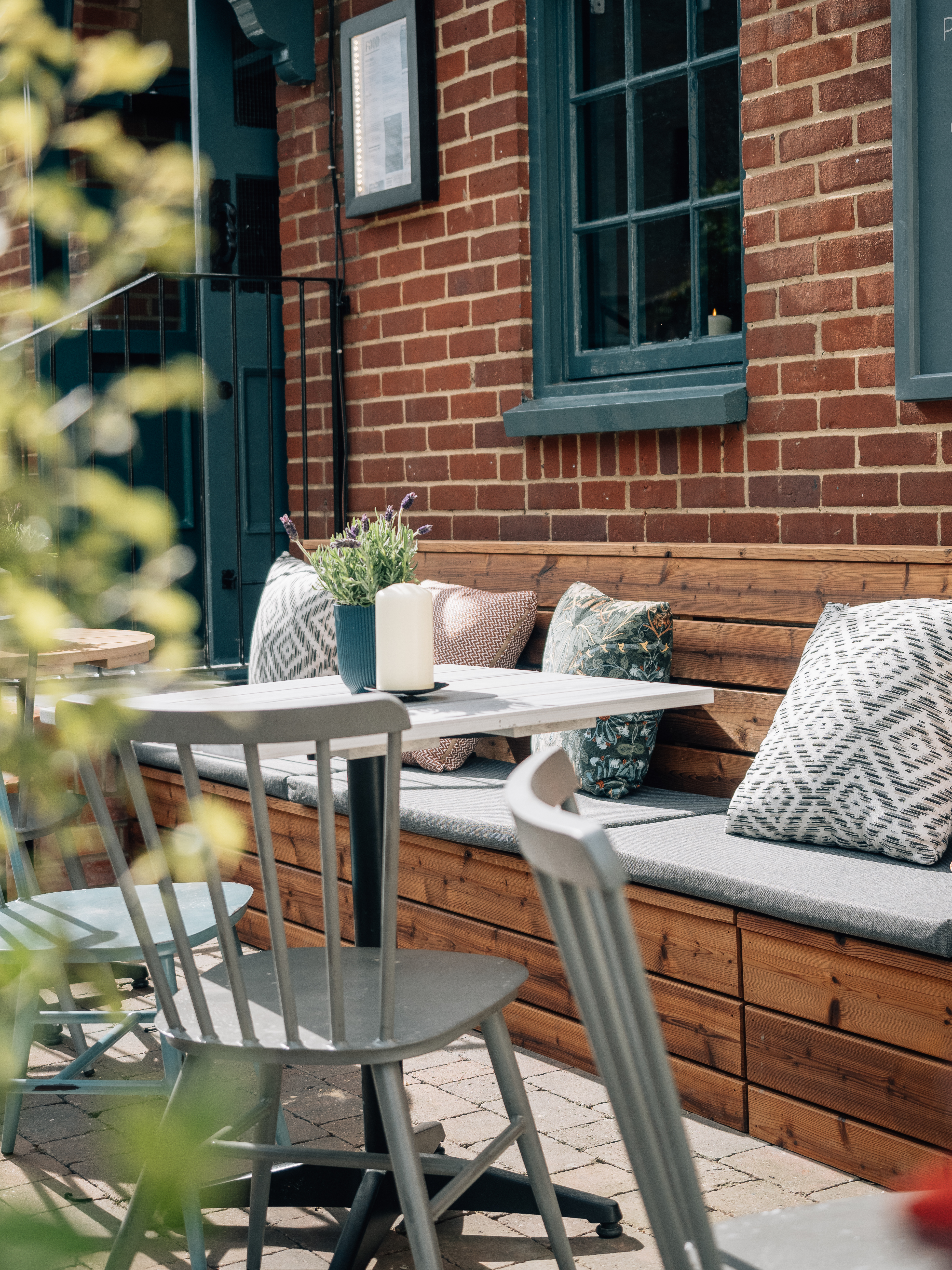 It's understandable that in some venues on a busy Friday night, you often have to do the classic wide-eyed, frantic stare to catch the attention of the barkeeper; here though, we were greeted as soon as we reached the bar. The service in general was really great and welcoming – at one point the place was turned upside down just to find me some playing cards (sorry). Attention was consistently paid to ensuring we were comfortable, happy, and enjoying our night.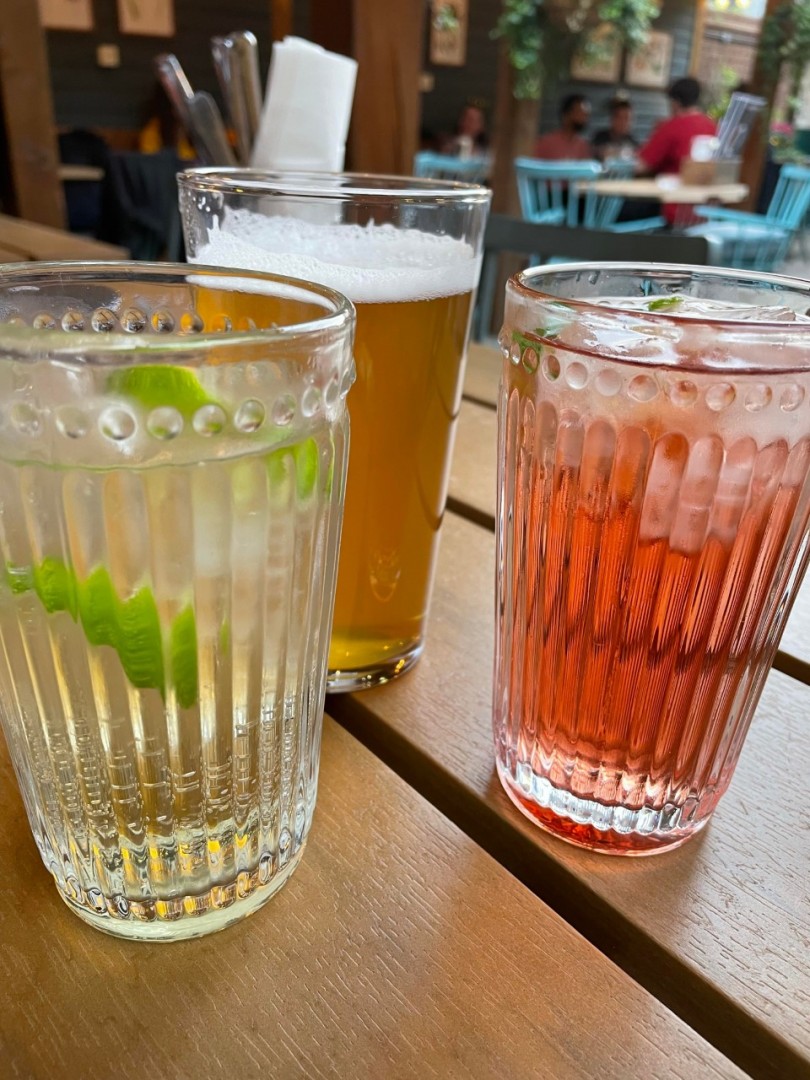 We sat outside to make the most of the *occasional* sunny spells, and the outdoor area (included in the renovation) provided a tranquil and relaxing atmosphere to start our evening off. The pub's well-established drink range promises to cater for 'whatever you're in the mood for' and it wasn't long before we tested this out with our first round. We were really impressed with the array of beers; their house ale has become a new favourite for my boyfriend, who ordered it on the recommendation of the very knowledgeable bar staff. Progressing a little later to some of their signature drinks, we also tried their apple and whiskey cocktail – ordered initially to look like grown-ups, we were pleasantly surprised with this chalkboard gem and were eyeing up a few of their spritzes for our next visit.
The food menu was also vast and full of classics – exactly the kind of thing you want to accompany your pre-kend drinks. I was spoilt for choice with vegetarian/pescatarian options – a welcome relief from the obligatory singular option offered by many pubs. They definitely knew what they were doing, and they did it well. We went for the fish finger sandwich, the katsu chicken burger, and a grilled cheese toastie; proper pub grub but perfectly executed.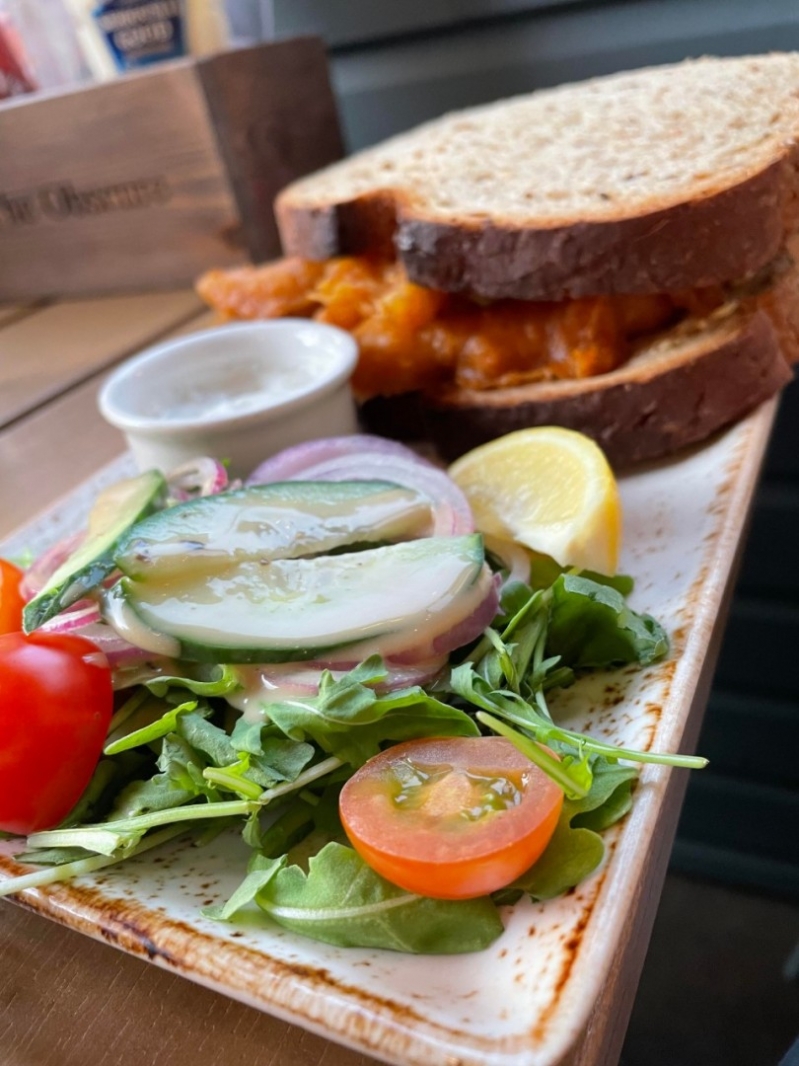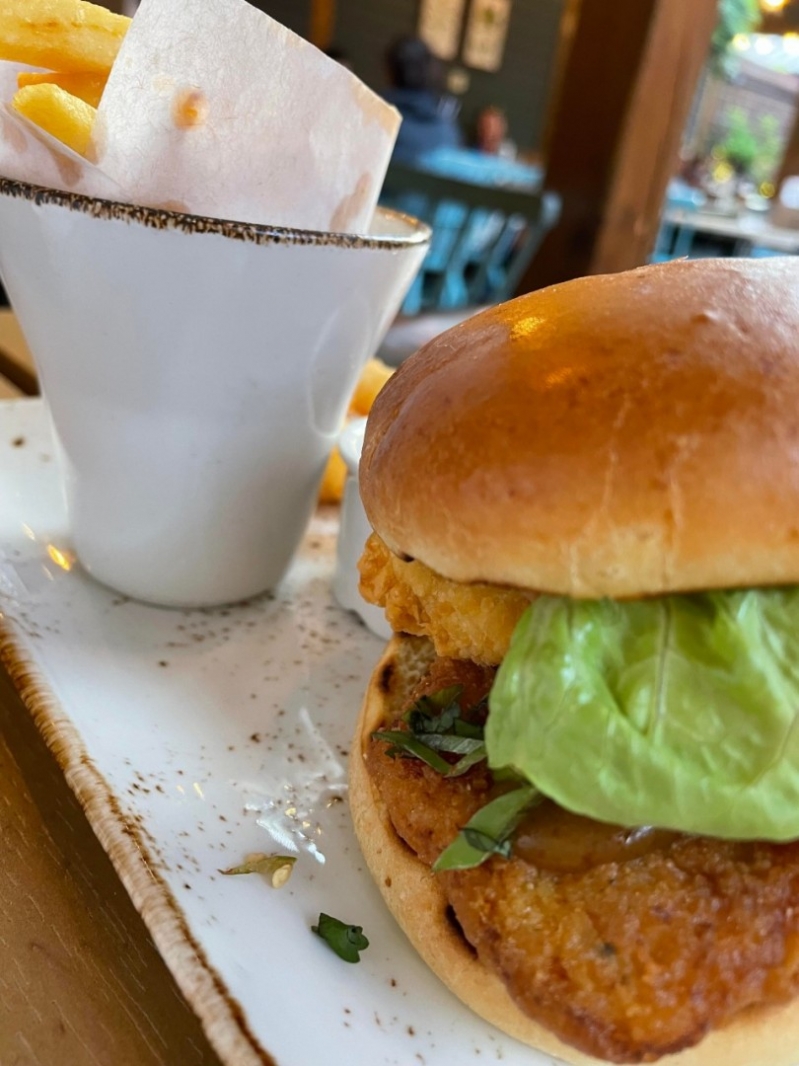 I could've spent the whole night at Jude, but conscious to not bleed them dry, when we were suitably wobbly we said our (probably overly-friendly) goodbyes and were off, until next time. Jude the Obscure has always been a favourite of mine, but the refurbishment has truly breathed new life into the venue, creating a relaxing but vibrant atmosphere. It was really nice to see the attention paid and investment made to maintain an already popular and central pub, ensuring it stays at the best it can be.