I always feel a little trepidation when I visit a country pub that advertises itself as 'dog-friendly', because normally most venues are a little taken aback when we arrive with our 'Canine Editor' Lionel (who is actually the size of a horse). As most pubs from bygone years are a little short on space, I have every sympathy for the hosts when we appear, but that certainly wasn't the case here.
The Horse & Groom is located in the heart of the Cotswolds – close to Stow-on-the-Wold – and has been part of the village of Lower Oddington for over 350 years. Sympathetically refurbished, it is now that ideal combination of beautiful gardens, a 70-seater restaurant area and bar, and even a small shop selling local produce and essentials (set up during Covid and now a permanent part of the pub).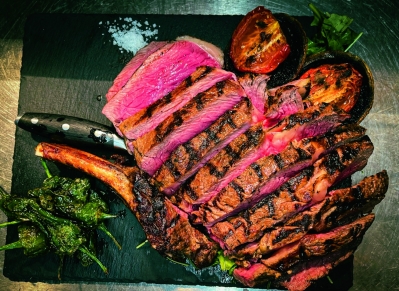 For me, it's always reassuring when you visit a venue, and both the bar and restaurant area are a mix of visitors and locals. This tells me that the client base is not just one off's and for it to be the venue of choice for locals you know that the food is going to be good and reasonably priced, the beer choices wise and the ambience welcoming – five stars from me on all sides.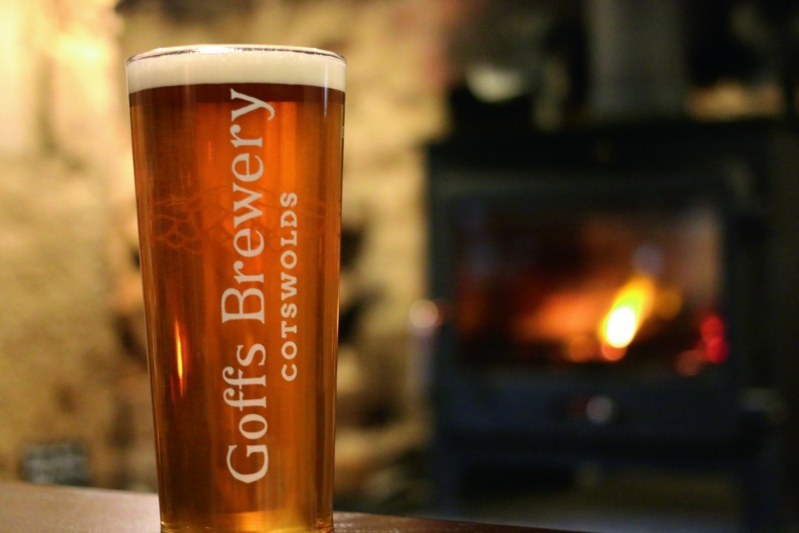 Norman and his partner Warren took over the pub in 2019 and have made it their mission to serve outstanding local beers, ales and gins to ensure that they are keeping their commitment to provenance and sustainability as well as supporting their much-valued neighbours.
Anyhow, enough of that – onto the food!
A mix of Pan-Asian influences and classics, the menu was varied and interesting but everything else seemed to pale into insignificance when I spotted the calf's liver, my absolute guilty pleasure but one I hadn't indulged in for a very long time. With this in mind, I thought it wise to choose a lighter starter of an Asian duck salad with pomegranate and my partner (already drooling at the thought of his ribeye steak) opted for salt and chilli squid.
What perfect choices with a delicate combination of flavours and textures. beautifully prepared and perfect for the richer main courses, which predicably did not disappoint.
The pub prides itself on using the best, if possible, locally sourced ingredients and its seasonal menus reflect both that and the commitment to minimise waste.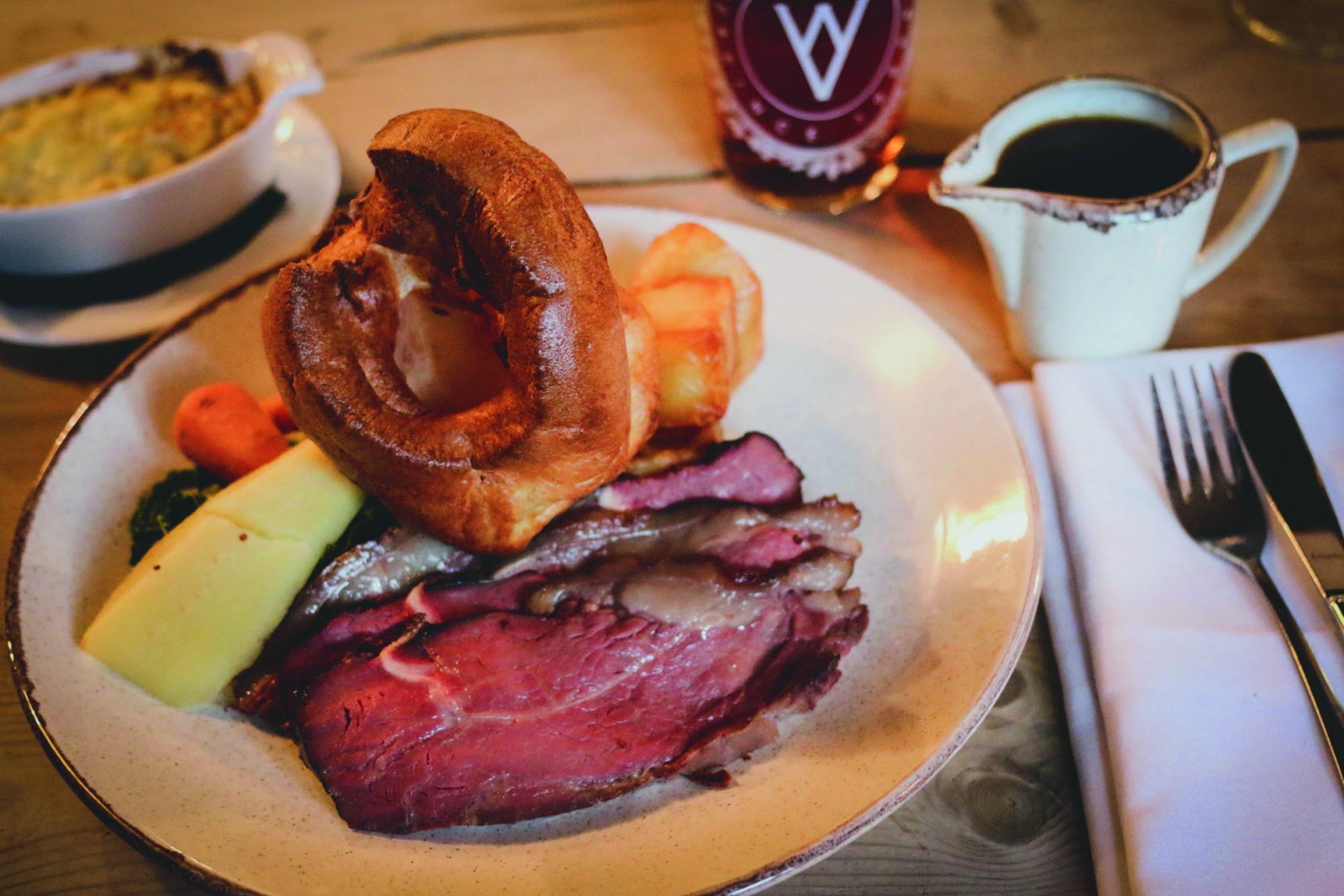 As we savoured every mouthful, Lionel was equally spoiled for choice with his selection from the doggy menu of a Sunday Roast and a 'Paw Star Dog Martini' so all of us were fed and watered to the highest order leaving suitably replete.
I felt rather sad that I had to go home, knowing that the pub has ensuite bedrooms and a wonderful lounge for residents to sit, enjoy a coffee and plan their day. My next visit – and believe me there will be one pretty soon – will allow me to make the most of walking in the wonderful Cotswolds, perhaps pop to Daylesford for the afternoon and come back to The Horse and Groom, where Norman and his partner Warren offer such a magnificent welcome.
Oh, and there's also a wall full of pictures of the village dogs – Lionel approves as much as I do. Whether it's lunch, dinner and an overnight stay or a weekend, The Horse and Groom is a wonderful choice. If you see me there, please say hi – I'm the one with the horse-sized dog!