The RHS Chelsea Flower Show was back this year, albeit with an unfamiliar September date. This is the world's most prestigious flower show and showcases the best in garden design.
Highlights included Adam Woolcott and Jonathan Smith artisan garden celebrating Guide Dogs' 90th Anniversary, with an emotive, wildflower garden. With its dog-friendly planting, this was a simple but striking and memorable garden.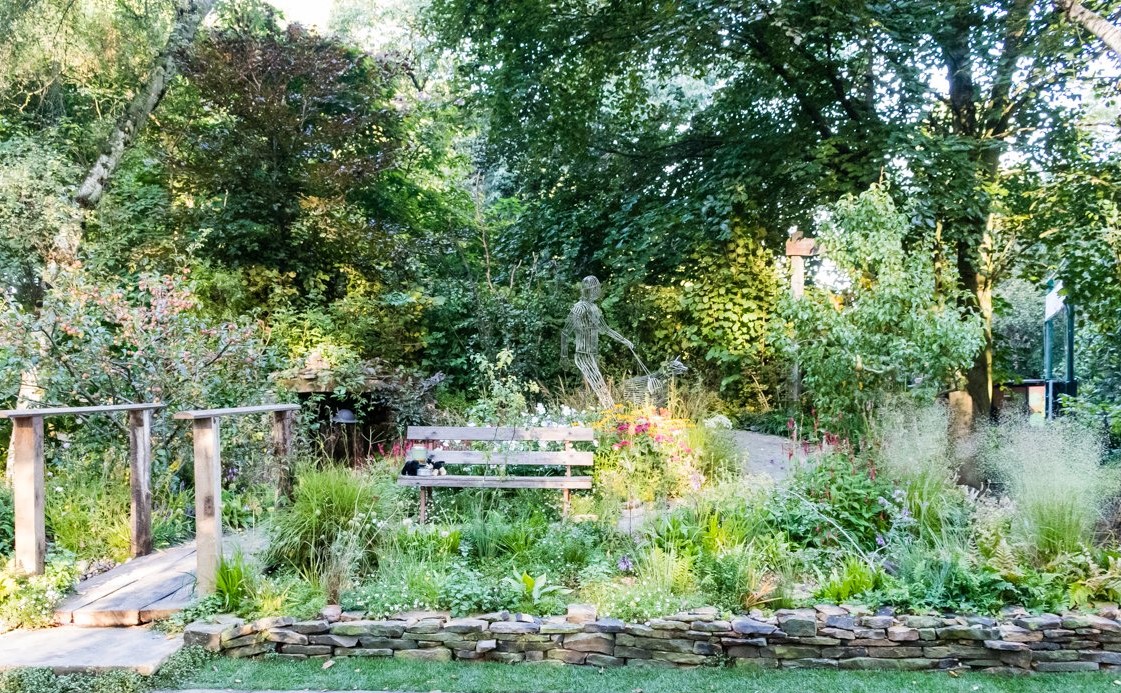 Guide Dogs' 90th Anniversary
Paul Hervey Brookes mentored five designers in the new Container Gardens category. Each garden was just 4m x 3m, enclosed by hedging with a gravel or slate floor:
The Hot Tin Roof Garden designed by Ellie Edkins evoked beach life, but designed for an urban area. While John McPherson's Pop Street Garden was vibrant and playful, inspired by pop art. The IBC Pocket Forest designed by Sara Edwards was reminiscent of Milan's Bosco Verticale. Mika Misawa created a little slice of Japan with her Tranquil Space in the City garden. While the thoughtful Stolen Soul Garden from Anna Dabrowska-Jaudi drew attention to 'invisible' mental health issues.
Hot Tin Roof Garden

Pop Street Garden
Over in the Great Pavillion, Dave Green created the Mains2Rains installation in the discovery zone with its important conversation on water management in gardens.
Practicality Brown supplied Practical Instant Hedge™ to these gardens, either forming green backdrops or within the design concept itself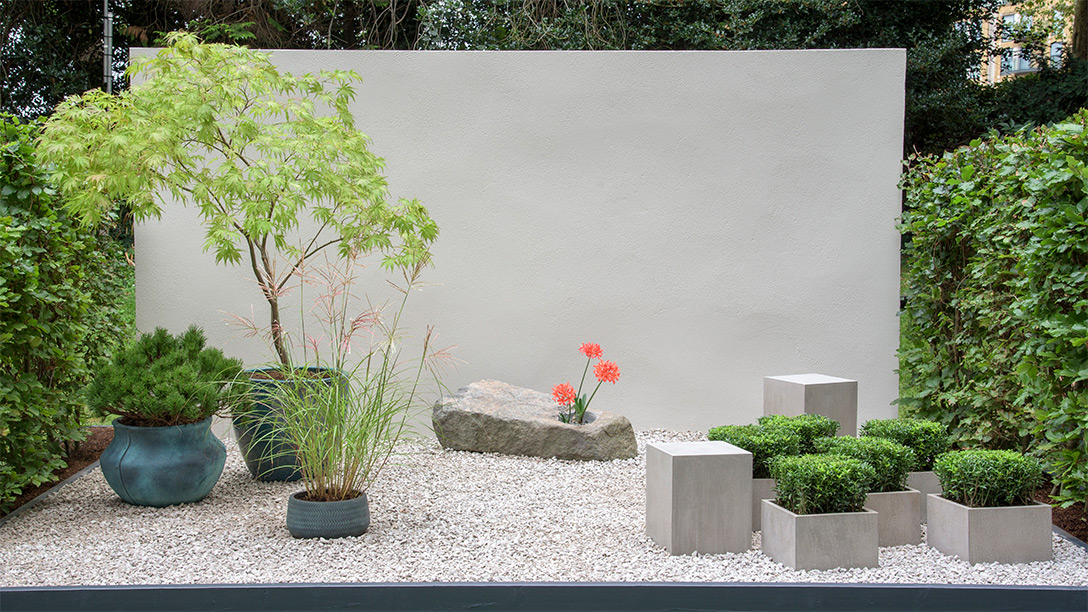 Tranquil Space in the City Garden