It is rumoured that Shakespeare's King Lear is based on the folk tale of the King who disowned his youngest daughter after she compared her love for him with her love of salt. The King felt this was too mundane a point of comparison and was deeply offended – until the kitchen started sending up his food without seasoning. He quickly realised salt is fundamental.
James Strawbridge wouldn't have thought twice; he would have instantly recognised the statement as the ultimate declaration of devotion. In fact, James – the Cornish-based food developer and photographer – is so taken with those magical crystals that his latest book includes over 100 salt-inspired recipes, teaching us to reimagine how we cook, season, cure, pickle and ferment.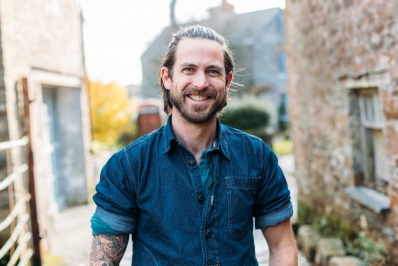 The following extract is from James Strawbridge's Salt and the Art of Seasoning (Chelsea Green Publishing, May 2023) and is printed with permission from the publisher.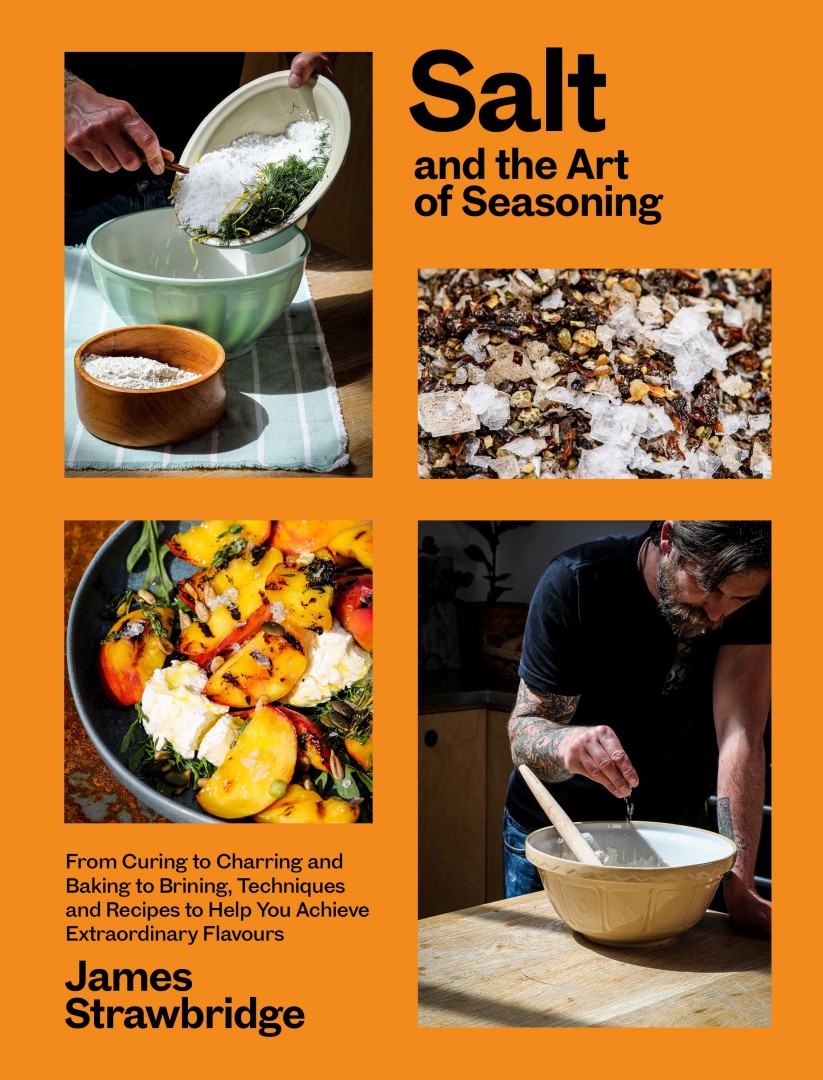 Salt Chocolate Truffles with Gorse
Silver birch is my favourite tree and gorse is my favourite flower. Both are leagues ahead of any rivals. There's a saying down here in Cornwall that kissing is only out of fashion when the gorse is not in bloom – because gorse flowers almost all year long. It's prolific, fragrant, bright and wild, and I think gorse smells like sweet coconut and cut grass mixed with honey. When the wind blows on a warm day, the exotic aroma rides vanilla skies as the gusts rise over the coastal paths, forcing you to close your eyes and breathe in the perfume surprise. It's the closest I will ever come to Caribbean island-living.
Makes about 24
For the truffles:
225g/8oz 70 per cent dark chocolate, roughly chopped

50g/1¾oz double cream

200g/7oz Salted Caramel Sauce
To coat:
2–3 tbsp cocoa powder

1 tbsp finely sliced gorse flowers

1 tsp sea salt flakes

150g/5½oz 70 per cent dark chocolate, roughly chopped
Method:
Make the truffle mixture. Over a bain-marie, melt the chocolate, then stir in the double cream. Remove from the bain-marie when it looks velvety and gently stir in the salted caramel sauce, but only stir until the mixture is smooth and glossy (if you stir it too much, it may separate), then put it straight in the fridge to chill.

After 2–3 hours of chilling, the truffle mix should be firm enough to shape into balls. Use a teaspoon to scoop out the truffle mix and form into small, similar-sized balls (each slightly smaller than a walnut – you'll make about 24).

Place on a plate and return to the fridge for 30 minutes to set solid.

For the coating, mix the cocoa powder, gorse flowers and sea salt, then spread out on a marble block or a baking parchment-lined baking tray. Melt the chocolate over a bain-marie.

Dip the truffles into the melted chocolate and then immediately roll in the salty, gorse-flowered cocoa to coat. Leave to set.

Store in an airtight container in the fridge and try not to eat all of them at once. I'm lucky if a batch lasts a week in our house.