Hughenden's Champion horse chestnut National Trust Hugh Mothersole
With the utmost irony, it can sometimes feel like mental health is another thing to add to our list of concerns. It's World Mental Health Day on 10 October. Will it set you worrying whether you are mindful enough, happy enough, sane enough?
Without wishing to minimise those with complex mental health problems, I genuinely think there is one simple way to set yourself up for general wellbeing – head out on a walk in the countryside. Especially in this season - the slightly melancholy beauty of autumn is a balm to the most fevered spirit.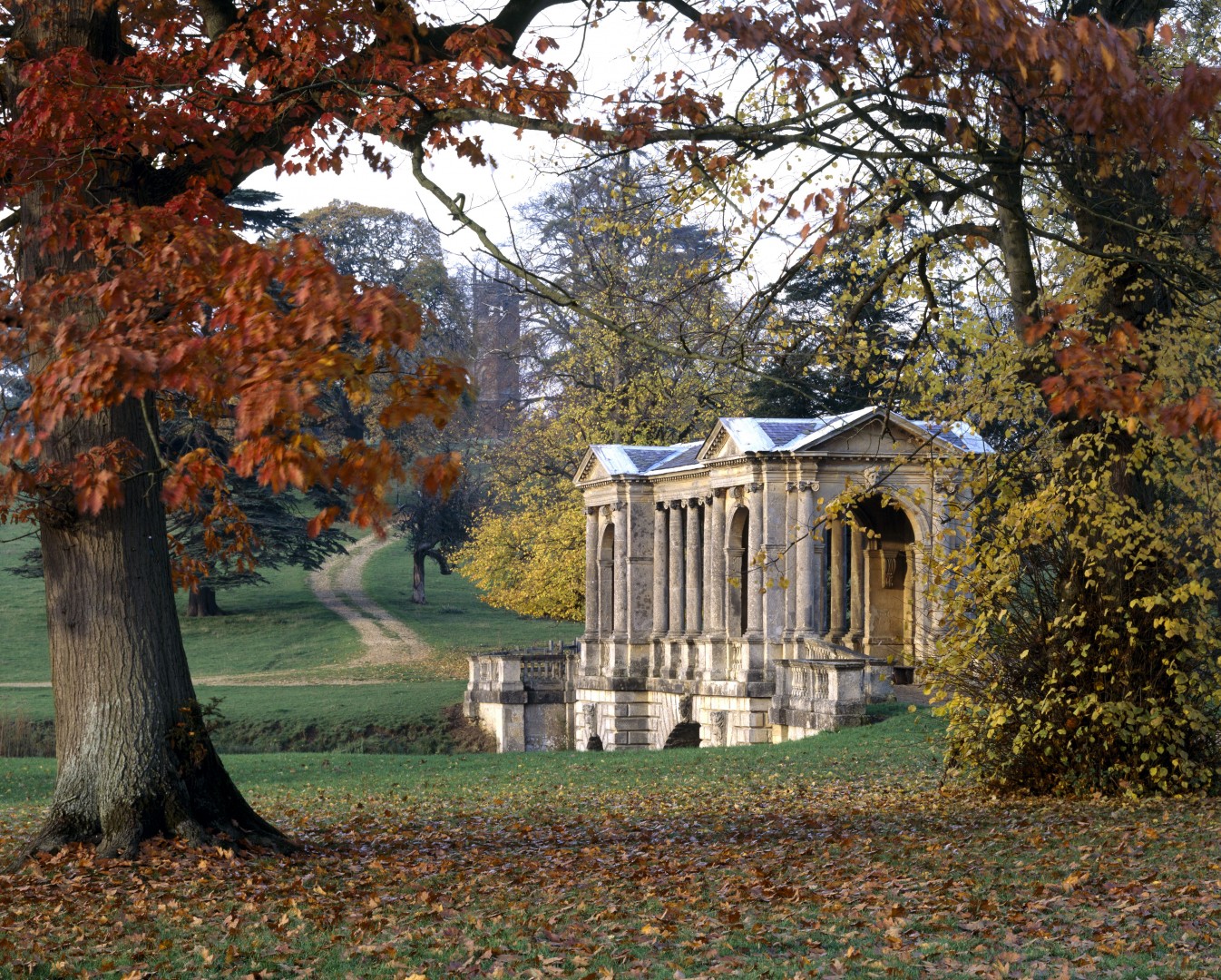 Stowe NTI Rupert Truman
Whether the sun's warming your face, or there's a chill tingling your skin, it's head-clearing to breathe in the smell of rich earth, maybe tangy with apples, sweet with mellowing grasses or tinged with woodsmoke. Lowering your audio input to the rustle of leaves and the coo of wood pigeons is instantly calming. Looking at distant vistas mottling with yellow and bronze as the leaves turn is a wonderful rest for our eyes from the bright rectangles of the devices we shove in our faces on a daily basis. A walk in nature never fails to reset and refresh.
And it's not just a subjective thing. There's a well-researched framework which organisations like MIND and the NHS recommend for a happy, healthy life. They're called the Five Ways to Wellbeing and include: connecting with other people, being physically active, learning new skills, giving to others and paying attention to the present moment. If you head out on a walk with a friend, giving your time and attention to them and to the nature around you, you've smashed four of those recommendations in one pleasant stroll!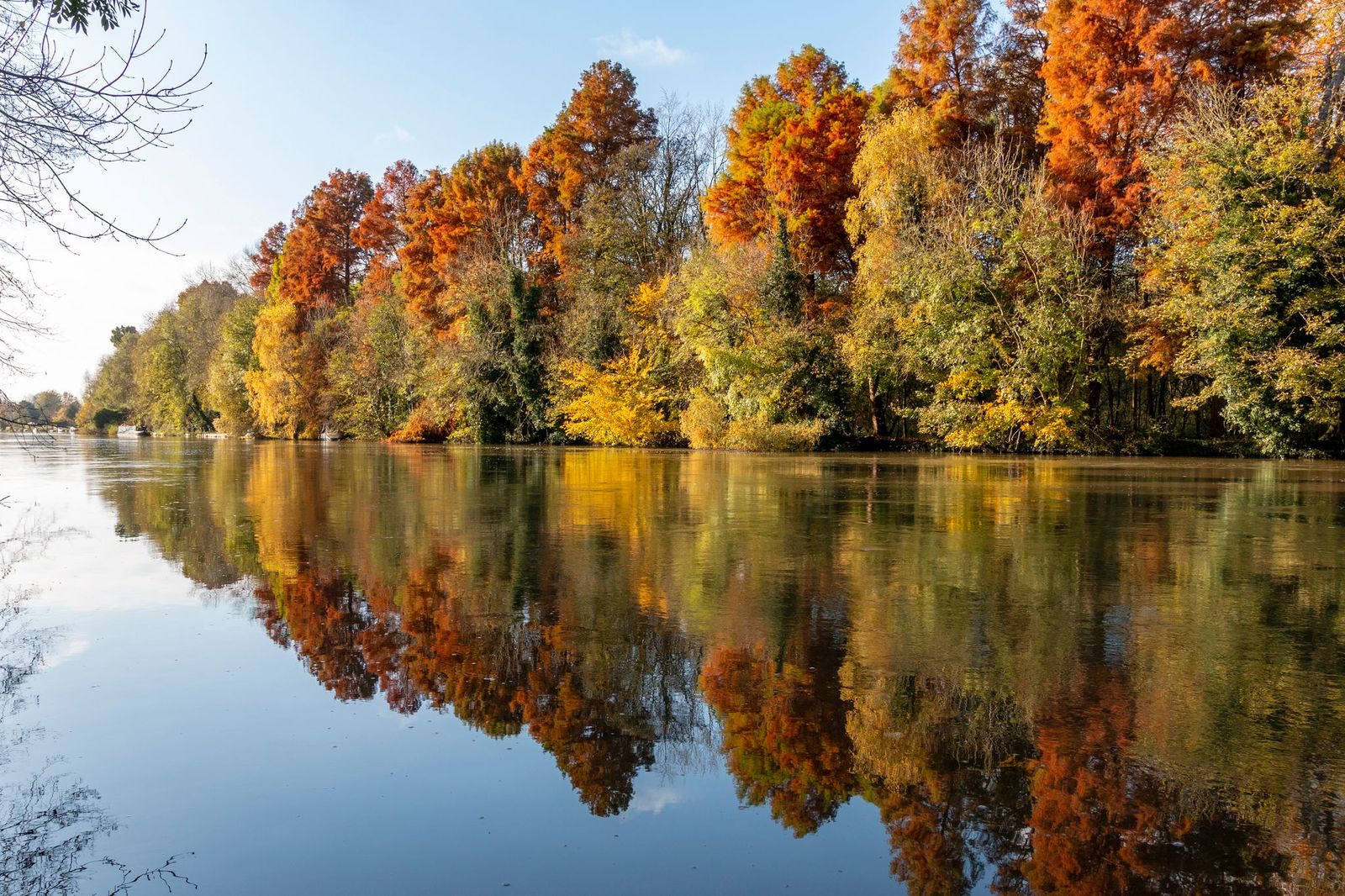 River Thames at Cliveden © NTI Hugh Mothersole
And when you can't take a friend, I recommend buddying up with a tree, or several trees in fact. Trees are the anchor of the natural world. Solid and dependable, yet never the same, they represent the stoic support so many have found in nature through these uncertain times. They're our heroes – providing places for nature to thrive all year round and helping the causes and impacts of climate change now and for years to come. Plus, they're stunningly beautiful in autumn.
Different trees glow different colours in autumn. There's a huge range in the spectrum of autumn leaf colours from the pale golden yellow of the silver birch, through the gleaming bronze of the beech trees which grow in the chalky soils of the Chilterns, to the rich orange of rowans and crimson reds of maples and cherries. Some can even be multi-coloured - Field maples turn a multitude of hues from subtle coral to bright gold. That appreciation and connection with the rhythms of the earth through the changing of the seasons can help to put our day-to-day worries in perspective.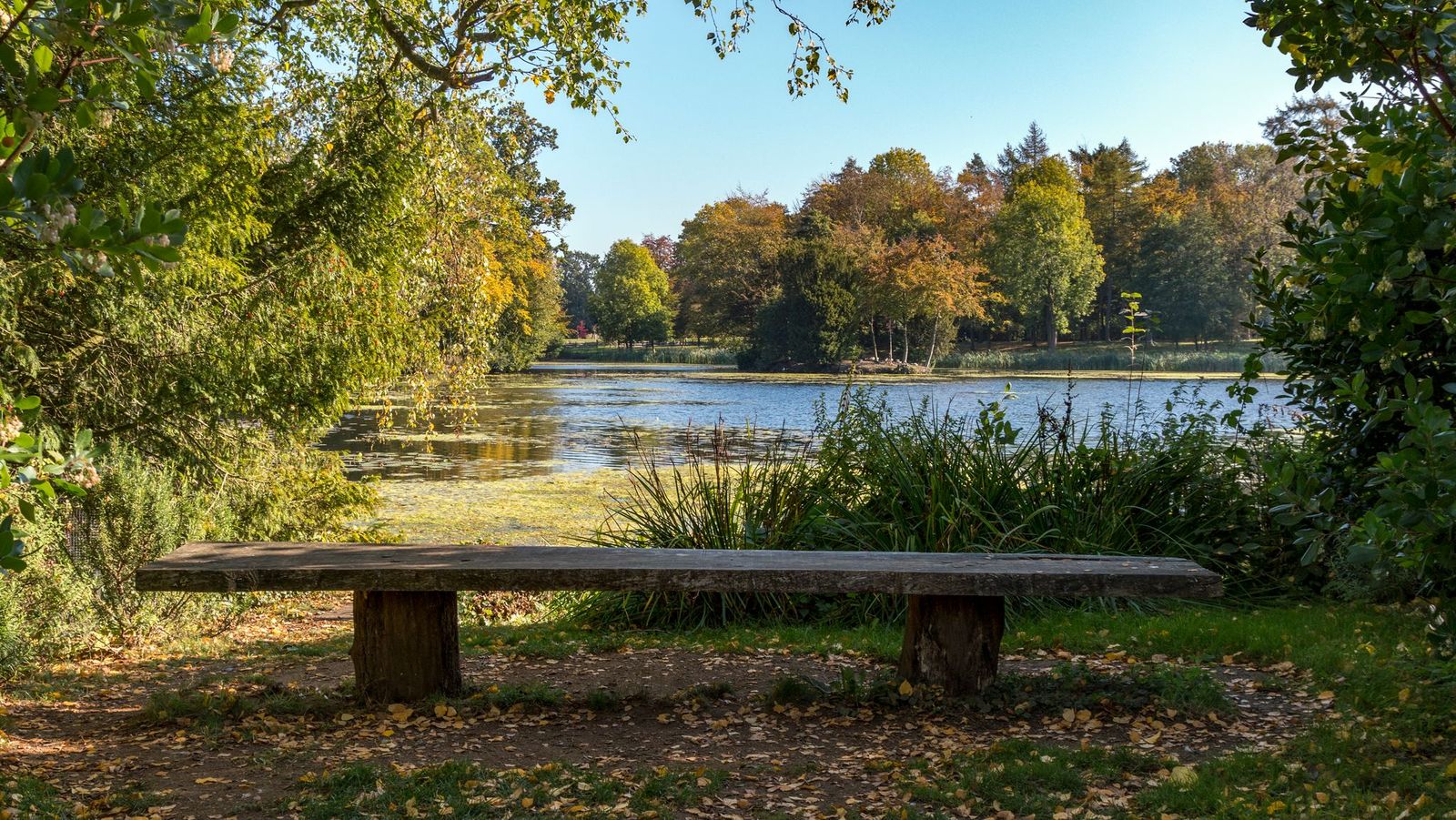 Stowe National Trust Hugh Mothersole
In and around Oxfordshire we're blessed with the most gorgeous rolling countryside that makes walking for wellbeing an absolute pleasure. Call me biased, but I believe some of the most healthy and beautiful woodlands and vistas are looked after by the National Trust. We're helped by the support of our members and volunteers, which means we can look after the land properly for nature - and for people to enjoy of course.
In south Oxfordshire, the estate at Greys Court near Henley is great for gentle woodland walks amongst the bronzing beech woods. Not far away at Watlington Hill, you can see the patchwork of fields and woodlands for miles overlooking the Vale of Oxford. And just over the border in Berkshire, you can wander through the wavy golden grasses of Basildon Park's parkland into the woodland, aflame with colour against bright blue autumn skies.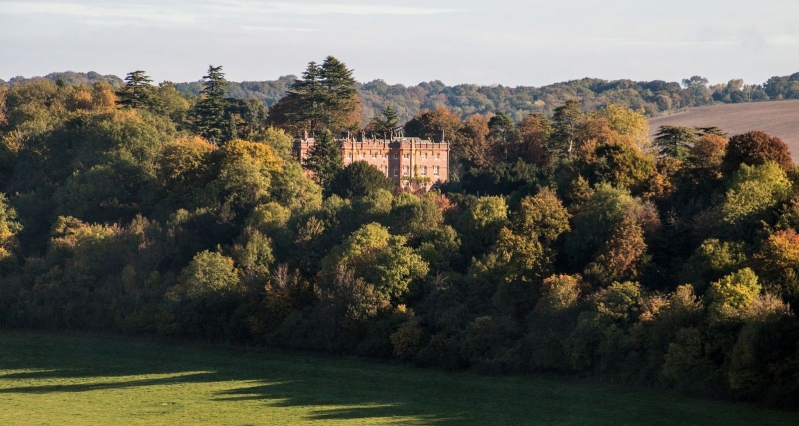 Hughenden in autumn Hugh Mothersole
In West Oxfordshire, Badbury and the parkland surrounding Coleshill village have waymarked walks winding through farm fields, woodland and water meadows. The team is planting 38,000 trees on the Coleshill estate this winter, so there'll soon be even more native trees to enjoy.
If you need hard paths or you're looking for something slightly more formal for your walk, over the border in Buckingham, Stowe's Grecian valley is glowing with autumn colour. Walking from the Grotto towards the Temple of Concord and Victory, there are beautiful copper beech and sweet chestnut trees lining the valley edge. Maples and spindles are red and orange with bright flashes of pink spindle berries. Plus, the America area of the Grecian Valley is loaded with gorgeous red oak trees, liquidambars and maples.
When World Mental Health Day rolls around, don't worry, just do yourself the world of good and find more headspace, more resilience and more peace with an autumn walk in nature.
For further information or to find out more about the National Trust visit nationaltrust.org.uk 
or search for @southeastnt on Twitter, Facebook and Instagram