Between the Orange Groves by Nadia Marks
Great if you like: Victoria Hislop, Santa Montefiore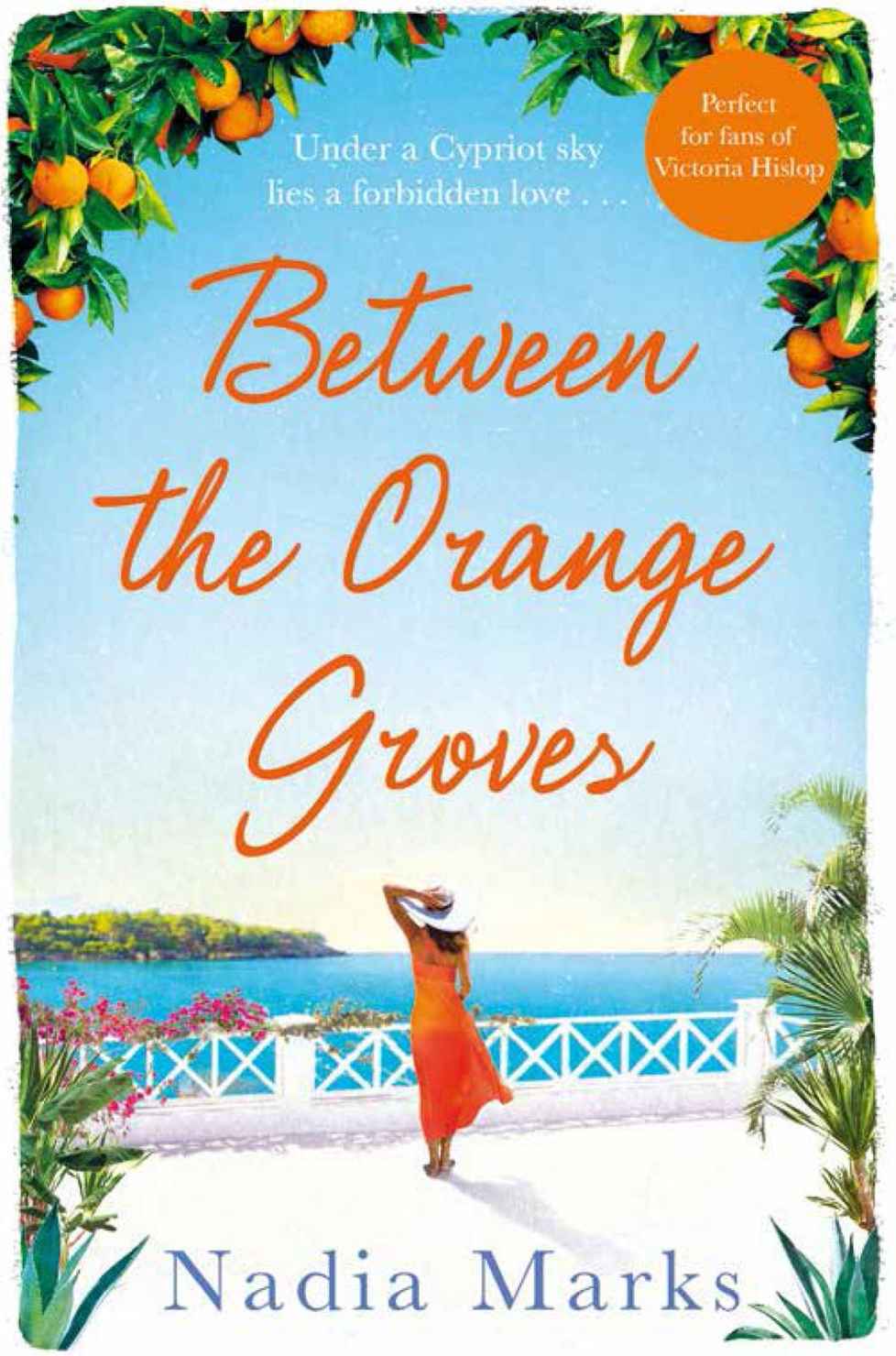 Under a Cypriot sky lies a forbidden love in this moving tale of desire and burning secrets. In a small village, set among the wild mountains of Cyprus, two families of different faiths share a seemingly unbreakable friendship based on mutual respect and deep affection.
Mothers and daughters share their daily secrets, fathers and sons support each other as they live their lives between the fragrant pine trees and orange groves. It's here that two boys, Lambros and Orhan, grow up side-by-side, as close as brothers. Their lives are inextricably linked, but as their fortunes shift and time passes, an unforgivable act of betrayal takes place, setting in motion a chain of events that tears the two friends and their entire families apart.
Many decades later and now an old man living in London, Lambros decides to share his painful memories with his daughter Stella, transporting her back to an island brimming with passion and at its heart a scandal that still haunts those involved.
Is it too late for forgiveness? Or can the next generation embark on a journey of their own to help mend the damage done all those years ago?
Available in paperback for £7.99
---
The Bookshop on the Shore by Jenny Colgan
Great if you like: Katie Fforde, Jill Mansell, Sophie Kinsella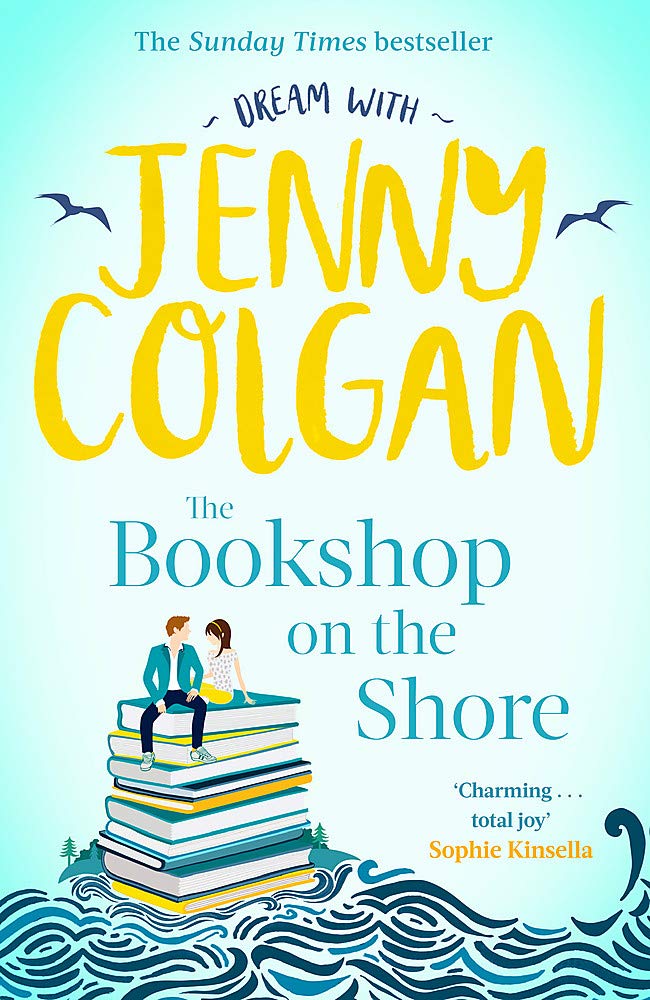 Zoe is a single mother, sinking beneath the waves trying to cope by herself in London. Hari, her gorgeous little boy is perfect in every way – except for the fact that he just doesn't speak, at all. When her landlord raises the rent on her flat, Zoe doesn't know where to turn.
Then Hari's aunt suggests Zoe could move to Scotland to help run a bookshop. Going from the lonely city to a small village in the Highlands could be the change Zoe and Hari desperately need. Faced with an unwelcoming boss, a moody, distant bookseller named Ramsay Urquart, and a band of unruly children, Zoe wonders if she's made the right decision.
But Hari has found his very first real friend, and no one could resist the beauty of the loch glinting in the summer sun. If only Ramsay would just be a little more approachable.
Available in hardback for £12.99
---
Calypso by David Sedaris
Reasons to read: This is beach reading for people who detest beaches.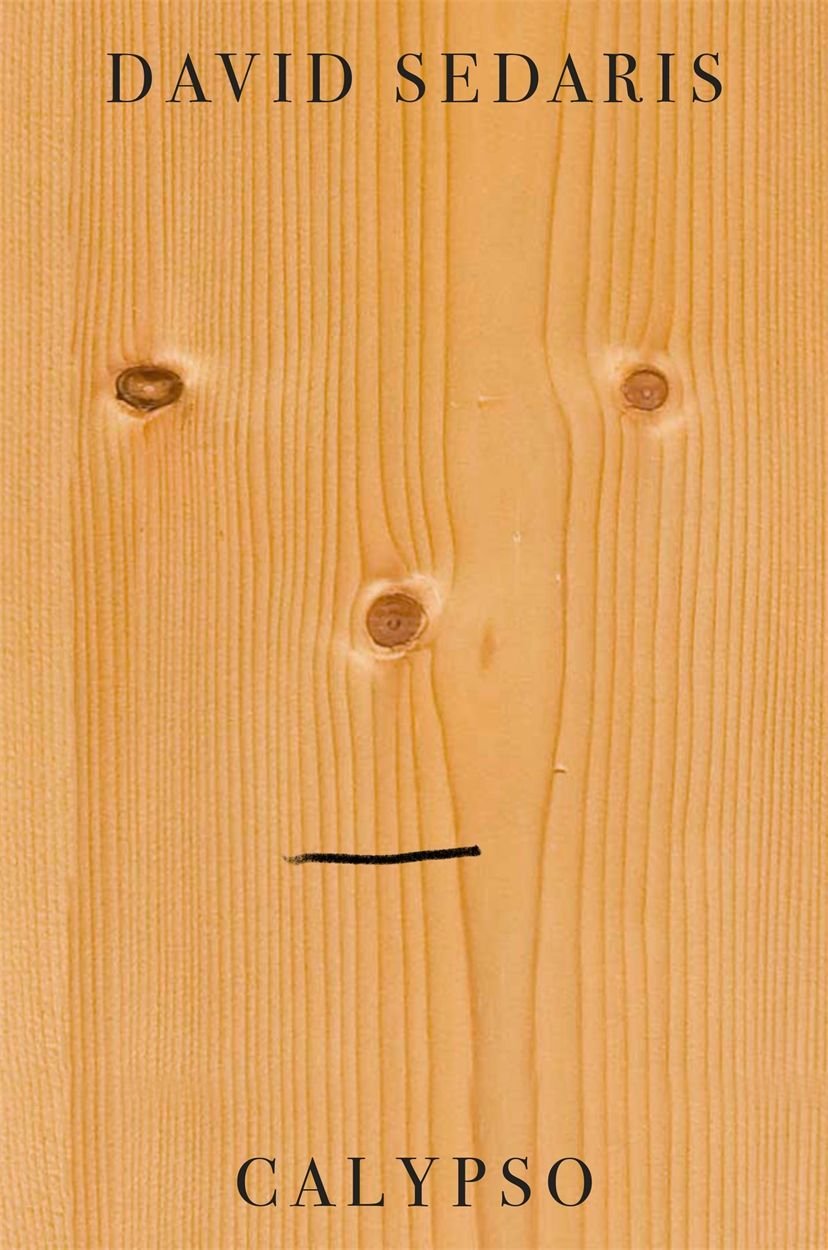 If you've ever laughed your way through David Sedaris' cheerfully misanthropic stories, you might think you know what you're getting with Calypso. You'd be wrong.
When he buys a beach house on the Carolina coast, Sedaris envisions long, relaxing vacations spent playing board games and lounging in the sun with those he loves most.
And life at the Sea Section, as he names the vacation home, is exactly as idyllic as he imagined, except for one tiny, vexing realisation: it's impossible to take a vacation from yourself. With Calypso, Sedaris sets his formidable powers of observation toward middle age and mortality. Make no mistake: these stories are very, very funny – it's a book that can make you laugh 'til you snort, the way only family can.
Sedaris' writing has never been sharper, and his ability to shock readers into laughter unparalleled. But much of the comedy here is born out of that vertiginous moment when your own body betrays you and you realise that the story of your life is made up of more past than future.
Calypso is simultaneously Sedaris darkest and warmest book yet – and it just might be his very best.
Available in paperback for £9.99
---
The Girl in the Letter by Emily Gunnis
Great if you like: Kate Morton, Rachel Hore, Kathryn Hughes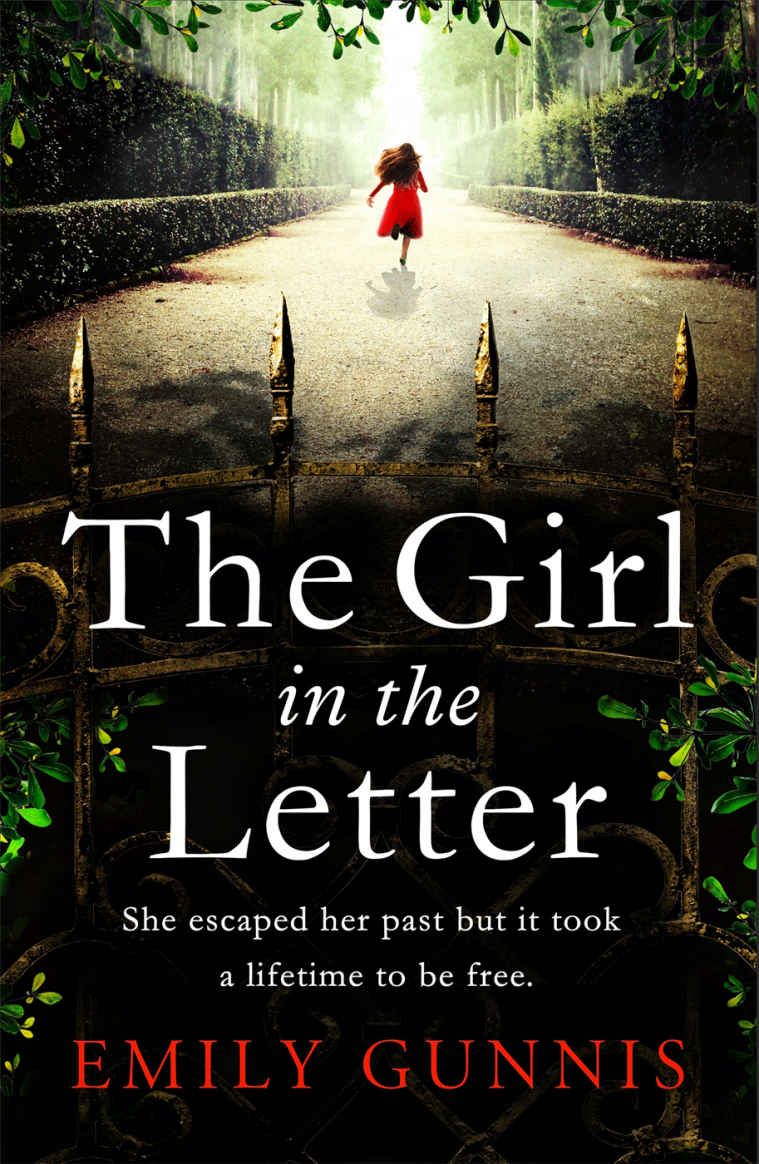 1956. When Ivy Jenkins falls pregnant she is sent in disgrace to St Margaret's, a dark, brooding house for unmarried mothers. Her baby daughter is adopted against her will. Ivy will never leave.
Present day. Samantha Harper is a journalist desperate for a break. When she stumbles on a letter from the past, the contents shock and move her. The letter is from a young mother, begging to be rescued from St Margaret's before it is too late.
Sam is pulled into the tragic story and discovers a spate of unexplained deaths surrounding the woman and her child. With St Margaret's set for demolition, Sam has only hours to piece together a 60-year-old mystery before the truth, which lies disturbingly close to home, is lost forever.
Available in paperback for £7.99
---

As Far as the Stars by Virginia Macgregor
Great if you like: Road trip movies and teen romance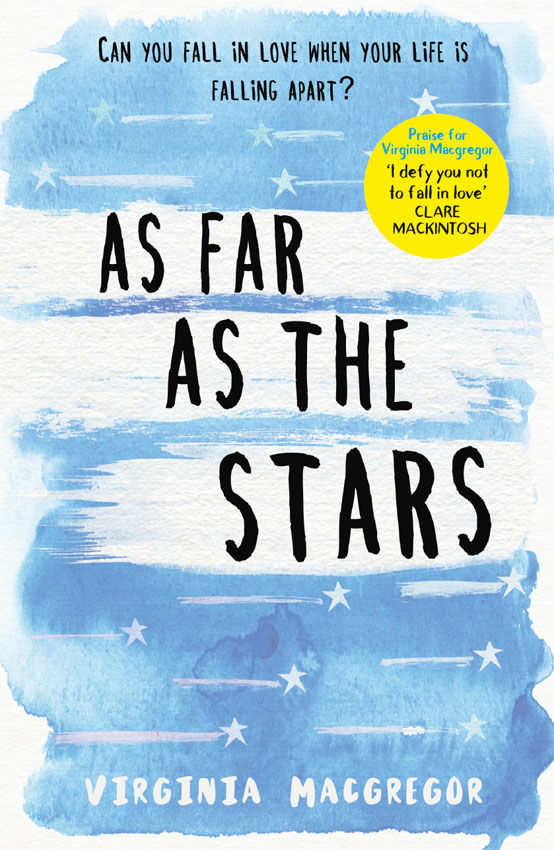 How do you change what's already written in the stars?
Christopher is the sort of guy that no one notices, yet when Air catches sight of him making intricate paper birds in the airport, she can't look away. But their worlds are about to collide in ways they never expected. Someone they love is on Flight 0217 from London Heathrow. And it's missing.
Convinced that her brother was on a different flight, Air drives them hundreds of miles across the country, on a trip that will change their lives forever. But how do you tell the person you're falling for that you might just be the reason their life has fallen apart?
Available in paperback for £8.99
---

Chasing the Sun by Linda Geddes
Great if you like: Scientific studies, New Scientist magazine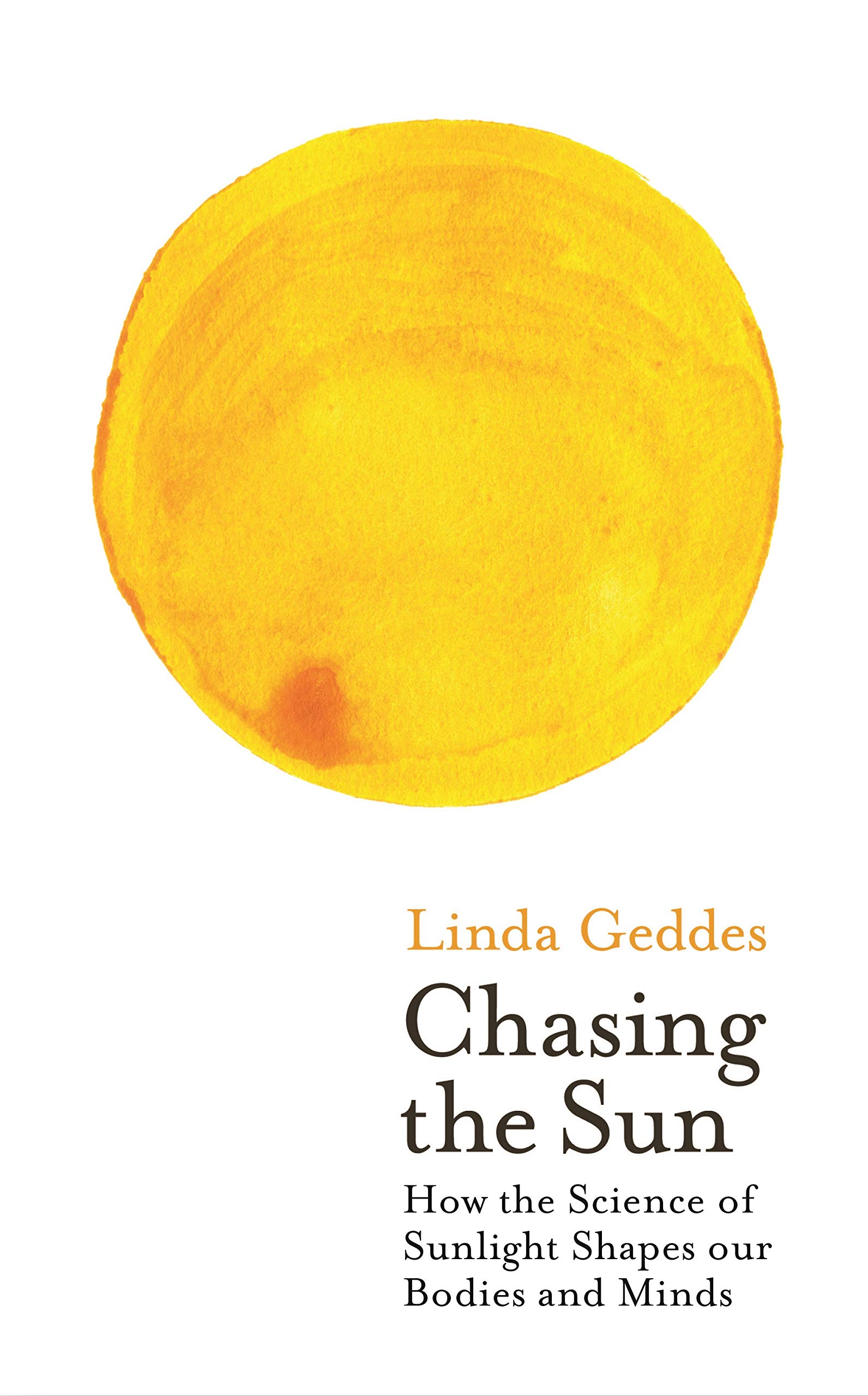 Since the dawn of time, humans have worshipped the sun. And with good reason.
Our biology is set up to work in partnership with it. From our sleep cycles to our immune systems and our mental health, access to sunlight is crucial for living a happy and fulfilling life. New research suggests that our sun exposure over a lifetime – even before we were born – may shape our risk of developing a range of different illnesses, from depression to diabetes.
Bursting with cutting-edge science and eye-opening advice, Chasing the Sun explores the extraordinary significance of sunlight, from ancient solstice celebrations to modern sleep labs, and from the unexpected health benefits of sun exposure to what the Amish know about sleep that the rest of us don't. As more of us move into light-polluted cities, spending our days in dim offices and our evenings watching brightly lit screens, we are in danger of losing something vital: our connection to the star that gave us life.
Available in paperback for £8.99

Mostly Books, 36 Stert Street, Abingdon
01235 525880
mostly-books.co.uk