While one of 2018's biggest homes trends was to 'bring the outdoors in' – a major movement in 2019 is the reverse…'taking the indoors out'.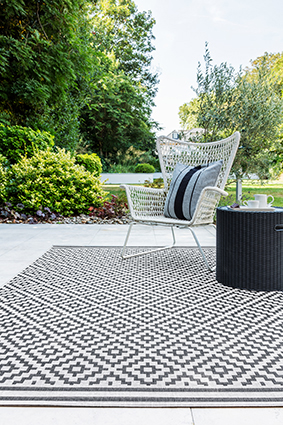 On the back of an amazing British summer last year, optimistic Brits are stepping up their outside environments, investing much more this year not only in traditional outdoor furniture, such as rattan sofas and tables and chairs, but in soft furnishings such as rugs, outdoor cushions and lighting. In fact stylish homeowners are creating home from home gardens that look more like living rooms than patio or lawn area!
The trend to bring more colour and comfort to UK gardens this summertime has been evidenced by a huge increase in demand for outdoor rugs sold on the UK's largest site The Rug Seller.
It's collection of outdoor rugs has also now been expanded with some fantastic new designs and fabrics. Design Director Daniel Prendergast says: "Customers are searching for bright colours and bold patterns when it comes to outdoor rugs – something to add the wow factor to their outdoor entertaining areas; the open space in gardens means customers can experiment with large scale and bold use of colour more so than interior rooms.
Geometrics are a popular look, and pinks and yellows work really well, mirroring the colours naturally found in the garden. We also have reversible rugs for versatility and to increase the life of the rug.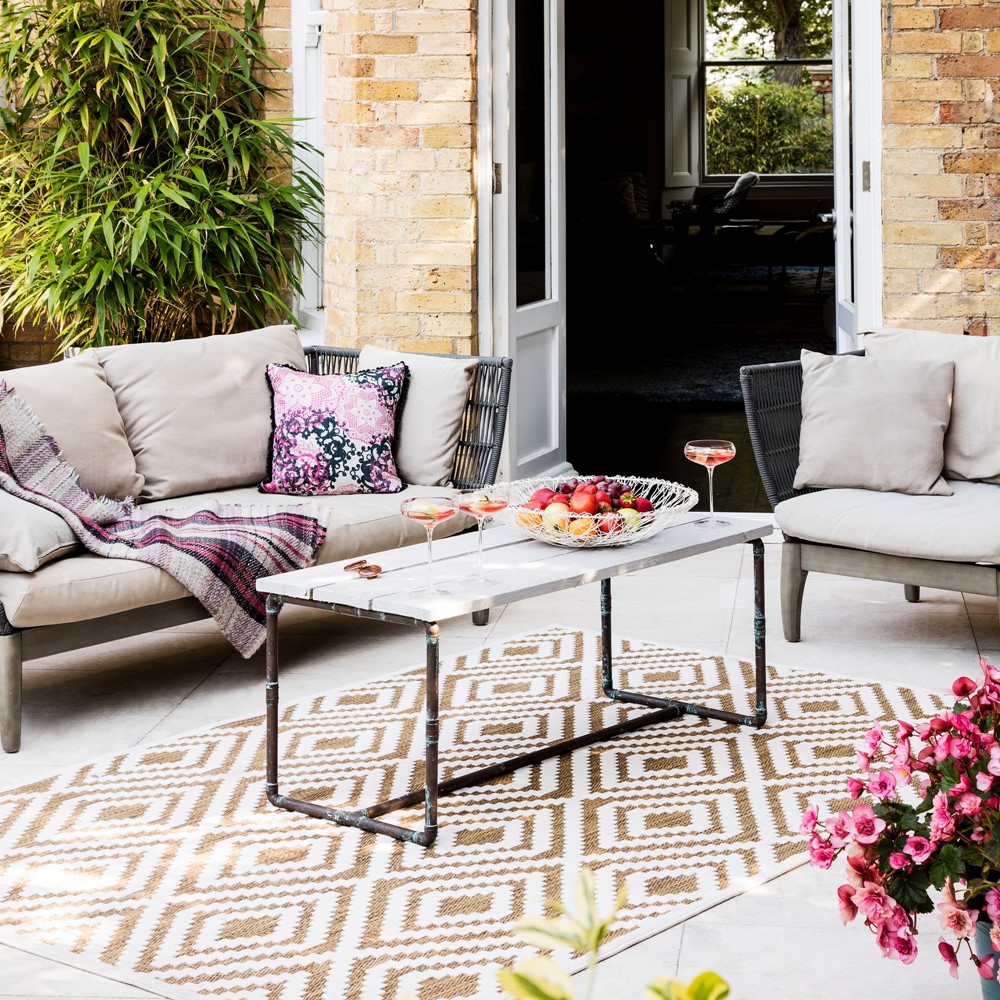 The popularity of outdoor rugs is all part of the overall trend where people are increasingly treating their outdoor spaces with the same consideration as their interiors. As a result garden furniture and accessories are going way beyond a shabby lounger or the odd garden gnome! We're seeing the use of soft furnishings, lighting, lanterns and rugs to build beautifully curated spaces.
Used to extend living space beyond the house, rugs allow homeowners to get cosy and creative outdoors. They help to define a 'living space' in a garden as well as tie your outdoor scheme together. Outdoor rugs are also quite practical – bringing less dirt indoors from underfoot and covering 'less than perfect' grass.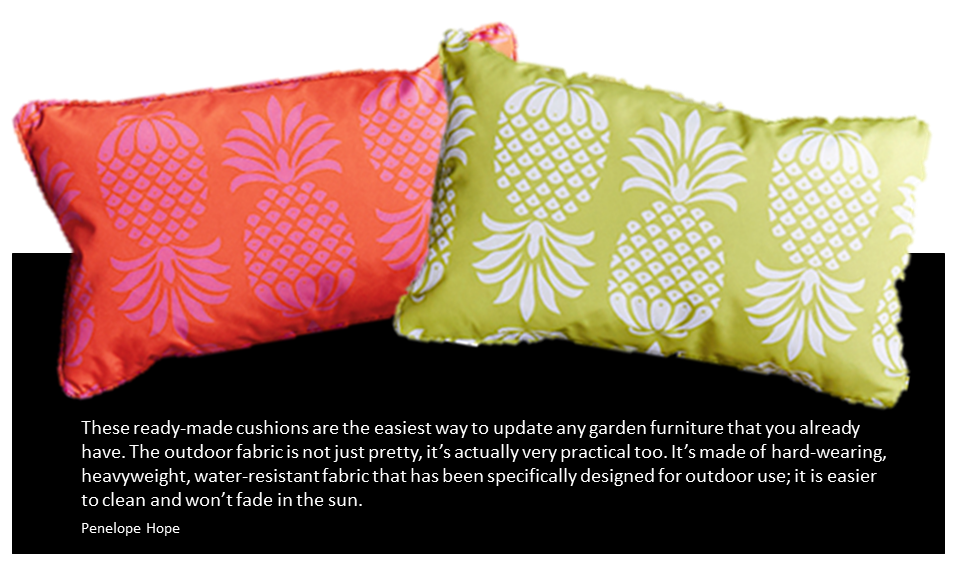 The Bazaar Bag
From unexpected guests, impromptu barbecues and even sudden showers, making the most of outdoor spaces during the British summer can be tricky.
Adaptable furniture that works both inside and out can be a useful solution, whether it's providing extra seating for visitors or simply enjoying some early evening sun.
Alison Chatten, interiors specialist and head of design and development at British soft seating manufacturer Bazaar Group said: "Summer is when flexible furniture really comes into its own. Pieces that can be easily moved around and used for a variety of activities can be incredibly useful, particularly if they are suitable for both indoor and outdoor living spaces. Look for pieces in tones that harmonise with your interior style, and don't be afraid to use them as a pop of colour. A brighter piece can also add a bit of vibrancy to your outdoor space."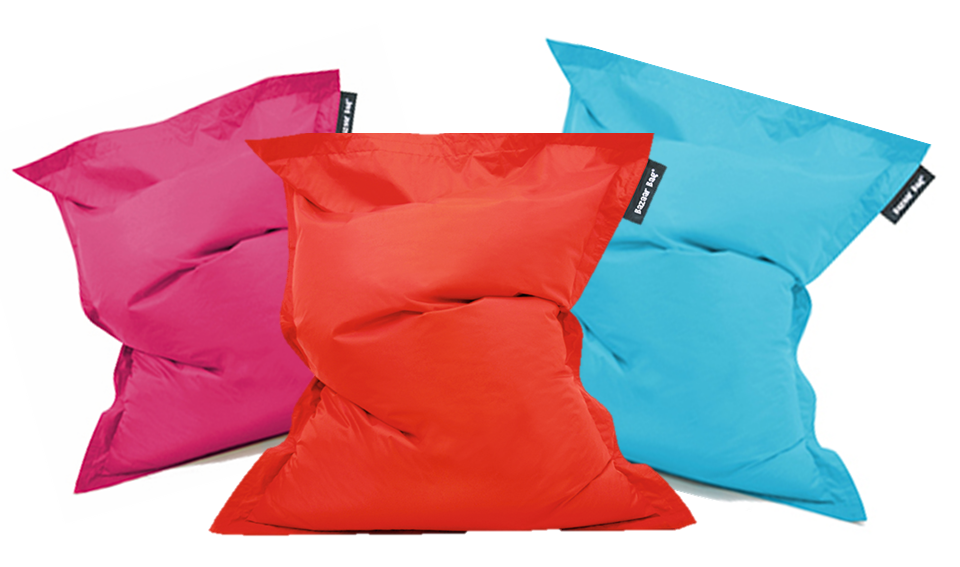 The Bazaar Bag is a versatile giant beanbag floor cushion which can be moulded into an assortment of shapes – prop it against a wall or tree like a flood-chair, lay it flat for lounging or straddle into a comfortable, supported canoe shape.
The tactile water proof and wipe clean fabric makes it ideal for lazing in the sun and it won't get damaged if caught in a sudden downpour. Measuring 180cm by 140cm, it's great to sprawl out on but also big enough to share. It is available in 13 colours, ranging from bright pink and aqua to cooler shades such as duck egg and heather rose.