Few people in the public eye deserve the 'national treasure' moniker – one woman that most certainly does is the irrepressible Su Pollard. Star of legendary 80s sitcom, Hi-De-Hi! the ever-colourful comic actress has recently taken a more dramatic turn with her 2018 Fringe debut, Harpy. In the one-woman show (penned by the award-winning playwright Philip Meeks with her in mind for the role), she plays Birdie, a woman struggling with mental health and loneliness. Her isolation is compounded by neighbours who dismiss her as a harridan, viewing her hoarding as a threat to property prices. We caught up with Su fresh from panto to discuss this complex character, the themes brought out by the piece, and the value of escaping one's comfort zone.
Hi Su, how was panto season?
Oh it was marvellous. I love Wolverhampton; the people there are so fabulous. They're very warm and welcoming, but everything shuts at five so you couldn't live there… All the cast were lovely and everyone was really delighted with it so all in all, I think we can say it was a success.
Everything gets put aside while you're doing it – what are you catching up on now it's over?
For a start doing all these sorts of things this week – I've done half a dozen interviews so far, then I had to go and speak to solicitors about some familial things. You know, it's just things like that you don't actually have enough time to talk about; you have to wait until you're not going on stage. So things like that and things like getting to know the house again, and mail! You think, 'Crikey, how much more mail?'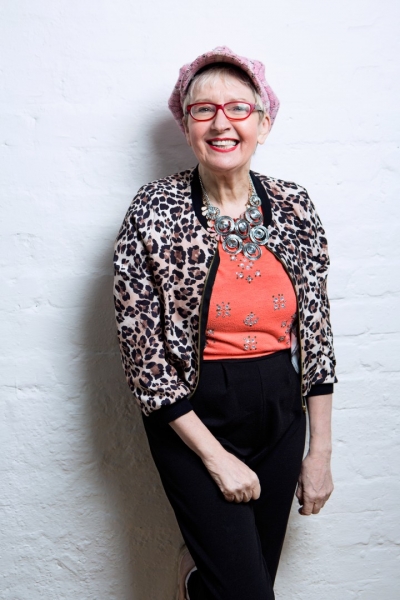 Do you miss people when you're away?
Oh yeah, you do miss people. Each time you do a show, a lot of the time you're not working with people that you've met before, so it's a whole process of having to get to know new people in a very short space of time. But the great thing is you're then like a family with each other, so you miss people less because you know you've got to become friends with the people you're working with. But it's great to be back.
Now your schedule must be all about Harpy.
Oh very much so. I know that, when I see my mates they're going to say "Oh what was it like, did you enjoy the show?" And I'll say "Yeah, it was great but panto's over now." So that's out of your mind now. This is what you've got to focus on, and it's just a different focus. There's no dancing – there is a bit of singing – but it's not the same kind of theatrical device at all. This is a different kettle of fish really.
Has the fact that it's a one-woman piece placed you outside your comfort zone?
Oh definitely, I would absolutely say that – the main thing is that it's you doing all the speaking! There are cues, but you've got to take your own cue. My friend Jeff Holland, who I was in panto with, has been doing his show about Stan Laurel for about six years now. He was saying he finds it best if he tries to find one key sentence or two key words, and that's what you try to remember the words around. I've done it and I know what to watch out for. I've also learned that if people don't know the piece, if you inadvertently miss a paragraph out you either find a way to put it back in, or you think, 'hang on a minute, I'm going to lose myself. I'm going to have to leave that and forget I've not said it' then remember to say it next time. You can't beat yourself up about it. Judi Dench said she does the same thing, so I'm in good company with her!
It addresses some quite complex themes – mental illness, loneliness, social isolation – why those subjects and why now?
Well I think, for a start, the 'why now' is the fact that Philip – he would be the first to say he's been mentally ill himself, so it was very much a personal thing for him. I think as well, more and more people are trying to address the fact that there's nothing to be ashamed of. Don't be isolated if you've been depressed and want some help. It's been given much more of a social platform, so I think the time is definitely right at the moment for one of these specific plays to come out. You know what darling, when you think that so many people had to suffer in silence over the years, and all they needed was to have a bit of a chat with somebody… They've had years of suffering because they daren't talk about it.
The great thing is Birdie tells her story in such a way – she's trying to help. She knows she doesn't want to live like she does; she wants some help from the social workers, but every time she gets help they just think she's a number. It's her issues and how she's treated by the council and the community. It's not just her that's suffered, the neighbours do too. So in a way, it's really rounded. It's all about how the community suffers.
I think this play brings to people much more awareness of how big a problem it can be, but also hope. There are people out there that really want to help you, just pick up a phone. Throughout the piece, you feel there's some hope Birdie can turn a corner. I like to think she's going to have a happy ending. It's a bit ambiguous, but at the same time there's hope for her.
Harpy comes to Didcot's Cornerstone Arts Centre on 28 March.