The Gramophones Theatre Copmany presents Tarzanna, a new kick-ass, girl-power aerial theatre show for 3-8 year olds and their families, challenging stereotypes for young girls. Originally commissioned by Derby Festé, supported by Déda and funded by Arts Council.
England, UK tour: 2nd March - 1st June 2019.
According to a study published in the American periodical Science , by the time they are six, girls already think that they are less capable than boys. The Gramophones created Tarzanna to tell the story of an alternative female role model who is the hero, in charge of her own destiny and with the power to make change.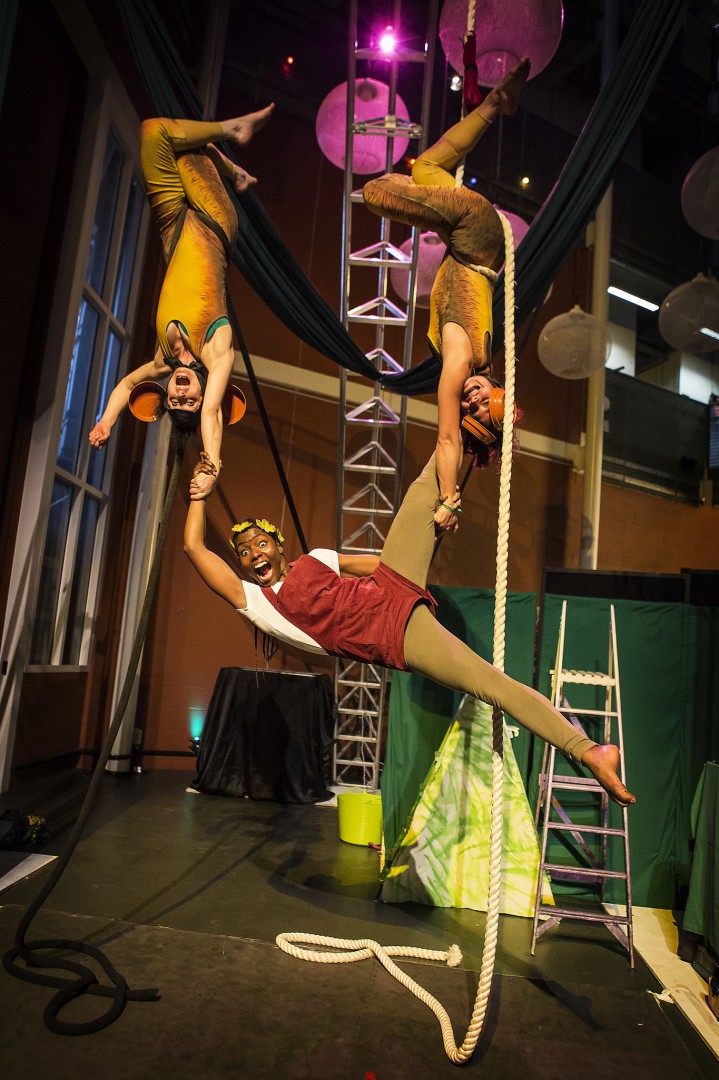 "We were sick of seeing role models that were princesses in towers waiting to be rescued, always the second string to a male protagonist. We thought how refreshing would It be to have a female hero who is physically strong and has to save everyone else!"
(Hannah Stone, Gramophones Co-Artistic Director)
Tarzanna invites all children to think differently about the role of girls and their power and potential to change the world. The show is non-verbal and is therefore suitable for D/deaf audiences and audiences who do not speak English. Tarzanna was originally commissioned by and performed at Derby Festé in 2016, and has since been performed at Circus Hub (Nottingham), Curve (Leicester) and Leeds Castle. In 2019 it tours to six exciting venues across the UK.
The show delights young audiences as they are taken on a journey into a magical world through playful aerial storytelling, original music, moments of interactive fun, puppetry and acrobatic brilliance.
Anna doesn't like mess and prefers all things to be in order. Her neat and tidy world is turned upside down when she is magically transported to the rainforest and discovers wonders she's never seen before. Wild creatures appear and dance before her as she swings through the jungle of her dreams. When her new home is put in danger, she realises she can she let go of her need for tidiness and become the wild Tarzanna, facing her fears in order to save her newfound animal friends.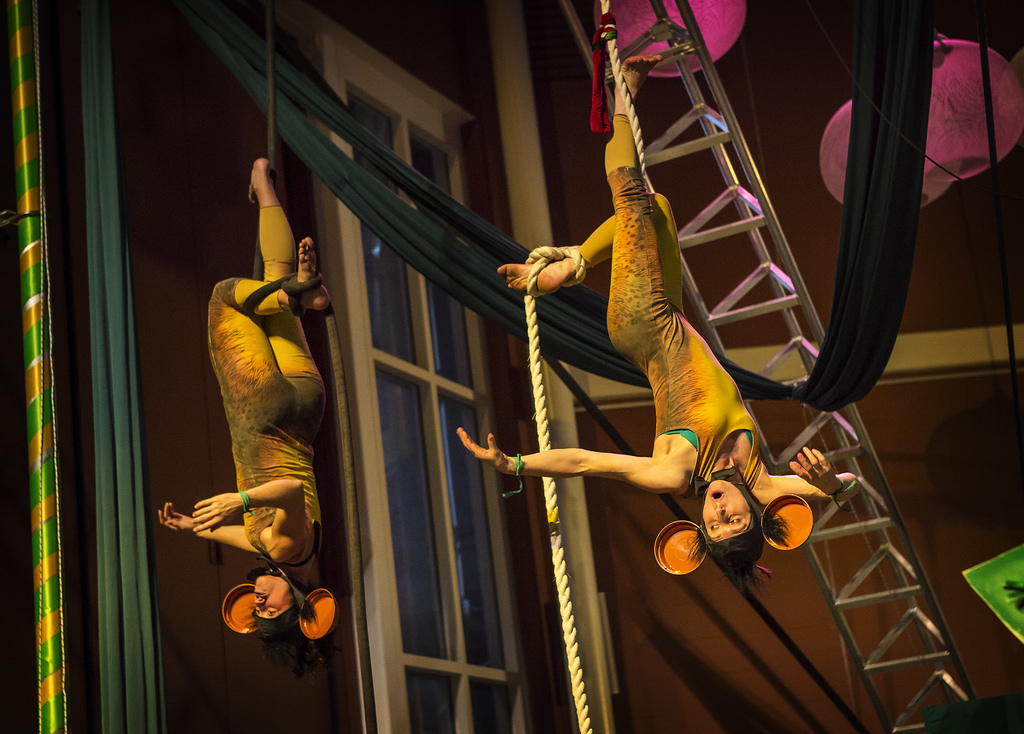 "I thought the acrobatics were really good. I want to do that!" - child in audience.
"An absolute treat, a real highlight of Inside Out 2017 and needs to be seen far and wide. Girl power!" - Suba Das, Associate Director, Curve
"Tarzanna was wonderful. Just loved how everyone from 9 months to 90 got it- a beautiful production" - David Lane, Venue programmer
Tarzanna was originally devised with Derbyshire based theatre company Babbling Vagabonds, for the 2019 tour it will be directed by Ria Ashcroft and produced by Hannah Stone, co-directors of The Gramophones Theatre Company. The Gramophones are a playful female theatre company, who devise honest theatre that places the audience at the centre of the performances. They use inventive storytelling, physical theatre, clowning, circus and autobiographical work to create accessible theatre.