A great sofa or chair combines comfort, style, and practicality. It's the focal point of most rooms and the place where you and your family will spend significant amounts of time. It's a big investment, and we're here to help you get it right, first time.
At Amanda Hanley by Design, we are delighted to showcase a wide variety of our furniture collection in our spacious new showroom. 100% British-made, using the finest materials and craftsmanship, each piece is bespoke and can be made to measure, altering dimensions, finishes and details to fit effortlessly into your space. Our custom-made pieces not only look beautiful, but they will stand the test of time – a true investment piece. 
A Starting Point
Being the room's focal point, it makes sense to use a statement sofa or chair as the inspiration behind a whole scheme. In new spaces, this gives you freedom and flexibility to choose whatever you are most drawn to, in terms of style, pattern and colour. When it comes to refreshing existing rooms, either keep it simple with a neutral tone or choose a bolder colour or pattern that works well with your existing pieces.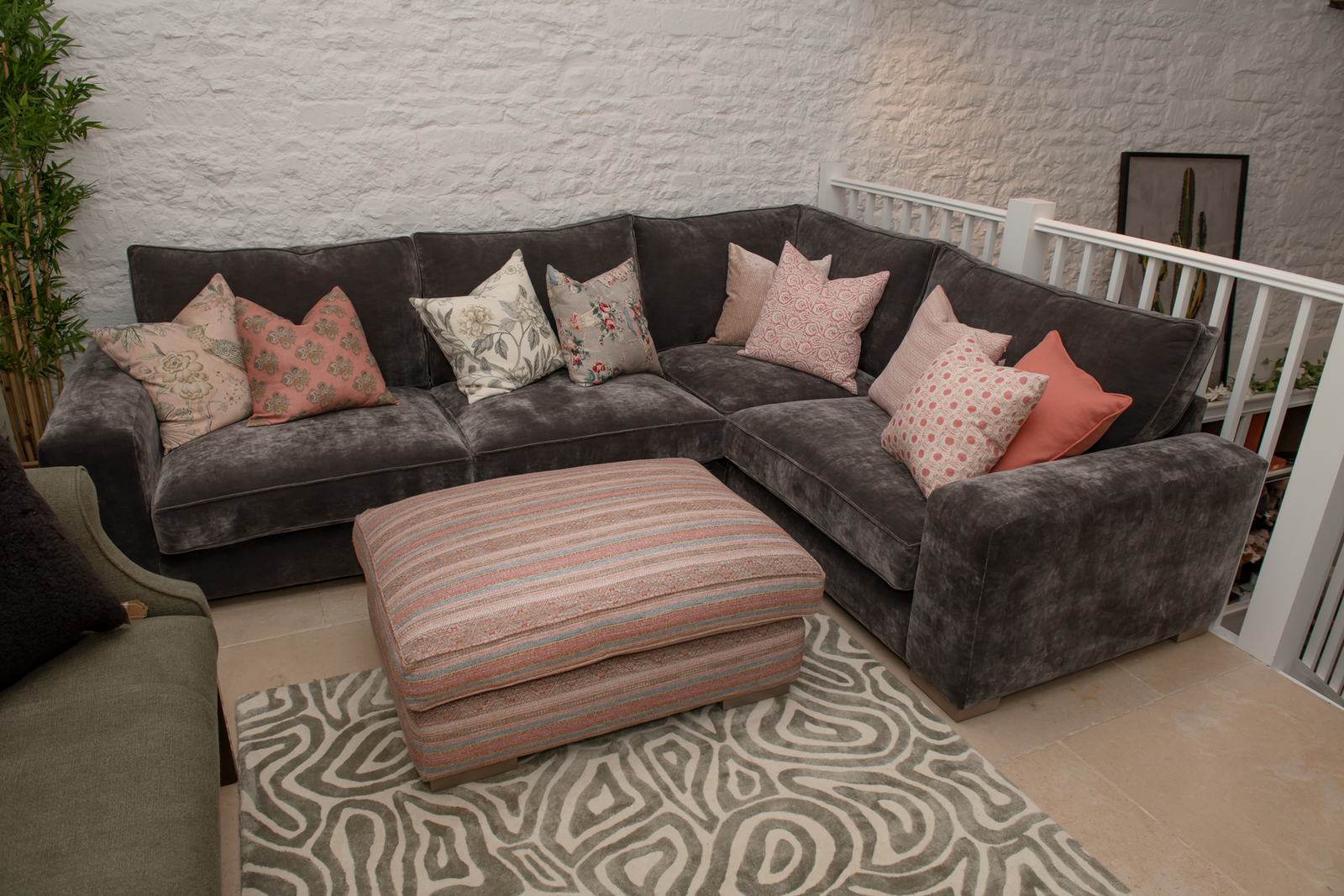 Important Considerations:
First, you need to think practically and consider the size you need. Evaluate your space, using any existing furniture as a guide:
How much space would you like your sofa to take up? Smaller spaces will inevitably need a more straightforward, more compact style, with the potential for a small L-shape. Larger spaces can benefit from a curved and more sumptuous style.
Where will other pieces of furniture fit in relation to your sofa? Consider space for a coffee table or upholstered footstool, side tables and lamps.
Will you include other seating within the space? Opt for a large, statement corner sofa for a relaxed and informal family vibe. Or chose a combination of a smaller sofa and several comfortable armchairs.
When having a bespoke sofa made, it is all the more important to get the dimensions right. Too small, and you will lose vital seating space, as well as feeling lost. Too large, and you risk making it difficult to navigate space that appears smaller and cramped.
Second, you need to consider the function of the space and how your seating will be orientated. Analyse your lifestyle – what will the space primarily be used for? If you often have guests, create a sociable semi-circle of seating. If you like to wind down in front of the TV, make sure the sofa has a comfortable view. Do your family all use the space at different times, in different ways? Create several different seating areas which can either be enjoyed individually or easily moved to socialise as a group.
Next, decide the shape and style of your sofa. Take inspiration from your property, consider whether you want to keep it classic or go for something sleeker and more contemporary. Consider your existing furnishings. Do you want them to match, or would you prefer a contrast? A sleek L-shaped or corner sofa, like our Swinbrook sofa, works well in open-plan spaces to divide and zone the space. A traditional style sofa with an English roll-arm works perfectly in a farmhouse or cottage. A bench style sofa, like our Formal Sofa, works seamlessly in entranceways and hallways.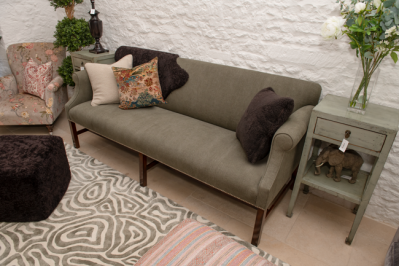 Now that you have your sofa, you can begin to consider armchairs, footstools, and cubes to create additional seating in your space. For a relaxed look, pair a sofa with two un-matching chairs, or, for a more formal style, pair two matching chairs together with a side table. Aim to create visual contrast between different seating options to add depth to the scheme.
Choosing Colour, Fabric and Pattern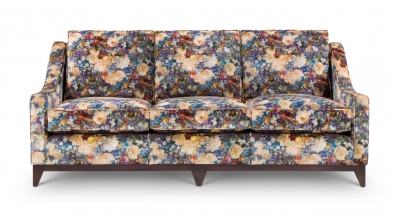 Plain or Patterned?
The most important thing is to choose a design that you love, and that will last a long time. Plain and neutral styles will likely stand the test of time and allow flexibility to change your scheme along the line. Patterns are more durable, withstanding general wear and tear and disguising the stains of everyday use. It's essential to consider the sofa or chair on which your fabric will be. Smaller, more intricate chairs may benefit from a plain fabric or smaller scale pattern. Larger pieces will suit a larger, bold pattern.
If you choose to go for a bold pattern, go with your gut instinct, it's usually right!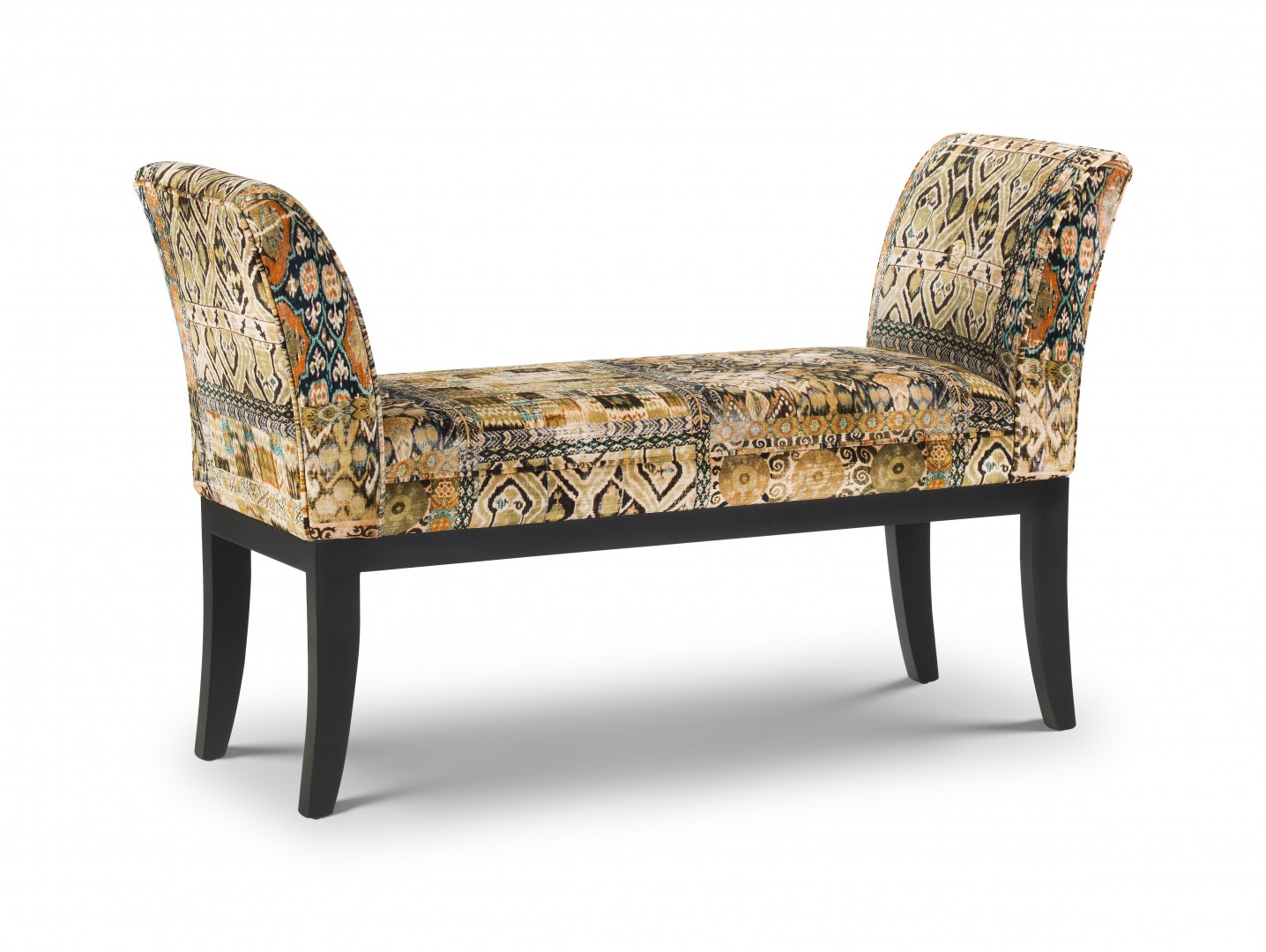 Bright and Vibrant
Colour affects your mood. Including a pop of orange velvet or a pretty summer floral might do the trick in making your day. Cooler colours such as deep, moody blues or greens will create a calming sanctuary. Plain or patterned velvets are the perfect way to add a sumptuous pop of luxury into your space.
Timeless and Calm
Choosing a neutral colour for a key piece of furniture is a safe and sensible option. Whether you chose a subtle woven pattern or a block colour weave, this option is bound to stand the test of time. They also allow flexibility to change a scheme if you get bored quickly.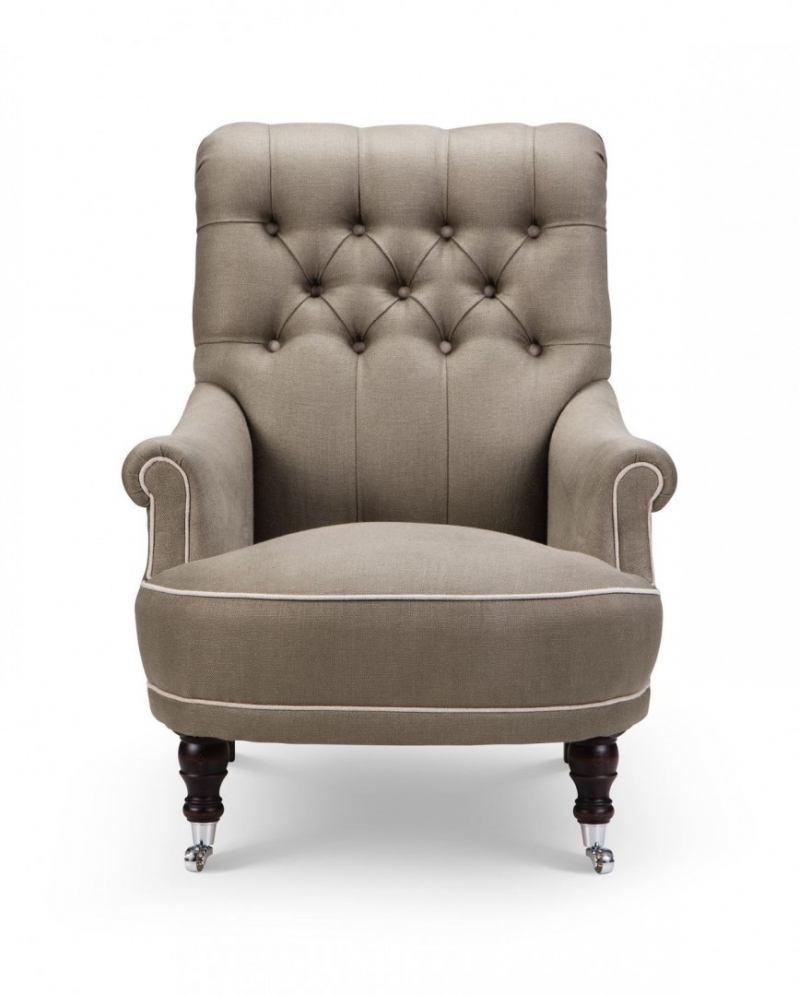 The Finishing Touch – Cushions
After deciding on your sofa fabric, the final and perhaps most exciting stage is to choose your cushions. Cushions can transform a flat space into a luxuriously vibrant indulgent scheme. The beauty of cushions is that you can purchase a minimum of one metre of fabric, allowing more flexibility to choose those more luxurious, statement fabrics. Play with colours, textures, and pattern – add contrasting pipes or elaborate trims for maximum impact.
An ideal way to create a versatile and interchangeable scheme for all time of year is with cushions. For winter, choose luxurious textures, moody, deep tones, sumptuous, patterned velvets; add one of our faux fur throws for maximum cosiness.
For summer, choose lighter, more delicate fabrics: plain or patterned linens and silks, vibrant velvets, patterned florals.