As we are indeed commemorating World Kindness Day (13 November) this issue, would you be kind enough to send me a cheque for a new Ferrari? I guess that's unlikely so I won't press you, mainly because one of our other themes this month is winter glamour, so a Ferrari would be a contradiction in terms. Glamour yes, but in winter we put Ferraris away.
World Kindness Day
Sticking with the theme of World Kindness Day and maybe your need for a new car, your other half may be inclined to treat you to something a little more affordable and weather dependable. Our new car choice needs to be pretty all-purpose and certainly environmentally friendly.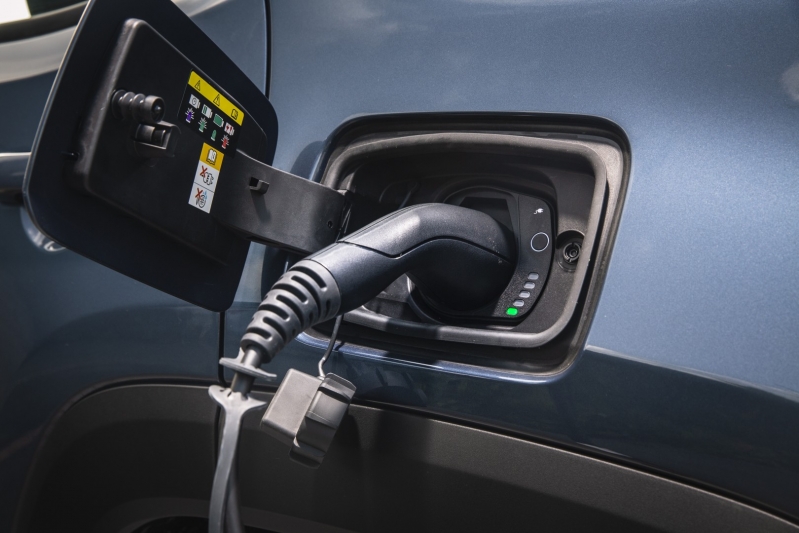 So, how about the new plug-in hybrid version of the Jeep Renegade? It comes in three trim levels and two power outputs. Here we look at the middle of the range and most likely bestseller, the Limited. It's a kind of 'have your cake and eat it' vehicle, this one, ticking all the 'what if…?' challenges the weather might bring.
If we get a really bad winter this year, the Renegade gives fulltime four-wheel drive, and seems easily able to cope with the UK's highly unpredictable weather. We tested its ability for mild to even severe off-roading over some pretty rough terrain in South Wales, where the car coped admirably and (to our surprise) overcame obstacles you'd only dare to tackle when a nice smiling marshal is standing alongside the apparently suicidal terrain with that knowing expression of confidence. Real world off-roading for the average buyer is akin to what we did in Wales, and that is a lot more than you are likely to try with your own Jeep Renegade. So, to all the Jeep anoraks out there we can assure you the Renegade has not gone 'soft', just hybrid-electric. That means you can take a trip to Oxford Street in your new Jeep Renegade congestion charge free.
I guess if you're Rambo you might disagree on the 'gone soft' issue. Noise and 'macho' go hand in hand with Jeeps, you might say, but none of that fits the present day, nor the consensus of scientific opinion on what we need to do to save the planet. At the heart of it, neither does it sell cars… anymore. What does sell cars is the Renegade's CO2 figures (49g/km) and a hybrid fuel consumption figure of 123-134 mpg. Equally so, the Renegade's ability to run up to 26 miles on electricity alone.
Winter glamour?
You'll be surprised to learn the Renegade adds a little winter glamour to the equation too. It is indeed rather plush inside, the 4E version we drove wanting for nothing in the electronic equipment department, with user friendly controls and multi-function steering wheel to boot. It is indeed an environment conducive to the real-world use of such a vehicle; family oriented and all-purpose.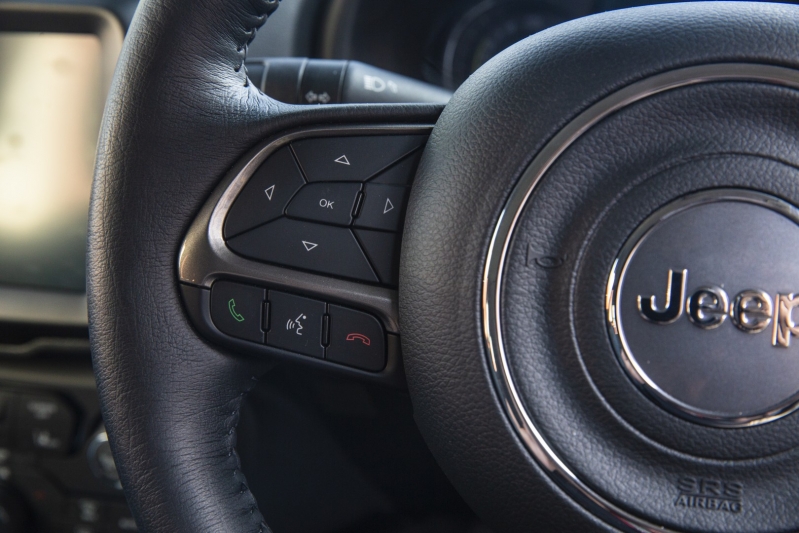 Yet you can hardly call the Renegade glamourous – a bit stylish in a boxy kind of way maybe. Yet Jeeps were never meant to be glamourous; more like streetwise and hardcore, and certainly a reassuring set of wheels for a bad winter. Time moves on and what the consumer vehicle buying stats show is that demanding car buyers want SUVs, along with saloon-like comfort, all-purpose family use, and a sporting drive. In other words, we're spoilt. The first two boxes are easily ticked with the Renegade, but what surprised us most is that sporting drive. It took a bit of Welsh valley terrain in pretty bad weather to prove that you can get away with being a responsible hooligan on the twisties in the Renegade and live to tell the tale. Handling is composed and safe, reassured by oodles of four-wheel drive grip and good body composure on sharp undulating bends.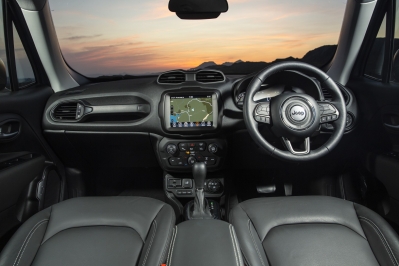 This is new Renegade. Get behind the wheel with an open mind, look at the money-saving stats aligned to the concept, think about all the many and varied things you can do with this car, and you may well end up being kind to yourself and buying one.
Images courtesy of ©Martin Brent 2019
| | |
| --- | --- |
| Model Tested | Jeep Renegade 4xe 1.3 GSE T4 16v 150hp |
| Starting OTR price | £34,500 |
| Engine | 1332 cc petrol electric |
| 0-62 mph | 7.5 secs |
| Top Speed | 113 mph |
| Peak torque | 270NM @1800 rpm |
| CO2 emissions | 49 g/km |
| Fuel consumption/hybrid assisted | 123-134 mpg |