The UK beauty industry was valued at over £12 billion last year and it is growing. With serious, science-backed research generating an ever-growing choice of products, beauty is big business. Obviously, not all products are created equal, but I've selected, tried and tested twelve of the best, capable of delivering scientifically proven results.
Minimise Baggy Eyes
Revitaleyes from FreezeFrame is Australia's No 1 eye treatment. Containing a trio of peptides with vitamin C and hyaluronic acid it works by moisturising and increasing microcirculation. I like the cool gel formula which instantly reduces puffiness.
£45 freeze-frame.uk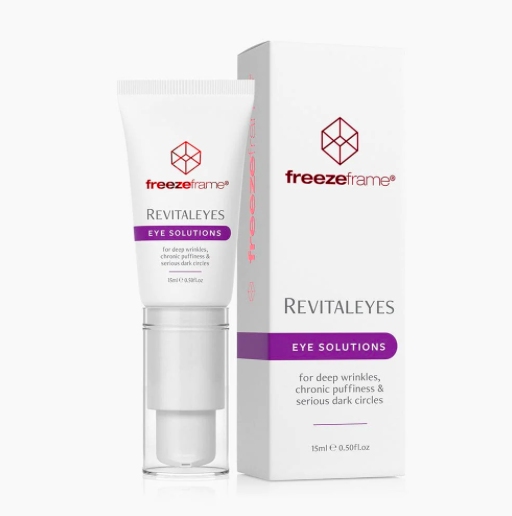 Relieve Stressed Skin
Skin Bureaux uses hemp-extracted cannabidiols, CBD and CBG, which are clinically proven to tackle inflammation. Antioxidant properties, coupled with the addition of niacinamide, help protect against damage. This light lotion is easily absorbed and helps calm breakouts and other signs of stress.
£114 skinbureaux.com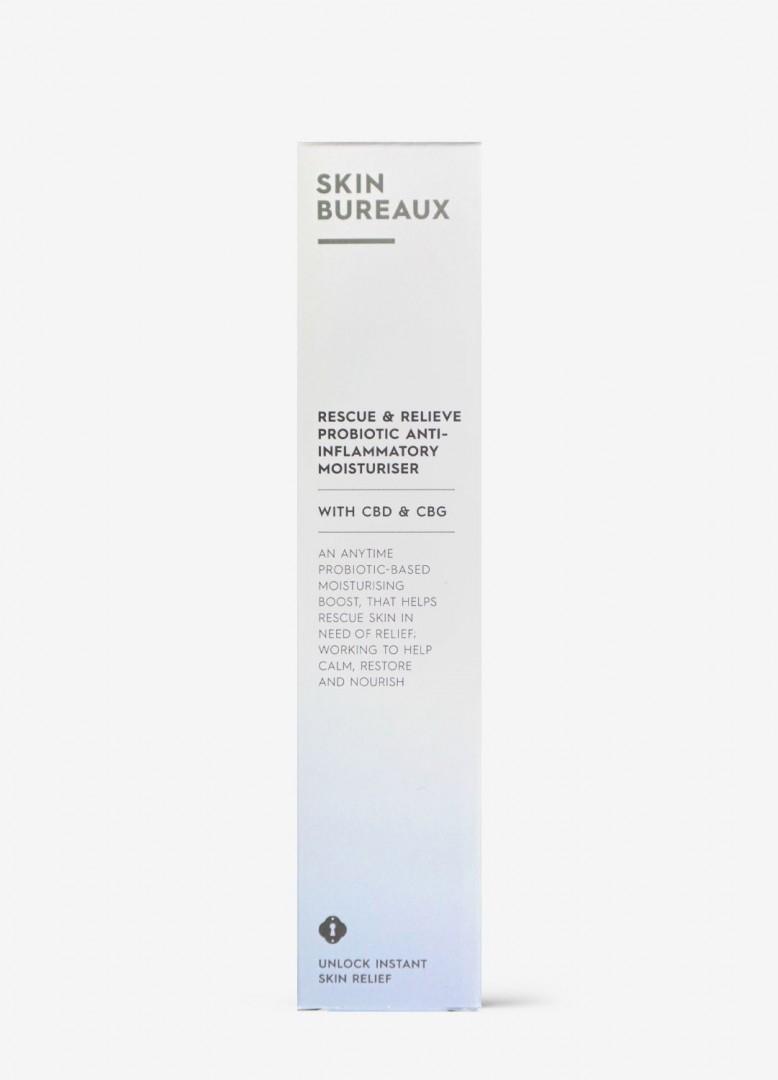 Protect Your Colour
New from the reliably brilliant Christophe Robin; Colour Shield Cleansing Mask is packed with Camu Camu berries, a natural source of Vitamin C, and Macadamia Oil to help restructure the hair fibre. Apply to wet hair, leave on for anything between 5-20 minutes and then lather it up and wash away leaving beautifully soft, vibrant colour.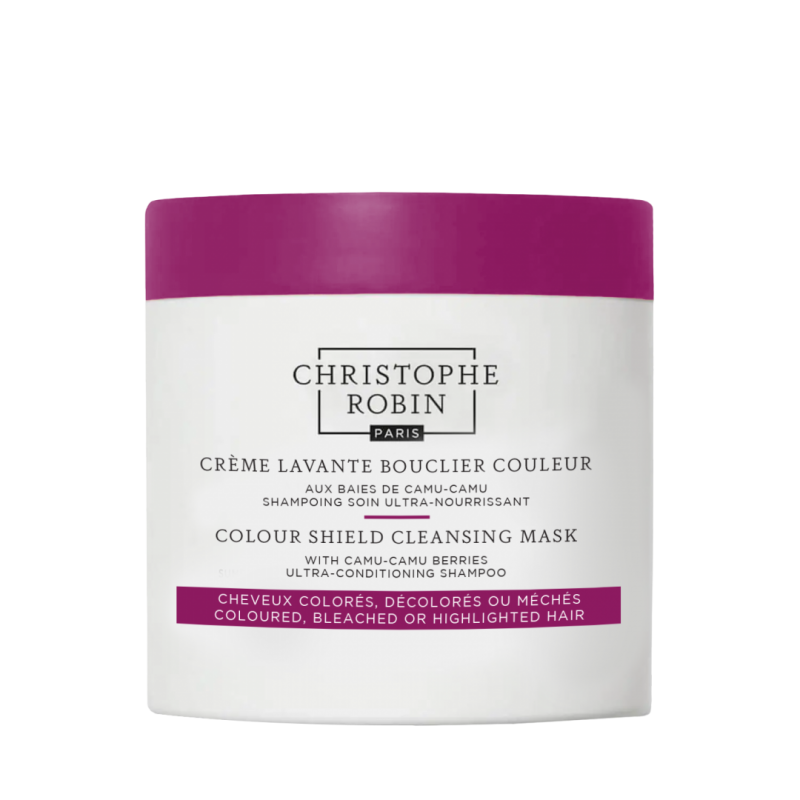 Increase Radiance
Environ work with Vitamin A, acknowledged to be the essential ingredient in achieving more radiant skin, to create products which topically top up your daily levels. Your face will look healthier, firmer and more glowing, regardless of age. This isn't about indulgence or treating your skin, it's about consistent use and visible results.
From £26 harveynichols.com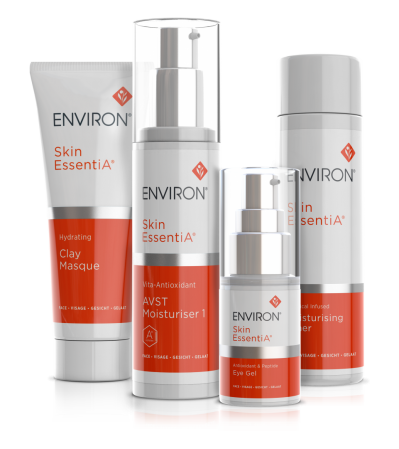 Sustainable Smiles
With natural ingredients and sustainable packaging Happier literally does what it says on the tin (tube). Formulated around hydroxyapatite, a mineral present in our bones and teeth, regular use helps prevent softening and reduces sensitivity, plus natural enzymes repel stains. Would you think me superficial if I admit that the stylish aluminium casing is also a huge plus?
£20 for 2 happierbeauty.com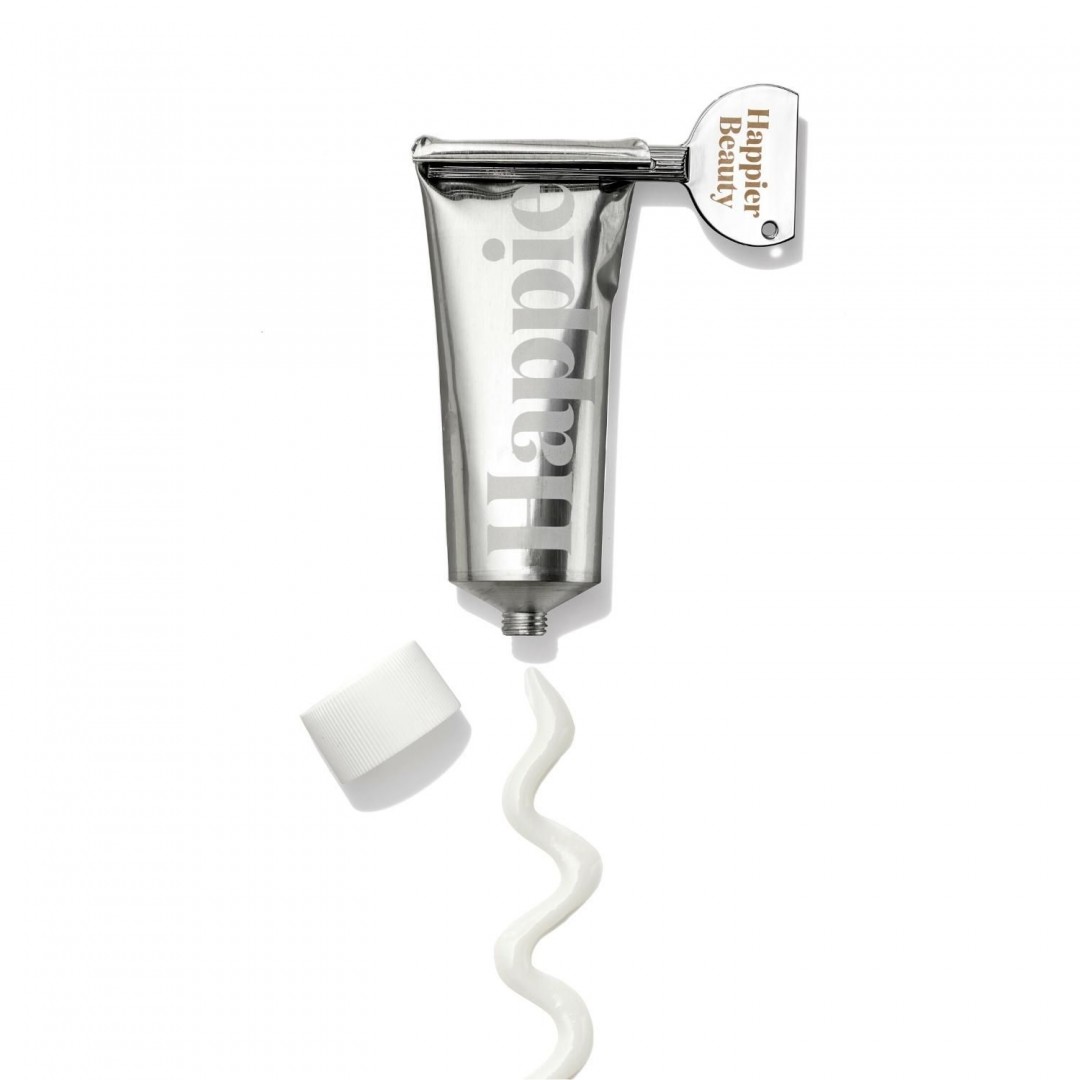 Super Hydration
The Hyaluronic Elixir from Skinician is so lightweight that you'd be forgiven for thinking you were patting water onto your face, but this liquid contains three molecular weights of hyaluronic acid to hydrate, plump and protect. It gets to work from the inside out and this versatile formula will improve the appearance of dull, dry, dehydrated, oily, menopausal and/or sensitive skin and is suitable for rosacea.
£38 skinician.com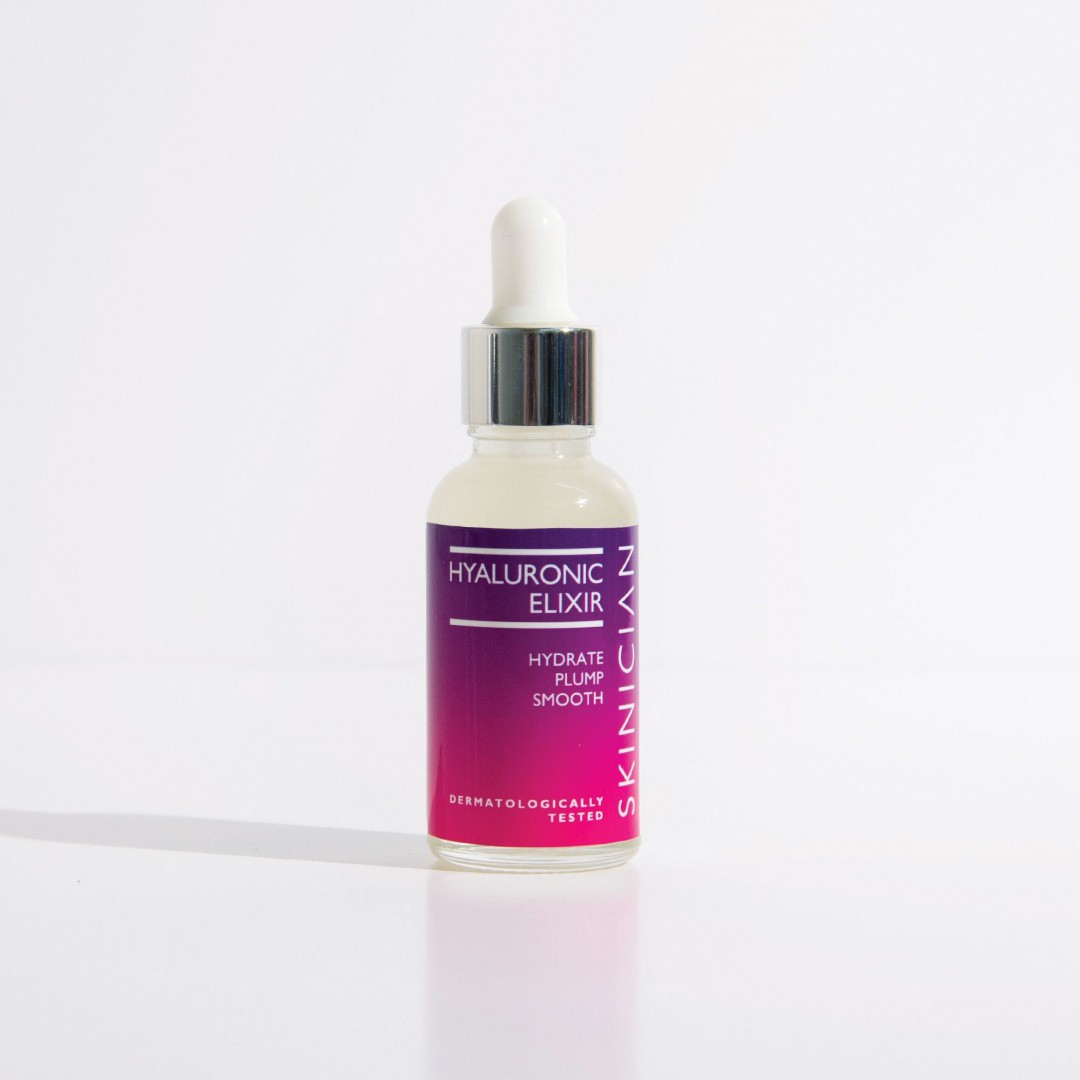 Blemish Be Gone
Seems like hypochlorous acid is the latest skin-saviour to be championed by the beauty world. This naturally occurring molecule is created by our infection-fighting white blood cells and comes into its own when battling infection and injury. It's non-toxic and works to deliver healing oxygen where it is most needed. I found it performed a minor miracle on an aggravated zit, working almost instantly to calm down the affected area and take away the stinging pain.
From £18.75 hycloskin.com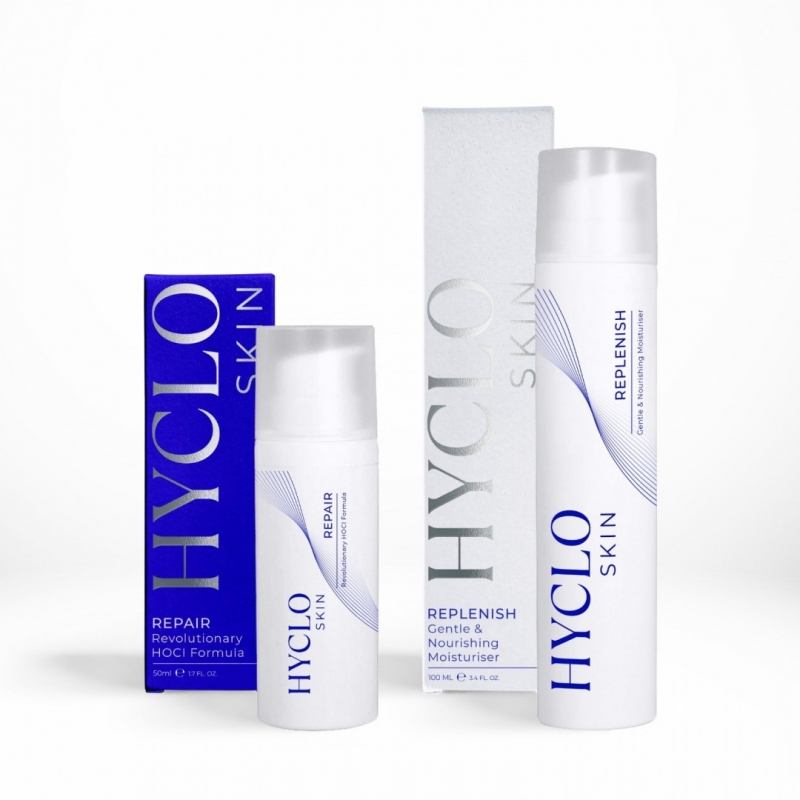 Sun Protection
Year-round sun-protection is a must. Just because the holiday season is passed, it doesn't mean you can skip this step in your routine. L'Oréal Paris launched L'Oréal Paris Revitalift Clinical SPF50+ Invisible Fluid this summer, a hybrid daily UV protection with active skincare ingredients (Vitamin E, Vitamin C, Hyaluronic Acid and Glycerin). In use, it leaves an ultra-thin layer which is invisible on all skin tones.
£19.99 boots.com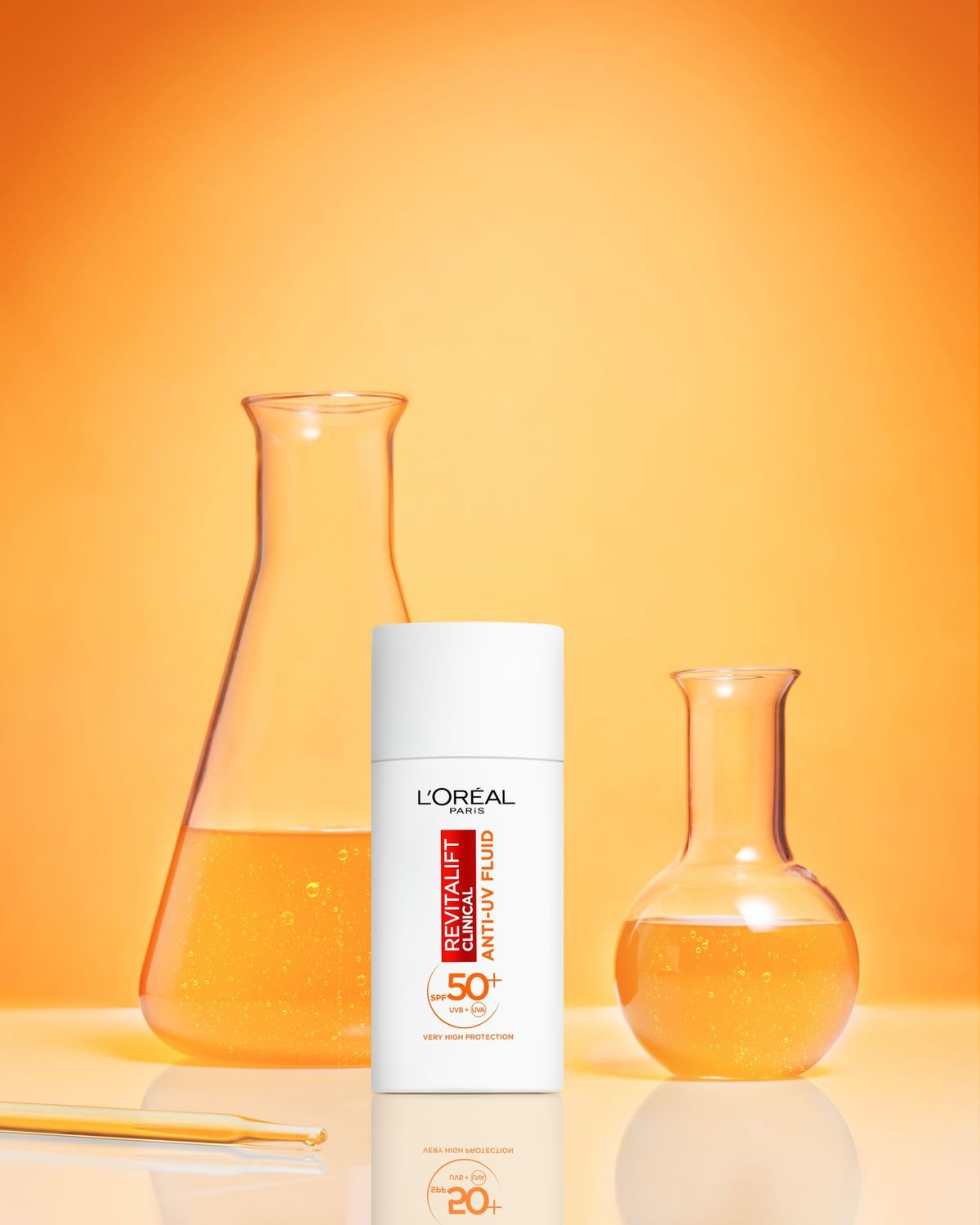 Dark Spot Treament
Vitamin C Ester is a stabilised derivative of Vitamin C, able to penetrate more deeply into the surface to tackle dark spots, acne scars and hyperpigmentation. It's used in Perricone MD's weightless Vitamin C Ester Brightening Serum which tests show prevent further darkening and also improve the appearance of existing discolouration. Other ingredients ensure skin if feeling tip top after use.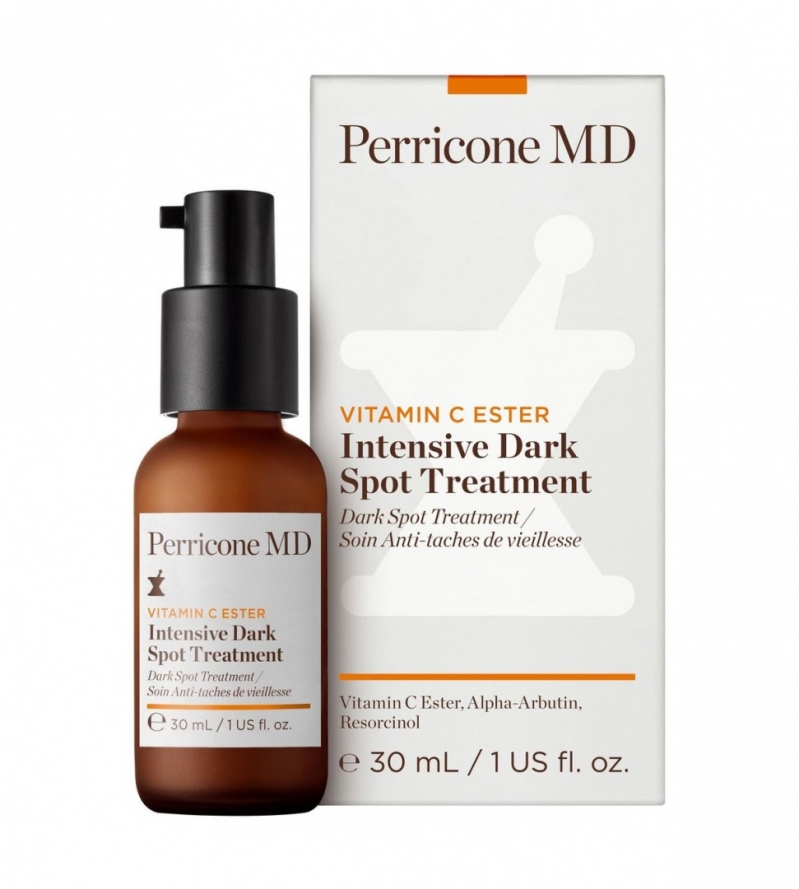 Power to your Hair
Paul Mitchell is the latest haircare brand to bring out a hair bonding range: Bond RX. Containing silicone-protein bond builders, this three-step system works to strengthen fragile follicles. First, a lightweight cleanser, to be followed by a conditioner which reinforces broken bonds and alleviates damage. Then, apply the treatment. It fuses to the hair fibre leading to significantly less breakage and improved overall condition.
£40.60 for the set sallybeauty.co.uk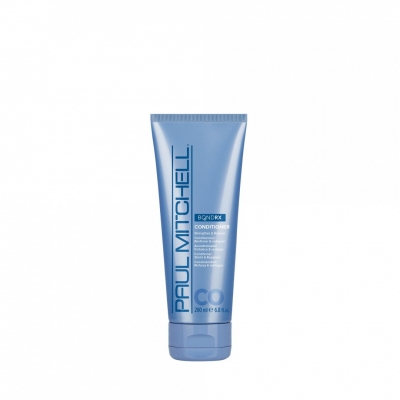 Super Serum
Dr Anthony Nakhla, a dermatologist and leading authority on skin cancer describes his approach as 'meaningful clinical'. His Eighth Day serum is built around a peptide-rich plasma which helps mimic the appearance and texture of healthy skin and is contained within a lipophilic delivery system to stimulate regeneration from within. Results are promised within four to six weeks, I saw them in two, with facial lines lessened and bounce regained..
£270 harrods.com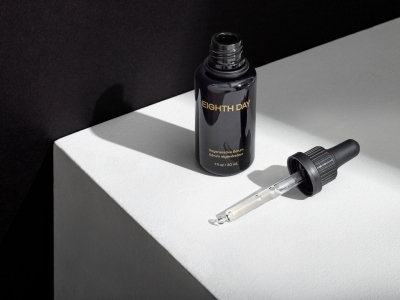 Sensory Scents
The Nue Company have a series of what they describe as 'sensory supplements in fragrance form'. Water Therapy is breaking ground (or waves) by being the first fragrance using VOCs (volatile organic compounds) found in an oceanic setting, triggering the pathways in the brain and making a neurological connection to blue spaces. Think of the feeling of relaxation you get from being by the sea. In scent terms this translates as a soothingly familiar fragrance built around the notes of clary sage, seaweed, cardamom and marine salts, balanced by the warmth of sandalwood and amber.
£85 thenueco.com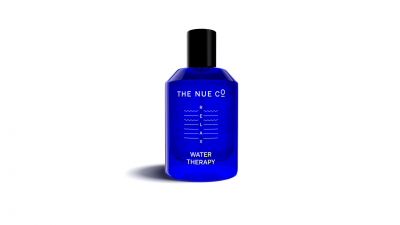 GLOSSARY
Peptides: a short chain of amino acids. In skincare they work to rebuild and repair damage and encourage the production of collagen
Hyaluronic Acid: a biocompatible polymer found naturally in the fluid around the eyes and joints where it acts as a cushion and a lubricant. It is a humectant, meaning it is able to retain moisture.
Cannabidiol: a non-impairing compound found in marijuana (hemp) which is used in skincare to reduce the appearance of inflammation and counteract damage.
Niacinamide: also known as vitamin B3, it is a water-soluble vitamin which improves the skin barrier and reduces the impact of environmental damage. It is highly compatible with other ingredients and has many benefits for a range of different concerns.
Hyperpigmentation: when the skin produced excess melanin (the pigment which colours the skin) it can create patchy discolouration. This can be present any skin type, tone or colour.
Lipophilic: meaning a substance which dissolves more easily in lipids (oily compounds) than it does in water, enabling it to penetrate the lipid layer for deeper absorption