Whilst on a plant hunting expedition, intrepid young plant hunter Tom Hart Dyke was kidnapped and held captive by FARC guerrillas in the Colombian jungle for nine months in 2000. It gave him plenty of time to think how he could create the garden of his dreams, providing a home to the many plants he had collected on his plant hunting expeditions. Tom used the pages of a much treasured diary to sketch out his ideas and lay out his plans for what would one day become a 'World Garden of Plants'. Whilst held prisoner, he also continued to collect orchids and other jungle plants, using these botanical treasures to create gardens in captivity as a distraction from his death-defying ordeal.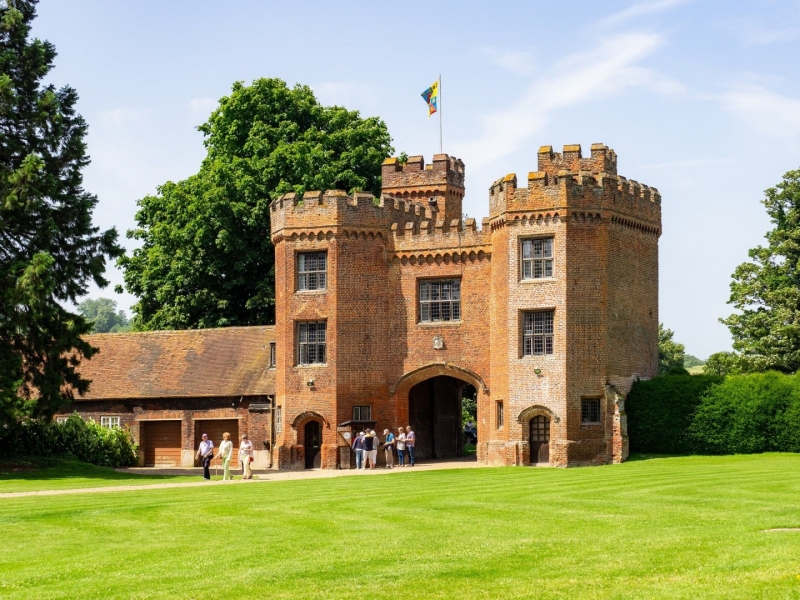 When he was finally released from captivity, Tom returned to his family home in the historic Lullingstone Castle, situated in the beautiful Kent countryside. The Manor House and Gatehouse, overlooking a stunning 15-acre lake, were built in 1497 and have belonged to the same family ever since. The Castle is situated within 120 acres of grounds, and Tom planned to use the two-acre walled garden – previously an herb garden – as the location for his new garden.
When Tom got back to Lullingstone Castle, his parents Sarah and Guy Hart Dyke were in favour of Tom's ambitious plans to develop his 'World Garden,' which would attract visitors and bring vital reserves into the restoration fund required to maintain the old building. However, development of the site was not a straightforward process especially when the local Council insisted that they needed to obtain planning consent. If you watched the BBC2 documentary Saving Lullingstone Castle, which aired in May 2006, you will remember the struggles Tom and his family and friends went through to create a garden laid out in the shape of a map of the world, with plants located in their respective areas of origin, all of which had been collected by Tom from around the globe. One of the main challenges that Tom and his team faced during the initial planting stages had not been entirely obvious at the outset. 
Tom explains: "One of the major challenges we faced was actually identifying which country the plants we had chosen originated from. We simply could not plant them in the wrong country in The World Garden! The origins of plants are becoming easier now, as more is known and we have access to the internet which back in 2000, was not so easy. It all took so much time to do."
However, when we watched 'Return to Lullingstone Castle' shown a year later, we finally saw Tom's vision coming to fruition with parts of the garden already established and visitors enjoying meeting with Tom and seeing his wonderful collection of rare plants. The garden continues to expand year on year, as more rare plants are added.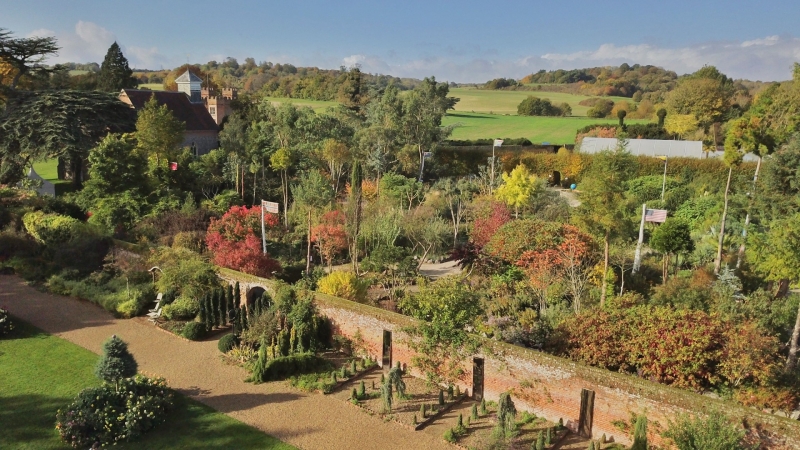 Amongst the extraordinary specimens you will be able to see in The World Garden, planted close to Uluru/Ayers Rock in the Australian border, is an example of the oldest tree in the world: a Dinosaur Tree called 'Wollemi Pine'. Other specimens that Tom is proud to have in his collection is the world's rarest Gum Tree, (Eucalyptus morrisbyi), which he collected in Southeast Tasmania in 1999 and which flowered for the first time some ten years later. There are thousands of other horticultural delights from around the globe for visitors to be inspired by, including the stinky 'Dog Pooh Plant' (Hoodia gordonii) from the Kalahari Desert, planted in the Garden's Moroccan Blue Room; the world's most dangerous plant the 'Queensland Stinger' (Dendrocnide moroides) and the hottest chilli, 'Dorset Naga'.
When asked what his favourite plants is in his collection, Tom replied: "Gosh, what a tough question! There are just so many botanical beauties to choose from. But there is one plant that stands out. It is called Paeonia tenuifolia or 'Fern Leaf Peony' and hails from Southwest Russia. In spring its wonderfully dissected fluffy tactile foliage emerges, followed by deep red flowers that sit on top of the growth terminal. Such a cute plant."
Over the years since 'The World Garden' first opened its doors to visitors, Tom and team (made up of family and volunteers), have created some remarkable specialist structures home to yet more fascinating and unusual plants. Containing some 1,000 varieties of Cacti, Succulents and Bromeliads from around the globe, the Hot 'n' Spikey House provides the perfect atmosphere for specimens requiring a hot, arid environment. Visitors are treated to many 'wow' factor moments both visually and aromatically, with endangered species such as the Mexican 'Mother in Law's Cushion' and the 'Smelly Socks Plant' from the Canary Islands which has unpleasantly perfumed white and yellow flowers from January to July.
Inspired by his time in captivity, in 2009, Tom built The Cloud Garden where you will find some 250 plant varieties from bulbs to ferns to trees, all originating from temperate zones of the world. More used to growing with heavy cloud cover and moisture soaking their foliage, plants from the Canary Islands, Australia, New Zealand, Africa and Asia grow happily together creating a jungle feel where visitors may think they need a machete to access the pathways weaving between the plants. Amongst the specimens on view are 'Tree Dandelions' from the Canaries, 'Crested Iris' from China and a Cestrum fasciculatum from Mexico that has tubular orange flowers.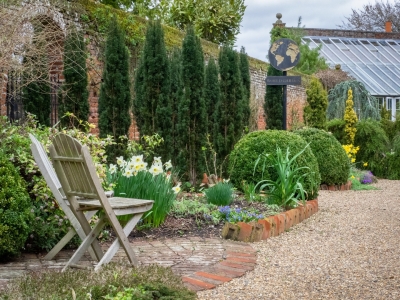 Celebrating its 10th  anniversary is the Moroccan Blue Room; inspired by the famous Majorelle Gardens in Marrakesh which the Lullingstone Team has visited on several occasions. Here lives a vivid collection of plants from the Mediterranean region from bulbs to palms and colourful Bougainvillea. The design of the Blue Room has a Moorish influence, and a mosaic-covered fountain provides the tranquillity associated with Moroccan gardens. 
  As you leave the area containing The World Garden, head through the moon-gate towards the River Darent where a substantial and varied Arboretum is located. Amongst the trees is Lullingstone's National Collection of Eucalyptus; many of the trees were selected by Tom during a sponsored expedition to Tasmania in 1999.
  Cross Lullingstone's first wooden bridge and walk into the flat, moist Flood Plain Meadow home to the Orchid Meadow. Planted with dozens of native orchids suited to the moist conditions, this part of the grounds are yet to reach full maturity. However, visitors to the Castle who view the meadow from May to July will enjoy the spectacle provided by the Marsh and Common Spotted Orchids.
  If you are looking for somewhere utterly worth the journey from Oxfordshire, Lullingstone Castle and The World Garden re-open between 1 April – 30 October. Visitors are welcomed every Thursday to Sunday, including Bank Holiday Mondays (excluding Good Friday) from 11 am – 5pm. The Manor House is open for free flow on Bank Holidays and for events. To kick off the season over the Easter period, there is plenty of family fun available with an Easter Trail and Quiz. This will appeal to aspiring plant hunters and lovers of some of the most unusual plants to be found in the UK and will run on the 16, 17 and 18tApril from 11 am to 5pm.
  In September, on the 24 and 25  (11am – 5pm), curator Tom Hart Dyke will be hosting a specialist Mexican Celebration Weekend entitled Cactus at the Castle, teaming up with the British Cactus & Succulent Society. Visitors will be able to browse and buy from leading nurseries and growers. There will also be stunning Dahlia displays to admire and Darren Everest Dahlias will be there with a pop-up plant sale.
  There are several fun events throughout the year that Tom is hosting.
To find out more visit  lullingstonecastle.co.uk, visit Facebook @LullingstoneWorldGarden, Instagram@lullingstonecastle
We have a family ticket to give away, see www.oxmag.co.uk/competitions for entry details.