I like to start a new year on an optimistic note, by considering all the nice things that the upcoming year may hold in store. One such thing is certain to be the third season of The Crown, particularly as my favourite character, Princess Margaret (hitherto played by the divine Vanessa Kirby), is to be played by one of my favourite actresses – the equally divine Helena Bonham Carter. There are some actors one admires for their talent, others for their creative choices and still others for their look and, in my opinion, Helena Bonham Carter has achieved this hat-trick. Plus, as the great granddaughter of HH Asquith, Prime Minister and First Earl of Oxford, it seems only right to celebrate her on the pages of this august publication.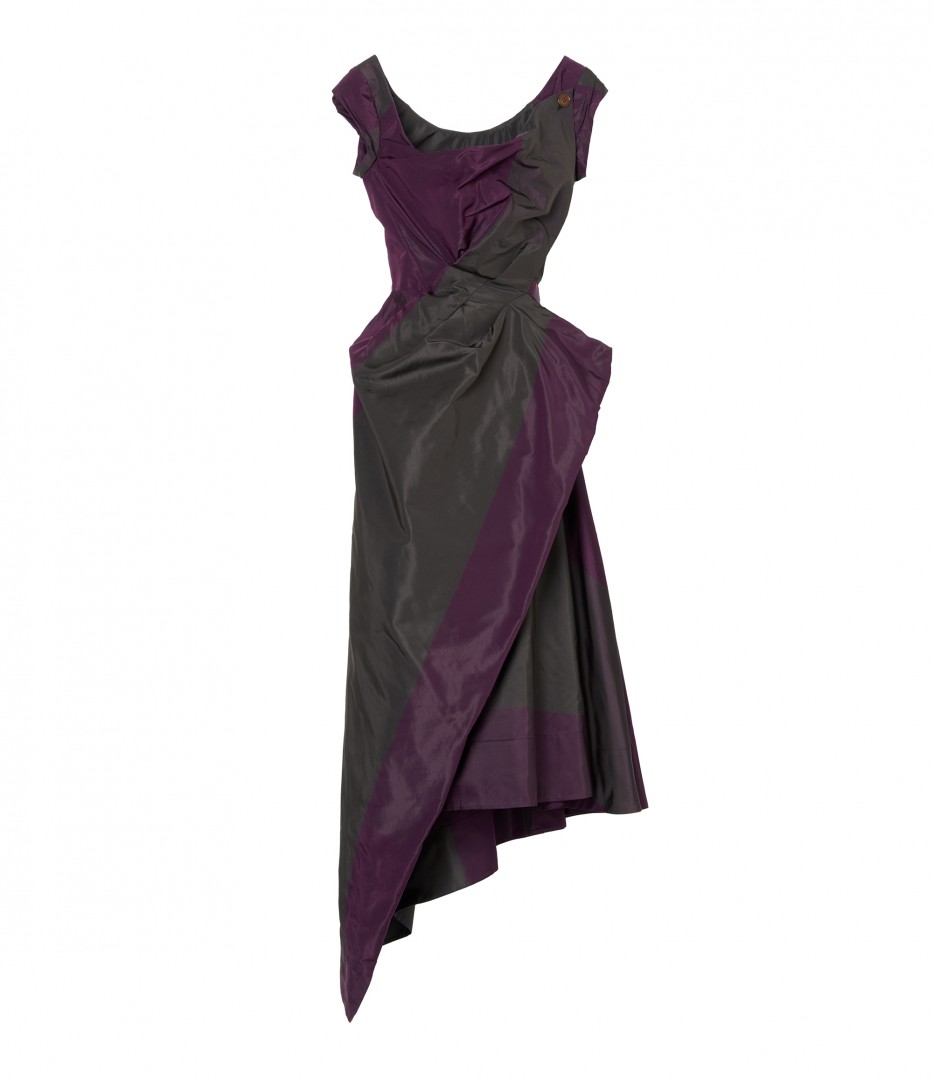 CLOTHES
There's no formal ruling that to be an icon one must have a series of bon mots, but Bonham Carter's statement that imperfection is underrated is certainly one borne out by a lifetime of glorious dishevelment, often in exquisite asymmetry as designed by Vivienne Westwood. I know I featured a dress last month, and while I do honestly try to mix up what is featured on this page, it was hard to resist this Westwood dress, available in her Bicester Village outlet. I reasoned with myself and thought that just because I will be seeing in the New Year at my usual kitchen disco, you may well be going to some glittering evening event that demands serious frockage and who am I to deprive you of this absolute beauty of a gown?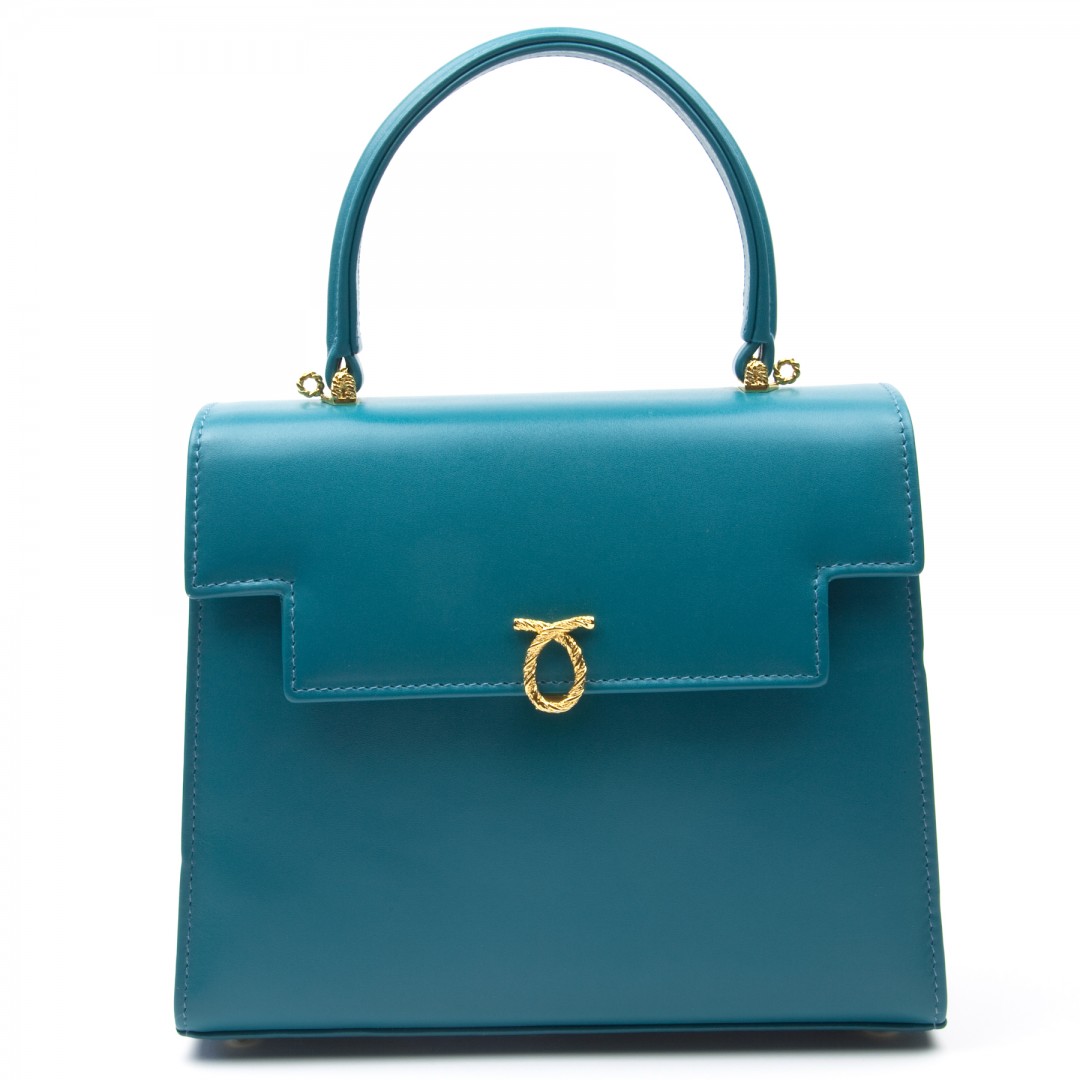 ACCESSORY
As is proper and correct, this month's accessory is the Launer bag. No small part of the joy in watching The Crown derives from swooning over the fashion and I therefore feel it is only appropriate to go off on something of a tangent and direct my focus toward one of Her Majesty's most reliable style motifs: the handbag. Launer's elegant bags are available in a cornucopia of colours, shapes, sizes and styles and have been adorning the regal arm since the brand were bestowed a Royal Warrant back in 1968. Hand-crafted from the finest leather, they are a superb example of classic style: never frumpy when done properly. This is their hero design, the Traviata (£1,850) and although I've selected turquoise to feature here, there is a veritable paint-box of colours to be found online plus all designs can be customised according to individual preference.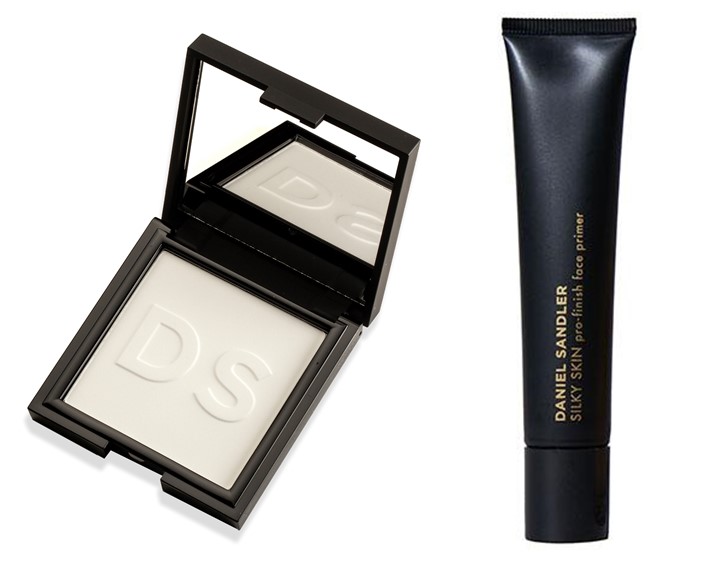 MAKEUP
From the dewy youthfulness of Lucy Honeychurch to the imperious belle dame sans merci that is Bellatrix LeStrange, Helena Bonham Carter's calling card is that alabaster complexion. I'm using alabaster not to refer to her pale skin, but more a porcelain-smooth complexion which can be admired across the gamut of skin colours and tones. As the saying goes, 'Proper preparation prevents poor performance,' and so I turn to primer. Daniel Sandler is a makeup artist with an eponymous range of products and has the added benefit of having worked with Helena BC. He advised me that a common mistake in trying to achieve an even appearance is using a matte foundation as this risks a flat finish which is certainly not the desired outcome. He recommends layering three products: primer to smooth out imperfections (aka the perfectly normal effects of a life lived), a light-reflective foundation in the colour that best matches your own skin and finally, a dusting of powder to set the base and remove any lingering shine. I heartily recommend Daniel's own Silky Skin Pro Finish Face Primer (£22.50) and Invisible Veil Pressed Blotting Powder (£22.50), both of which will work whatever your skin colour. Products are all available from his website (and whilst there, check out his award-winning Watercolour Blush).
SCENT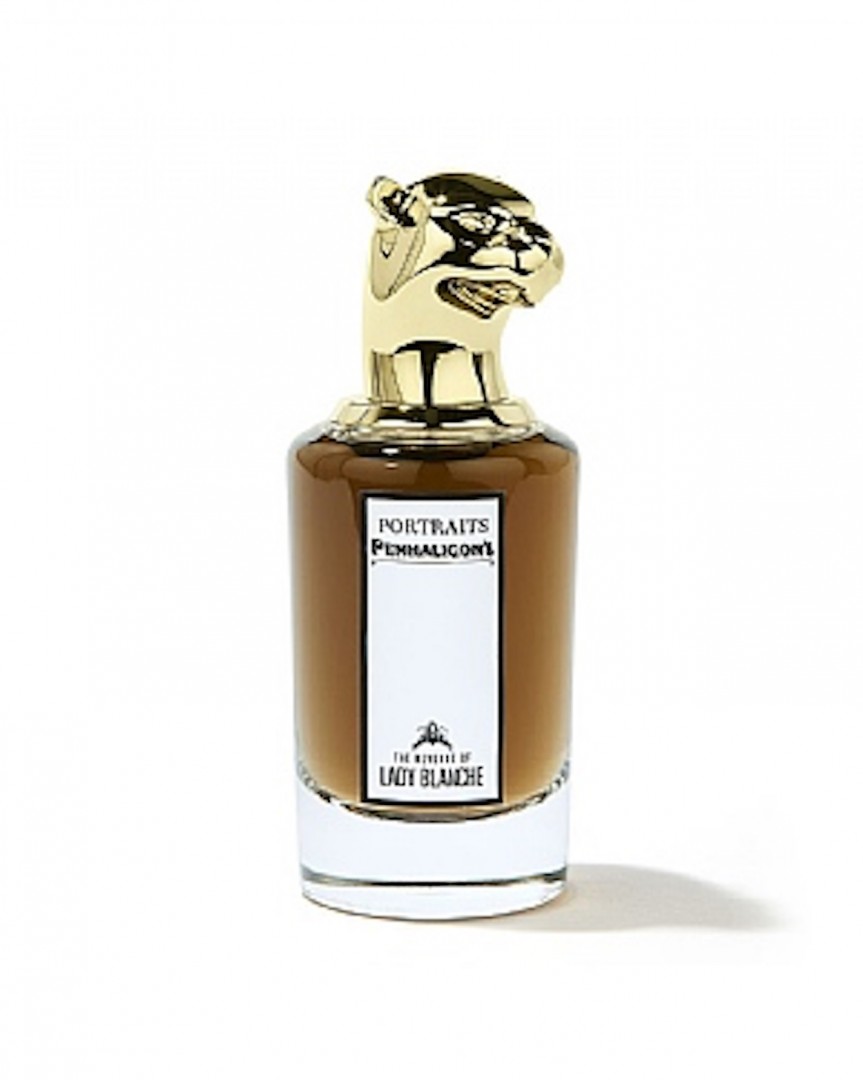 Much as I enjoy Bonham Carter in modern dress (special mention for her role as George in the 2016 adaption of Love, Nina), she remains the unassailable corset queen of the silver screen. Just imagine my glee upon discovering the Portraits range of scents by British fragrance house, Penhaligon's. Not only do the statement bottles evoke a (Tim) Burtonesque aesthetic, but the dramatis personae of the line-up call to mind every costume drama ever shown. My pick is the thrillingly named and 'charmingly dangerous' The Revenge of Lady Blanche (£185, available online). If I told you that it contains narcissi and hyacinth you may mentally conjure a light springy floral, but because of the inclusion of Iris (or specifically the root, orris, also used in gin) it becomes suitable for a more mature, elegant owner, thanks to the powdery notes which Iris brings to any party. The description states this is a green floral, which usually denotes a summery scent, but this has cool sharpness and a depth which makes it rather wonderful for a crisp January.

FINISHING TOUCH
I feel quite confident in proclaiming that there is no occasion for which this wonder would not be the crowning glory. Capes have gained a stealth following since first re-entering the fashion consciousness a few years ago, and there are myriad cape-inspired designs to choose from this season. I've become mildly obsessed by this one – the Nehru collar lends an imperial formality and the intricate embroidery lifts the austere black wool blend. On closer inspection, the slim-fitted cut of this Aarabhi London Belle Embellished Cape (£720, available online) will neither swoosh unbecomingly or add extra bulk. In all, this has a bold quirkiness which is beautiful, unusual, intriguing and beguiling – the perfect pick to finish off any outfit to be worn by one of this country's great eccentrics. Formal evening do? Just add cape and go. Spent the day in jeans and nipping out for a quick drink with friends? Again, just add cape and go. This is going to be my motto for the month.