Spring time is fast becoming the most popular time of the year to get married, and the combination of lighter evenings, warmer temperatures and spring flowers provides the perfect setting for a celebration.
In 2023 just over a quarter of weddings will be taking place between March and May, proving its increasing popularity with couples who long for sunny days without the expense that comes with the high peak summer season.
But what are the trends this year's couples will be embracing to make sure their big day stands out? 
 1. Something Blue
"Blue wedding themes have seen so much growth over the last five years, with online searches increasing by 433 per cent. With the colour blue already synonymous with weddings due to the wedding tradition of 'something old, something new, something borrowed and something blue', brides are taking it one step further by incorporating it into their wedding colour theme.
 Having blue bridesmaid dresses is a big trend for 2023, so this is a great way to inject this colour into certain elements of your wedding like the table settings. Use blue tulle to embellish the wedding aisle and chairs, adorn the reception area, and even add body to centrepiece displays.
 Add some sparkle to your wedding reception tables with stunning pearl blue scatter crystals, along with baby blue tablecovers to create your perfect blue décor setting."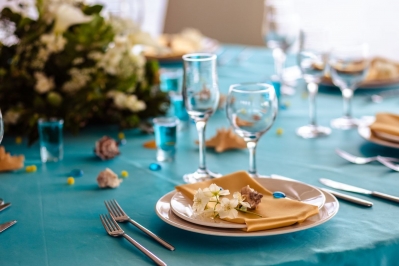 2. Pampas Wedding
"Although the pampas décor trend has been around for a couple of years, it's really set to take off this year with Google searches for 'pampas wall décor' seeing a 150 per cent rise in the past 12 months. And boho weddings are very much a key trend this year, with pampas wedding décor a big element of this for creating a stunning bohemian backdrop.
Style your pampas in nude, monochromatic and beige colours. From adorning it on your wedding sign, table plan, chairs, or even as a wedding cake topper, there's so many different ways to add it into your special day.
Whilst your guests are mingling outside, create the ultimate wedding setting for them with pampas hoops and balloon arches to truly appreciate their surroundings with these eye-catching features. Why not take the pampas theme and incorporate it into your table setting – place pampas grass into vases to make beautiful centrepieces. Or add a touch of pampas onto guests' place cards and napkins for a real wow factor.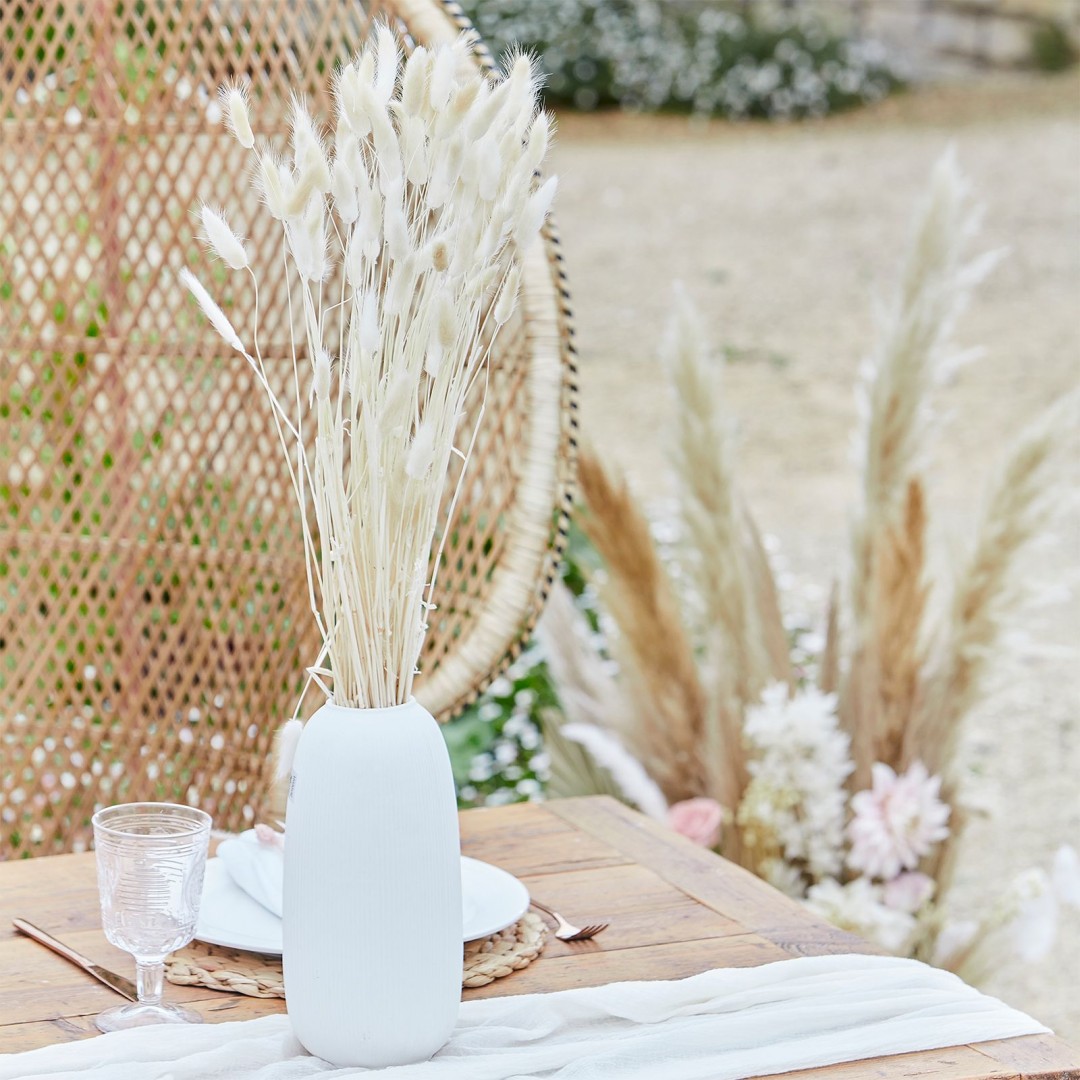 3. Bridgerton themes
With Bridgerton now one of the most watched Netflix shows worldwide, it comes as no surprise that more people are aspiring to have a wedding in true Regency style like the ones portrayed in Bridgerton. Google searches for 'Bridgerton wedding song' have seen a 90 per cent rise in the past year; the string quartet vibe is clearly on the minds of brides this year.
Adding whimsical colour palettes, playful ruffles and lace and beautiful floral designs into your wedding will truly make it feel like you're in a Bridgerton romantic fairytale. Mix and match pretty pastel shades and floral patterns to make your wedding tablescape a gorgeous vintage afternoon tea vibe like in the show. Opt for a bold floral table runner, complete with vintage candle holders and teapot flower vases to create the perfect Regency-inspired centrepiece.
As Regency blue was the signature colour of the period, why not opt for a blue table runner and napkins to create a vibrant blue hue on your wedding tables. Accompany with white florals and lush green foliage and you'll truly feel like you're in a Bridgerton wedding."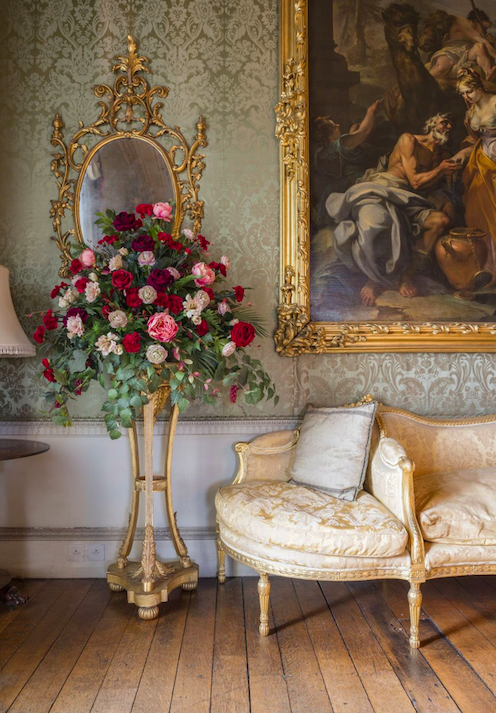 Basildon Park © National Trust
 4. Colour Clashing
"Throw away the pastels, one of the biggest trends this year is bright colour clashing, and when done right it will make a fantastic and vibrant statement at your wedding. Mix pink and orange streamers together and throw them into trees, on to tables or hung from the ceiling at your wedding ceremony.
Alternatively, mix and match your tables with pink and orange tablecloths, and add hanging decorations for the perfect addition to any wedding. And, if you really want to add vibrancy to your wedding décor, opt for a rainbow-style backdrop which your guests will love for the perfect photo op."

5. Sustainability
"Eco-friendly weddings are already at the forefront of people's minds this year with a 22 per cent monthly increase in online searches for 'sustainable weddings'. You can create less waste by dressing your ceremony and reception spaces with reusable décor – try to avoid balloons which can be harmful to the environment depending on how you dispose of them.
Opt for reusable items like glassware, bunting, ribbon, and biodegradable confetti – you could even upcycle décor for wedding table centrepieces, placeholders, wedding signs and napkin rings.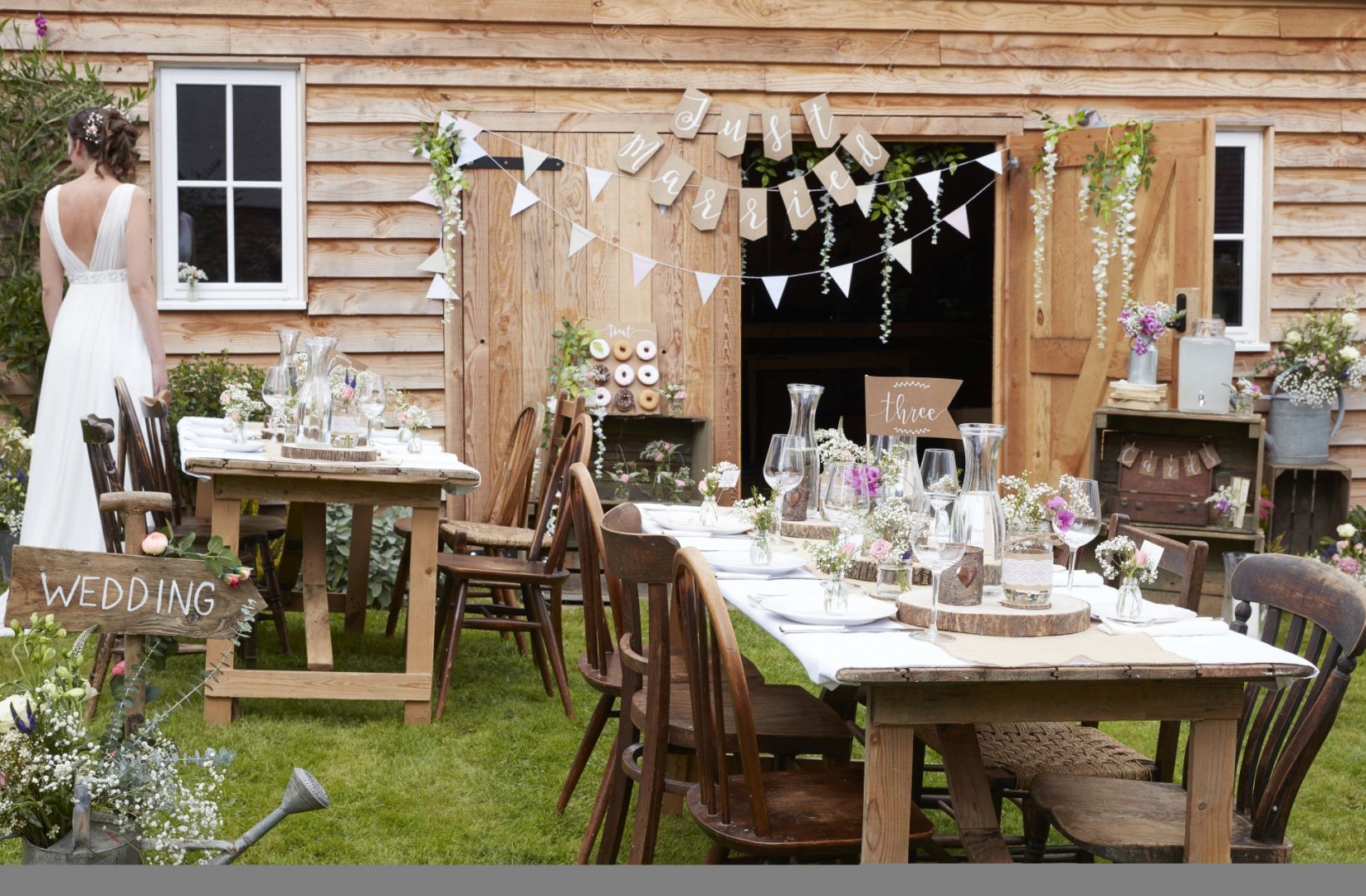 So, if you're planning a spring wedding, get ahead of the curve and include one of these latest trends to really impress your guests.
Sarah Allsop, Creative Manager at Party Delights
Party Delights is the UK's largest online retailer of party products. For more celebrations tips and advice visit partydelights.co.uk