Oxfordshire-based furniture upcycler Oi Ki is a former Civil Engineer, but two years ago turned her passion for interior design into a career. We spoke to Oi Ki to discuss what 2022 has in store for her, including trend predictions, eco-actions, and her plans for hosting design workshops. We started by learning a little about the business's beginnings…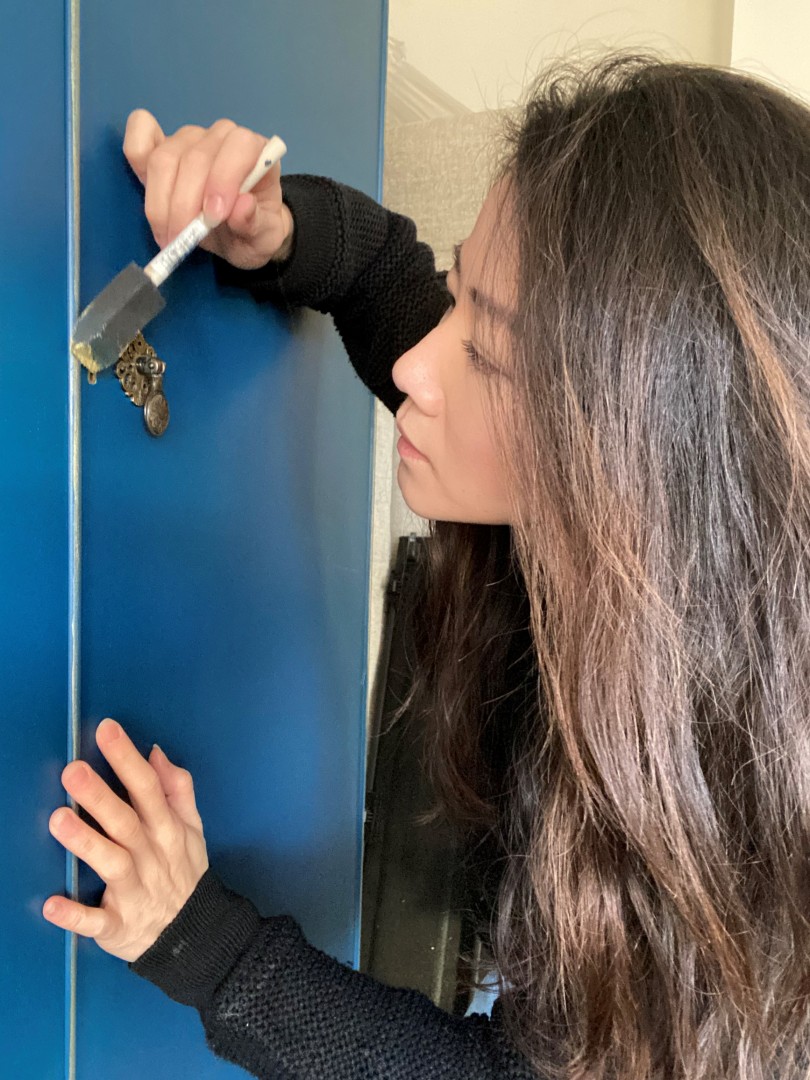 Can you tell us a little bit about what you do?
In a nutshell, it's upcycling but I call it professional or artistic upcycling. I turn old furniture into something modern and help create something bespoke for a client, to fit their interior.
When did your interest in this area start?
I have always been interested in repurposing things and making sure to not send things to landfill. I started with painting; if I had something I didn't really like I would just paint it. When my partner and I rebuilt our house, it was a great way to save money and also to challenge myself. That's where it started and since then I've done more pieces for myself. Around two years ago I painted my first piece for sale. That's when I thought to myself, 'Oh, someone actually wants to pay money for my work.'
So, when you started, it was a hobby more than a potential profession?
Yes, it was a hobby and then I realised I could make a little bit of cash with it. I was still in my full-time job, so I carried on with that and also started painting to sell. I only quit my full-time job last year to focus on developing my business.
Has your career as a civil engineer helped in your business venture?
I like solving problems and when upcycling furniture, I can quite quickly teach myself how to solve problems that I face with my work which is a bonus. Also being an engineer, you have to be very precise and that's how I like my work as well – there are times where you need to add a shelf, or some things need to be taken apart, so I'm quite hands-on with the practical side of things. I have definitely carried that with me.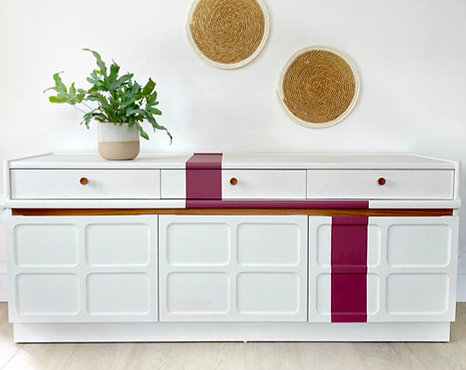 What sets you apart from other furniture designers?
I think in the industry at the moment, most things tend to be very vintage and farmhouse style. There is still a big audience for shabby chic, and I was never a shabby chic person. Instead, I think what I sell is a bit more fusion. A lot of my fellow painters do a lot of vintage styles, but I like turning vintage into something more modern. You can clearly see my pieces have got history to them, but with my own touch, it becomes more modern and quirkier.
Do you have a favourite piece that you have upcycled?
There's a gold dressing table which I love, very much inspired by Louboutin and Princess Margret. It looked very decadent and very glamorous, but Princess Margret always gave me a very rebellious vibe which impacted my design inspiration. I didn't want the piece to be perfect gold so I part-gilded the whole piece leaving some gaps, so it looks imperfect but still glamorous.
Do you have any predictions for trends within furniture style in 2022?
I think a lot of people will still be working from home so they will want their work environment to be comfortable and stylish. I have to say, my business was going very well during Covid because everyone suddenly had so much time and reason to rearrange their house and decorate. I've seen lots of green colours and muted colours in interior magazines, but people have definitely got a lot bolder with colours, too. I think going forward, there will be more of a muted green for its soothing and calm feel.
By its very nature, your company endorses sustainability, but you also go the extra mile to keep it green; can you tell us about these other measures you take?
All the products that I use are non-toxic, so they are premium specialist paint. They are all water-based as well so that nobody has to breathe in anything harmful, including myself. On top of that, I pride myself in having not wasted a piece yet – I always find a way to make it work and I'm very proud of that. All my packaging is either biodegradable, recycled or reused. As a small business, I'm trying my best.
What's next for your business in 2022?
Going forward, I would like to help other people be able to do what I do and develop their hobbies more. I'm planning on holding some workshops on painting and upcycling this year. I've taught friends and family and done tutorials on my social media which had a lot of positive feedback and that has given me the confidence to say go further with it – and I enjoy it as well.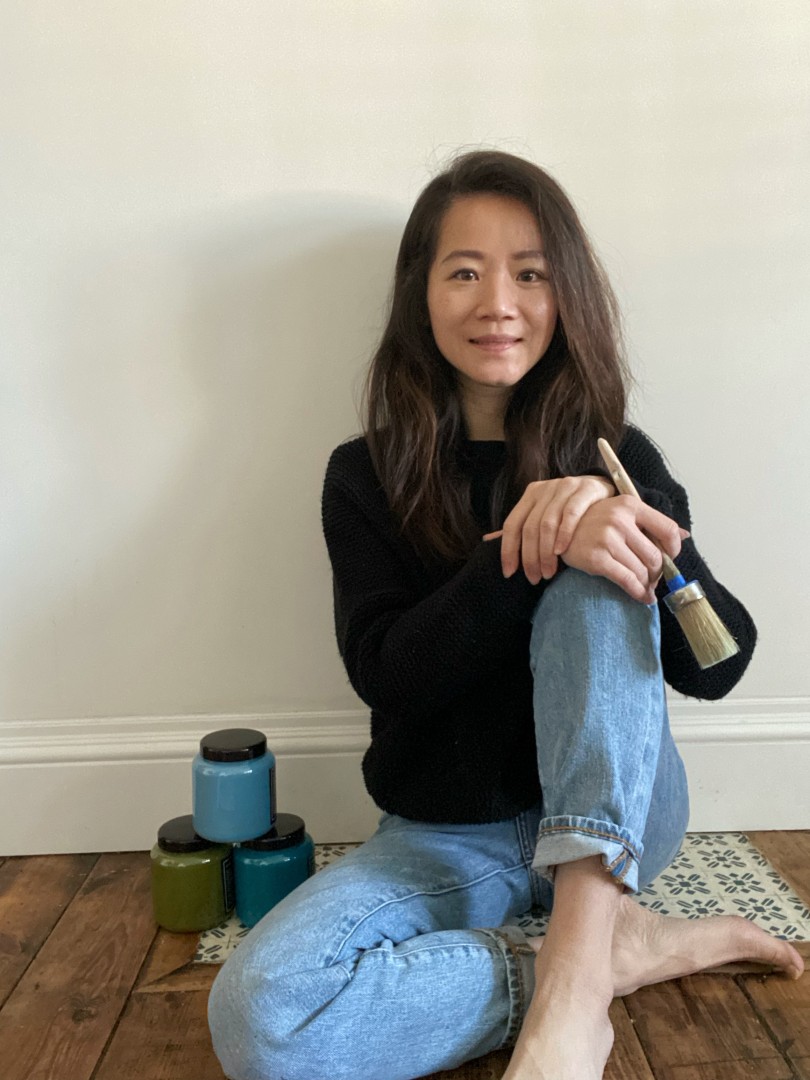 Instagram and Facebook: @oikifurniture