We've watched Parasite, we've been gripped by Squid Games, we've bopped to BTS and we'll never forget Ed Balls' extraordinary interpretation of Gangnam Style. K-beauty has transformed our skin and the K-aesthetic now dominates popular culture. South Korea is taking over and the V&A's Hallyu! The Korean Wave – first major exhibition to celebrate this colourful and dynamic culture – is a must-see.
The V&A opened London's first permanent gallery devoted to Korean Arts in 1992 and artefacts of Korean art and design have been collected by the museum since 1888. For Hallyu! The Korean Wave, Lead Curator Rosalie Kim worked with Project Coordinator Yoojin Choi and a design team including Na Kim as Creative Lead and Studio MUTT (3D design).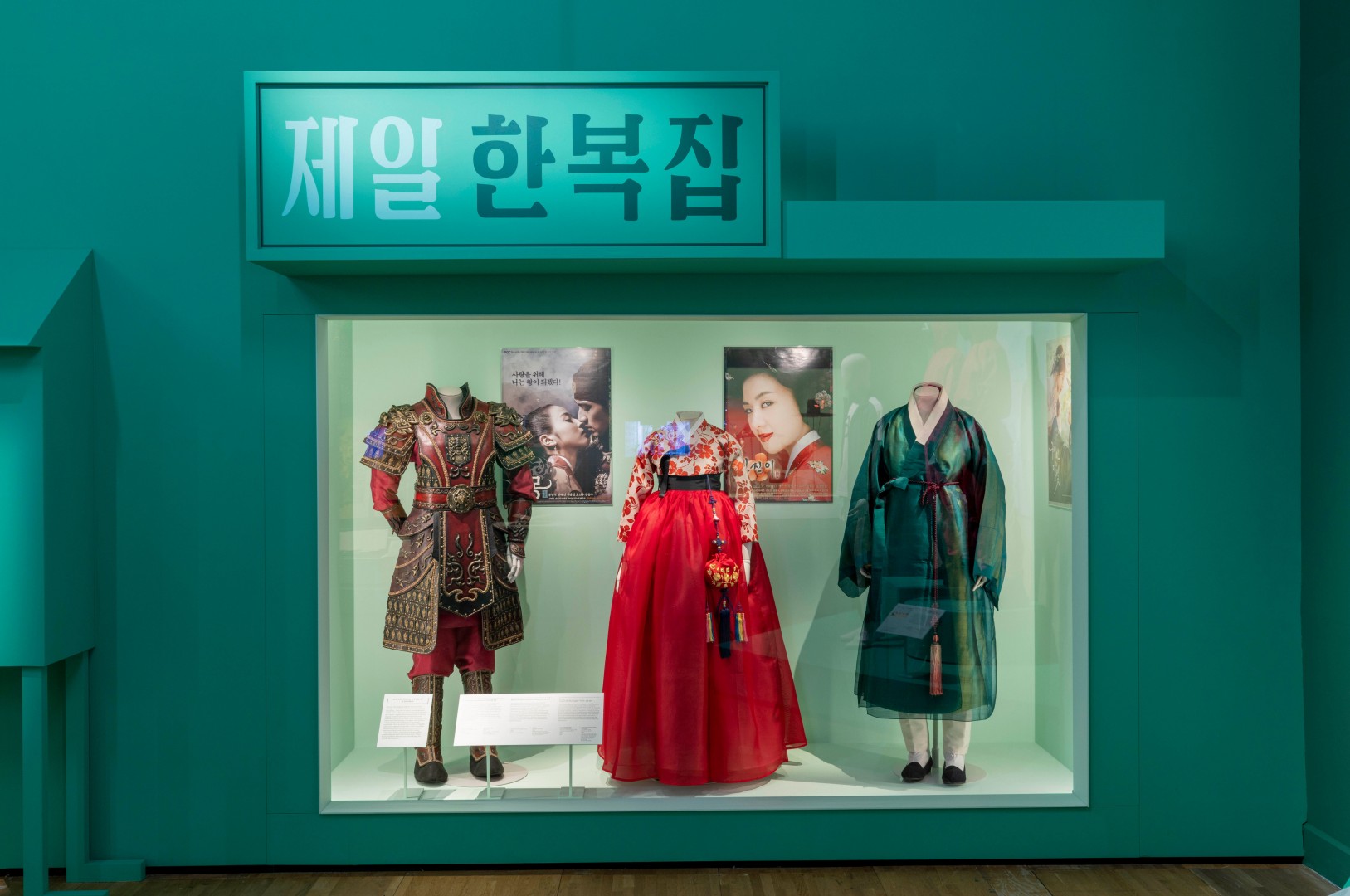 Kim, comments, "South Korea has captivated the world over with hallyu, its vibrant and creative popular culture, which has transformed the country's image from one devastated by the Korean War to that of a leading cultural powerhouse in the era of social media and digital culture today. This phenomenon has been amplified by tech-savvy and socially conscious global fanbases, further raising the profile and relevance of hallyu around the world, and we're delighted to be bringing its energy and dynamism to the V&A this autumn in the first exhibition of its kind."
Opening with PSY's global hit, Gangnam Style which was the first music video to reach 1 billion views on YouTube, visitors travel through four sections, each dedicated to a different aspect of the Korean Wave. 'Rubble to Smartphones' gives historical context; showing South Korea's evolution from a country ravaged by war in the late 50s. Modern history is explored through photography, posters and archive materials. The second section, 'Spotlighting K-drama and Cinema' includes a recreation of the cramped bathroom in Bong Joon-Ho's Oscar-winning film Parasite. Traditional Korean costumes and props fill this display, plus a section dedicated to webtoons (digital cartoons designed for mobile devices).
'Sounding K-pop and Fandoms' delves into the explosion of K-pop around the world and the role which social media plays in increasing its reach. The immersive rooms host video excerpts, artwork, ephemera and costume. It considers the concept of idols and includes an interactive K-pop dance challenge, co-written and co-produced with Suga, BTS.
Finally, we move to 'Marking K-beauty and Fashion', which encompasses cosmetics packaging from the 13th century up to present day. Fashion showcases over 20 looks from hanbok (the national costume of Korea) and fashion designers across the country and its diaspora. Show-stopping garments include those designed by Miniu Kim and Miss Sohee.
Hallyu! The Korean Wave at the V&A, London, 24 September 2022 – 25 June 2023. Supported by the Ministry of Culture, Sports and Tourism - Republic of Korea and Genesis.
Tickets and more information at vam.ac.uk #KWaveLondon
The accompanying book, Hallyu! The Korean Wave by Rosalie Kim is £30/£25 special exhibition price.