Looking for unusual and interesting gifts for loved ones at Christmas can sometimes prove daunting. However, the staff at Waterperry Gardens are working hard to create two wonderful weekend Christmas Markets where you will be able to find a wide range of creative and plant-based gifts, all sold within a truly Festive atmosphere.
There are eighteen Arts and Craft stalls, selling a wide range of fabulous handmade gifts ideas and festive food and drink, all of which will be located in a new home under cover in the plant area. Alongside the artisan stalls, you can also call into Waterperry's Gallery, Gift Barn and Christmas shop. Along with buying your Christmas gifts, you can also select a spectacular Waterperry-grown Christmas tree along with hand-made and hand-finished Christmas wreath. Bring your wellies and head over to the West Field where you can choose one that is perfect for your home.
As you would expect from a Christmas market held at a horticultural establishment, there is a strong link with nature as many of the products available to purchase are decorated with a nature or plant inspired theme and/or use plants or wood as a raw material or plants as a flavouring.
Further, Waterperry Gardens run a fabulous Tea Shop where they make everything by hand on the premises using their own and locally sourced ingredients. They will have a stall at the Christmas Market where you can purchase apple juice from the apples grown in their orchards, jams, chutneys, even a scrumptious Christmas cake. The Tea Shop will be selling mulled apple juice and mince pies along with their normal delightful selection of cakes, savoury dishes and beverages.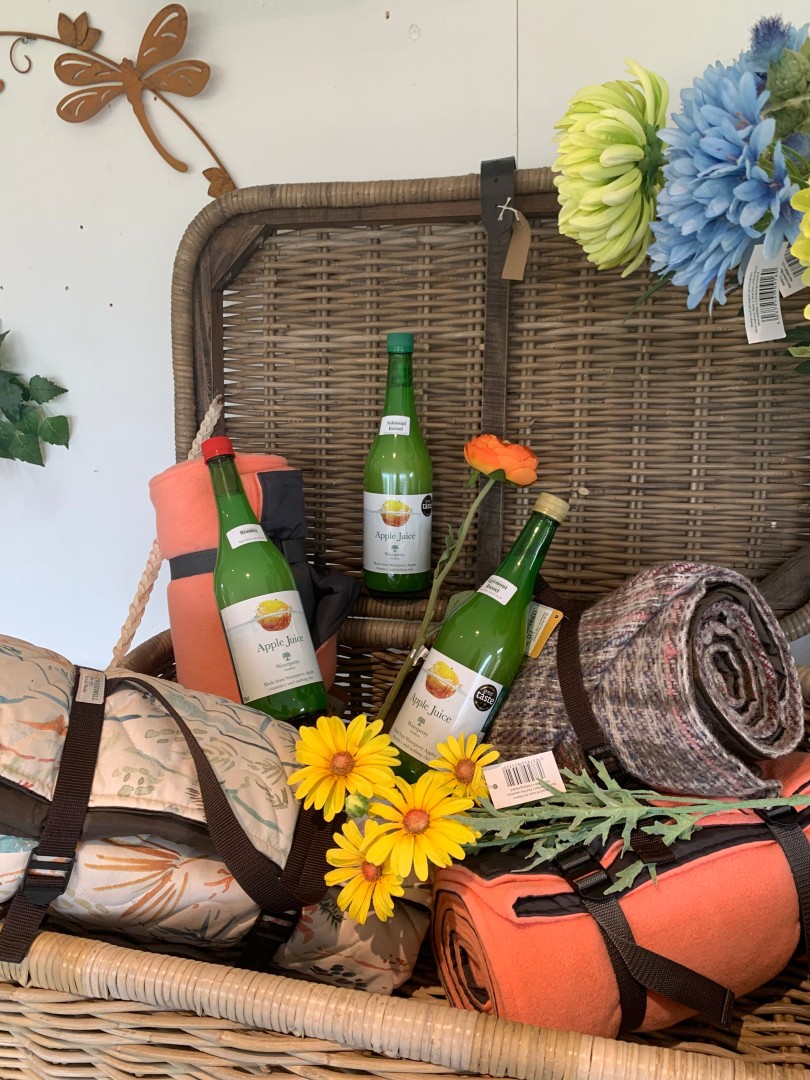 If you are looking to buy an alcoholic gift as a present, perhaps even for yourself, you will find the award-winning Oxford Dry Gin distilled by the Chalgrove Artisan Distillery. Using their own distinctive range of specially selected botanicals including juniper berries and coriander, the Distillery uses a filtering process which helps to retain all of the flavours of their gin, making their gin even more enjoyable.
An alternative to an alcoholic infusion are the herbal teas made by Jess, founder of independent company Herbal Hedgerow in Faringdon. When Jess was told she should avoid caffeine her interest in blending her own herbal teas developed into a business. She will be bringing a range of great flavours to the Christmas market including 'Fire Cider' which is a warming winter tonic with the subtle kick of chilli, earthy turmeric and sweet spicy ginger. Her seasonal 'Winter Spice' is inspired by the Festive flavours of mulled wine using warming cloves, sweet ginger and aromatic all spice. The limited edition 'Rhubarb Crumble' tea is also a popular choice for the colder months with the flavour of rhubarb combined with sweet cinnamon. All her packaging is compostable and plastic free, all her blends are naturally caffeine free.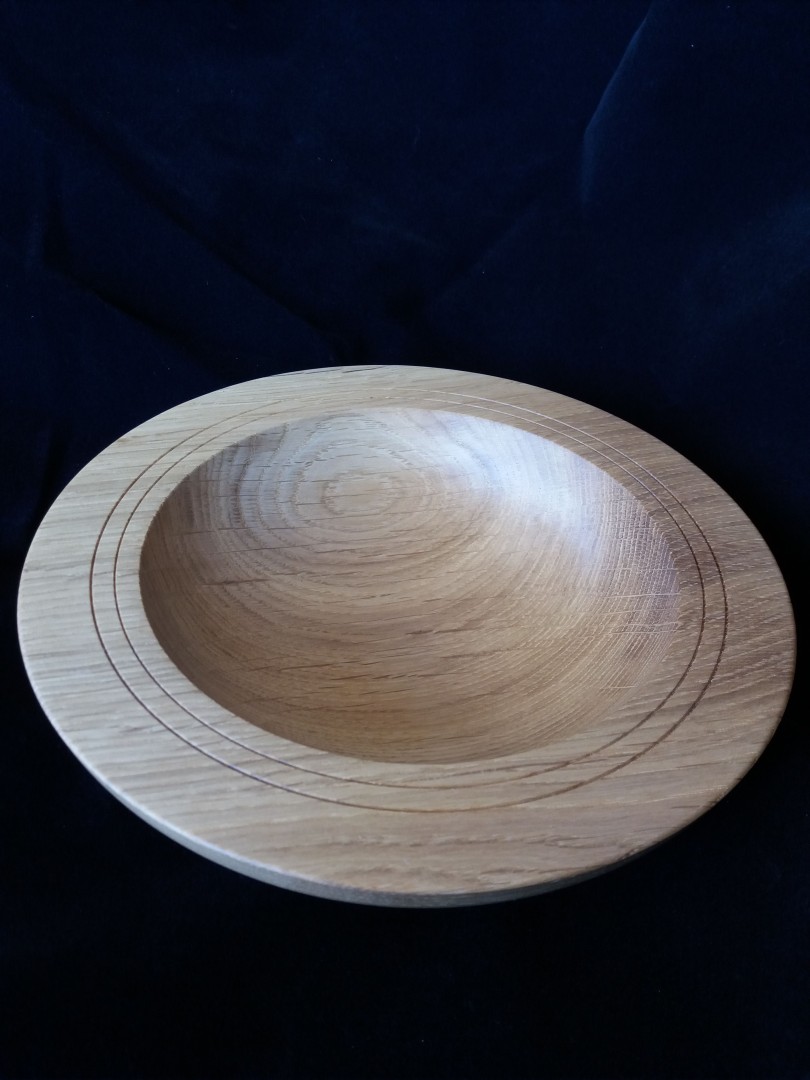 Peter Cox
For artisan giftware, for lovers of hand turned wood, artisan wood turner Peter Cox will have a range of wonderful, tactile items for sale. He has had a love of wood and working with wood all his life. Following his retirement, his hobby has grown into a business. Peter's favourite wood is oak which has historical links – although it is not the easiest to turn. Other items include those made from yew which has a rich colour and warmth to it. Items start at just £3 for the light pulls, going up to £70 for the larger pieces requiring significantly more work and materials. These items are only available at artisan markets as Peter does not sell online.
Local potter Jeanne Jackson who runs Shepherds Cottage Pottery in Horspath creates a range of handmade or wheel thrown items. Her designs feature exotic birds from drawings influenced by her trips to Africa and South America. Each unique item has its design carved into leather hard clay before firing; oxides are then applied to the lines followed by underglaze painting and glazing before a final firing. Whilst jugs are Jeanne's speciality, she also makes bowls, dishes, boxes and vases in earthenware and stoneware and her quirky designs have a wide appeal.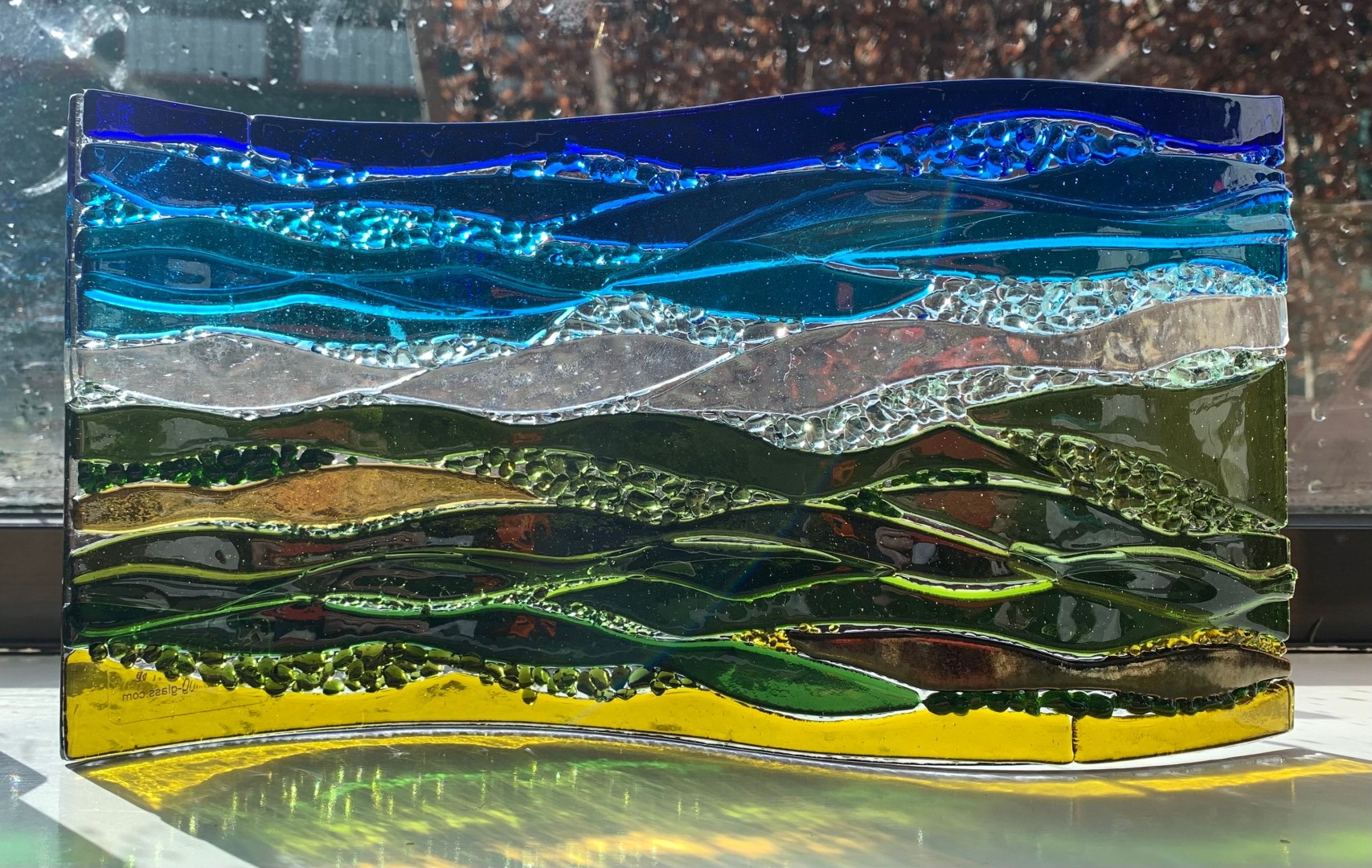 Fatmagül
Working from her Oxfordshire based home studio, Fatmagül takes inspirations from the rolling Chilterns and the Mediterranean Sea to which she has strong family links. She lovingly creates handmade fused glass which is designed, cut, assembled and fired resulting in a range of unique items. She makes dishes, bowls, tea light holders, framed wall art, coasters, cocktail stirrers and free-standing pieces including lanterns.
When it comes to buying pure beauty products LEAFOLOGY's stand is the place to head for. Established by fine art model Yvonne Ella, who always used pure beauty products whenever possible during her modelling career, her wider interest in health, nutrition, nature and earth grew. She began creating her own signature recipes and scents, whilst studying and researching the benefits and health promoting aspects of herbs and plants. LEAFOLOGY's award-winning range of plant-based products are sustainably packaged so you can buy the products knowing that skincare can be joyful as well as kind.
The Markets take place on Saturday 25 and Sunday 26 November, and Saturday 9 and Sunday 10 December. On Saturday 25 November, your children can also get involved in helping Rudolph the Reindeer find his friends who are lost all around the gardens.
For further information visit waterperrygardens.co.uk