Let's face it, that ideal weekend break in a European hotspot sounds divine but even pre-Covid and pre-Brexit, to get the most out of limited days means getting up in the middle of the night to make that ridiculously early flight and by the time you get off the plane you're exhausted, so rather than hit the ground running as planned, you'd much prefer a nap.
Double that stress if you are a dog owner and your dog means more to you than Posh means to Becks. Take me, for example; the trauma of finding a sitter who understands Lionel, (my Greyhound), who needs his pyjamas as he gets chilly and won't sleep but at the same time, hates being warm. How then, can I be expected to relax wondering whether Lionel may be chilly?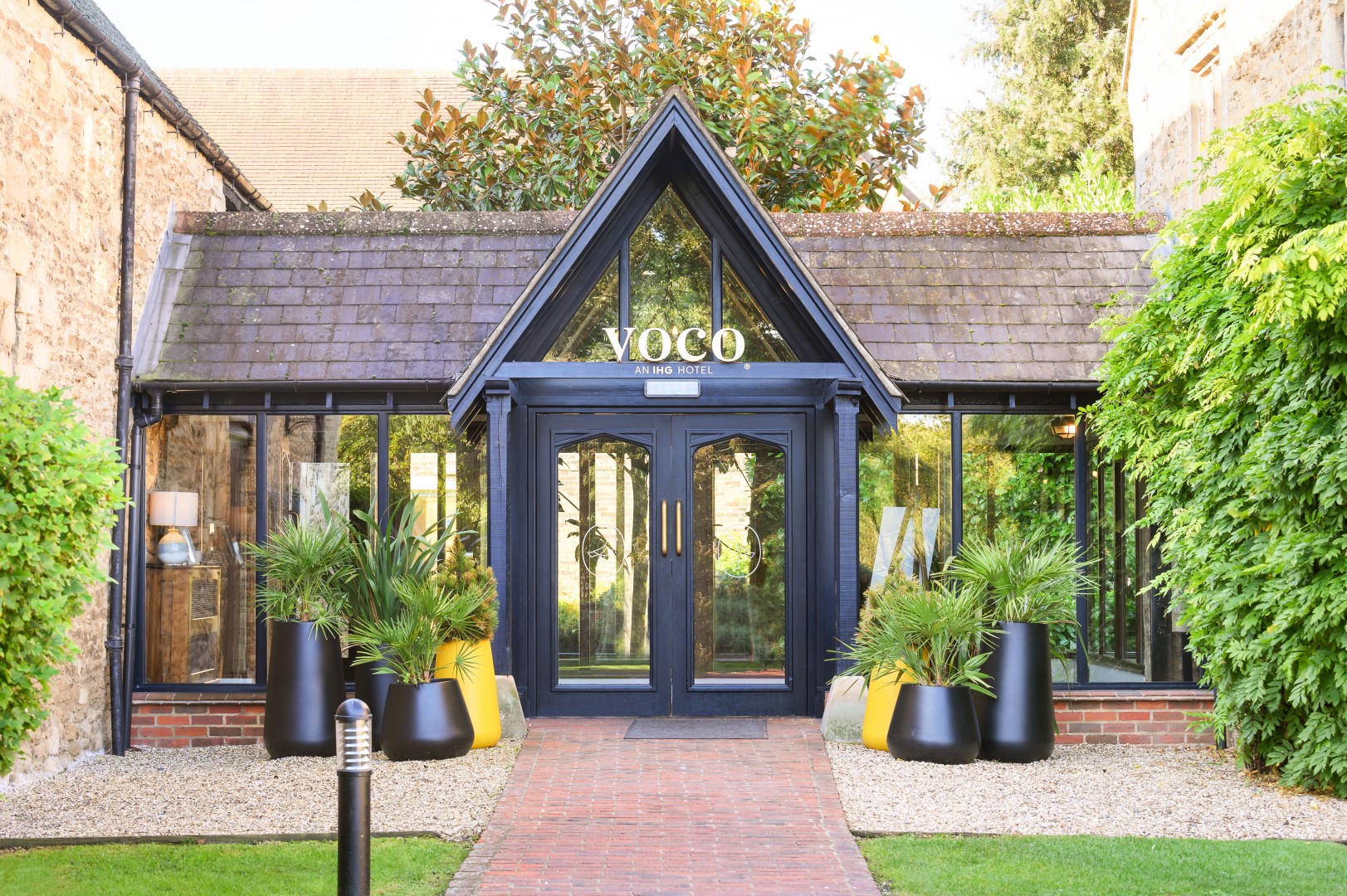 Consequently, it is often easier when you want to escape four walls, relax, explore, have a meal and feel suitably refreshed for the next week, to take your dog with you. So many times, however, this has unfortunately proved a disappointment as the rooms are too small to accommodate the small horse that is my dog, or outdoor access is not easy or quick or indeed safe. On one occasion when staying at a hotel which advertised itself as dog-friendly, I was told that the dog was not allowed out of the room so could I leave him whilst I had a drink and dinner – really?
So, when Lionel was invited to visit a local hotel in Oxford, set in 30 acres of parkland and by a river I decided that yes, I'd escort him and we'd see just how dog friendly it was.
The Voco Oxford Thames is an historic manor at Sandford on Thames which once belonged to The Knights Templar. It is set in wonderful surroundings that – even in the depths of winter – looked stunning, with lawns and walled gardens right beside the river.
So far on our tick list, the location was already a hit, but it was entering the impressive hallway to reception that the grandeur of the building became apparent. Huge iron chandeliers hung from gabled ceilings and fireplaces glowed with welcoming warmth and conviviality. When reception welcomed Lionel by name and reassured us that our ground floor room had patio doors that opened onto gardens together with dog bowls and treats, we knew we were in the right place.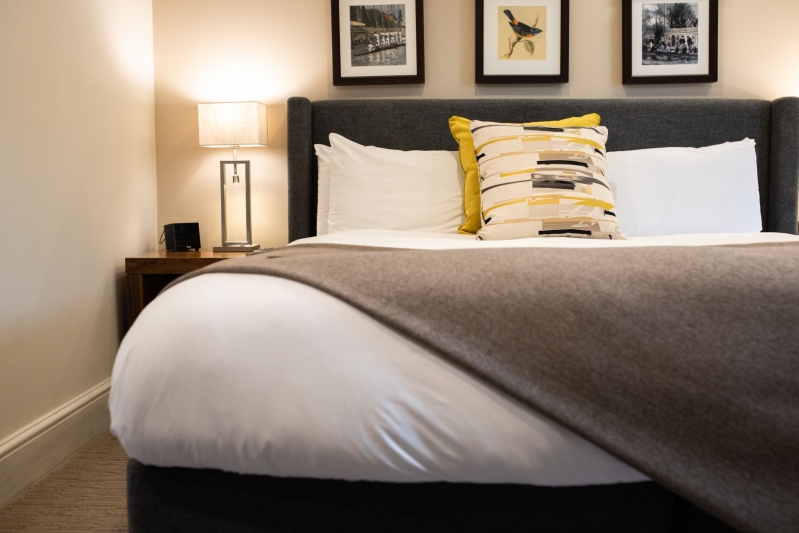 The pooches of all shapes and sizes lounging around as their owners bathed in firelight sipping glasses of red and looking very relaxed, tempted us to actually stay put, but Lionel was anxious to check out his treats, so we went instead to our room to see what was waiting for us.
Extra-large beds, crisp linen over the bath, rain showers and wonderful toiletries greeted us, and as the hotel now has an apiary that produces its own honey, honeycomb gifts for me and treats for the boy. Immediately opening the patio doors, it was such a delight to find the lawns immediately in front of us and although the garden space is not enclosed, the expanse of perfectly safe lawns for that pre-bed walk was waiting for us.
After a walk by the river, we headed back for dinner and found a delightful seating area by the fire where we struck up a conversation with a couple from Manchester, whose Westie told us just how wonderfully they had been treated. They were not wrong – the service and the team were five star and whether being a dog lover was a prerequisite to employment, I don't know but, their efficiency and dexterity in avoiding the sleeping hounds was very impressive.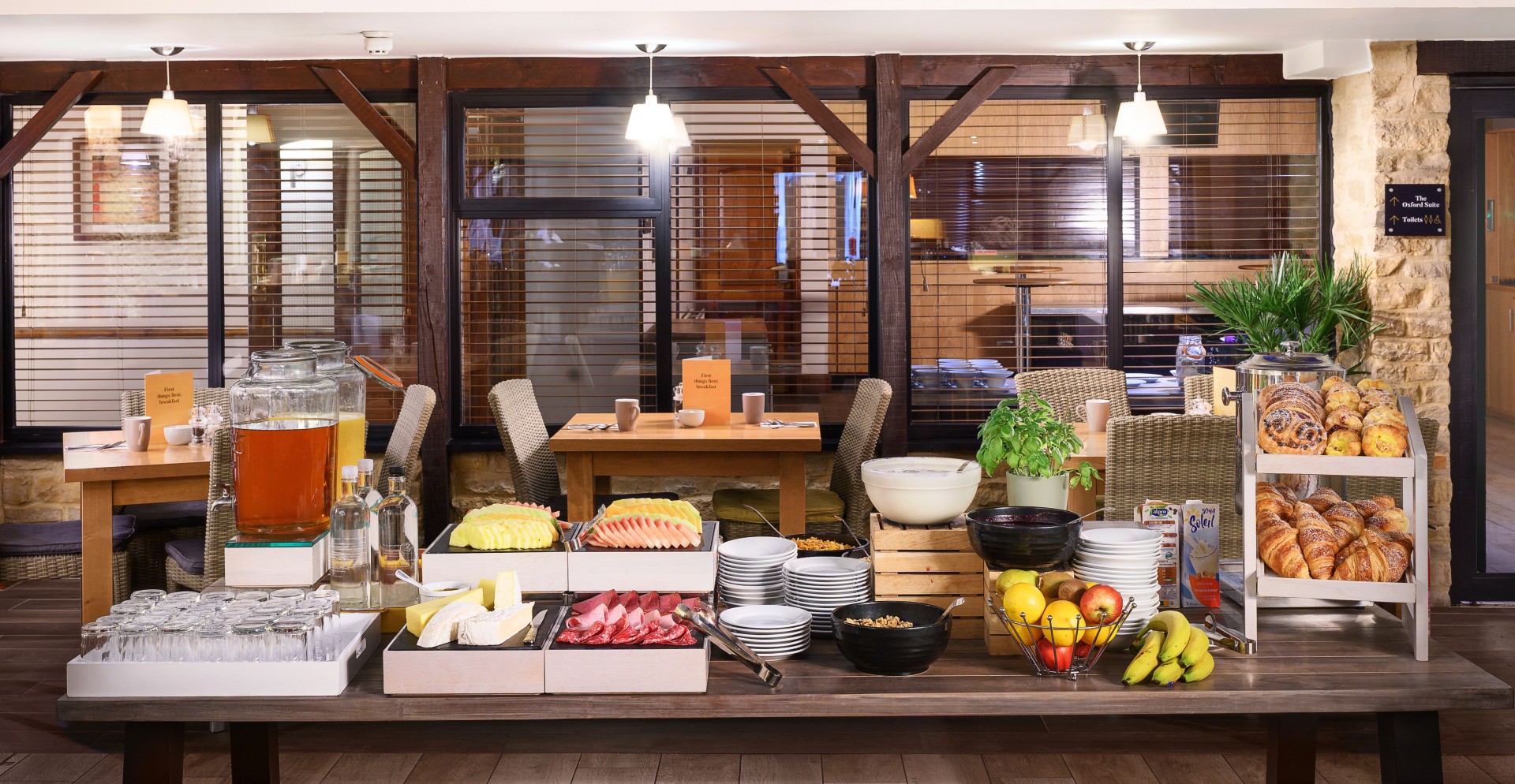 The menu was simple although beautifully cooked and a perfect reflection of the relaxed setting we were dining in – to be honest, that just added to the perfectly chilled objective that I had for the weekend and the same applied to breakfast. After a stunning night's sleep for all of us we headed inside feeling ready for a hearty start to the day and as dogs are not allowed in the dining room, the team brought our food through and made sure that we not only had plenty of food, but that Lionel himself was also provided for, with a bowl of beautifully cooked sausages and a cuddle.
On check-out, I could quite honestly tell reception that our stay was the most dog friendly that I had ever experienced and more importantly Lionel had the most delightful time.
If this weekend taught me anything it was not to complicate my short breaks and if it's about lowering stress levels and keeping my wonderful hound by my side as well, then I need to manage my expectation of just what constitutes a short break. Remember, staying close in such a wonderful environment is certainly not a compromise, but a plus.
Jill Rayner and her Greyhound Lionel stayed as guests of the Voco Oxford Thames Hotel, Sandford on Thames, Oxford.