Have a look at some of what the Oxford Playhouse has lined up for us this summer...
TOUCHING THE VOID
Wed 26 to Sat 29 May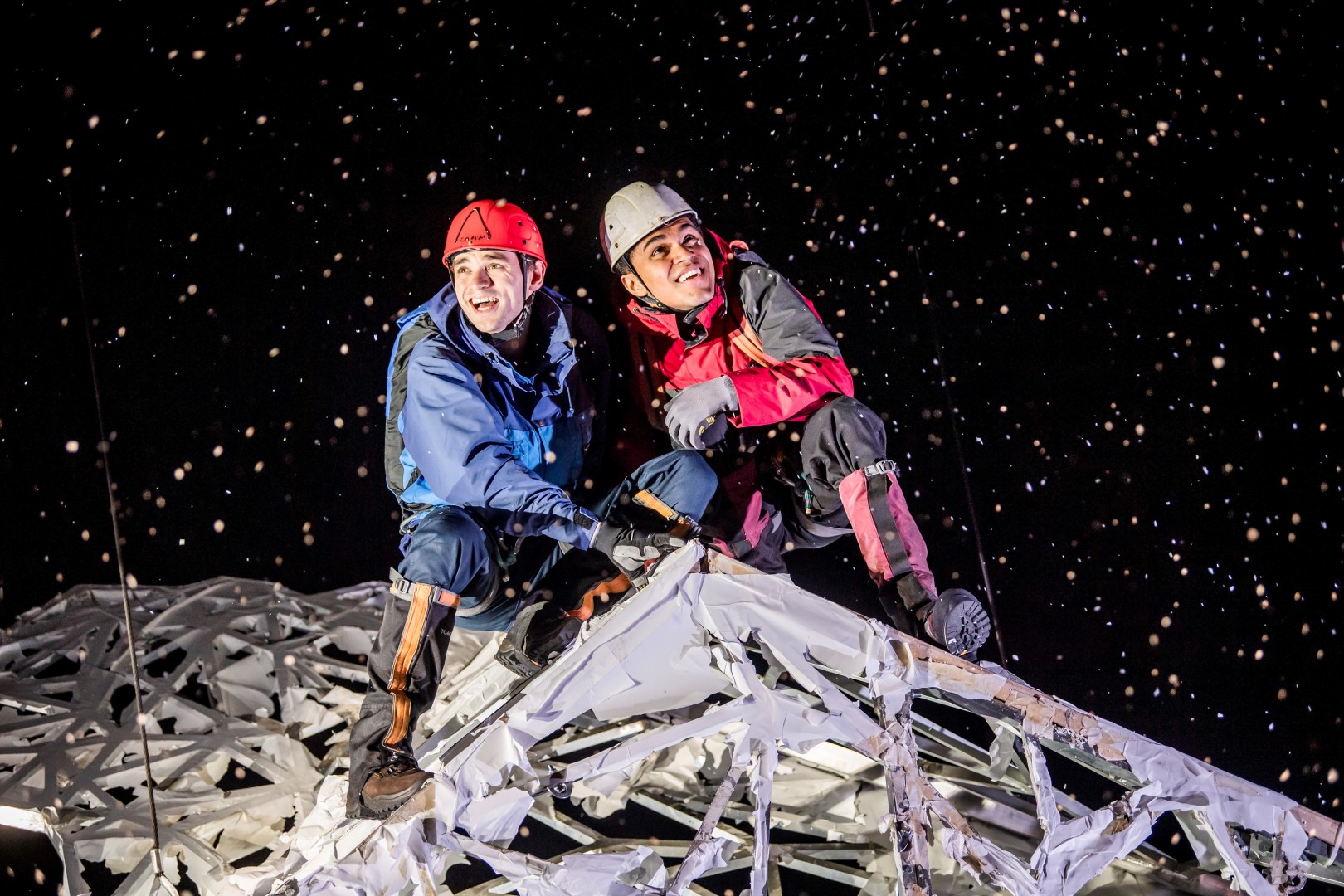 Life, hanging by a thread. What happens when you look death squarely in the face and how do you find the strength to crawl back towards life? Following its sold-out world premiere in Bristol and critically acclaimed West End run, Touching the Void returns for one week only for a global broadcast, live from Bristol Old Vic.
Tickets £15
BLINDNESS
Fri 28 May to Sat 5 Jun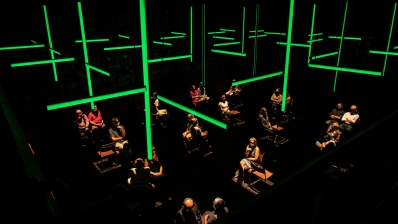 A socially distanced sound installation seated on stage at Oxford Playhouse. Award-winning playwright Simon Stephens has adapted Nobel Prize-winner José Saramago's dystopian novel Blindness as a sound installation, directed by Walter Meierjohann with immersive binaural sound design by Ben and Max Ringham. Juliet Stevenson voices the Storyteller/Doctor's wife in this gripping story of the rise and, ultimately, profoundly hopeful end of an unimaginable global pandemic.
Tickets £24.50
THE WAR OF THE WORLDS
Tue 8 & Wed 9 Jun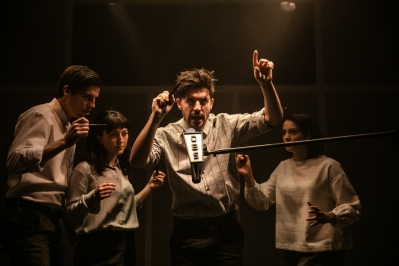 Inspired by H.G. Wells' sci-fi novel and Orson Welles' classic radio play, this legendary science fiction thriller is playfully reimagined for our era of Fake News and 'alternative facts'.
Tickets from £10
A COLD SUPPER BEHIND HARRODS
Fri 11 Jun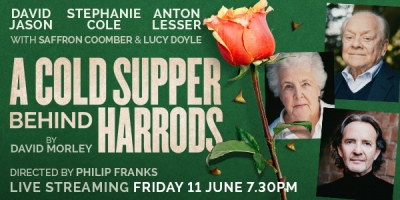 For one night only - a star-studded play reading, streamed live on stage from Oxford Playhouse. David Morley's heart-stopping play stars national treasure and 4-time BAFTA Award-winner David Jason, Stephanie Cole and Anton Lesser. Produced by the award-winning Original Theatre Company, whose recent successes include hit online productions of Birdsong and The Haunting of Alice Bowles and stage productions including the five-star revival of Alan Bennett's The Habit of Art.
Early Bird tickets £15 (Price increases to £20 from Sat 22 May. Book early to get the best price!)
FOUR QUARTETS
Mon 14 to Sat 26 Jun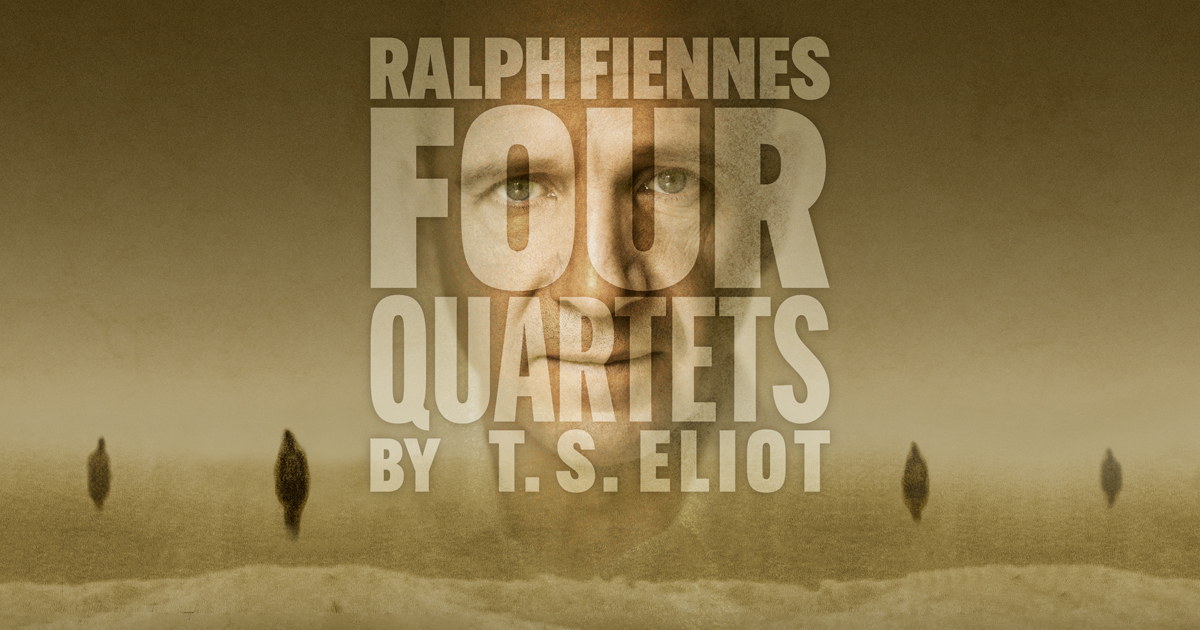 Ralph Fiennes directs and stars in a world premiere adaptation of T.S. Eliot's Four Quartets to welcome audiences back to live theatre. Compelling, moving and symphonic, Four Quartets was the culminating achievement of his career as a poet, offering four interwoven meditations on the nature of time, faith, and the quest for spiritual enlightenment. Mostly written before WWII when the closure of playhouses during the Blitz interrupted Eliot's work in theatre, the Four Quartets (Burnt Norton, East Coker, The Dry Salvages and Little Gidding), contain some of the most exquisite and unforgettable reflections upon surviving periods of national crisis.
Tickets from £10
UNDER THE MASK
Mon 12 to Thu 15 Jul
In March 2020, hundreds of final year medical students finished their studies early and started work on the frontline of the Coronavirus pandemic. This is the story of one of them, a newly qualified doctor, Jaskaran. New writer Shaan Sahota is a junior doctor who lived this experience. She is also a member of the 2020 Tamasha Playwrights group. Under The Mask is Shaan's extraordinary debut, recorded on location in real Covid wards. This installation brings you, the audience, onto the OP stage. Seated in your own chair, lit by your own lighting state, listening through headphones to this fully immersive, 360-degree binaural experience you will be at the heart of this remarkable story of fortitude and hope.
Tickets £15
THE WOMAN IN BLACK
Mon 19 to Sat 24 Jul
Susan Hill's acclaimed ghost story comes dramatically alive in Stephen Mallatratt's ingenious stage adaptation. This gripping production, directed by Robin Herford, is a brilliantly successful study in atmosphere, illusion and controlled horror.
Tickets from £10