Towersey Festival has been going – and growing – strong since 1965. This August, Claydon Estate in Buckinghamshire will be transformed for four days of family-friendly dance, music, comedy and workshops. We spoke with Festival Director, Joe Heap, grandson of Towersey's founder, to discover what makes it so special.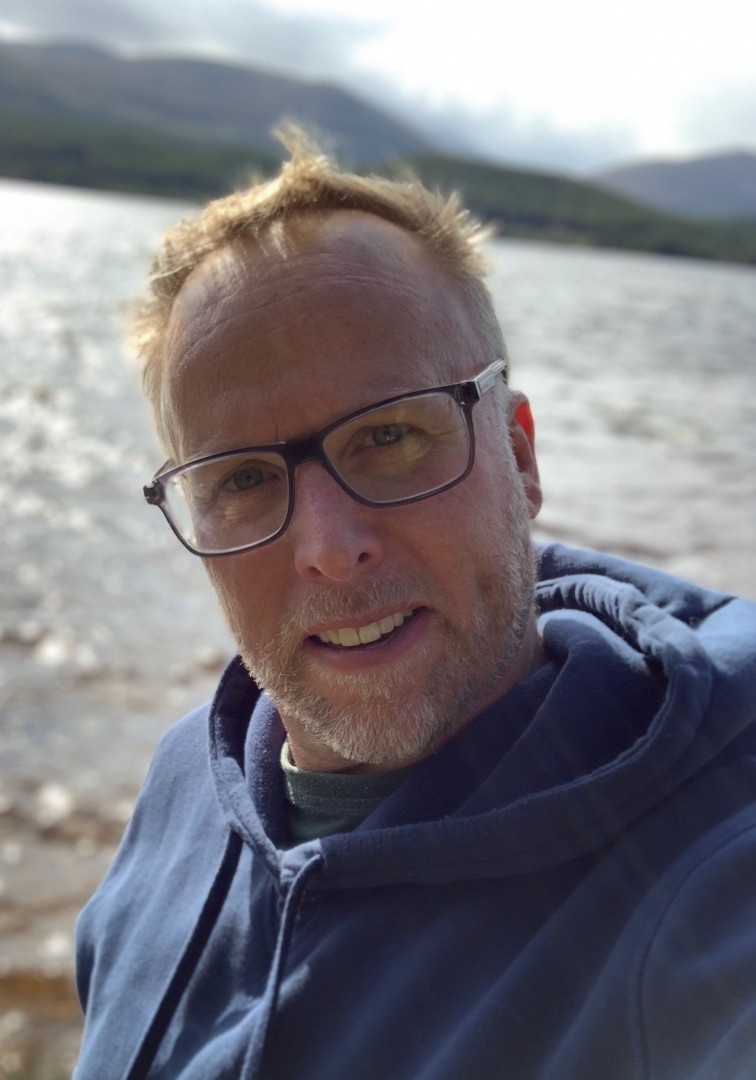 How did the festival come about?
Back in 1965, my Grandad, Denis Manners, and some pals decided they needed to run an event in their village to raise funds to refurbish the Memorial Hall. Grandad was a passionate believer in community and in culture; a lover of music, dance and song and already running a music club, he had no problem pulling something together. It wasn't much more than a big garden party in that first year, but it quickly grew. My dad then ran it for over 40 years, and I worked alongside him as Director for the last ten or so.
What's it like to work on a 'legacy' festival?
I feel a real sense of responsibility but also real pride. It's a weight on my shoulders but one I share with the family and the wider team. The festival gets into your bloodstream: those who work with us become completely immersed in it and know how special the event is.
What makes it unique?
Tricky! It's not something you can put your finger on – I guess it is the feeling of safety and family along with the very broad range of music and activities. You see kids as young as ten dancing with adults in their sixties. You'll find a team made up of four generations having a go at a team challenge in our Creative Quarter area. You'll find mum's learning to juggle while kids learn how to become a storyteller and grandparents are getting down at the silent club night. It's the sheer range of events, spaces, and stages, combined with that feeling of togetherness – if that's a word? All festivals say it but there really is something special at Towersey.
It's one big family; run by family for families. That's not me talking marketing spin. We have people involved of all ages, all walks of life. All of us are there for a good time – to escape from real life for those few days in the field.
You've got some amazing acts – how do you choose the line up?
It's a painstaking process. We have a shortlist, and we start by targeting those. Then we start to look at balancing the programme across the ten or so stages and areas. Four days is a lot of programme to fill, so you have to be clever with how you spend your money.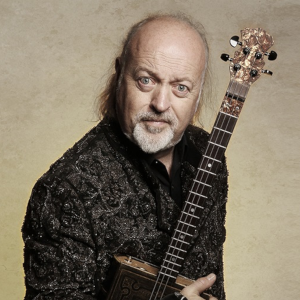 Bill Bailey had been on our list for years and I have been chipping away at his team for ages, so to finally land Bill is a delight. His live show is totally unique and brilliant and since his win on Strictly, his profile has shot up. Imelda May is simply one of the best live performers on the scene. True musical heritage and passion combined with a brilliant stage presence and voice.
Then, Del Amitri are one of my favourite 90s bands, but to call them that doesn't do them justice. They have just produced, arguably, their best work with the latest album and their live show will cover all the big hits. Add to that the queen of folk, Kate Rusty; indie greats, Turin Breaks; a Welsh Male Voice Choir; a 12-piece brass band from Hackney; a bunch of Pirates singing kids songs; DJ's; tango workshops; a woodland Classroom; axe throwing; circus; storytelling; silent disco; drum circles; ballet; ukulele workshops…you see what I mean by a mix. It's overused, but there really is something for everyone.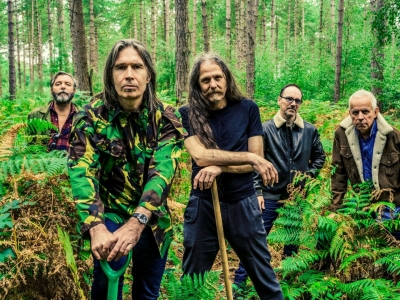 What brought about the move to Claydon?
Have you seen the place? You just go 'wow'. We wanted to stay in the region; I was born on the Oxon/Bucks border and grew up in Towersey and Thame, so we didn't want to move to far from our roots but needed a site that provided us with an incredible backdrop, willing and supportive partners, and room to expand if we want to. Come take a look – we think you'll fall in love with the place.
What can regulars expect from the new venue?
One thing we have always believed (and said) is that it is the people that make Towersey what it is. Wherever we go, be it in Towersey Village, in Thame, online (for the last two years) Towersey still feels like Towersey. So, expect just that: the same love, passion, authenticity, and most of all the same people.
You've convinced me. That said, 48 hours of ceilidh sounds intense…
It's not all in one big block! That would be mad (but fun). We have two and sometimes three Ceilidhs (Barn Dances is how some readers would identify them). They can be anything up to four hours. You drop in and out. Dance when you want to. Come alone and find a partner. Ceilidh is truly the most accessible, friendly, and inclusive activity you can do. You will not stop smiling. Promise! The music and atmosphere are infectious.
Ceilidh Cate's World of Dance
Ceilidh (pronounced kay'lee and spelt differently in many countries) is dancing to music, usually played by a live band, with a partner, in a beautifully and mathematically choreographed way. You will be guided by a caller and may find, to begin with, that the band usually stops playing just as you have started to get the dance right. That doesn't matter, you will still have had fun, I promise.
Be there at the start of the Ceilidh and jump in for the first few dances, as callers usually call easier dances to begin and then progress gently through the dances. Family Ceilidhs are also a great place to start, and we always have one of those at Towersey. However, no partner is required so if you are festival-ing solo then this is a perfect place to make new pals as there will always be others there, looking for someone to dance with.
See you there and get ready to be hooked on this most social and addictive of dances! No matter what your level of dancing is, everyone has a great time. Smiling and laughing is not an option, it is a side-affect that cannot be avoided.
Towersey Festival, 26-29 August, Claydon Estate, Buckinghamshire.
Acts include Bill Bailey, Del Amitri, Imelda May, Kate Rusby, Howard Jones, The Longest Jones, Hackney Colliery Band, Yiddish Twist Orchestra and much, much more. Four days of music, comedy, dance, ghost walks, storytelling, children's activity and – of course – ceilidh. More information and tickets from towerseyfestival.com