There is a garden built on a gently sloping site in the heart of the Lower Wye Valley that with the local countryside inspires sculptor and landscaper Gemma Wood to create natural pieces of artwork to enhance her clients' gardens. The Wye Valley Sculpture Garden, where Gemma lives, encompasses three generations of the family's love of gardening and plants. Back in the 1950's Gemma's grandparents grew plants and vegetables organically and her parents, both botanists and ecologists, collected plants and cared for the garden for over 40 years. The site is steeped in history and dates back to Roman times.
Surrounded by the ancient, wooded slopes of the Wye Forest in an Area of Outstanding Natural Beauty, with its ever-changing backdrop of colours and textures throughout the year, Gemma made the garden her own studio in 2012 and added a series of garden sculptures created with materials gathered from the ancient woodlands she knows intimately. Having studied at the University of Westminster, Gemma graduated in 1996 with a degree in workshop ceramics. She then went on to develop a passion for garden landscaping, spending 15 years creating many landscaping projects for her clients. However, when she returned home, the Wye Valley inspired her to reconnect with her beloved landscape.
 "I love to work in wood, and I gather my materials from around the area; the pieces I collect will often determine the shape the sculpture will take on," Gemma explains. "For me, the weathering and return to nature is as much about the process as the newly finished beautifully oiled sculpture. Once I have found my piece of wood, I consider how it is going to perform, or split. My first cuts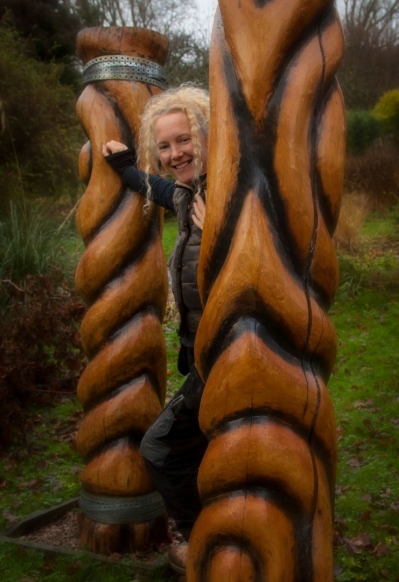 using a chainsaw are relatively easy but as the process continues, it can become terrifying especially if you are using an old piece of wood that you have loved for ages. I have also been encouraged by Wales's own journey towards sustainability and in 2018, we won a Sustainable Venue award for our organic and sustainable vision.
Gemma is also a keen photographer and her work is sold via various local outlets and directly from her online shop.
 In the spring they have a vast collection of snowdrops which they also sell in the green. With four acres made up for formal lawns surrounded by abundant herbaceous borders, a pond, woodland areas, a Snowdrop wood, an orchard, and meadows, all providing a rich habitat for wildlife, the Wye Valley Sculpture Garden is an idyllic location for people who love to escape the hustle and bustle of modern life and want to reconvene with nature to visit.
The Wye Valley Sculpture Garden is located near Tintern, between Tintern and Brockweir Bridge.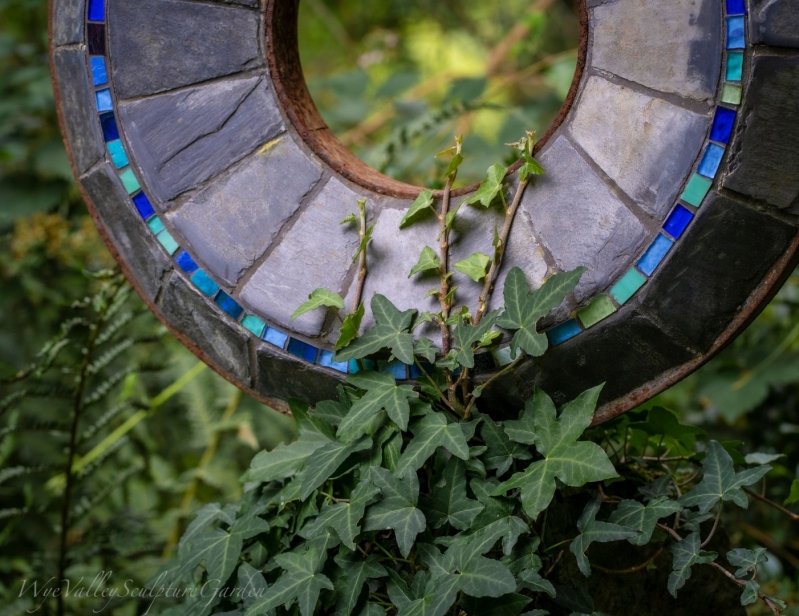 To find out more about these beautiful gardens and Gemma's artwork, visit wyevalleysculpturegarden.co.uk, or find Gemma on Instagram @gemmakatewood.