When it comes to looking after your mind and body you can't go wrong with a session at YogaVenue, Oxfordshire's leading Yoga studio. This is even easier now as not only are classes run out of their purpose-built studio in the heart of Oxford's city centre, but also at their new satellite studio in the beautiful Worton Park estate in Yarnton.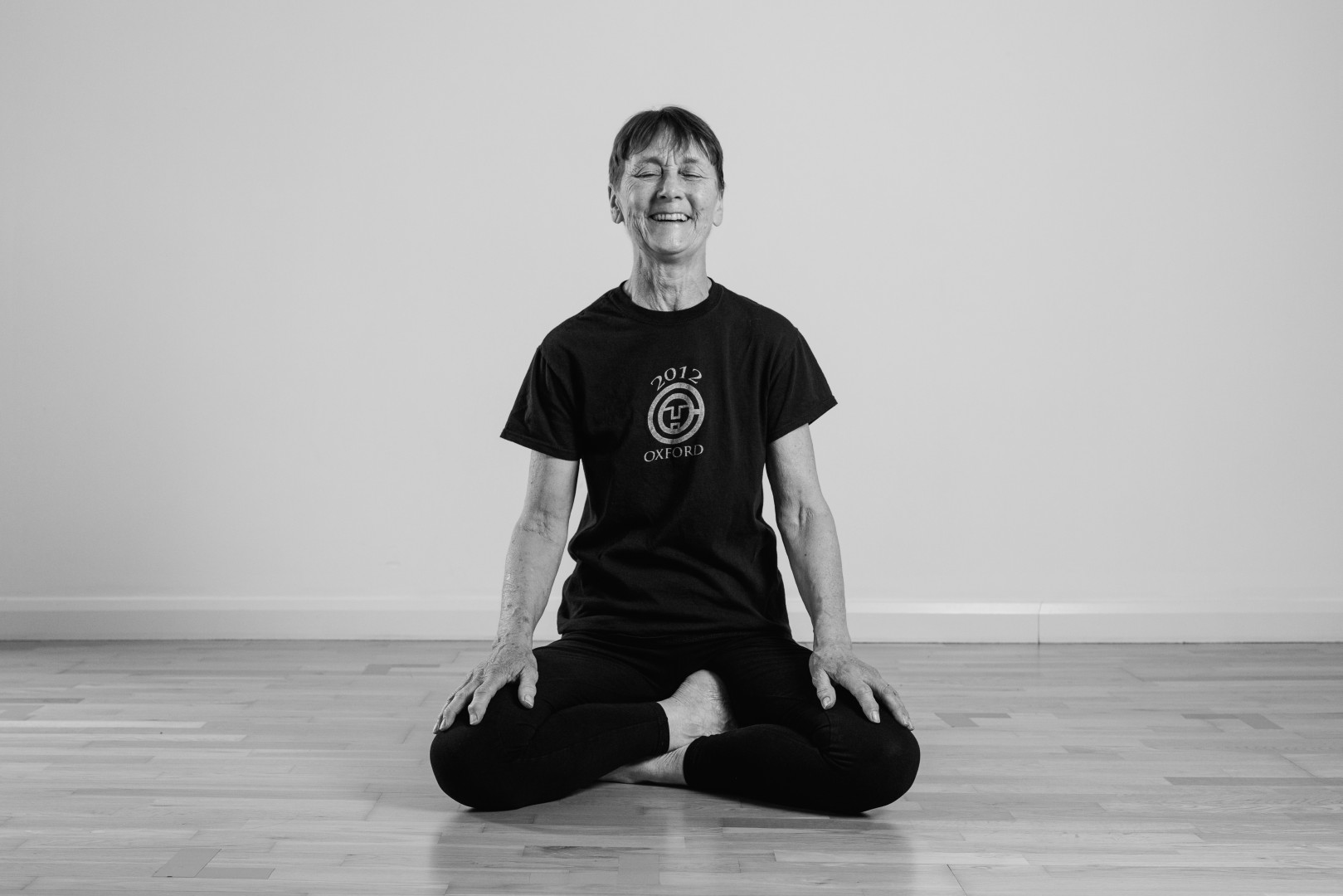 YogaVenue was founded by husband-and-wife team, Alessandro and Caroline Gozzi ten years ago. When they moved to Oxford from London there wasn't a Uoga studio in the city. After a while of commuting back to London to teach and attend classes they decided that the best thing to do was to open their own, which is exactly what they did! YogaVenue was born and has gone from strength to strength with not only two studios now in Oxfordshire, but an amazing online studio – YVTV – plus teacher trainings and Yoga retreats. There is something for everyone from the complete beginner to the experienced yogi.
As well as the extremely high standards and good quality teaching in every class, YogaVenue is also known for hot Yoga. "We teach many different styles of Yoga at YogaVenue including vinyasa flow, hatha, yin Yoga, restorative Yoga and hot Yoga, where the room is heated to around 35-38 degrees. Hot Yoga has many amazing benefits, and it really is a style of Yoga for everyone, no matter your level of experience or background" says Caroline who has been teaching hot Yoga for over 16 years.
"I started hot Yoga because I had a bad back. I'd tried all sorts of things and was spending a fortune on physios etc trying to get rid of the pain. It wasn't until I started hot Yoga that I finally found a solution that worked, and it really does work. It also does wonders for helping me stay calm juggling running businesses and family life, and I'm sure it does wonders for my skin too! Hot Yoga is really for everyone and anyone; we have people who use Yoga to help manage chronic illness, stress, anxiety, as well as competitive athletes using this as part of their training regimes and people looking to simply improve their strength and flexibility.".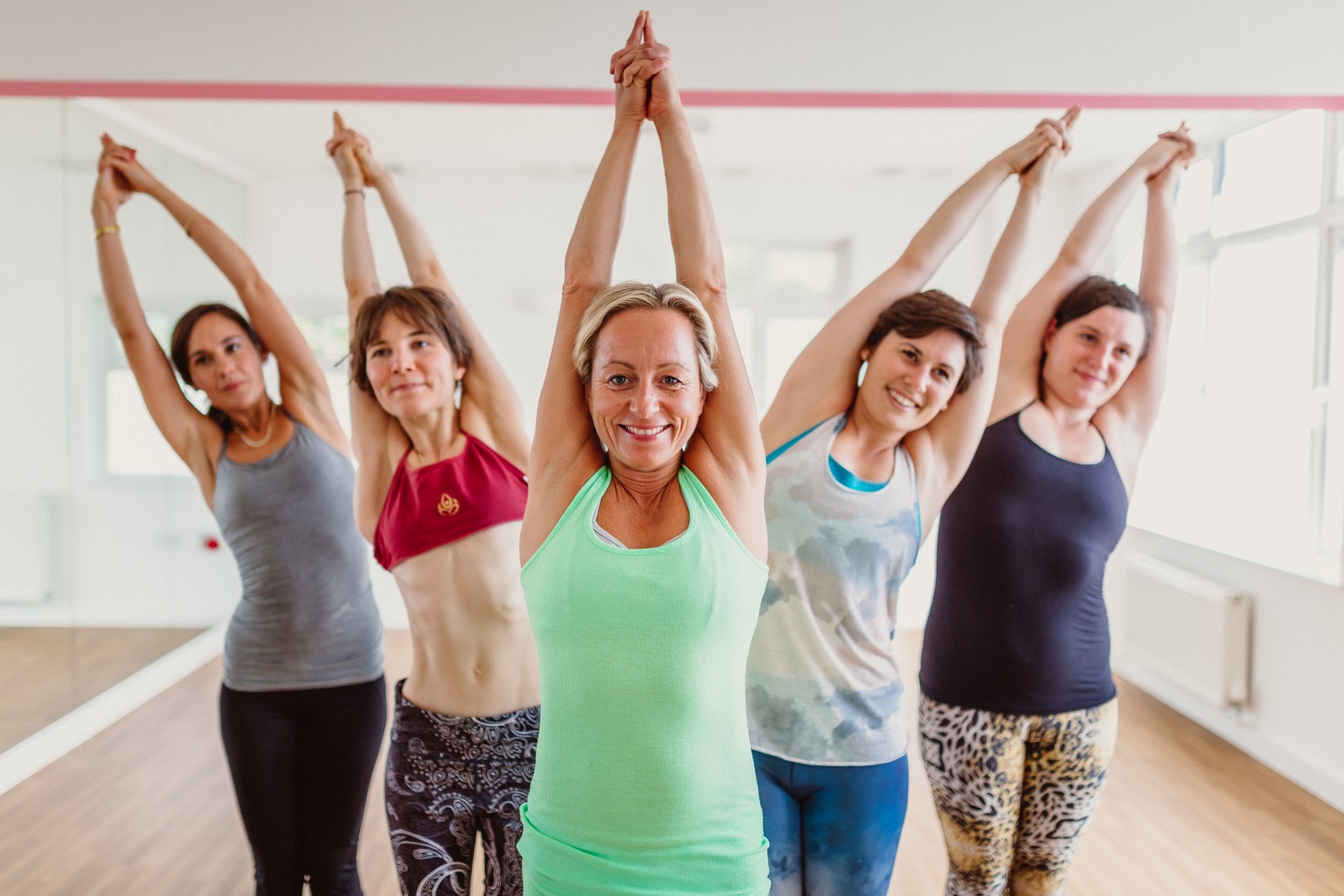 As well as group classes, you can also book YogaVenue for one-to-one sessions or small group classes either at one of their studios or have a teacher visit you at your home or workplace. "Small classes or one to one classes are great for a number of reasons; you may have set up a space at your home and it works well to have a teacher visit you in the comfort of your own home – maybe you are still a little nervous about group settings which is completely understandable or it may be that you have specific needs such as managing an injury or illness and need a more bespoke approach, which we can help with. Also, a private Yoga class makes a great gift and it can be the perfect way to boost someone's well-being.
Classes range from 45 – 90 mins and anyone over the age of 16 can attend. "People do still have a perception of that Yoga classes are just for young people" This really isn't the case. Yes, we do have people in their 20s, but we also have people all the way up to their 70s. It isn't just for women either, around 30-50% of each class is male, we really do have a diverse mix of people in each class and that is what is so great about Yoga and particularly how we and our teachers teach Yoga at YogaVenue. We wanted to create a place where everyone is welcome, and we can help them lead their best lives possible – be it pain free or with less stress".
Alessandro and Caroline lovingly restored their main studio in Oxford ten years ago and it really is in the heart of the city, with all the life and energy that goes with city life. With classes throughout the day and into the evenings and weekends you can find a class that fits into your schedule. Their new studio in Worton Park at the Step2Dance studio is perfect if you are based outside of the city and enjoy having the beautiful countryside on your doorstep. There are daytime and evening options to suit all schedules there as well.
With over 40 classes a week you have lots of options to choose from and there really is a class for everyone no matter your experience or background or fitness.Intrigued? Why not give it a go!
01865245754 / yogavenue.co.uk / info@yogavenue.co.uk