One of the great joys of editing OX Sylva is the variety of emails which pop into my inbox. When Jan Howley got in touch to tell me about her debut book, You're Never Too Old to Have Fun, I was intrigued. The books tells of how Jan formed a seniors social group for which she was awarded a Good Neighbour Award by the Nextdoor community site. I emailed back, eager to know what inspired Jan to set up the group…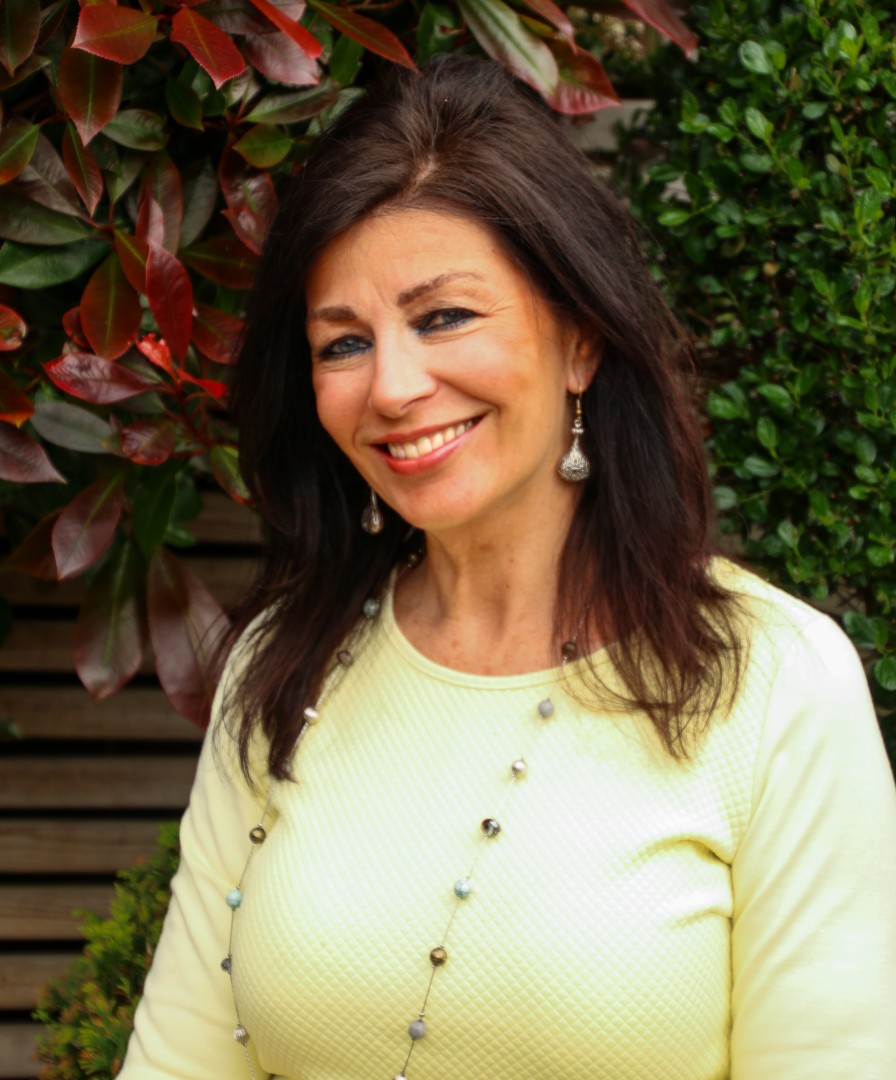 "After experiencing many lonely periods in my life, I am now passionate in my quest to tackle the problem of loneliness amongst the older generation, and feel strongly that there are not enough fun activities or groups available.  There appears to be a preconceived idea that most retired people enjoy to play bingo. If you are a fun, outgoing person, that does not cease on a certain birthday. Many people find themselves living alone after the loss of their loved ones, and find they have nowhere to go and no one to go with to have fun! I formed my group after meeting a gentleman who lived nearby who I was ironing for. He had found himself in this position, had become extremely depressed, and I became determined to help."
And did you have prior experience?
I did not have any experience, other than being extremely organised and love to have fun myself.
How would you suggest others could do something similar?
A group of this sort is not difficult to set up as long as the numbers remain manageable. There are 30 people in my group which is about the limit for the activities that we do.  It is self-funding, and when we go out and about we car share. I gained inspiration from the fun I had with my children as they were growing up; picnics and games in the park, ten pin bowling, mini golf and board games etc.  All simple things but extremely enjoyable and not too expensive.  
What's next for you?
Organising the group takes up a lot of my time and running several would not be an option. Ideally, I would like to set up a business whereby people attended a block of sessions that would provide them with the opportunity to make new friends with my help and ideas.
The following extract from You're Never Too Old to Have Fun is reproduced with kind permission from Jan Howley and Blue Skies Publishing.
Originally, my plan for the group was to have a meeting each Wednesday and a fun activity once a week. It did not take me long to realise that there was so much more I could organise as we had some extrovert characters amongst us. However, we also had some people who were quite reserved. Consequently, it took a lot of persuasion for some to agree to my ideas. My famous line was, "Trust me, it will be fun." Luckily, but with apprehension, they did.
During one of our early conversations over lunch, Lynn was recounting stories of her time in the theatre. Lynn loved to perform and described the characters she portrayed and the costumes she had worn, some still in her wardrobe. She also did some modelling and told a funny story about how she had been photographed wearing a crocheted bikini – the mind boggles! My immediate thoughts on hearing this was to suggest a fancy dress party – not to see Lynn in her bikini of course – but to do something different. Some seemed eager, whilst others, not so keen.
"I'll raise the subject at the next meeting," I announced.
… It was decided to hold the event in October. The reason being that, by then, the nights are dark, meaning we would be less likely to be seen when we left the house incognito. We did not want to scare the neighbours!
The next detail to debate was the venue. Once again, we did not want anywhere too public due to the dress code. Bill G very kindly offered up his home, which was a perfect solution. House parties are not only for the young ones! We agreed to take our own drinks, each bring a plate of food to contribute towards the buffet, and Brian was nominated to provide the music. In addition to having an interest in photography, Brian used to be a DJ back in the day. Consequently, for all future parties, he was awarded the gig. All that was left to decide was what to wear!
The evening finally arrived. There was a small minority who did not attend, and it was only because they were otherwise engaged. I could not believe how much effort everyone had made. We had a cat, Cruella de Vil, the Queen of Hearts, the Flintstones, to name just a few. It was unbelievable. We decided to have a ballot box whereby everyone voted for their favourite costume. The most unbelievable thing that happened that evening was that Keith was voted the winner! The man who had looked horrified at the idea when the subject was first raised. He came along as a scarecrow. The costume was fantastic and made by his own fair hands – what a turnaround.
The evening was so much fun. We played games, danced and of course had lots of laughs. In fact, it was such a success that at our next meeting, we decided to make this an annual event.
In order to acknowledge Keith as our winner, Jean donated a trophy, which was awarded to him accordingly. It was agreed to have the trophy engraved with Keith's name on which he would keep until the following year, at which time, he would present to the next lucky winner. This happened to be Blodwen, who came along as a clown. Her outfit and make-up were so brilliant that nobody recognised her! Bill G was next to receive this prestigious award for his effort in dressing up as Mrs Brown. However, we were concerned that he enjoyed this a little too much.
I often teased the group with threats of playing Bay City Roller music, as I was a huge fan. Consequently, I arrived at the last party as a member of this iconic band, tartan-clad, seventies wig and fake guitar. My efforts paid off as I became the fourth winner – they had to give it to me eventually! I had requested that Brian made sure he had some Bay City Rollers music ready for this party. However, on the night, he informed me that he had 'forgotten' to bring it. There is no fooling me. I had been prepared for this, and immediately whipped out my triple CD, much to the group's despair. I am not as cruel as to make them listen to it all, but we did have a sing-along to Bye Bye Baby.
You're Never Too Old to Have Fun, Jan Howley blueskiespublishing.co.uk