Bat out of Hell: the award winning musical featuring Jim Steinman and MeatLoaf's Greatest Hits
At the New Theatre, Oxford until Saturday 16th October
Bat out of Hell is Meatloaf's iconic album, forty-five minutes of smash hits released in 1977, and is one of the best-selling albums of all time and has sold more than 50 million copies. You probably know all that but what you might not know is that it was inspired by a musical, Neverland, a Peter Pan story in which the Lost Boys will never grow up, set in a dark parallel future. And so, forty years after its release, things came full circle and the Bat Out of Hell - the musical hit the stage. It's a tale of unrequited love between two youngsters whose worlds are world's apart, and it is primarily a vehicle to put this phenomenal album on stage.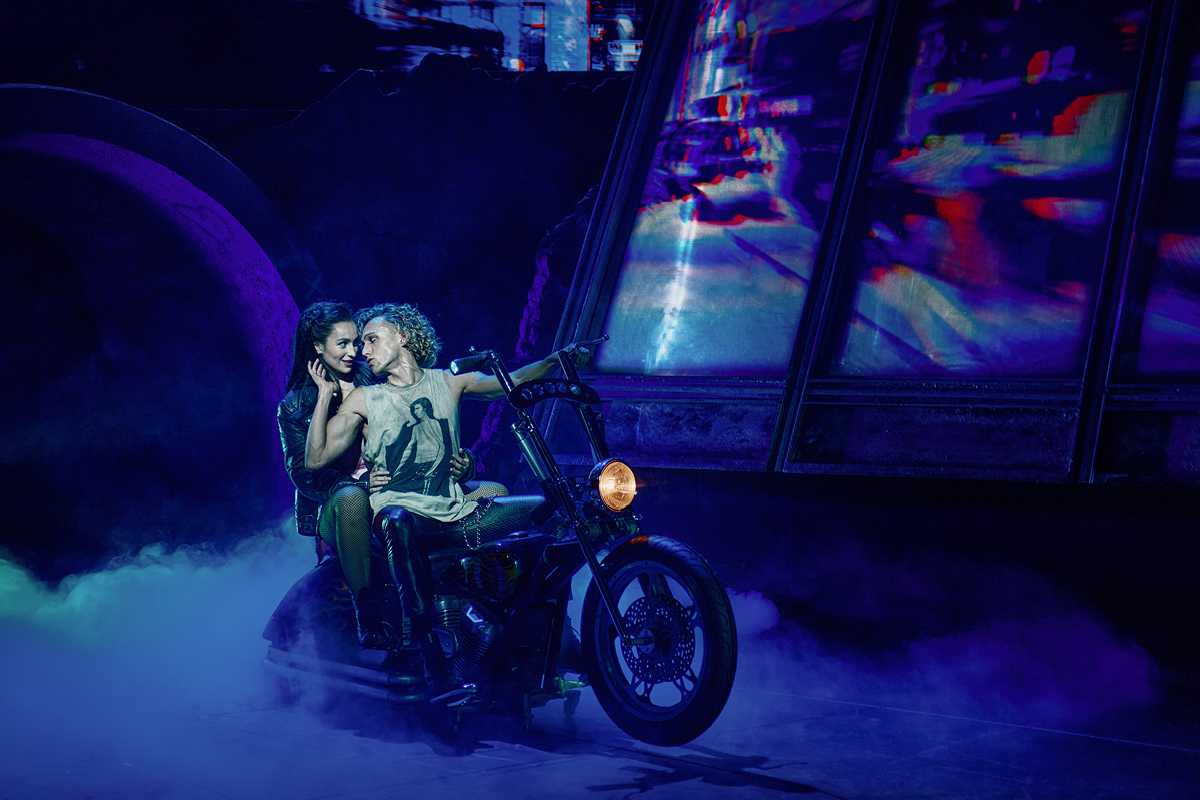 The show appears to open on an apparently simple set - a large flat rock and a handful of performers – but in a moment is transformed into an endless deep and eerie dark. Then a giant screen projects the on-stage action from a screened off-set bedroom where the parents of Raven, who is about to come of age, try to keep her safe from The Lost, a roaming gang of the wild, reckless and parentless youths who never age and are all revved up with no place to go. This screen is a modern masterstroke, bringing arthouse cinematography into the production, adding a futuristic flavour, magnifying the action, and bringing continual dynamism and energy to every corner of the stage. It also enabled a wide variety of scenes and backdrops from the graveyard and night to the fast and furious highway.
The giant screen adds the drama and impact that this soundtrack to youth deserves. The score is raging with hormones: it's loud, it's bold, it's devil may care. The album was theatrical to its core and could have been written for this: it is emotionally-charged popular rock with the grandeur and pzazz of a Harley Davidson aflame on a dark summer night!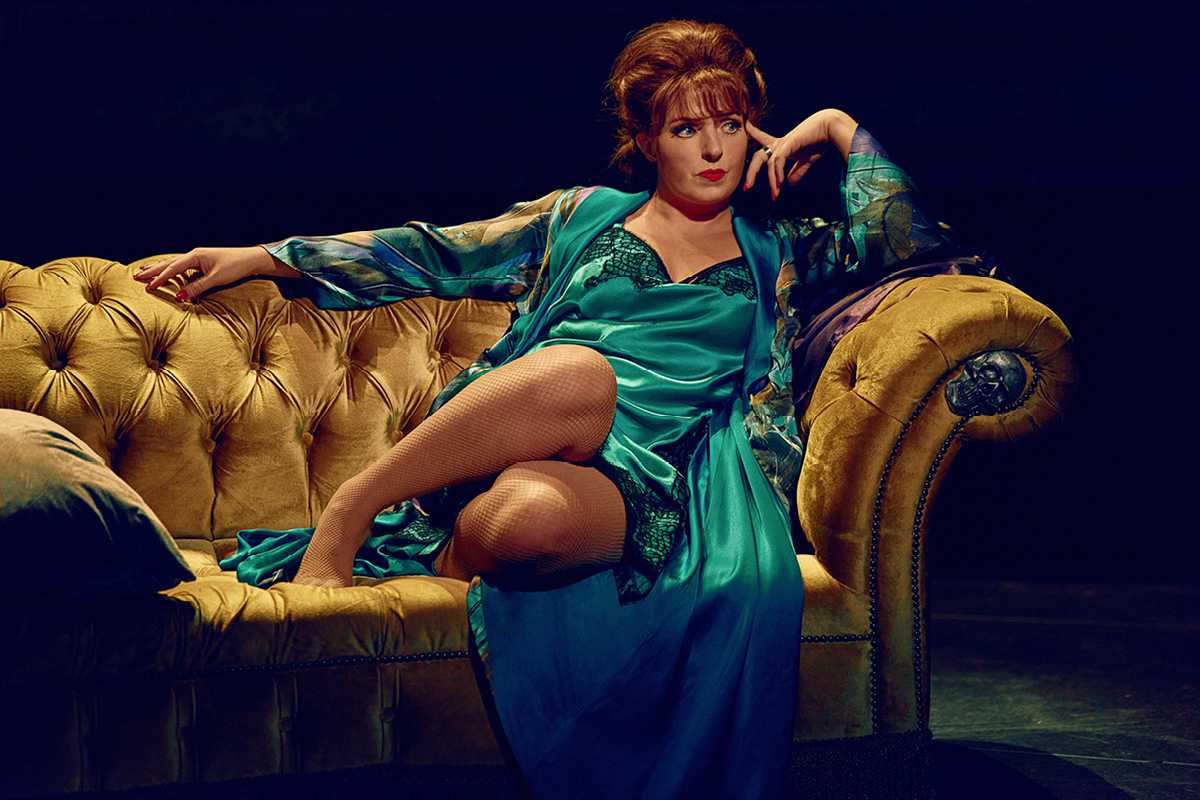 As a vocalist Meatloaf is hard to match but Glenn Adamson as Strat rises to the challenge, splitting the tracks with James Chisholm (Jagwire) and Rob Fowler (Falco). I'd like to give a special hat's off too to Kellie Gnauck who was playing Raven for the first time and gathered pace throughout the performance and was terrific.
This spectacular show includes all the classics you'd expect from Dead Ringer For Love to a goosebump-inducing Two Out Of Three Ain't Bad sung Jagwire and Zahara (Joelle Moses); the Haunting ballad For Crying Out Loud; a perky Paradise By The Dashboard Light; a stirring I'd Do Anything For Love (But I Won't Do That), and, of course, the classic Bat Out of Hell. Obviously, you'll also see a motorbike on-stage.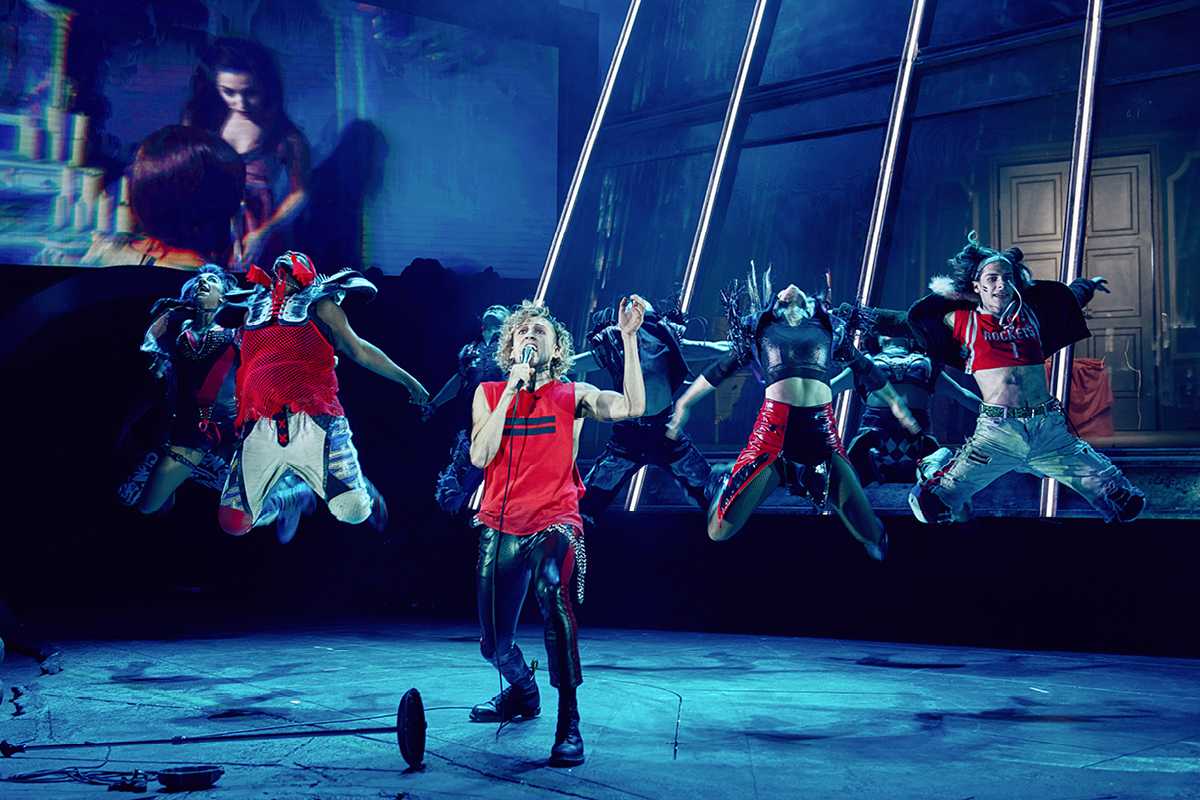 It's a dark fable with a fiery finale but along the way there's also humour, a surprisingly pink party, an almost Shakespearian interlude, and glitter galore. With fantastic live music behind the scenes, an energetic exuberance and some striking choreography, Bat out of Hell rocked the auditorium and provided an exhilarating ride. A triumph!