Taking care of one's home is important, but – now more than ever – it is important to do it in a way that does not harm the environment. Thus, we pose the question: is there a way for us to live modern comfortable lives that do not come at the cost of nature and the well-being of future generations? We caught up with the team from Fantastic Services to find out more, with some practical tips for OX Homes readers.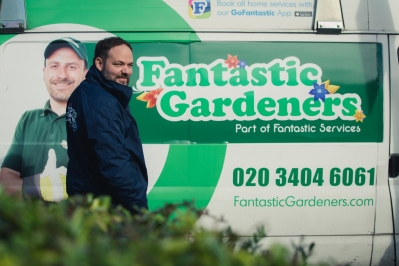 There is no need for you to be installing solar panels and water filtration systems in order to approach your home improvement projects with sustainability in mind. While such features would be great, there are still plenty of things that you can do to create a more sustainable home even without high-end modifications. Here are some of the best (and more affordable) eco-friendly solutions that you can apply to your home. And psst! The best part? Some of them will practically pay for themselves in time!
Get dual-paned windows and home insulation
Energy efficiency is the holy grail of sustainable practices. So, when it comes to this, you can't go wrong with dual-paned windows. They offer great insulation during the coldest and hottest months, thus you can effectively reduce your household's energy consumption (and bills). And of course, this applies to the typical home insulation solutions. The best part is that with time, these home improvements pay for themselves in savings.
Three wonderful options for sustainable flooring
- Hardwood from replanted forests – If you are going for hardwood flooring, then make sure to check the origin of the wood itself. Opt for materials that come from sustainable production.
- Natural linoleum flooring – This type of flooring is quite durable and made from natural and easily renewable materials. It is also biodegradable.
- Bamboo flooring – Best known in Asian countries, bamboo flooring is not that popular in the western world. Yet, it presents another great option that relies on easily renewable materials.
Install a self-regulating thermostat
This is another great way to improve the energy efficiency of your household. Be it winter or summer, you can program the thermostat to adjust based on your needs and preferences, effectively reducing the waste of energy and lowering your bills. It's a win-win situation!
Use low-VOC paint when refreshing your property
VOC stands for volatile organic compounds. These are bad for your health and the environment – definitely sounds like something that you don't want in your home, especially indoors. Unfortunately, they are found in most common paint products. Luckily, in recent years, low-VOC paints have been on the rise. So, if you are giving your home or your fence a new coat of paint, make sure to use such products.
Make the switch to a tankless water heater
By now you have probably realised that the most impact is achieved through energy efficiency. Therefore, eliminating the water tank that is constantly being heated makes a lot of sense. Well, now you can have a water heater installed that does its job instantly. The water is being heated while running. Besides, tankless water heaters have other advantages and benefits for the environment. They last longer, save water and are smaller in size, so they take less space once you dispose of them.
Protip: Nowadays, almost any home appliance has a more energy-efficient version. From fridges to ovens, look for Energy Star-rated products. And don't forget about the energy-efficient lightbulbs!
Upgrade your toilet and bathroom with water-saving options
In this regard, low flow faucets and showerheads are simply amazing. They reduce water consumption and practically pay for themselves in savings. Another great option is a low flow toilet. Toilets account for almost one-third of a household's water usage. For comparison, regular toilets use 3.5 gallons of water per flush while the low flow ones use only 1.3 gallons per flush.

Invest in quality furniture and fixtures

Quality products made from durable materials can last a lifetime. And now that there are home cleaning, maintenance and improvement services for pretty much anything, replacing a piece of furniture or some fixture at home can be pretty much used as a last resort. Be it a carpet, a sofa, a chair or a shelf, you can have it professionally repaired, cleaned or even modified, instead of just discarding it.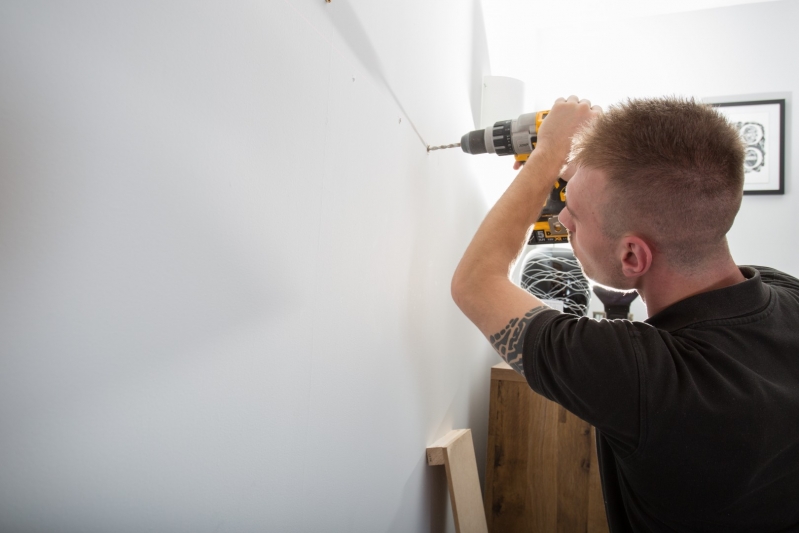 For more advice and help with home improvements and domestic services, visit fantasticservices.com