Always wanted to jet off to an exotic destination alone, but not quite sure where to start? Jo Lamiri gives the lowdown on the addictive nature of doing your own thing.
Sitting with my tulip-shaped glass of Turkish tea, overlooking the Bosphorus as the gulls wheel overhead and the call to prayer battles it out between Asia and Europe I feel, not for the first time, a frisson of delight at being in this beautiful and fascinating city. And, even better, I am alone.
Solo travel is the ultimate indulgence. It can take you as far out of your comfort zone as you like and is a growing trend, especially for women, with companies such as Solos Holidays, Friendship Travel, Just You and One Traveller catering for this fast-expanding sector of the travel market. But what if you want to avoid the small talk and pre-programmed group tours? Meandering at your own pace, exploring a food market or grabbing a cocktail on a roof terrace may feel self-indulgent, but how often can we simply please ourselves?
Travel alone – totally independently – and there's no compromising over what to do and see, which can be a problem for different tastes. If you prefer to be in an English-speaking country, do so. If you want the baffling buzz of not speaking a word of the language, go for it (yesterday I spent about 20 minutes trying to decipher labelling in a Turkish supermarket and two taxi drivers refused to take me home as they didn't know where my address was – and I couldn't explain).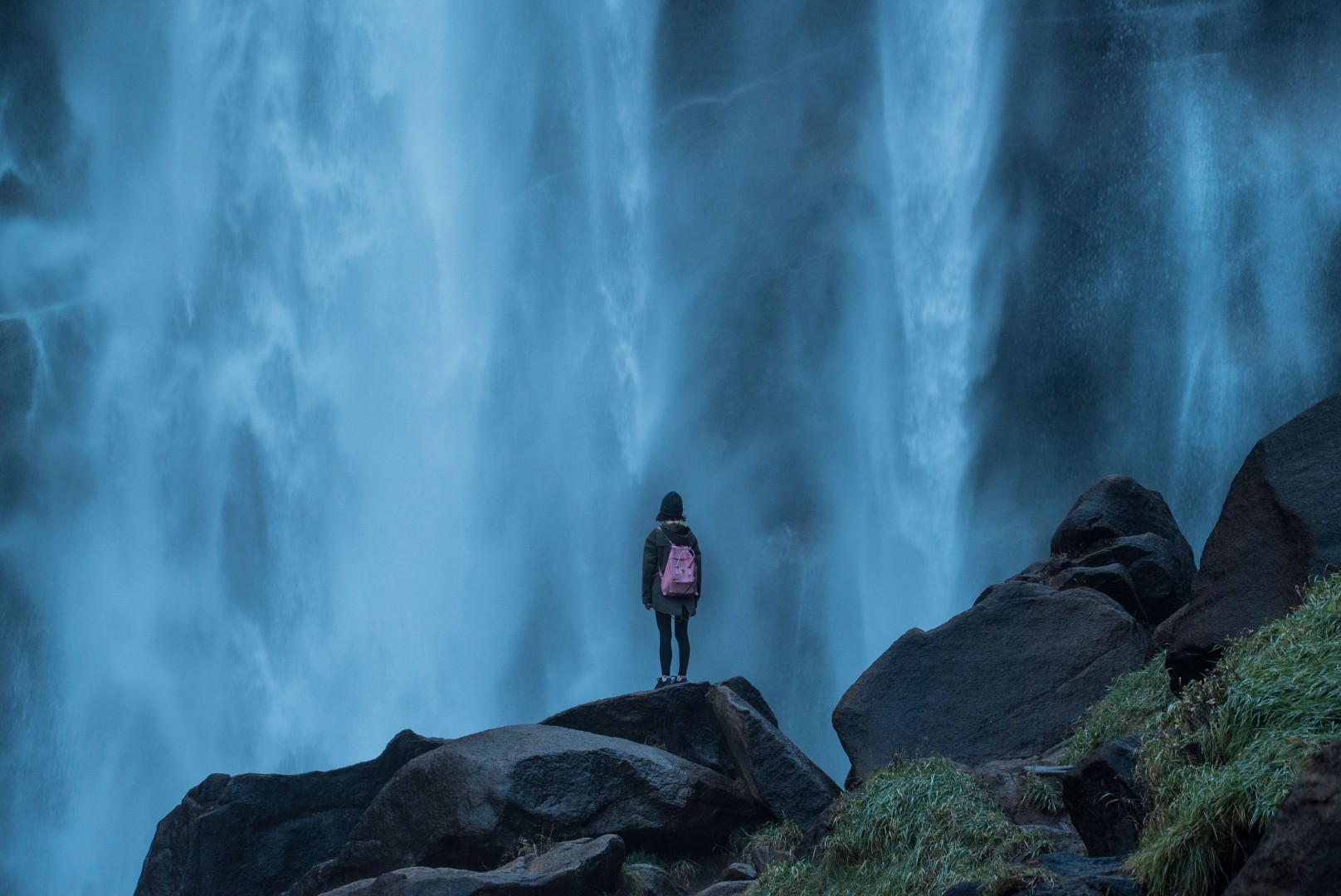 You just have to shrug it off. Women, particularly those who are older and newly single, often fear travelling alone. Maybe they had a partner who organised everything; perhaps they lack confidence; possibly they focus on things that could go wrong.
So let me give you some positives. It's like a drug. When I travel alone – which I do extensively, from Thailand to Turkey – I feel truly alive. It makes me try new things and some of my richest life experiences have come through my solo trips. It's all down to mindset. We can talk ourselves in, or out of, any experience. Yes, it's adventurous, but what is life without adventure?
But isn't it lonely, I hear you ask? Again, it's a state of mind. For me, an exotic destination banishes any feelings of loneliness. But if you tend to solitary melancholy, take a book to a bustling café, surrounded by people. Naturally, there are times when the sheer beauty of a mist-covered Italian lake or Turkish Ottoman palace would be even better shared, but that's what your phone's for.
And don't forget romance. Travel tends to put a spring in the step, so if you're feeling flirtatious, get to know the locals. One of my most interesting relationships started when I spent the evening dancing and drinking with the locals at a live music pub in Phuket – and met a handsome young Thai man, a liaison that helped me get back into dating after my divorce. On a recent visit to Paris, I picked up a note left by the previous occupant of my Marais AirBNB. Along with 'Visit Musée d'Orsay' and 'research' was, 'maybe Tinder'. Maybe, maybe not. Solo travel brings its own freedoms.
If you've seen Eat, Pray, Love you'll know that Julia Roberts has a ball on her travels round Italy, India and, eventually, Bali. In her case, it was a cathartic trip to get over the end of her marriage. And that's another thing: travel heals. If you're grieving or feeling stuck, a solo trip away from the humdrum of normality can help you recover and give new perspective on things.
These days, thankfully, it's acceptable in most countries for a woman to travel alone (I found Dubai welcoming and safe, but other parts of the Middle East may not be.) And in all my years of lone dining, that potentially awkward table for one has never been an issue – oh, apart from the one time I was in a restaurant in Moscow on Valentine's Day, pink roses on the table, schmaltzy music on the speakers as couples on the other tables gazed lovingly at their phones. Their pitying glances made me realise they thought I'd been stood up…
This year, I've visited seven countries, six for the first time. Not once did I feel uneasy or unsafe. Highlights have included a tasting menu at a three Michelin-star restaurant in Stockholm, haggling over argan oil in a Marrakech market, being scrubbed to within an inch of my life at a traditional Turkish hammam where no one spoke English, falling in love with beautiful Munich and seeking out the best couscous in Paris.
I'm currently in Istanbul, cat-sitting in a gorgeous luxury apartment overlooking the Golden Horn, exploring like crazy, buying myself little treats and trying dishes I've never had before – although I may pass on the intestine kebab. Next week, I'll be back home. But for now I'm living the dream…
BOX OUT - CHECKLIST
- Pack a sense of humour: markets and souks can be a bit full-on but respond to banter with a laugh.
- Go easy on the flirting. In some Muslim countries even eye contact can be interpreted as a sign of interest.
- Make a bucket list of all the places you'd love to see.
- Travel light: there will be no one to carry your bags for you!
- If you're self-employed or freelance, think about working remotely so you can combine work and travel.
- Get a local SIM card if you're planning to stay a while.
- Don't flash cash or expensive jewellery in public.
- If you're nervous about solo travel, start off somewhere unchallenging, close to the UK.
- Stay safe: use your common sense.
- Do your research and draw up a wonderful to-do list full of treats and luxuries.
- If you hate being on your own, stay in a hotel with other people around.
- Find out the locals' favourite places and follow the herd.
- Sign up to a housesitting website such as trustedhousesitters.com – a great way to travel the world without paying for accommodation, yet enjoying home comforts.
- Avoid beach holidays: they attract couples and families. City breaks tend to be a good option.