Oxford continues to foment serious musical talent across all genres. Here are three acts that we expect to do great things this year. We asked each the same quick-fire questions to get a sense of where they've been, and where they're going.
Low Island:
This band has graced these pages before and will no doubt return. They have a constantly evolving, vast and genre-bending sound that inspires movement, nostalgia and euphoria in equal measure. Never content to stay still, their collaborative energy knows no bounds. Local as they come, this group prove that Oxford still turns out world-class bands – Supergrass, Radiohead, Foals… Low Island.
Loud Mountains:
Anchored by American-born brothers Kevin and Sean Duggan, Loud Mountains have long been a regular feature of Oxford's scene, recently supporting Treetop Flyers at the Bullingdon. Exquisite harmonies, the likes of which seem only to stem from blood relatives, come laced over intelligent songwriting – a dose of Americana charm amongst the dreaming spires.
Inner Peace Records:
A mainstay of Oxford's burgeoning Hip Hop scene, Inner Peace Records is a collective of like-minded MCs, producers, singers and artists that have amassed an impressive following over the years, releasing their first collaborative album, The Forge in 2018. Their themes are resolutely philosophical and contemplative – listening to their output is cerebral as it is emotive – and with so much talent involved, 2019 is set to be a blinder for them.
innerpeacerecords.bandcamp.com
Jamie Jay from Low Island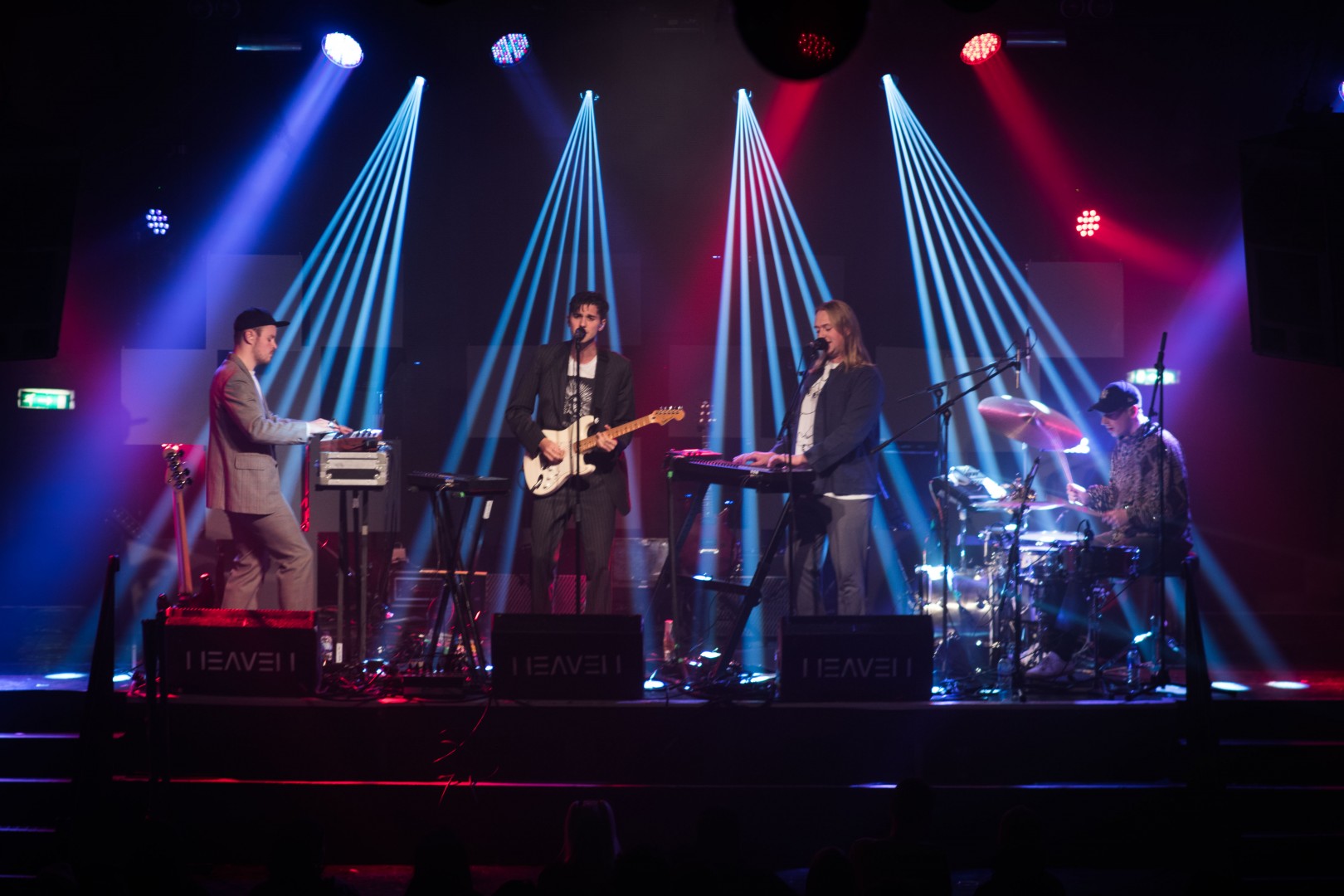 What were your performing highlights of 2018?
Definitely our show at Scala in April, which was our biggest headline show yet. As part of our Low Island & Friends project, we had all these special artistic collaborations on show, including visual art, projection, a choreographed audience invasion performance and a remote-controlled flying fish. The crowd seemed on board with all of it.
What lessons will you take through to 2019?
If it ain't broke, don't fix it (otherwise, go ahead).
What are you most excited about for the coming year?
Personally, I'm really excited to take the plunge and move to London some time in the summer. For Low Island, I'm excited about the direction of our new releases and I can't wait to play more European shows (sadly coinciding with the likely need for a visa to play in Paris!) So far, our European gig experience has been a lot of fun; we recently drove from Oxford to Berlin to play Lollapalooza, where we got to see an outdoor 3D Kraftwerk show!
What do you want to have achieved by this time next year?
I've always wanted to swim to the real Low Island, which is in the Atlantic Ocean, just over a mile off the south coast of Ireland. I was out there this year but the conditions weren't right for it (I'm a wimp).
Where can we see you perform in the coming months?
We have a big UK tour coming up, which we're really excited about. We start in Guildford in March – check our Facebook page for dates and tickets.

@lowislandmusic
Kevin from Loud Mountains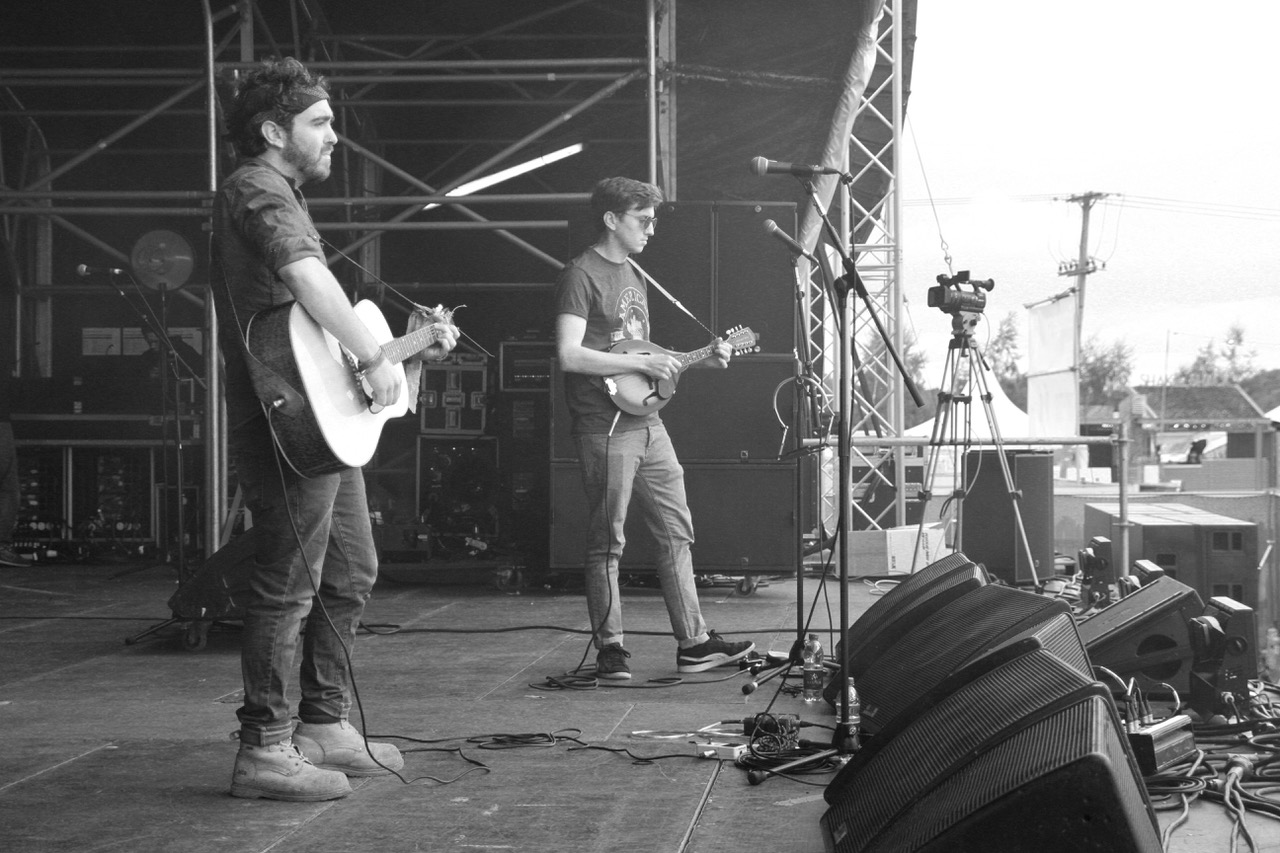 What were your performing highlights of 2018?
We've had a really great year of playing some shows out in Europe this year. Earlier this summer, we played a few out in Mallorca with a good friend of ours. One night we played to a full crowd and had a group of people singing back our songs. It was pretty incredible considering it was our first time over there. Another big highlight was our tour in the Netherlands – we spent eight days sailing around the Wadden Islands. Touring by sailboat was pretty surreal.
What lessons will you take through to 2019?
I think the biggest lesson we could have learned this year was to just love what we do and enjoy the ride. It's really been a year of reflection and finding enjoyment and confidence in our talents as performers and songwriters. I can't speak on behalf of every musician but I think in our case it's really easy to put a lot of pressure on yourself to run before you learn to walk. It's a tough industry with a lot of pressure to put your best self forward, but the learning is key, as is enjoying each step of the way.
What are you most excited about for the coming year?
We're really excited to get back out on the road again. We've kind of stepped back over this past year and we're excited to hit the ground running with new recordings, new players and plenty of travelling. At the moment we're currently recording our first full-length album, so the release of that is definitely going to feel like a massive weight taken off – we've been working really hard to make this set of songs the best we can.
What do you want to have achieved by this time next year?
We can both pretty solidly agree that the album launch is something we're striving for. We've always put it off because we always felt it was out of reach, but this past year has helped us figure out what we want to achieve for ourselves.
Where can we see you perform in the coming months?
At the moment all focus is on the album and getting ready for festival season. We're already booked in for a handful of festivals in the summer and are in the midst of planning a few smaller runs later in the year. So for those interested, stay tuned via our socials – we're back in a big way in 2019.

loudmountains.com
King Boyden and Rawz from Inner Peace Records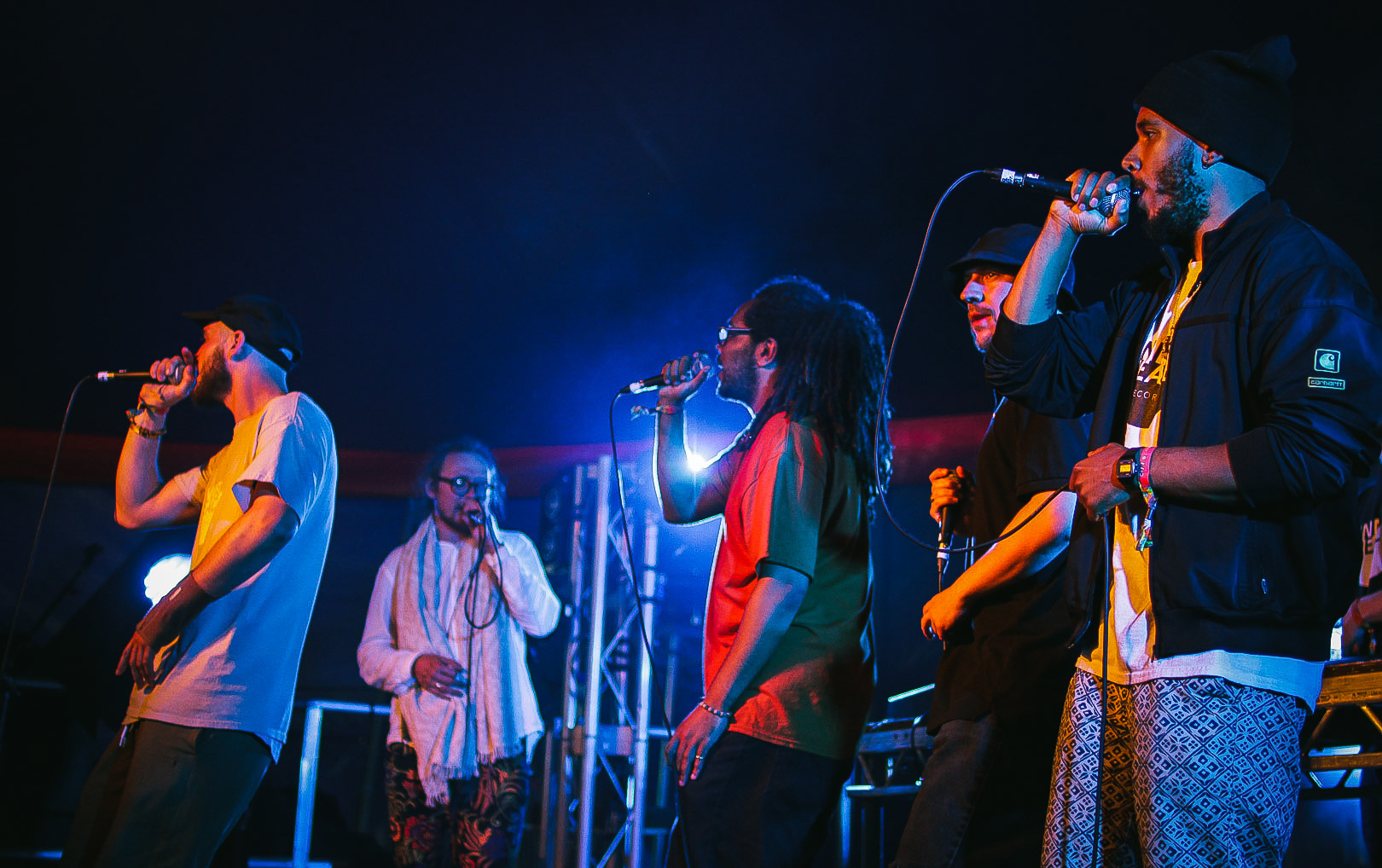 What were your performing highlights of 2018?
KB: We've been performing regularly in London for years and the launch of our album The Forge at our residency takeover in Clapham was a real milestone for us, but one of our biggest highlights would have to be our first takeover at Jericho Tavern in Oxford. It was really nice to perform our new album to a hometown audience and prove that we can draw a good crowd in Oxford independent of other promoters and artists. Other highlights would include Common People Festival, headlining Oxjam Festival, New Guardz Autumn Jam, Sofar Sounds at Modern Art Oxford and Rawz supporting Amy True, Logic and Rodney P at Tap Social.
What lessons will you take through to 2019?
KB: I think we've learned a lot this year about who we are and where we want to be. 2018 started with us writing, recording and releasing our first collective album in the space of three months, we definitely learned a lot about ourselves and each other through that process.
R: The main lesson I will take from 2018 is a certainty that people really like what we do and that we need to find more and better ways of letting people know about it.
What are you most excited about for the coming year?
R: I'm really excited to release the album I've been working on with [vocalist] Tiece, which I hope will be ready early 2019. There's a lot of collaboration on the cards in 2019 which can only be a good thing, I can't wait to see what it manifests.
KB: We have a ton of interesting material waiting to be released from individuals, collaborations and our next collaborative album; the bar has been raised very high and our artists are jumping over it with ease.
What do you want to have achieved by this time next year?
KB: Since opening my recording studio in Jericho, In-Spire Sounds, I have been focusing more on developing my sound and producing music I can be fully proud of as well as working with other artists mixing and mastering.

R: I want to be looking back on a year of successful releases. I'd like to see us streamline the business side of what we do and I'd like to see Inner Peace Records starting to be recognised nationally as the force that we are. I honestly don't believe that there are many (if any) outfits better at this thing than us musically.
Where can we see you perform in the coming months?
KB: We have a number of great events coming up this year including a headline show at one of Oxford's biggest venues, our regular slot at 420 Skatestore for Cowley Road Carnival where I curate a line-up of Oxfordshire's best Hip Hop acts, a number of release shows and the inevitable Inner Peace Hip Hop Takeovers. To keep up with our shows and releases, make sure you follow us on our socials.