The inaugural production of Paul Taylor-Mills' Turbine Theatre – as directed by Drew McOnie – may not go down as a sensational entrance of a new venue. But it manages to place us in seventies Manhattan without making this seminal trilogy of plays, first performed 40 years ago, seem dated – though such is the timelessness of its themes it would arguably be difficult to make Harvey Fierstein's script feel irrelevant.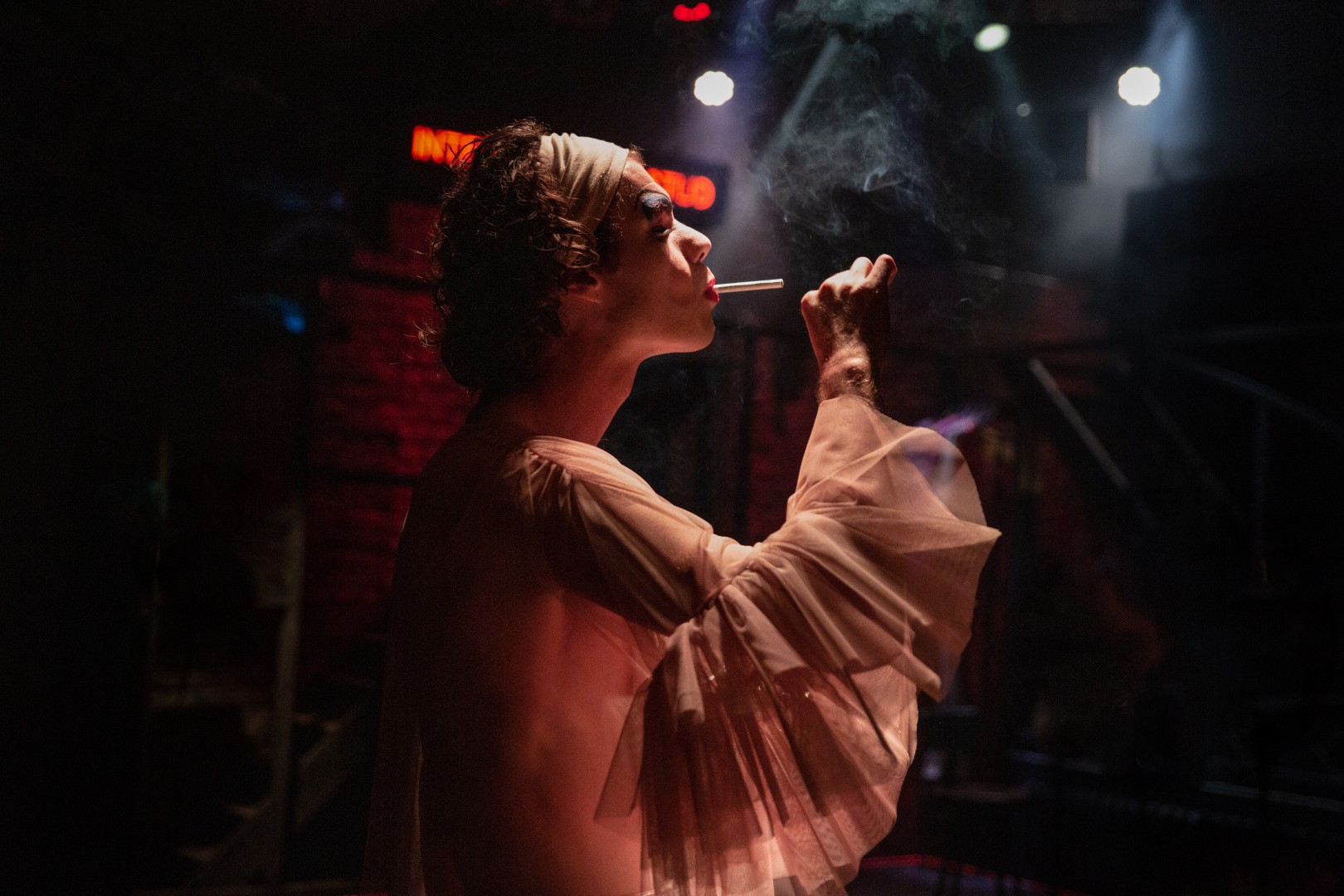 Taking your seat, a nightclub dressing room greets you – exposed brick and Play One's title, The International Stud, in neon lights achieving a New York vibe. Matthew Needham enters as drag queen Arnold Beckoff, the smoke from his cigarette filling the space above his head for an alluring visual. At the mirror, he finishes "emasculating this eye", and then stands to address the audience with the superbly written opening monologue. He does well; taking his time, getting laughs (a big one when listing his previous drag queen names: "Kitty Litter, Loretta Dung, Bertha Venation…") and holding our attention. Later on he delivers again on the monologue front, as Arnold is penetrated in the backroom of a bar. He alters his voice at points to illustrate the intensity of what's occurring, in a very funny segment complete with a brief pause in proceedings so the protagonist can light a smoke. On a less comedic level, just prior to this lies an example of where Torch Song could continue to resonate. "What if nobody back there wants me?" Arnold says of the backroom. "… to go into a place like that and get rejected… I don't think I could take it." It's not a comment about just backrooms, but any situation where those involved have only meaningless sex on the mind. Thus, any queer boy who's been turned down on Grindr – 30 years this play's junior – might relate.
Cleanly and simply marked with a new neon sign, the first half resumes with Fugue in a Nursery, which sees Rish Shah make a commendable stage debut. Having read all the plays and found the third, Widows and Children First!, the most entertaining, I perhaps unfairly saw the middle one as something to be sat through. The final instalment does prove most entertaining onstage too though. It starts with Ed (Dino Fetscher) cooking breakfast in Arnold's apartment. While the script informs us his specialty of eggs, onions, and kippered herring en casserole is less that appetising, it's a rather tempting smell that wafts out into the audience, contributing to the domesticity of the scene. Fetscher dances around the kitchen to jovial music as the audience return from the interval, setting the tone for the following light-hearted and humorous dialogue between him, Arnold and Arnold's adopted son David (refreshingly portrayed by Jay Lycurgo). The cheeriness contrasts with the forthcoming powerful and emotional exchange between Arnold and his mother (Bernice Stegers, who has a commanding presence and gives a good comic performance).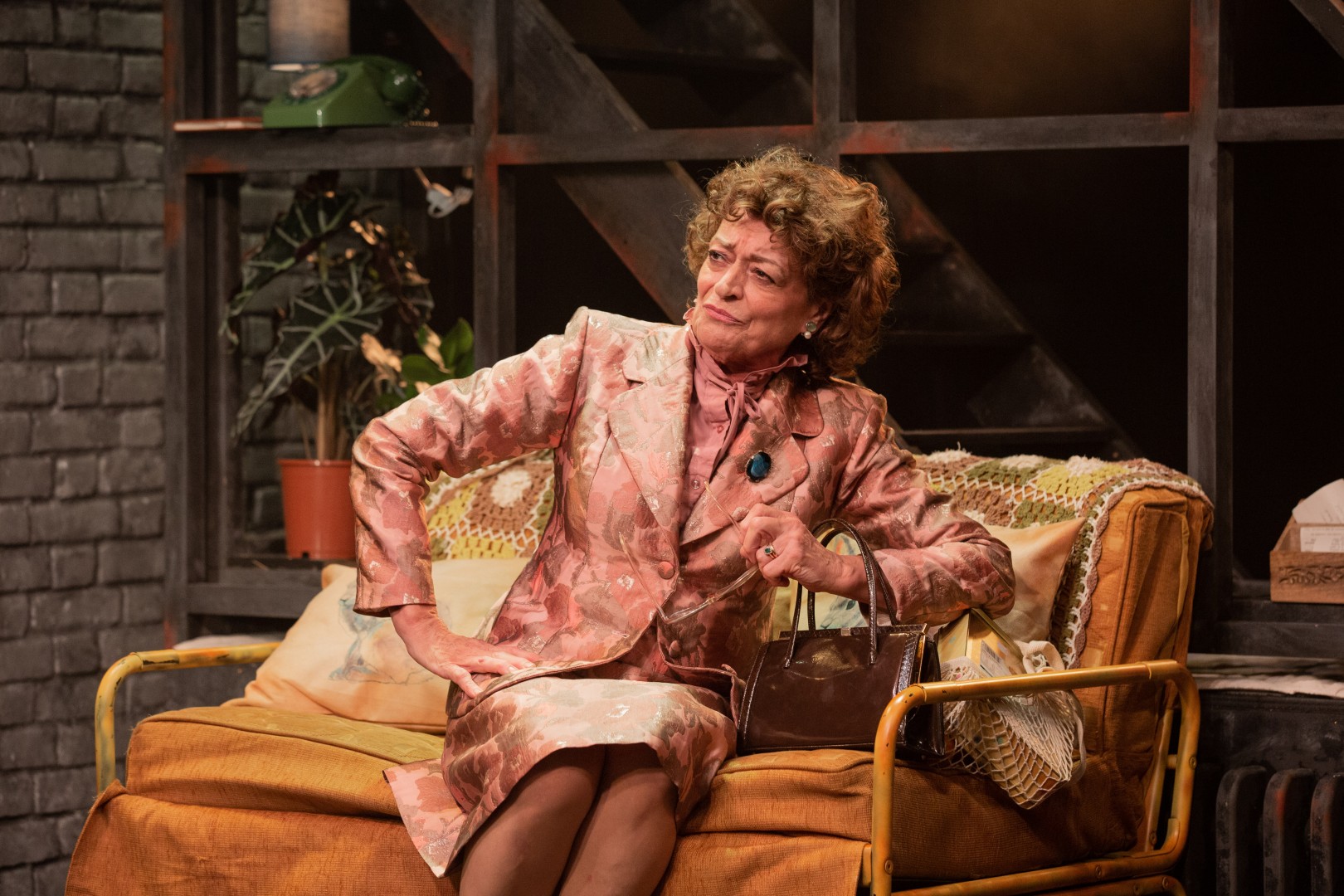 The last play also presents a section in which Arnold tries to teach David about Oscar Wilde, after he brings 'The Ballad of Reading Gaol' home from school. He is stopped by Ma – "the people who put him here did not have that kind of education in mind." Four decades after being written, owing to the likes of the Birmingham LGBT lessons row, Torch Song is again shown to be applicable to 2019. An extraordinary opening? Maybe not. But funny, poignant and relevant, I'm not left questioning why the Turbine picked it.
Torch Song is at the Turbine Theatre until 13 October.
Photography: Mark Senior